The Open 2016
Jul 15th, 2016
Open 'Glasto' camping hailed great success
Festival spirit comes to Troon
Words: John Dean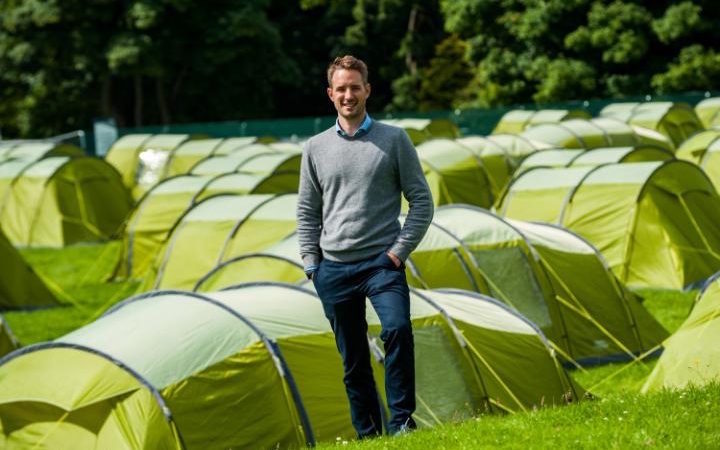 A free campsite set up by the R&A near Royal Troon has been hailed a great success, and has totally sold out.
Organisers of the Open were offering ticket holders under 25 free accommodation in pre-pitched tents, and golfers have jumped on the opportunity.
Johnnie Cole-Hamilton, R&A executive director of championships, predicted the campsite – which is also open to under-16s accompanied by an adult – would create "an exciting festival atmosphere".
The site has 166 four-person tents, and there are even two football pitches and a chipping area.
Accommodation at the Open has always been a big issue. There's not much of it about, and what there is tends to be hugely expensive, especially if you want to bring a family. A house for the week will normally set you back £4,500 to £5,000, so it's just not an option for most people.
And even the local campsites don't offer much in the way of flexibility. It's normally book for the week, or forget about it.
With the R&A scheme a £100 bond is required, which is then refunded if there is no damage to the tent. You can book for as many or as few nights are you want, and it's free!
We were great fans of this initiative when it was launched earlier this year, and are delighted it has been so well received by genuine golf fans who want to come and enjoy the Open experience. It's one of the best things that the R&A have done in years.
A bar and catering is provided in the rugby clubhouse, and the prices are very reasonable.
The campsite also offers showers, free parking and 24-hour security.
Related:
Click here or on the image below to read more about the Top 10 OPen debuts