The Masters
Apr 7th, 2020
Tiger's Master's dinner from isolation
Champion shares meal with family
Words: GolfPunk
Every year on the Tuesday of the Masters week the top golfers gather for the traditional Champions Dinner. Yesterday it would have been Tiger Woods as defending champion selecting the menu but 2020 is sadly no ordinary year. Woods instead spent the evening tweeting a message that he was sharing dinner with his family.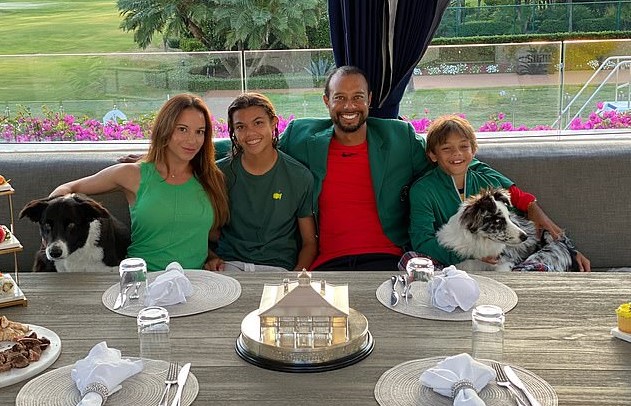 In the picture accompanying the message Woods can be seen resplendent in his green jacket relaxing at his Florida home with his arms around his children alongside his girlfriend Erica Herman. The Masters' trophy can be seen in pride of place on the table in front of the party.
The Twitter caption read: 'Masters Champions Dinner quarantine style. Nothing better than being with family.'
https://twitter.com/TigerWoods/status/1247674039168098304
As Masters champion, Woods had planned to serve sushi, fajitas and milkshakes at this year's dinner.
'Being born and raised in SoCal, having fajitas and sushi was a part of my entire childhood, and I'm going back to what I had in 2006,' Woods said.
'So, we'll have steak and chicken fajitas, and we'll have sushi and sashimi out on the deck, and I hope the guys will enjoy it.'
With the Masters now rescheduled for November, the players will hopefully get to sample the eclectic choice of food at the Champions Dinner.
It's not clear what the Woods family tucked into but we are sure the menu was not that shabby.
And another thing...