Swingin Sirens
Mar 21st, 2019
Representing for all the GolfPunks – Charley Hull
A GolfPunk Classic... even though she's still only 23!
Words: Shaun McGuckian & Tim Southwell Photography: Getty Images
We first met Charley when she was 17. And she's been tearing up the fairways all around the world ever since...
On that win: "Yeah, it's a pretty cool feeling. Hasn't quite sunk in yet, but I last won on the LET, the European Tour, like two years ago. Had that dry like patch for a few years. Feels good now to get a win."
October 15th, 2013.
In the annoyingly watchable singing contest X-Factor, every show has a sob story where they focus in on an incredibly timid contestant.
Said contestant is either a) there in memory of someone b) doing it to help their battling single parent or c) so incredibly shy that the thought of trooping them out in front of a judging panel is sickeningly unpalatable.
The poor tyke limps on to stage, whispers their name and then belts out a song with such power and aplomb that the whole place erupts in tears and applause. A hero is instantly born. 
If golf had an X-Factor, Charley Hull would be that hero.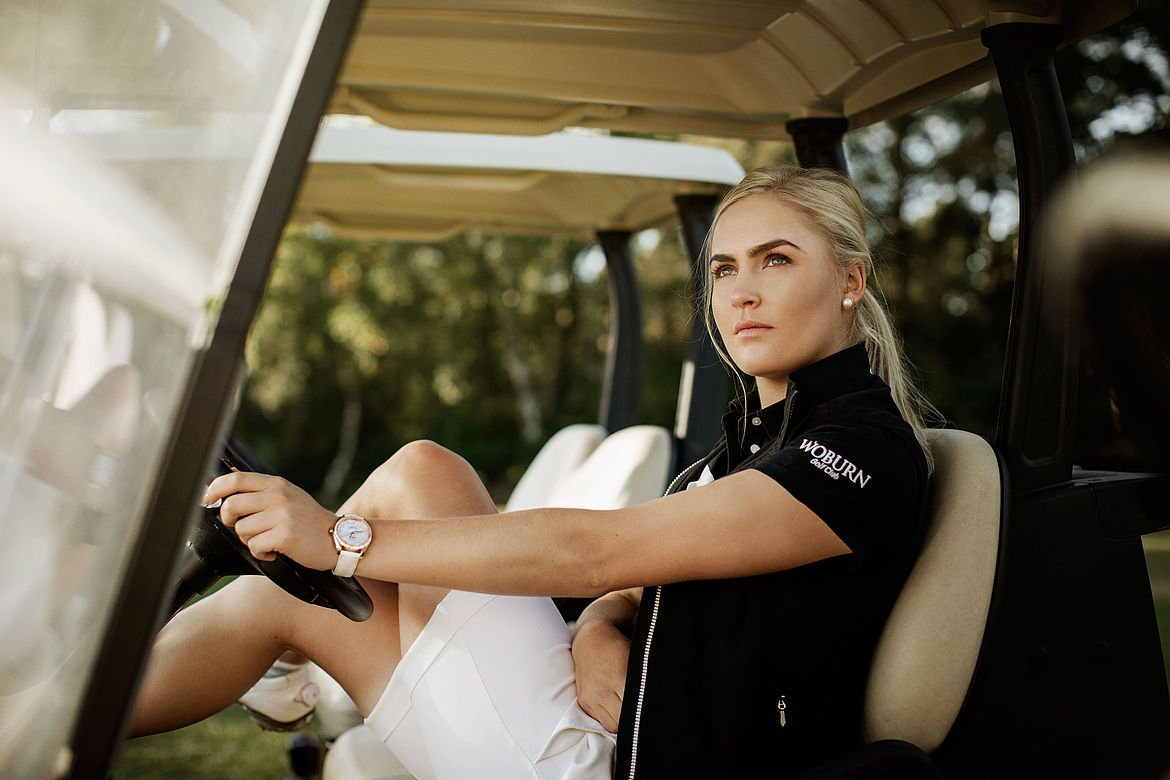 Back in August 2013 she boarded a plane to Colorado intended for the Solheim Cup. She had just elbowed Laura Davies off the team as the wildcard choice, a feat many thought impossible. There was a tiny buzz about her from those 'in the know' but, sadly, in female golf that is a very, very small group.
Charley takes the GP Biscuit Tin Challenge...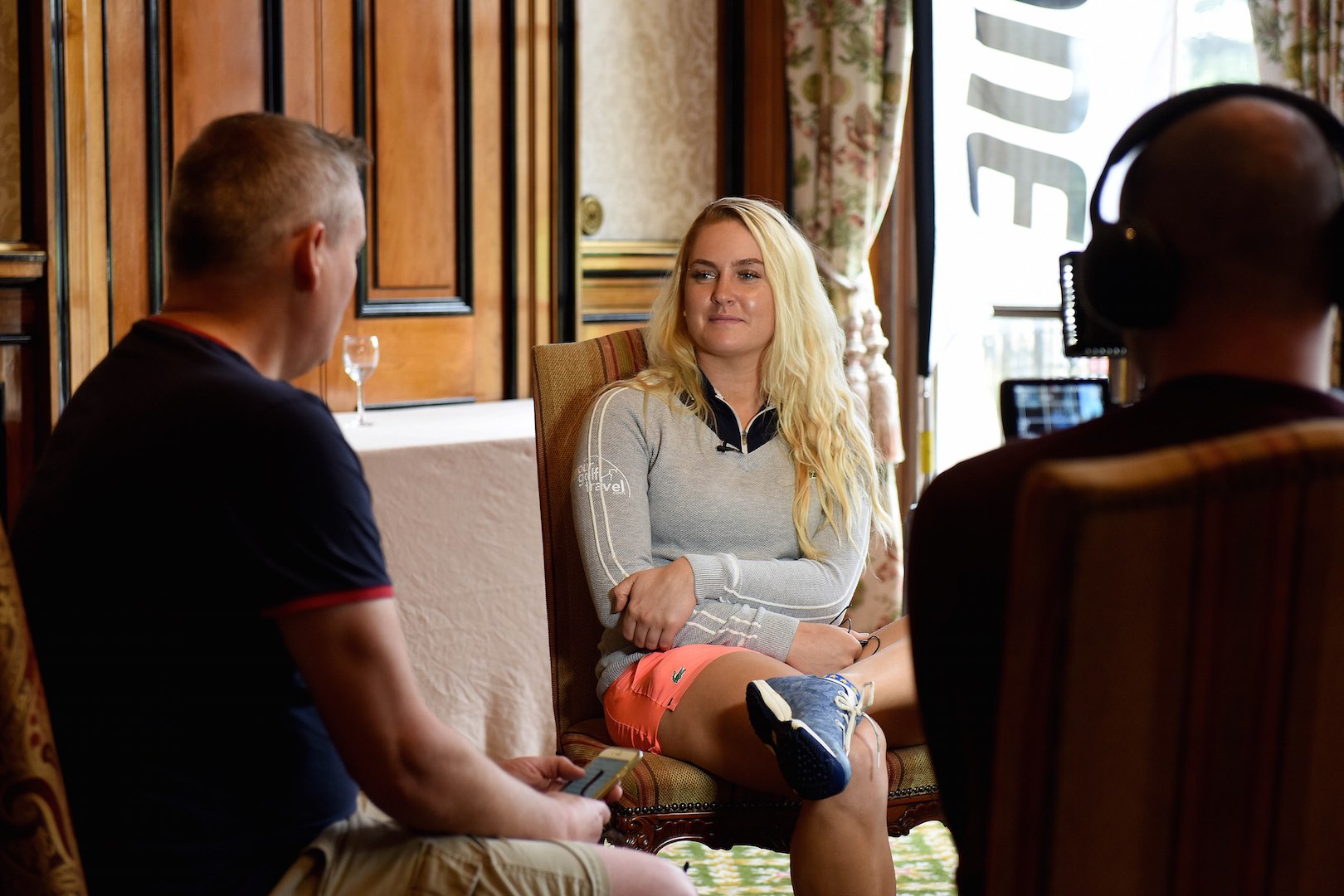 The buzz generally focused upon Hull's transition to the pro ranks. She was known as a precocious youth, but often the last step is the biggest and hardest to take. Not for this young lady from Kettering…
In five starts on the Ladies European Tour in her debut year, Charley finished second five times. With a ferocious lash of both her driver and blonde ponytail, Charley demonstrated that she was not only ready for the big events; she was thriving off them.
"I would like to take on any of them (Americans) but it would be pretty cool to take on Paula Creamer," chirped Charley with youthful enthusiasm in the Solheim team press conference, before adding, "no, I've not met any of them yet."
Amid her smiley naivety there was a worry that someone so young could equally prove a sacrificial lamb as much a source of perky enthusiasm. The Independent's Kevin Garside commented that Charley "looks like a babysitter who has inadvertently wandered into the wrong space," not in any sense of malice, but from knowing that the Solheim Cup is not a place for the weak-hearted.
And so it proved. Bitter arguments erupted all over the event, fuelled by some dodgy rule decisions and waspish, hard-faced attitudes.
On Saturday afternoon, Charley and her fellow rookie, Jodi Ewart Shadoff found themselves in the middle of one such row.
With only a point separating the two teams, Hull and Ewart led the way against poster girl and former US Open champion Paula Creamer and America's own super teen, 18-year-old Lexi Thompson.
On the seventh hole, Europe were in for three and Creamer and Thompson still had two chances to get a half. Creamer lined up a putt intending to show her team-mate the line for her more makeable birdie putt, but Europe's vice-captain Annika Sorenstam advised that they concede the putt and not allow them the opportunity. Vice-captains are not allowed to advise and it kicked off.
Thompson eventually holed the putt to a vulgar scene of fist-pumping and screaming that had horrible echoes of Brookline in '99.
Throughout all of this, Charley could be seen playing with a tee peg. She then sauntered to the next tee and blasted her tee shot down the middle. To paraphrase Catherine Tate's rebellious teenage character, she appeared 'not bovvvered'.
I got to speak with Charley shortly after she touched down back it the UK, and it was this attitude that stood out to me most. I've had the opportunity to interview quite a lot of golfers over the last decade but recall very few using the words 'cool', 'wicked' or 'I don't know' as their answers.
They are normally a pretty determined bunch with a clear plan in front of them. This is something we as a public have also come to expect. Just think of Tiger Woods or even Michelle Wie in the women's game. Charley is, quite charmingly, the opposite…
It's been quite a wild fortnight. What was the last normal day you can remember?
"What do you mean, normal? I played in the Canadian Women's Open on the LPGA and had a top 20 finish in that. I feel I did pretty well as I was quite tired."
Is that your normal?
"Well, mostly. It's my job. Driving back home feels like normal now. That feeling you get when you're heading home."
How do you plan to chill out?
"Just seeing my friends, family and stuff. I've got two older sisters (Lisa and Nicole) and we're pretty close. They don't really know much about golf, which is good as we just talk about normal stuff. One's a hairdresser."
Sweet! Free haircuts. Actually, we've done a piece on weird hairstyles this month. Ever fancied doing anything adventurous?
"Well, it's great having a hairdresser for a sister and she is really good, but I don't think you'll see me shaving my head or dying it pink in the near future. Not even for a GolfPunk shoot."
What do you do with your mates?
"I'm going to watch the Man U v Chelsea game with them. Being away for a few weeks means that I missed the start of the season, but my friend keeps me up to speed and then I always have the internet on my phone."
So who's your team then?
"I'm a Liverpool fan, but not many of my friends support Liverpool."
Ever been to Anfield?
"No, haven't done that yet. When I was younger my Dad promised to take me but then golf got in the way. I was playing every week and if it wasn't playing it was practise, but I always still down and watch it with my friends. That's the routine. Practise hard and treat myself to watching Liverpool." 
What did you make of the Suarez biting fiasco?
"God, he was stupid. People ask me 'who's your favourite player?' and I want to say him, but then you remember that he's been quite naughty. I remember watching that match against Chelsea and not really knowing what was going on, until you saw the slo-mo and then it was, like, 'Oh…' If I met him I'd probably say something like, 'you're an idiot, but you're awesome'."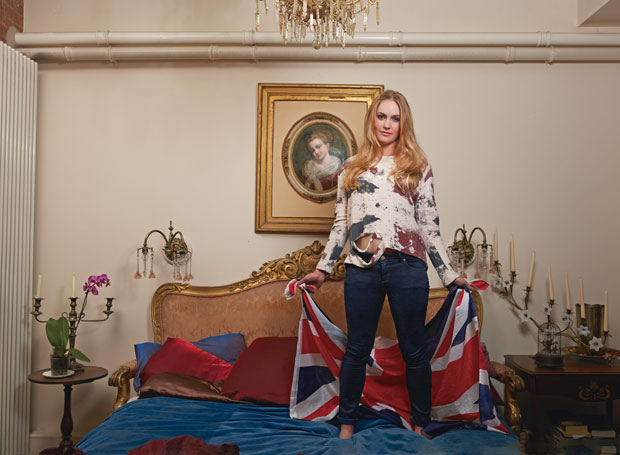 And then it's back to the day job. Have you managed to reflect on the mental fortnight you've just had at the Solheim Cup?
"Well, this is what I've always wanted to be and I don't want to keep looking back at the past thinking about all the things I've done. It's all about the next challenge for me. What's the point about thinking about the past. It's done and dusted.
"You can't change what you've done, you can only learn from it. I feel I've learnt something every time I've played in a professional event this year and now I just have to practise and work hard at it."
That's a remarkably wise thing to say...
"All you can do is your best really. Well, that's the way I think about it. I don't set myself goals. I just turn up and play. You want to win every tournament, that's the ultimate goal, but it's quite a hefty goal to set and it takes over everything. So I don't think about it. I just try to commit to each shot the best I can and that's how you get through golf, I think."
It was only reflecting on it afterwards that I was reminded I was talking to a 17-year-old girl. She was so refreshing simple and direct. And she 'doesn't know' about a whole set of emotions or scenarios yet, because she hasn't managed to experience them. In researching this article it started to stand out more and more to me.
She specifically requested no corporate deals for her first year because she didn't want those commitments to get in the way of her playing golf.
She used to watch short-game videos of Seve and still imagines 'what would Seve do'? when she gets behind a tree.
She practices with an old Mizuno 1-iron "which is like a butter knife," just to be creative.
She wore a New York Yankees hat at the Canadian Open because "all my friends wear them and it's really comfortable on my head." And she treated herself to a Mulberry bag, but only after she earned the money to properly afford it.
She is, quite simply, out there having a good time and doing what she loves.
Charley was taken out of school and put on a special home tuition programme for promising young sport stars when she was 13. It was clear to her father, David, that she possessed something special, but it also seems they understood it would only continue so long as Charley enjoyed it.
https://www.youtube.com/watch?v=avH7eRsAYVA
One particular story from the Solheim Cup sums this up. In the final singles on Sunday, Charley got her wish of facing Paula Creamer head-to-head. And with the same collected calmness, she walloped her 5&4, then asked for her autograph.
"My friend was like, oh, can you get Paula Creamer's autograph, please? I was like I don't really like asking people for their autographs. So I thought at the end I was like I've got a good chance of getting it now, so I'll just get it."
Who's that girl? She's just a normal girl who's pretty good at making birdies. Just let her get on with it.
Charley since 2013
In 2014 Charley secured her first LET win, the Lalla Meryem Cup in Morocco. She did it in miraculous style. Trailing by five shots going into the final round, Charley shot a bogey-free 62 to force a play off with overnight leader Gladys Nocera.
Nocera was quickly dispatched at the first sudden death hole by a Charley Hull birdie. Charley was still four days shy of her 18th birthday. 
By the end of the season, Charley had won the LET Order Of Merit.
Gimme Gate, 2015 Solheim Cup...
The morning resumption of Saturday's four balls was shrouded in controversy as Charley Hull and Suzann Pettersen came from one down with three to play against Alison Lee and Brittany Lincicome to win the match one up. Then everyone went berserk and lots of people started crying.
Both Hull and Lee (who was playing in her first Solheim Cup), had to be consoled by team officials amid claims Europe had broken the game's moral code by not conceding a short putt. 
Basically what happened was Lee missed a short putt on 17, then picked her ball up assuming it had ben conceded after Charley Hull had started walking to the next tee, before Pettersen claimed the hole hadn't been conceded. The ref intervened and awarded Europe the hole after the controversial incident.
Laura Davies stated: "I'm Disgusted," she cried. "We have got our best player, Charley Hull, who has just won a point and she is in floods of tears. That tells you the wrong thing was done. 
"How Suzann can justify that I will never, ever know. We are all fierce competitors but, ultimately, it's unfair. We have to play week in, week out together and you do not do something like that to a fellow pro.
The unfortunate incident was dubbed GimmeGate (by us, actually – Ed).
Anyway, enough of that gubbins... how good is Charley right now?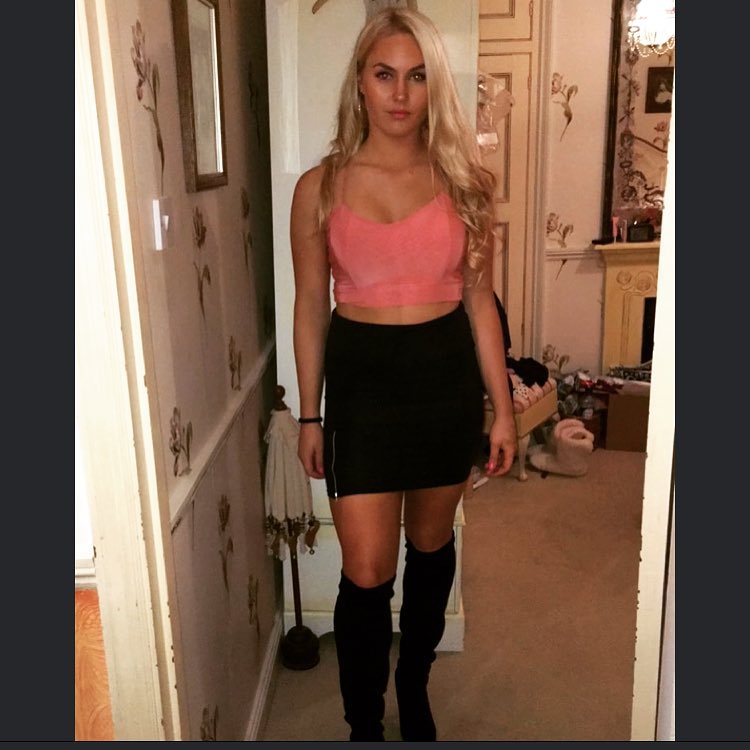 Sitting at 23rd in the Women's World Rankings, Charley is getitng ever closer to her first major, finishing Tied 6th in the 2018 Women's PGA Championship and 10th in the same year's US Open.
It is just a matter when – not if –  the baby sitter owns the house, the neighbour's house and the whole damn city.
When it happens, GolfPunk will be the first to do the honourable thing and go to bed when we're told to... honest Miss...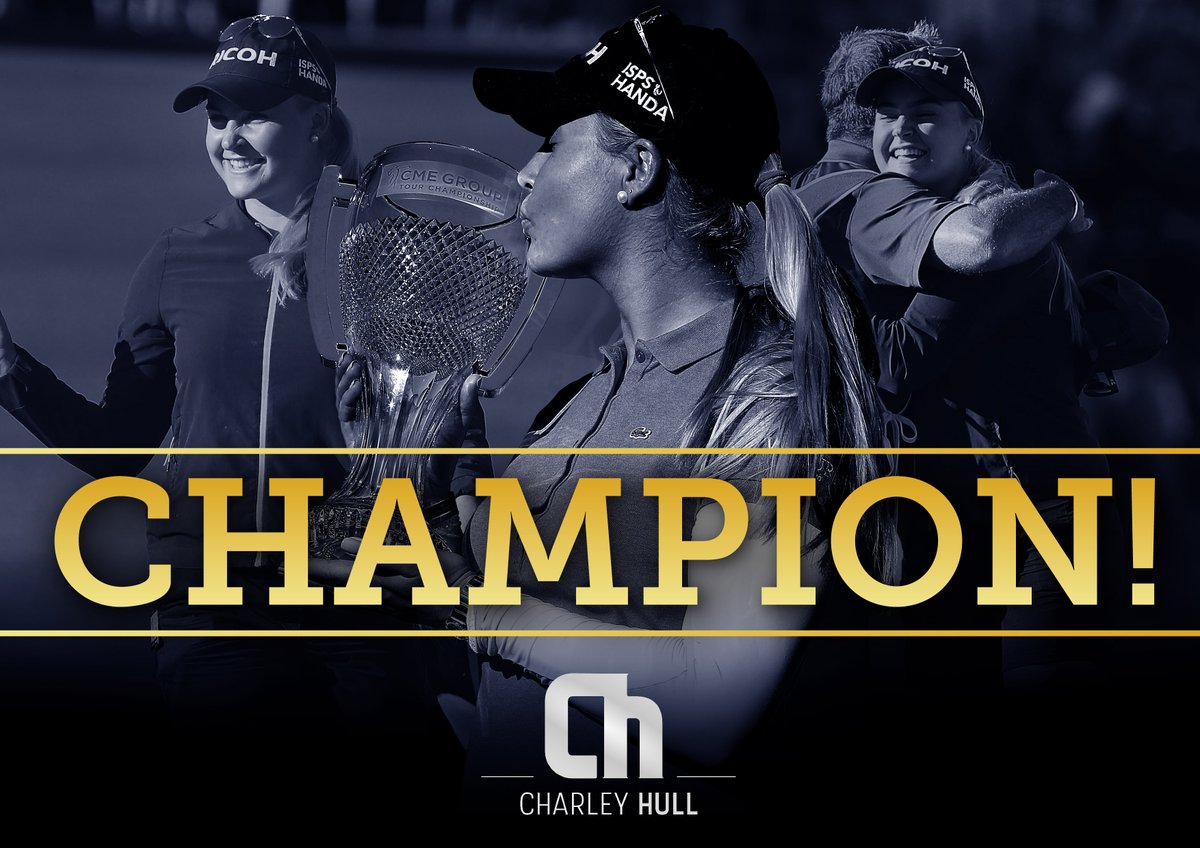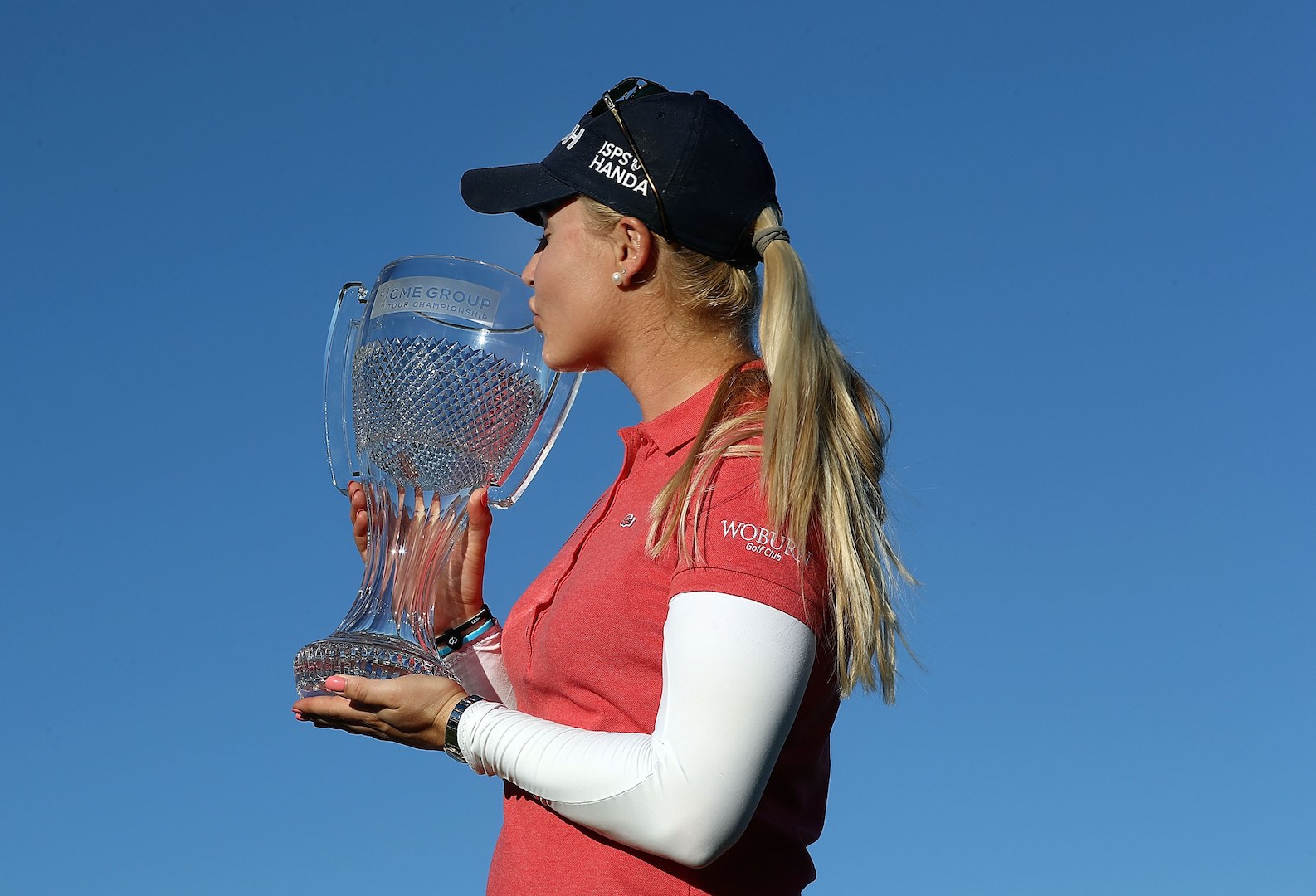 And Another Thing...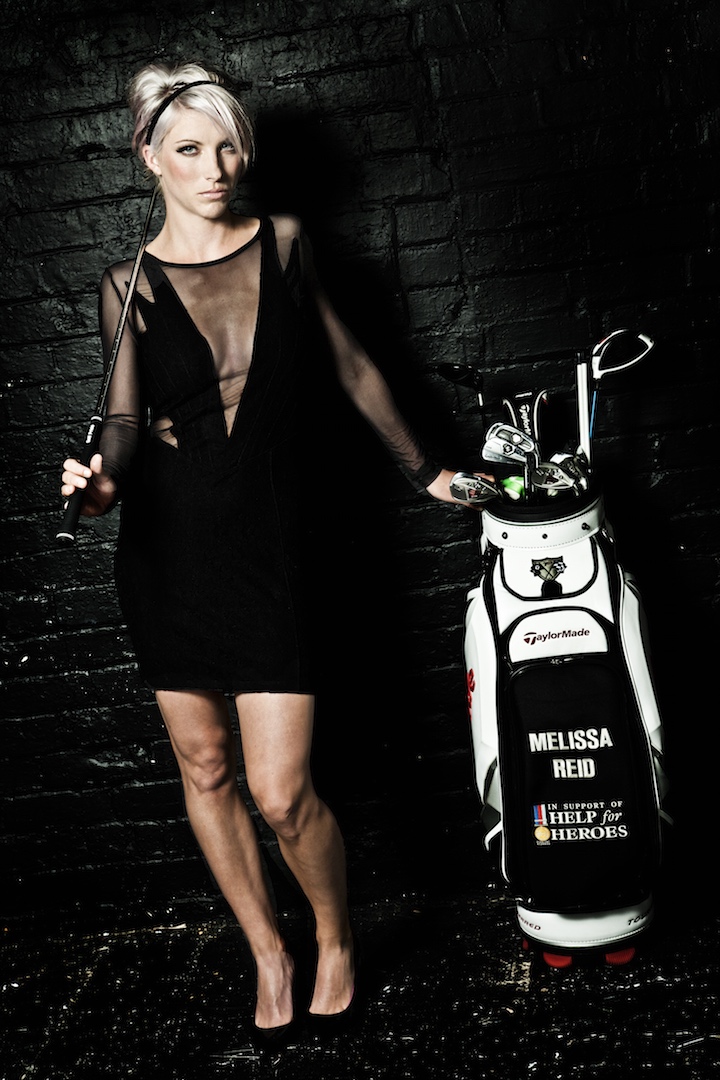 TAGS: Charley Hull, Swingin Sirens, 2019, Lexi Thompson, Carly Booth