Swingin Sirens
May 15th, 2017
Maria Alvarez: Swingin' Siren
Our first Ecuadorian Siren
Words: Daniel Owen Photography: @mariaalvarezmaui
https://www.instagram.com/p/BThyuPJA08n/?taken-by=mariaalvarezmaui&hl=en
So let's get this straight. An Ecuadorian Swingin' Siren, who competes in triathlons, and who is an expert in cross fit? Oh and lives in Maui? Yep. What more could you ask for in a golf partner? Oh yeah, she hates playing in clothes, and would rather wear a bikini at all times...
https://www.instagram.com/p/BI6EExwDTH7/?taken-by=mariaalvarezmaui
Maria Alvarez is the fittest of the fit, and she hits a pretty sweet tee ball too. It looks like all that working out is helping her, but a little longer back swing may give her a bit more yardage.
But what do we know? We don't live in Maui, and can't do pull ups, so maybe we should trust that Maria knows what she is doing. Maria has been playing little more than a year, but with a swing like that and her natural fitness, she's improving rapidly. 
https://www.instagram.com/p/BH6yMM_Dzob/?taken-by=mariaalvarezmaui&hl=en
https://www.instagram.com/p/BIq3X39joLh/?taken-by=mariaalvarezmaui&hl=en
https://www.instagram.com/p/BN0e0cPAm5l/?taken-by=mariaalvarezmaui&hl=en
https://www.instagram.com/p/BPUYWWDAItb/?taken-by=mariaalvarezmaui&hl=en
https://www.instagram.com/p/BTdFfmugYPn/?taken-by=mariaalvarezmaui&hl=en
https://www.instagram.com/p/BT5HvqVAupk/?taken-by=mariaalvarezmaui&hl=en
https://www.instagram.com/p/BIq4WJZDocF/?taken-by=mariaalvarezmaui
https://www.instagram.com/p/BIq3X39joLh/?taken-by=mariaalvarezmaui
https://www.instagram.com/p/BIRvvsVjhRX/?taken-by=mariaalvarezmaui
https://www.instagram.com/p/BG88txJJcRo/?taken-by=mariaalvarezmaui
https://www.instagram.com/p/BG80Qd8pcUR/?taken-by=mariaalvarezmaui
https://www.instagram.com/p/BGi7xS8pcec/?taken-by=mariaalvarezmaui
https://www.instagram.com/p/BFaPyLrpcQw/?taken-by=mariaalvarezmaui
https://www.instagram.com/p/BE5kKA2pca-/?taken-by=mariaalvarezmaui
https://www.instagram.com/p/BE5KeHOJcVH/?taken-by=mariaalvarezmaui
https://www.instagram.com/p/BEj5_ZNJcfb/?taken-by=mariaalvarezmaui
https://www.instagram.com/p/BEbpJpLpcYy/?taken-by=mariaalvarezmaui
https://www.instagram.com/p/BDqkqTEpcXy/?taken-by=mariaalvarezmaui
https://www.instagram.com/p/BCmEeicJcaj/?taken-by=mariaalvarezmaui
https://www.instagram.com/p/BB0lV95Jcfq/?taken-by=mariaalvarezmaui
Related: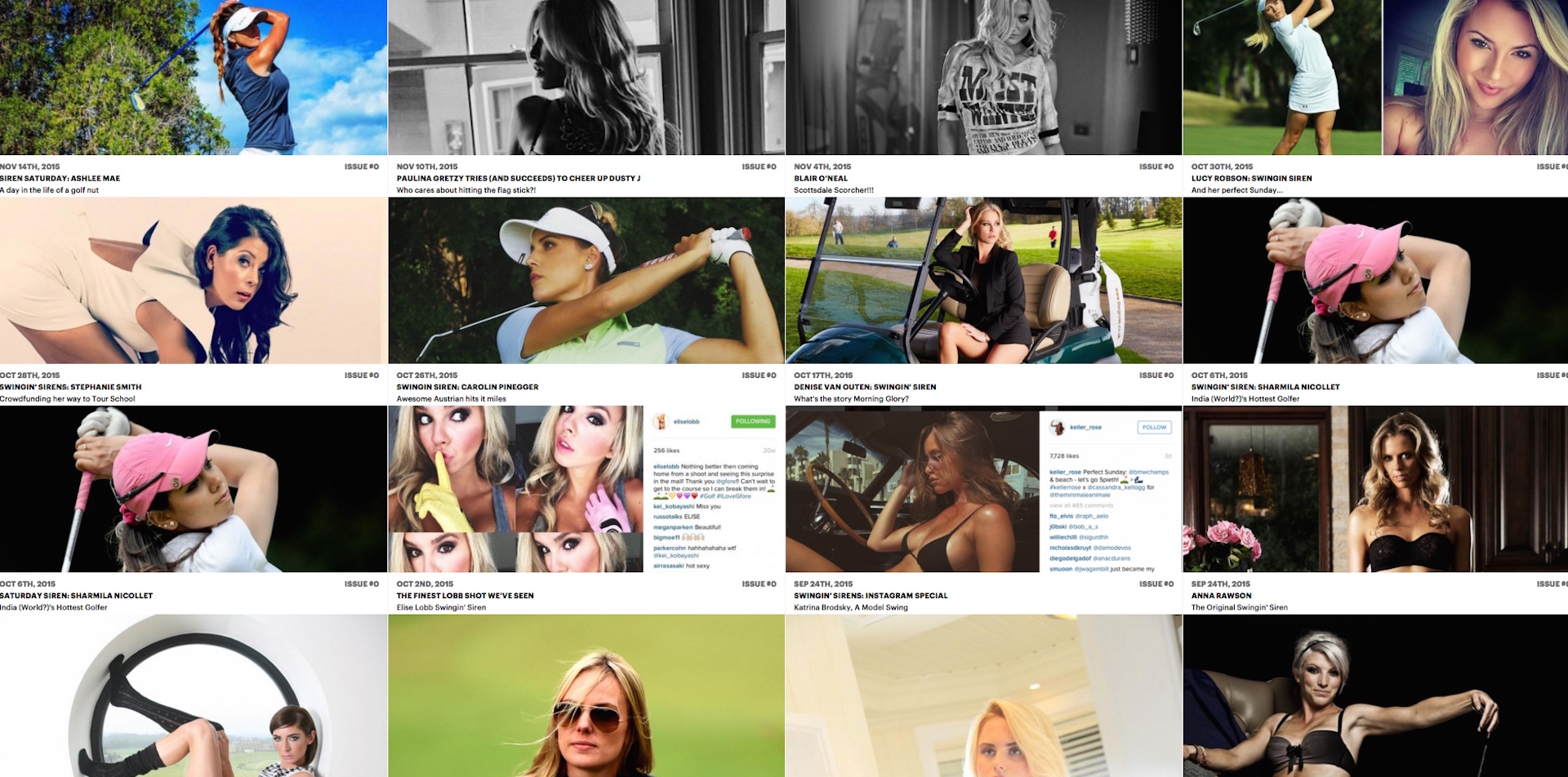 TAGS: Maria Alvarez, Swingin' Siren, Ecuador, Golf Babe, Swingin Sirens, 2017