Swingin Sirens
Oct 24th, 2018
GP Classics: Kim Smith Swingin' Siren
Model, movie star & golf addict meets GolfPunk
Words: The Foozler   Photography: Graham Kuhn  
When 21-year-old Kim Smith, the tall green-eyed brunette model, actor and brainiac hit her first hole in one she felt perfectly complete. Her father, a handsome swaggering Texan, had been teaching her the game since 'practically the day I could walk' she says...
At high school she played for the Varsity Team, leading them to several notable victories. That hole in one, though, eclipsed all her previous achievements. "I felt right," she tells me. "I was consummate, brilliant, lost and superb."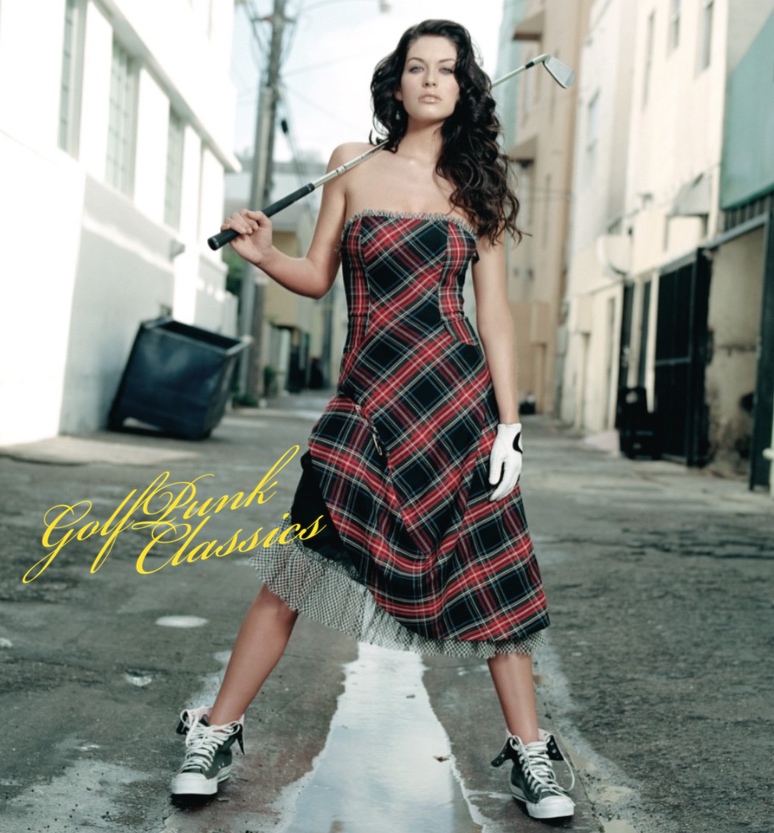 She makes golf sound like mountain climbing, snowboarding, surfing and great sex all rolled into one. Kim, with her all American enthusiasm and Texas twang, perfectly lends golf the frisson all non-golfers imagine it lacks.
She is one of a growing number of female celebrities – including Britney Spears, Justin Bieber and our own Denise Vouten – who have taken up the game. It's enough to make you wonder whether there is something about the sport that attracts the attractive.
Golf, is by reputation and clubhouse culture, a notoriously sexist game. A couple of years ago the Royal and Ancient succeeded in outraging all right thinking people. On the day in question the weather turned very nasty, wind, rain and hail tearing through the fairways and rendering play all but impossible.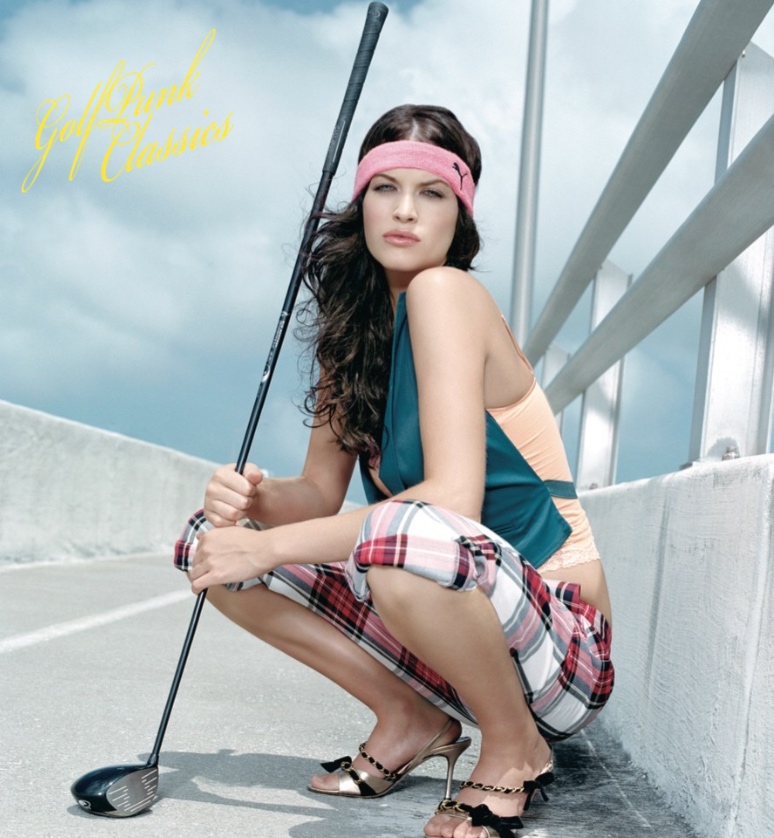 Three female golfers were forced to take refuge beneath its parapets. After around half an hour a man rushed out with a large umbrella. The unfortunate women instantly assumed their luck had changed, after all he looked, one would say later, "like a kind and chivalrous young man."
"Ladies," he declared, "would you please move away from the building. Some of the members are complaining that you obstruct the view from the smoking room."
I mention this to Kim now and she is visibly appalled. "You're kidding, right?" Nope. "That is just awful," she says. "It's so awful it's, you know almost funny. I cannot believe things like that happen in this day and age. So you've never encountered sexism in the game? Kim ponders this for a moment.
"Sure I have, I mean sexism is all around. But you can't say that golf, is per se, sexist. Some of the people that play it are sexist and that stuff you told me proves that some clubs can be very, very sexist. But to call golf sexist is to give it a personality and sports don't have personalities. Not in that way."
And she's right. The incident, at once amusing and shocking, says very little about golf and a great deal about those who fancy they are the custodians of the game. Nevertheless you might think that stories like that would put most women off the game. In fact women are taking up golf faster than any other demographic.
"I think for me golf was just something I grew up with," says Kim. "When you learn a game at a very early age, you just learn the game. You don't worry about whether it's cool or uncool. If you like it you play it, and if you really like it you'll probably get pretty darn good at it.
"But it is different for women who take it up in their teens or twenties. They are more aware of the game's reputation. For them, I guess, it's way of relaxing. The thing is that golf offers women a chance to be competitive in a dignified way."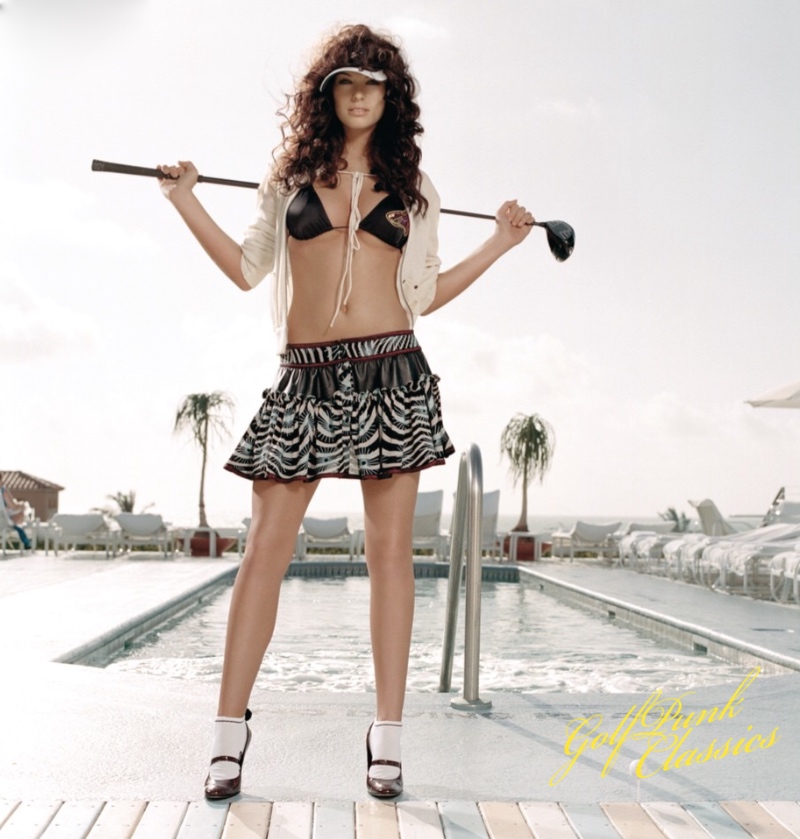 She certainly has a point. Women always look better playing golf than men, primarily because the range of golfing clothes on offer to them is infinitely more varied and sexy than what men are required to wear. Unlike the gym or running, golf doesn't require hideous pink Lycra.
As Kim says, "Even if you're not playing so good it's always important to look good." But above and beyond this, golf provides women with a camaraderie no other sport comes close to offering. According to Cindy Boal Janssens, staff writer at the US online magazine Travel Golf it's all down to the way women learn the game.
"The key to understanding the female golfer is to understand that women agonize over their play. They worry that everyone is watching and judging them. They worry that they will embarrass themselves. So after a woman has learned enough about golf to begin to feel some confidence, she joins a nine hole group.
This can be either a league or just an informal group, but more than that it is a support system. It is a group of other women, all with high handicaps, who will not laugh at each other, who will always cry "Great shot!" and who will chuckle with you at your whiffs. Perhaps the greatest camaraderie in all of golf is found among women."
Kim agrees. "I am very competitive by nature, but I don't think women reveal their competitiveness in the same way men do. There is none of that machismo. We play politely and we win with grace."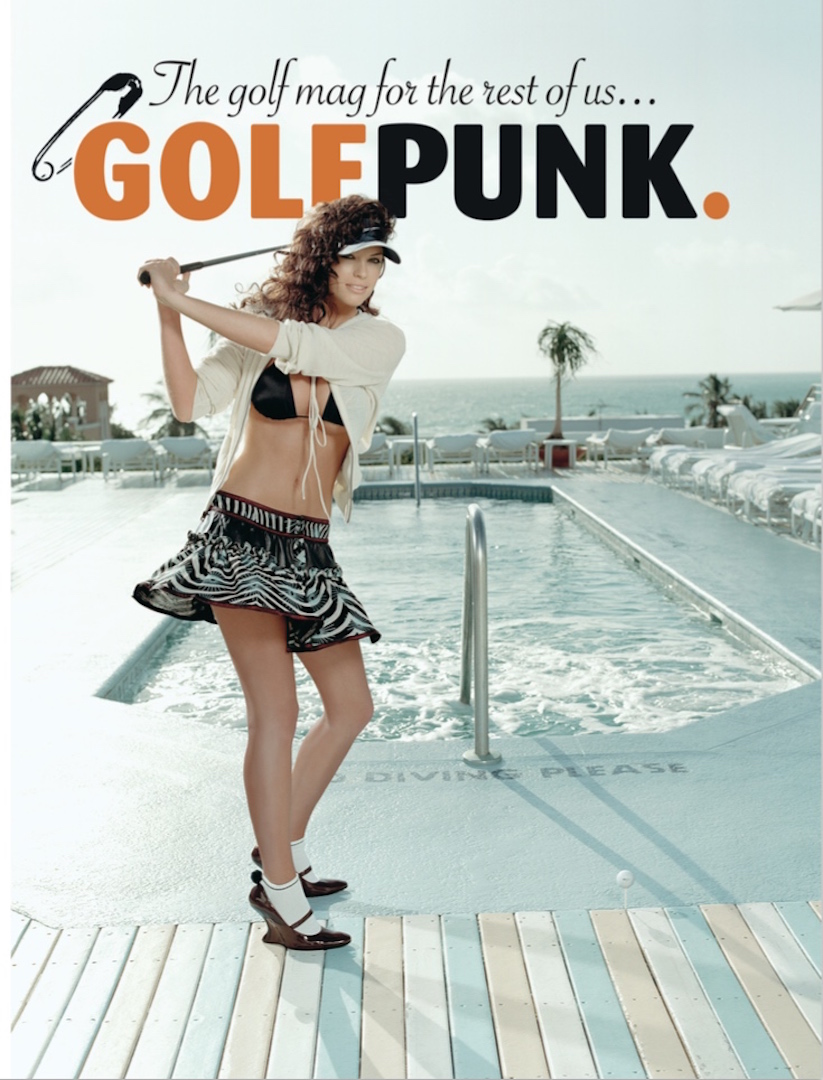 Golf for Kim is a hobby, of course, albeit an obsessive one. Modeling, and lately acting (she is soon to appear in the new Catwoman movie) are how she actually makes her money. I am speaking to her in Las Vegas where she is attending Maxim magazine's annual bash to celebrate the famous and the beautiful. It will be the fourth time Kim has been invited to attend. In 2000 the magazine's editors awarded her the title of 'Second Most Beautiful Woman in the World' (model and actress Estella Warren was top of the list).
Amazingly this prompted a thousand Kim Smith fan-sites to pen angry editorials complaining that she had been cheated out of the number one spot. The story of how Kim got into modelling might actually make a movie in its own right. With engaging modesty Kim describes it as "a very happy accident".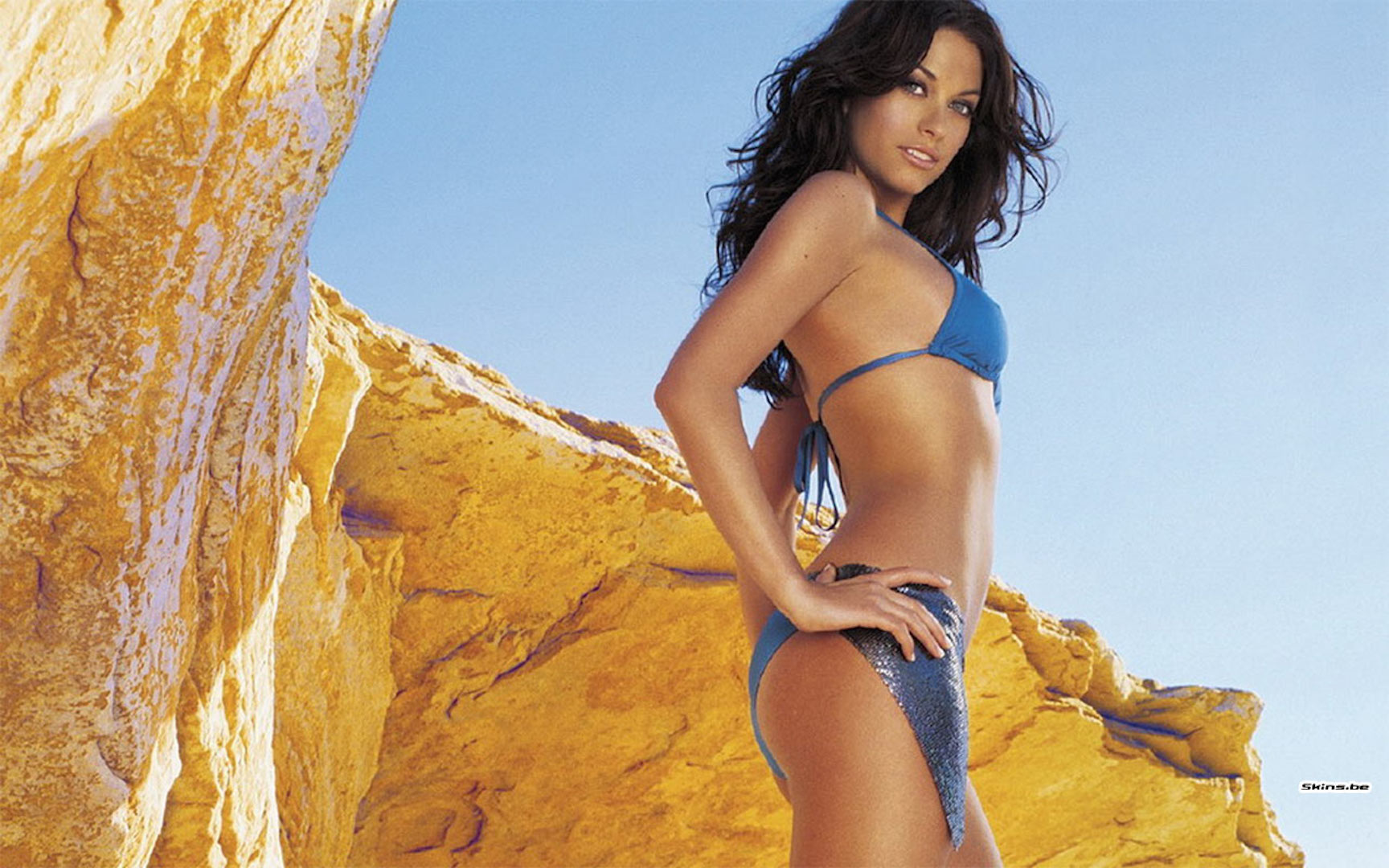 "I got my start by attending a 'Model Search America' contest with a friend. I had no intention of modelling. I was just there purely as a spectator. You know, just holding her hand, 'cos that atmosphere can very pressured, very stressful, you're in a very charged and pretty bitchy place."
She was instantly spotted by the organiser and president David Mogul. He asked her why her identity tag said "Guest", and quickly changed it to one that read "Competitor."
"I thought I was in trouble or something," she remembers. "He walked over to the table and plastered a number on me and said, 'Now you're in it."
Kim came first.
Before she knew it, Kim was spearheading the Autumn 1999 Guess? campaign. Since then she has established herself as a catwalk model, featured in Maxim USA's swimsuit issue, and appeared in the *NSync video for their song 'Bye, Bye, Bye'.
Perhaps even more significantly Gear magazine pronounced her to be the up and coming model to watch. The feature waxed lyrical about her beauty and winningly open personality. They concluded by declaring that "She is Guess?'s next big thing – following in the footsteps of Laetitia Casta, Claudia Schiffer and Eva Herzigova."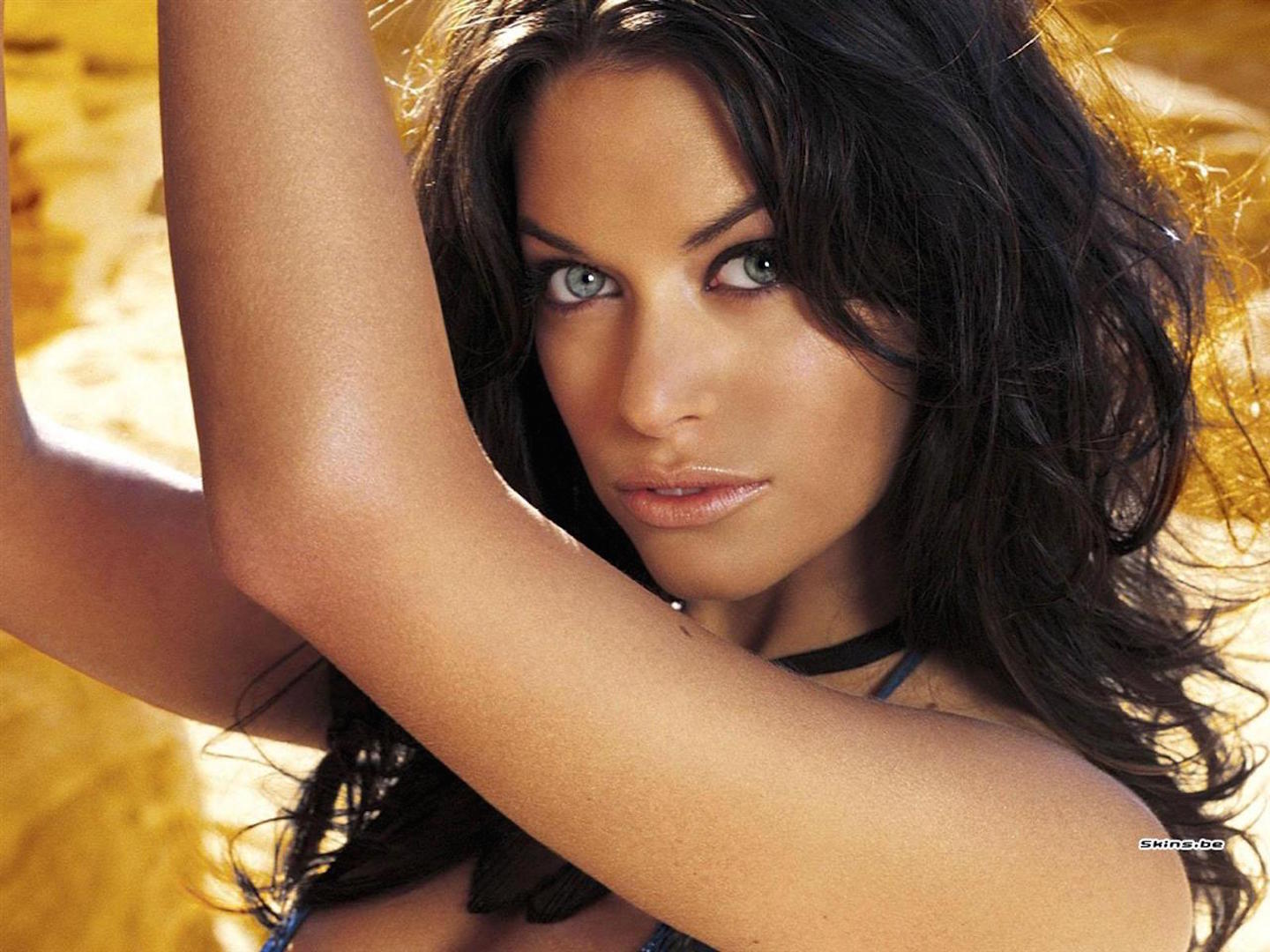 Besides the Guess? campaigns in 1999 and 2000, she has also modelled for Glamour, Harper's Bazaar, French Elle, Neiman Marcus, Danier leather, Ambercrombie & Fitch and now, of course GolfPunk. And in the last couple of years she has made numerous television appearances. She was seen on Politically Incorrect, The Late Late Show, the Fox Report, Access Hollywood, Extra and MTV.
If you had to choose between modelling and golf what would you choose?
"God, I would hope never to have make such a choice. I mean, I really don't have to choose, it's hypothetical to the point of crazy. Sorry, I can't answer that question."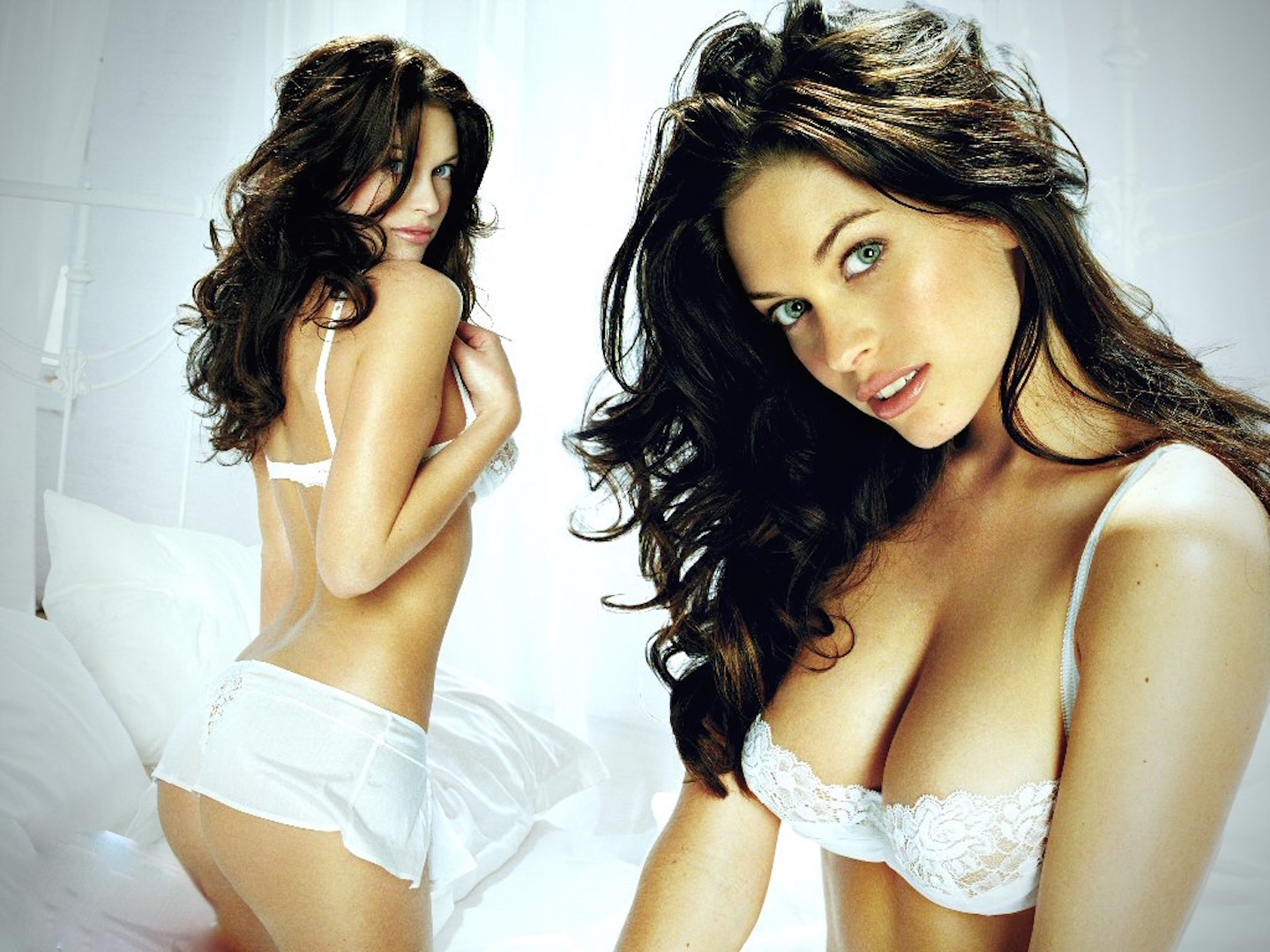 Does golf tend to favour women in the sense that there isn't that machismo that goes with say hockey or soccer or a lot of other jock sports?
"I guess it does. I mean it certainly doesn't come with the sort of baggage those sports have. I really believe that golf is very egalitarian. Almost anyone can play it if they are willing to practice, and the thing about practising golf is that it's nearly as much fun as playing. And you can do it on your own. Nowadays you see five-year-olds playing golf. You see 75-year-olds play golf. You see men and women play golf. It's a hard game but it's not an exclusive game. Golf offers competition and peace and I really can't think of any other game that does that."
Tell me about that hole in one.
"It was a beautiful Texas day. It was par three hole and everything just clicked. I could kind of feel it was going to happen even before it happened. It was a very magical moment. I always manage to mention it in interviews, even when the interview has nothing to do with golf. I remember it with an enormous sense of pride."
Why do you think your father started to teach you golf?
"Well, I think he's the kind of guy who believes that nothing is beyond his children. And he is very enthusiastic and wants to share that enthusiasm. If he loves something he wants to share it with his friends and family."
Are you pleased about the success of young female golfers, like Michelle Wie?
"I am delighted she is doing so well. I really believe that she will do for women's golf what Tiger Woods did for golf in general. She looks great, she acts cool and she has incredible talent. I love her success and would really like to meet her. That is one of the great things about my job, I do get the opportunity to meet my heroes."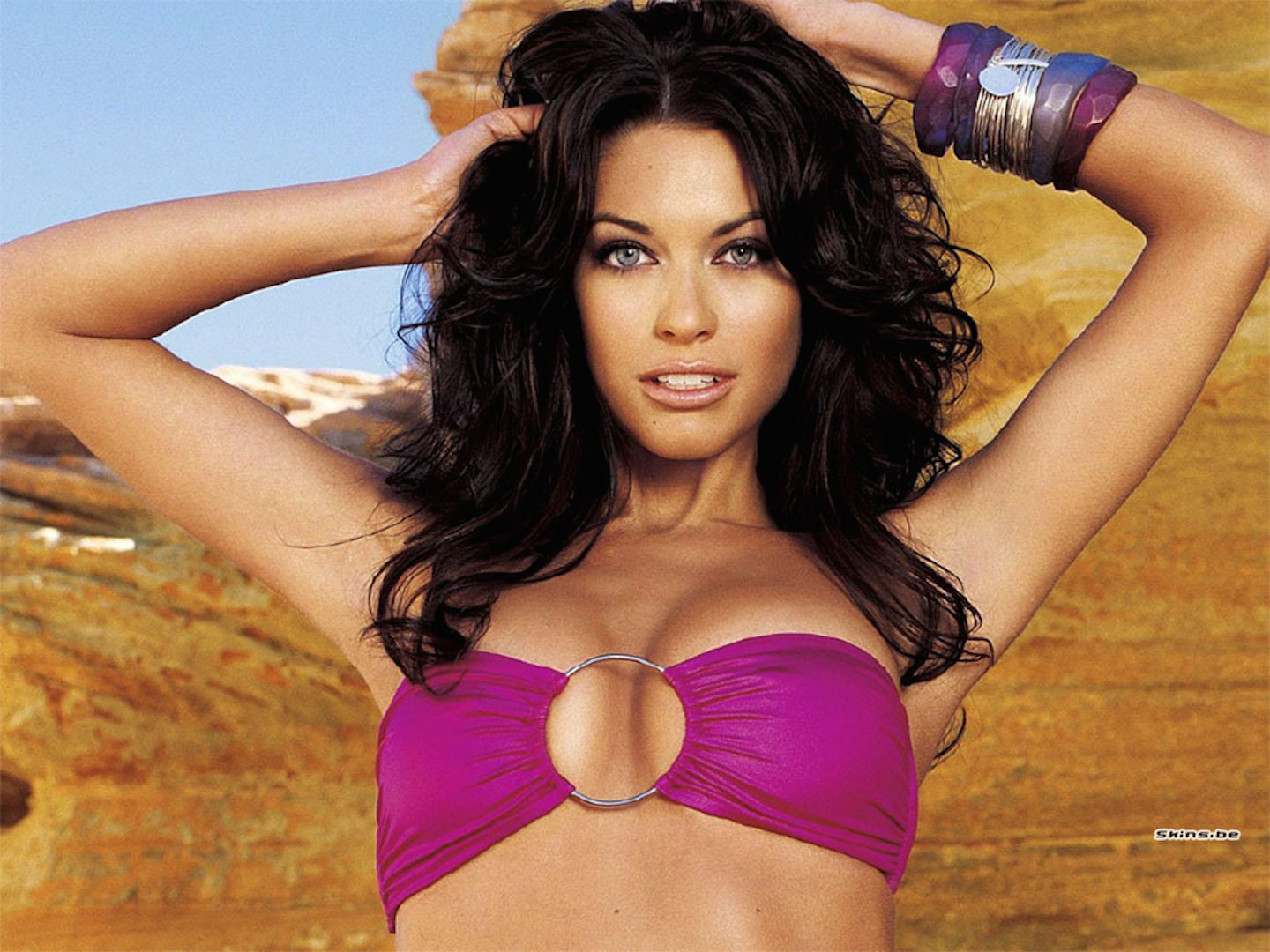 What do you think of Tiger?
"Well, he's amazing. A true talent. He could dress a bit better, but I love the way he plays."
Is he your favourite golfer?
"Er, no. My true favourite is Freddy Couples. He is the perfect superstar because he always looks like he doesn't care. I mean he's won the PGA 13 times and the Masters once and he is just so cool about it. He has this nonchalance that is totally sexy. He hides behind this super-cool exterior but he is totally, totally determined. He's like the Clint Eastwood of the fairways. I think people who really care about golf love Freddy."
Is golf how you spend most of your free time?
"It's sure how I would like to spend most of my free time, but I do all sorts of things. I read a lot. I work out a lot. Golf is how I spend the best of my free time."
What's the best thing about golf?
"Wow, I don't know where to begin. I love that it's competitive and relaxing. I love that it is played in some of the world's most beautiful places. I love the special kinds of friendship you can develop on golf course.
"I love the feeling of winning, or hitting a beautiful shot. I love that it concentrates and opens the mind. I just love the game."
Related to this article:
Swingin' Siren Anna Rawson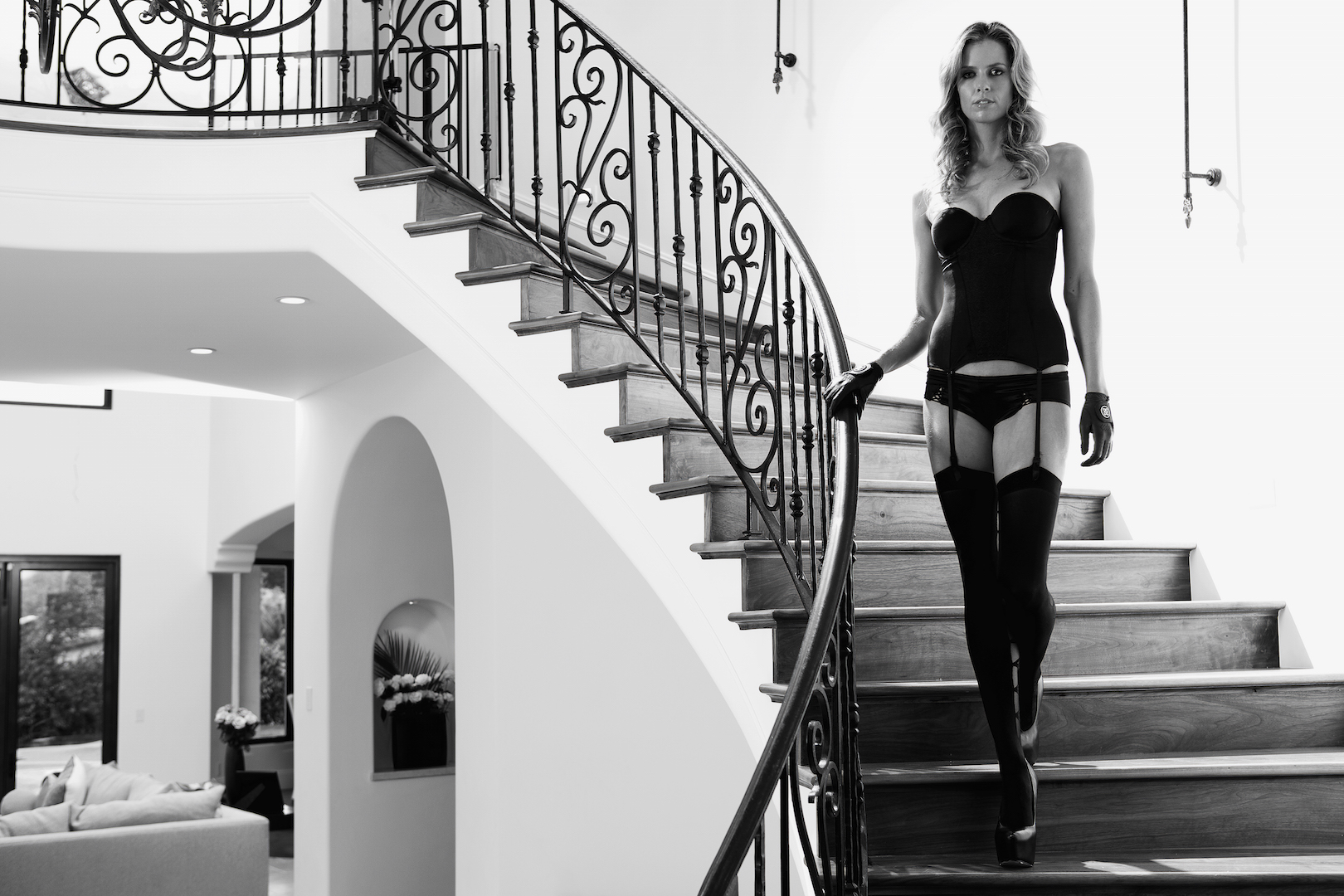 Related:
Amy Boulden Swingin' Siren Shoot & Video Interview
Maria Verchenova Swingin' Siren Shoot & Video Interview
Lexi Thompson Swingin' Siren Shoot & Video Interview
Denise Van Outen Swingin' Siren Shott & Video Interview
Jodie Kidd Swingin' Siren Shoot & Video Interview
Zoe Hardman Swingin' Siren Shoot & Video Interview
PollyAnna Woodward Swingin' Siren
TAGS: Swingin Sirens, Actors Who Golf, 2018, Golf Babes, Hot, Swingin Siren, Models