Swingin Sirens
Jan 7th, 2019
GolfPunk Classics: Natalie Gulbis Swingin' Siren
One of our best ever shoots with a complete darlin'
Words: Iestyn George Photography: Graham Kukn Styling: Natalie Nicolaou
Here  she is, Natalie Gulbis, all the way back in April 2006 in her first GolfPunk photo shoot...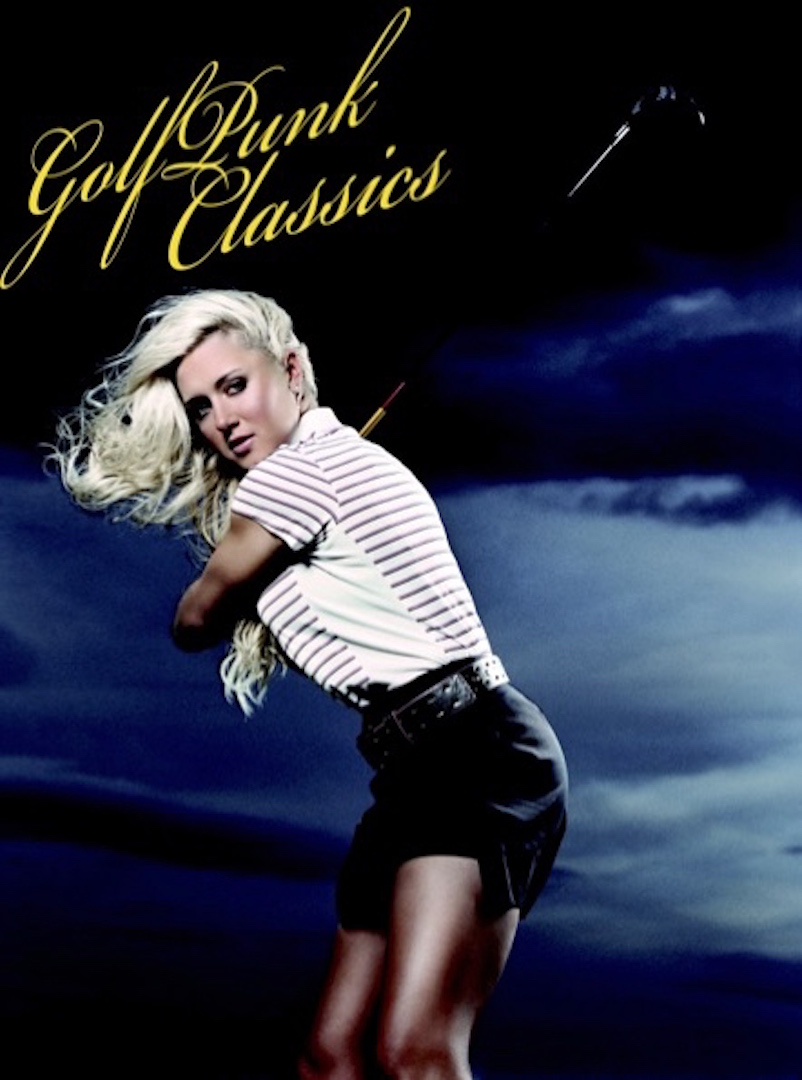 She drives the ball upwards of 270 yards. Last season she pocketed $1,010,017 in prize money, with 12 top-ten finishes and a place in the Solheim Cup-winning US team. This year she's flown out of the traps with four top-ten finishes including third at the Kraft Nabisco Championship and fourth at the MasterCard Classic. Make no mistake, Natalie Gulbis has got game.
She has other qualities too. Standing in the locker room of the Bali Hai Golf Club in Las Vegas, she pulls the kind of poses that would make Aguilera blush. "And I was really nervous," she admits after the camera's packed away. "It's not really something I feel is natural to me as a sportswoman."
You could have fooled us. Athletic, with enough smoulder to peel the paint off the walls, it's small wonder that she's rapidly climbing up the leaderboard of American sporting pin-ups.
The US edition of FHM magazine sells an average of 1.3million copies a month. Natalie first appeared in the magazine in November 2004 and had an immediate impact on the readership; she is now a regular columnist. Deputy Editor, Michael Dolan, who was responsible for identifying Natalie as perfect for his readership, points out that unlike in the UK, female athletes do very well in their annual readers' poll of 100 Sexiest Women. Gulbis was ranked 35th in this year's 100, two places above the aforementioned Ms Aguilera.
"Natalie is up there along with the likes of Maria Sharapova," Dolan explains. Other favourites include a softball player called Jennie Finch and swimmer Amanda Beard, who won a gold medal for the US in the 2004 Olympics. "Natalie is at the upper end of the hierarchy of female athletes in terms of recognition from our readers," he adds, "and her popularity is growing."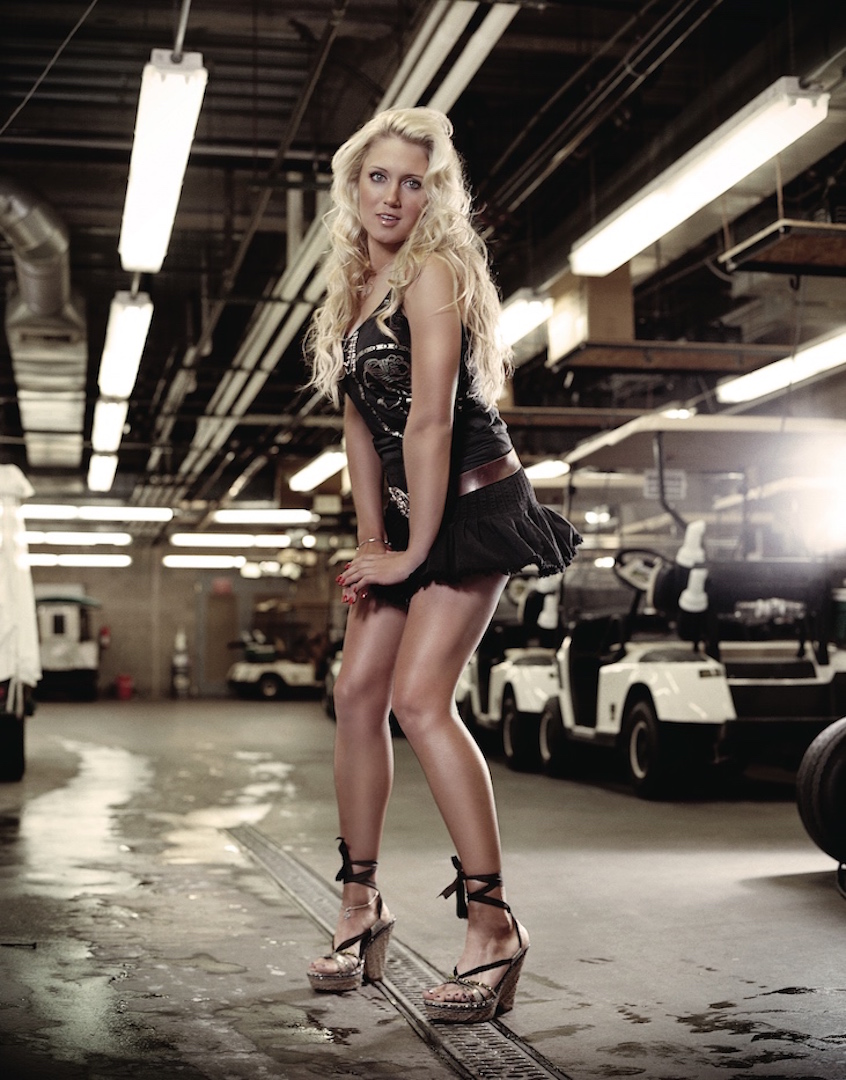 A female golfer on the cover of such an influential magazine would really be something. Dolan agrees: "We haven't talked about it yet, but I imagine it would be something we would do in the very near future. Her popularity has risen to such a level that it wouldn't be out of the question at all. As these young stars like Michelle Wie and Paula Creamer make the game more popular than ever before, the better it will be for Natalie. The way things are going she is going to be at the forefront of the game for some time."
All this is manna from heaven for any ambitious agent. Giff Breed and Kim King, from the powerful Octagon management stable, are charged with handling Gulbis's affairs.
"We started working with Natalie in the Fall of 2005," explains Breed. "It was very clear from meeting her that first and foremost among her ambitions is to become the best player in the world."
"You have a young lady who is very smart, extremely goal-orientated and focused," adds King. "She is very smart and a very accomplished person who just happens to be a golfer."
Both are wary of getting too carried away with fancy talk of 'Gulbis – The Brand'. After all, she's still to win her first tour event, although her results over the past 12 months suggest it's merely a case of 'when' rather than 'if'. Nobody, least of all a 23-year-old who has grafted all her life to get where she is today, should aspire to be Anna Kournikova – a millionaire several times over, but with a trophy cupboard bare of silverware.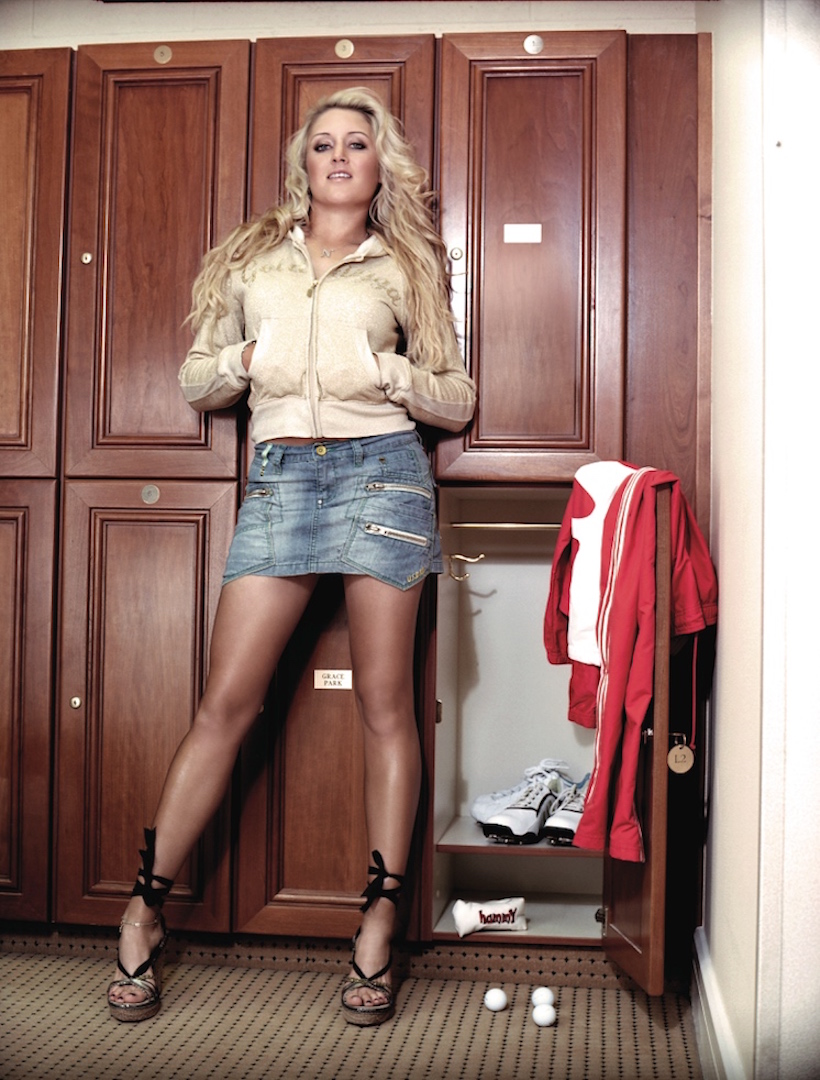 As a kid growing up in Sacramento, California, Natalie was drawn to golf following her father, John, around the course. She achieved her first par aged 10 on the Pacific Grove course in Monterey. Her Hendrix-loving dad was instrumental in her development as a player and packed in playing the game when she was 12 to concentrate on coaching and accompanying her on the gruelling US junior golf circuit. They drove from coast to coast because the air fares were too expensive. They pitched tents instead of staying in hotels. Not so long ago, Natalie bought him a $35,000 Harley-Davidson bike as a thank you gift.
"I guess at the time my friends did think I was a bit strange," she admits. "It was really unusual to be such a dedicated athlete at a young age. And it was golf. Most of my peers were playing soccer, basketball and softball and there I was, playing a very male-dominated sport."
She was no slouch at gymnastics either, just a couple of notches below Olympic standard. But playing in her first LPGA Tour event at 14 cleared Natalie's mind of any other potential career options and, after a year at college, she turned pro. "I'm living the dream," she declares. "I'm so lucky because I love what I do and every day is amazing." It's worth noting that the way she delivers this platitude is curiously world-weary, almost as if it should be book-ended with: 'Actually it's a bit of a shag, to be honest.'
That's the interesting thing about Natalie Gulbis. She gives great face and she plays with guile, making the most of an unconventional leaning-tower of a swing and her hockey-style hammy putting grip. The woman's got fire and determination to burn. But, having been in the public eye for so many years already, she's also clearly reluctant to bare her soul, on the (incorrect) basis that it's not her soul we're really interested in.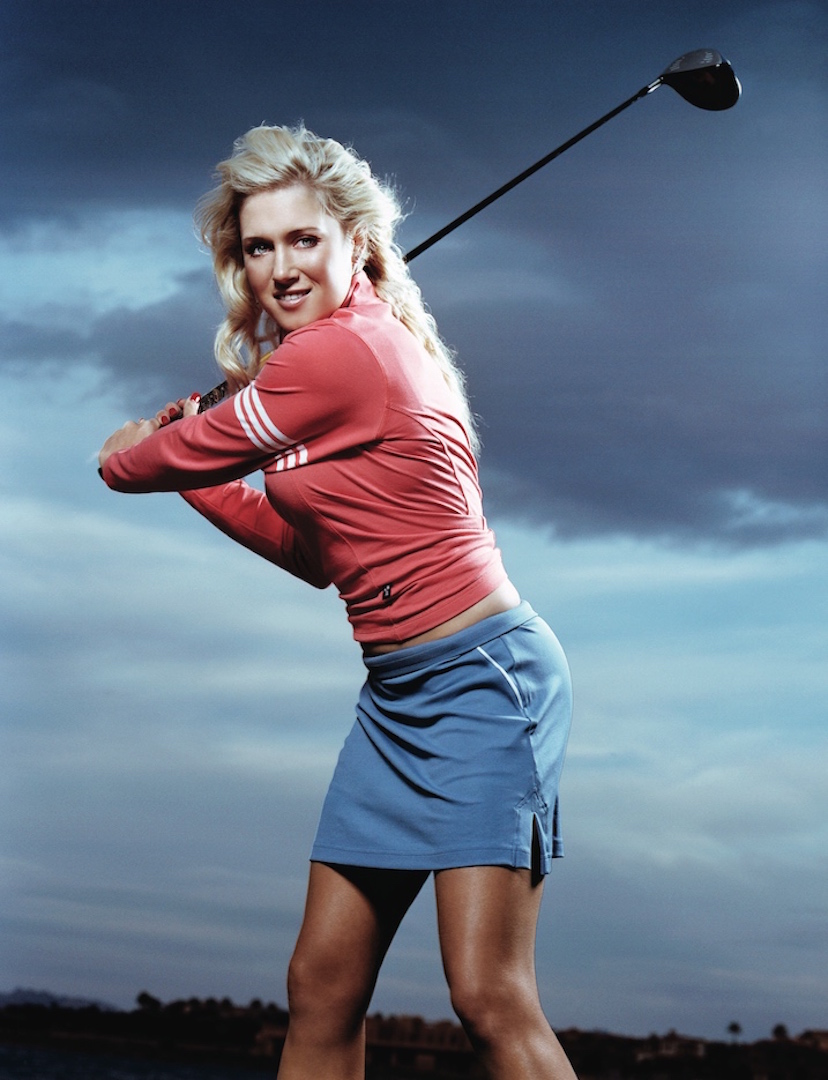 So we spend a bit of time amiably batting a few gentle questions and answers back and forth. If she had to stake everything on just one shot, she has no hesitation: "A sand wedge and a hundred yards to the pin." Her favourite golfer of all time is Nancy Lopez ("she has a great rapport with her fans"). And if GolfPunk took her out to dinner, it would be to one of the Morton's Steak House chain of restaurants.
She has already been invited to play in a men's tournament in Korea, but it clashed with an event back home so, regrettably, she had to decline. She was one of a group of players – including Paula Creamer, Christina Kim and Christie Kerr – who were invited to The Academy Awards earlier this year. "It was great," she recalls. "I met Jennifer Lopez and Mark Anthony." A new series of her reality TV show, aired by The Golf Channel, hits the screens in the autumn, by the way.
Having trodden the tightrope between golf and celebrity extremely successfully so far, her game appears to have thrived as her off-course commitments have spiraled. She has endorsements with Adidas- TaylorMade, Canon and MasterCard among others and, of course, a calendar deal with JF Turner. Her 2006 calendar is sold out, but she remains the best-selling item, keeping The Dallas Cowboys Desk Calendar off top spot.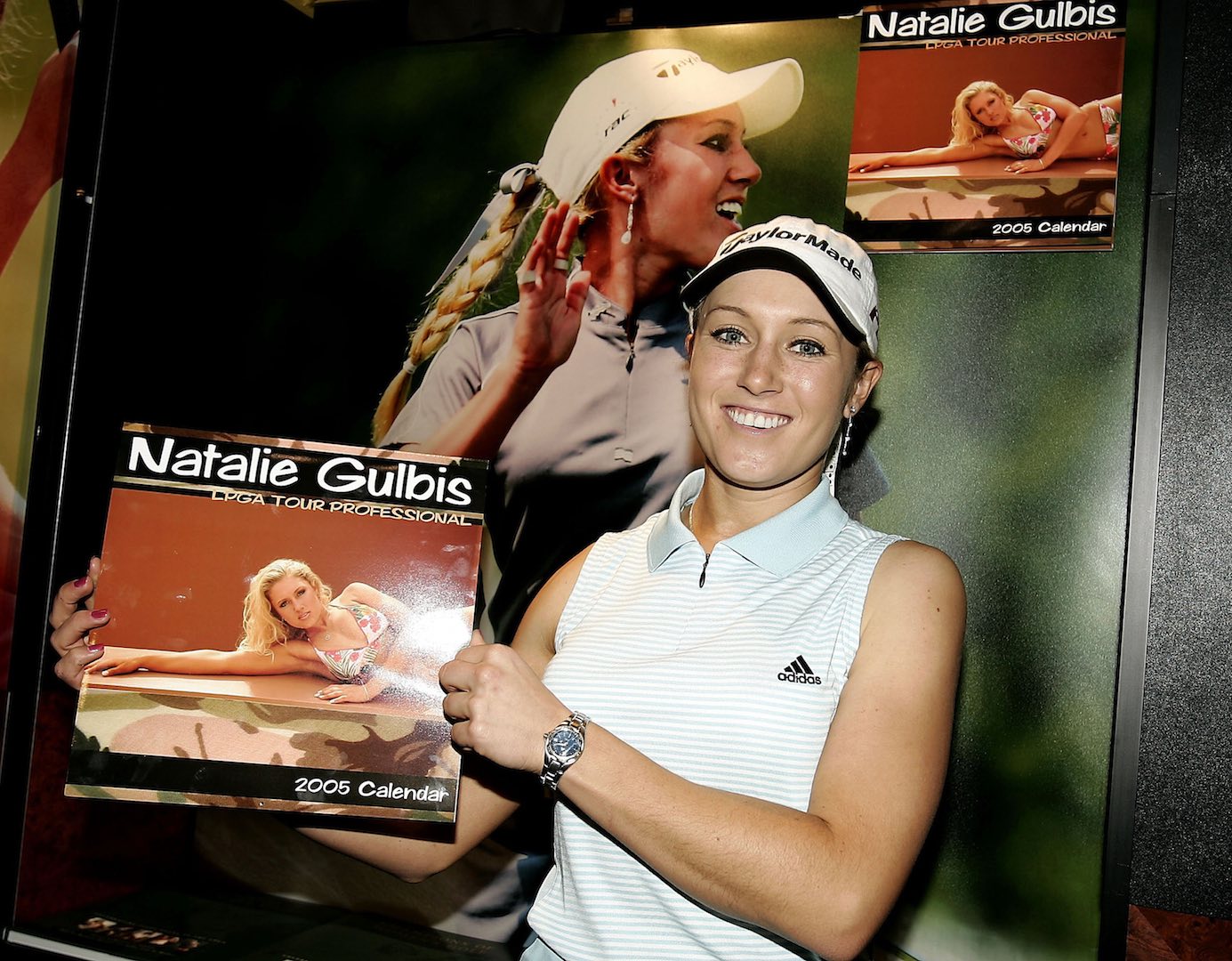 Still, everybody I talk to about Natalie makes a point of talking about her incredible ability to focus on the real job in hand – her golf.
"I'm comfortable with my image and the things I do off the course" she asserts. "People say I'm making golf sexy. Golf is cool, golf is sexy. As long as I'm having fun doing what I'm doing then I'm happy. In two years' time I'd like to be right were I am now, only a little bit better." 
Visit photographer Graham Kuhn's website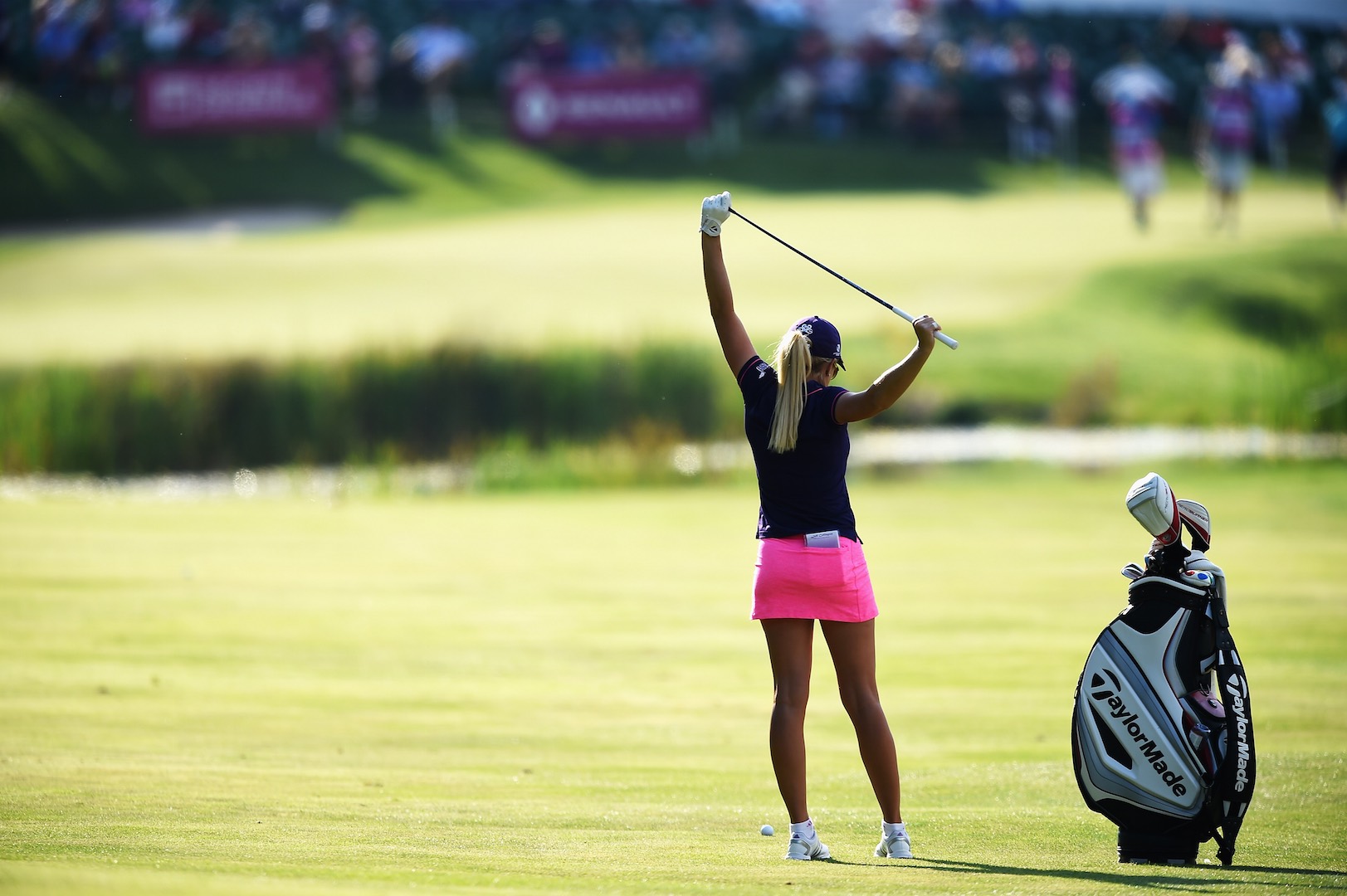 Related to this article:
Lexi Thompson Swingin' Siren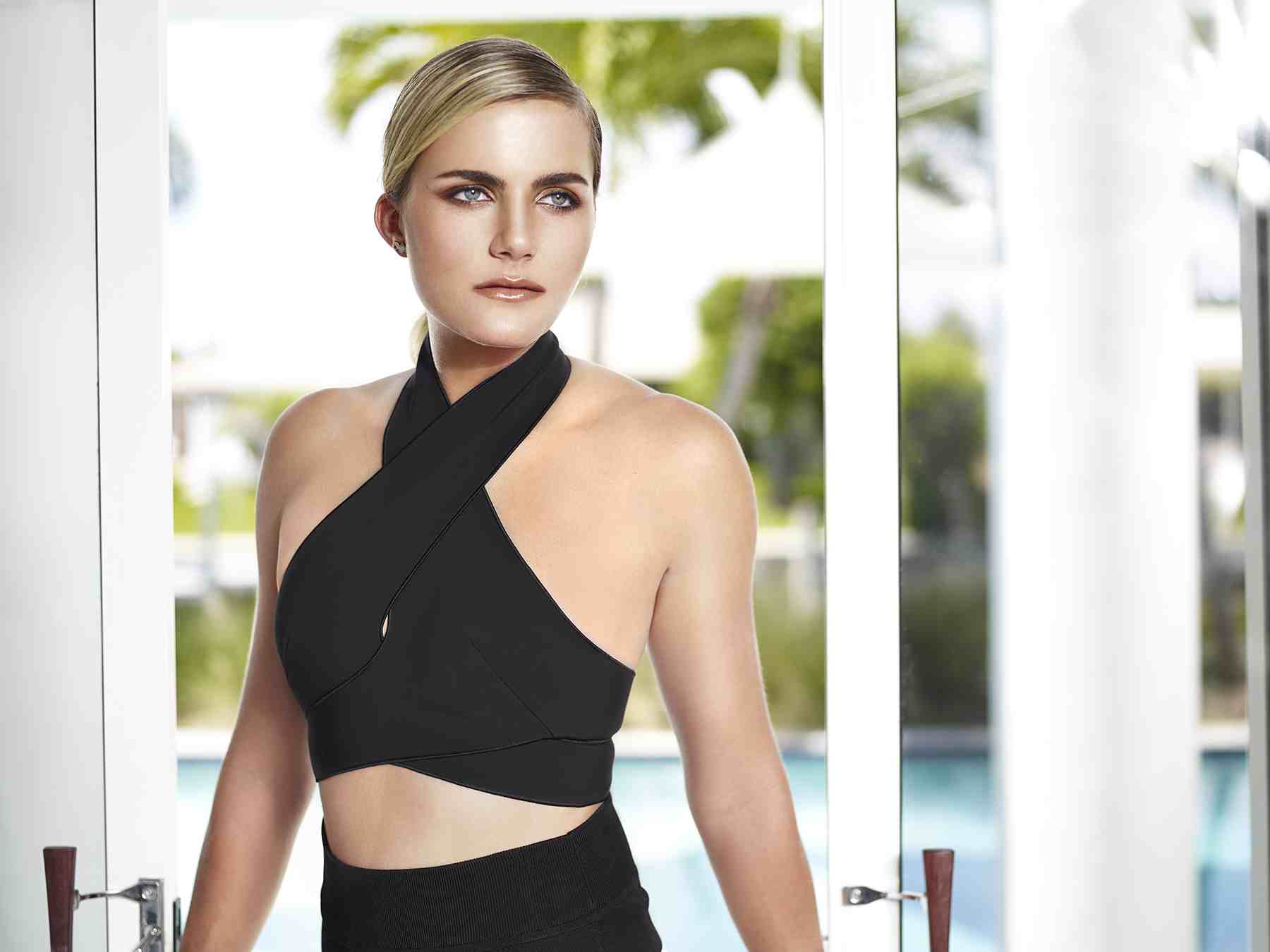 Carly Booth Swingin Siren'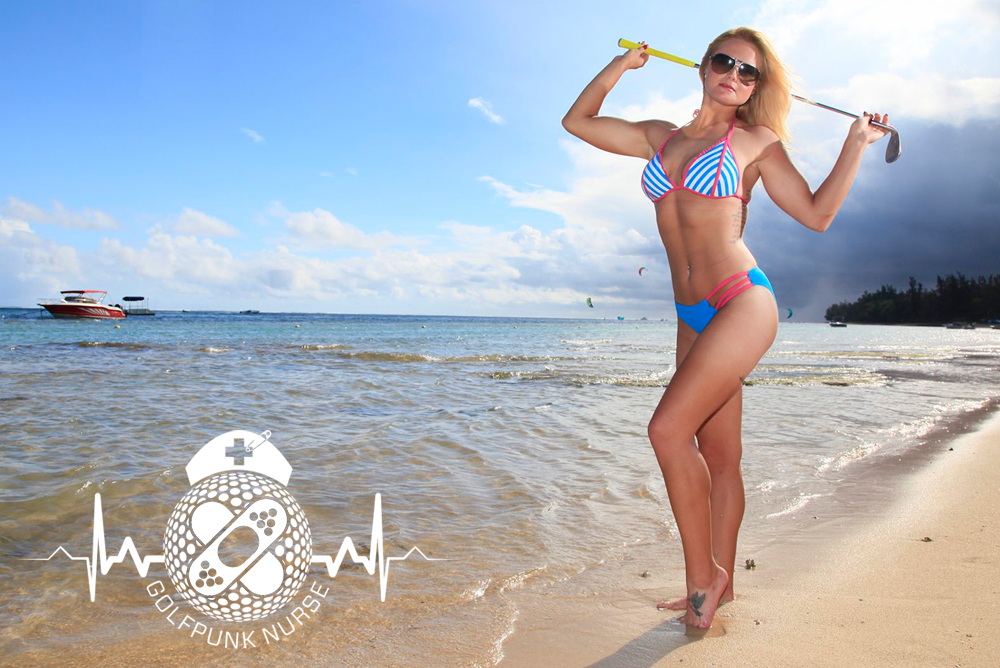 Related:
Amy Boulden Swingin' Siren Shoot & Video Interview
Maria Verchenova Swingin' Siren Shoot & Video Interview
Lexi Thompson Swingin' Siren Shoot & Video Interview
Denise Van Outen Swingin' Siren Shott & Video Interview
Jodie Kidd Swingin' Siren Shoot & Video Interview
Zoe Hardman Swingin' Siren Shoot & Video Interview
PollyAnna Woodward Swingin' Siren
What happened next...
Natalie's first professional win came at the July 2007 Evian Masters in France, where she defeated Jeong Jang in a playoff. Gulbis tapped in for a two-putt birdie on the first extra hole to claim the winner's prize of $450,000.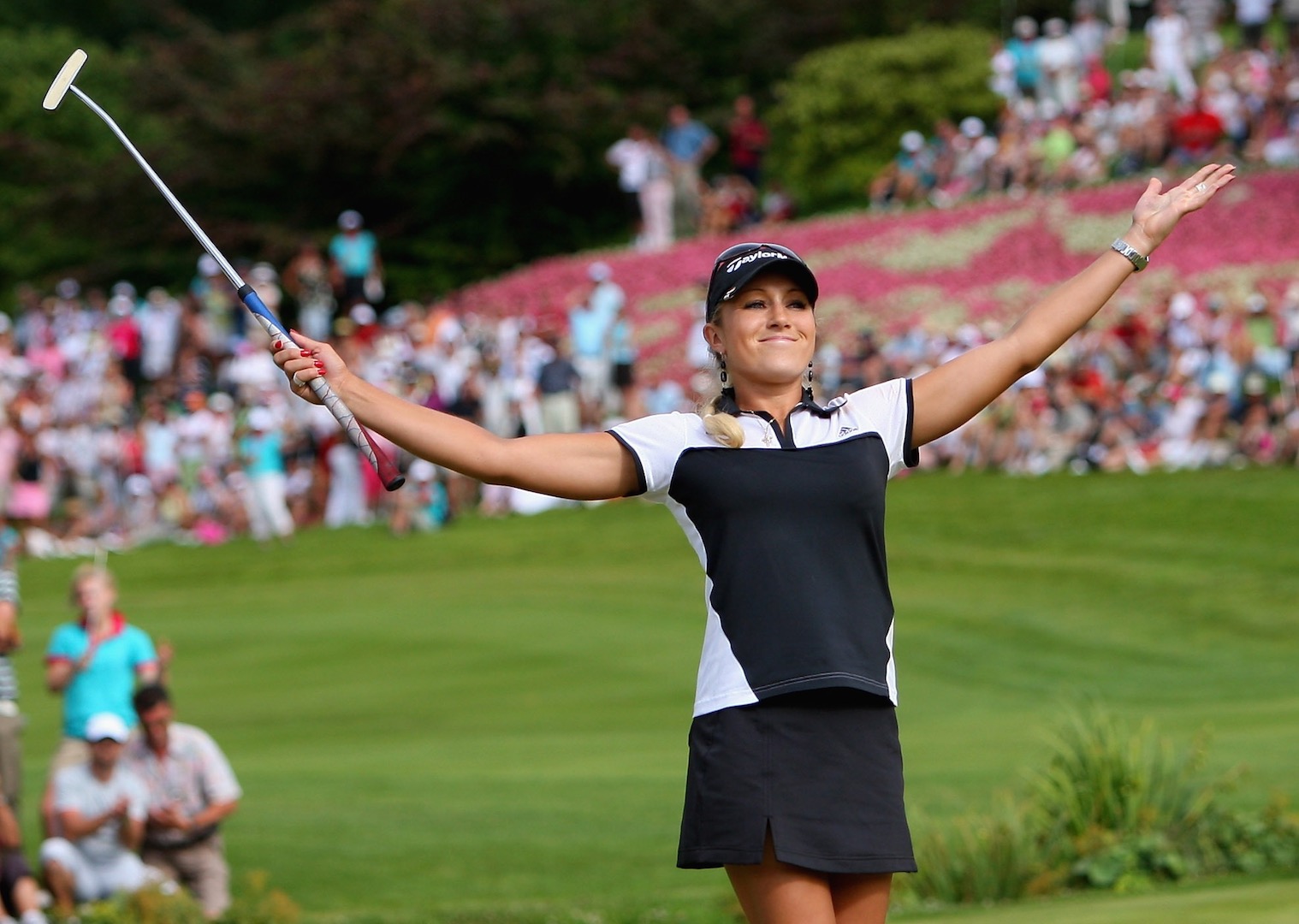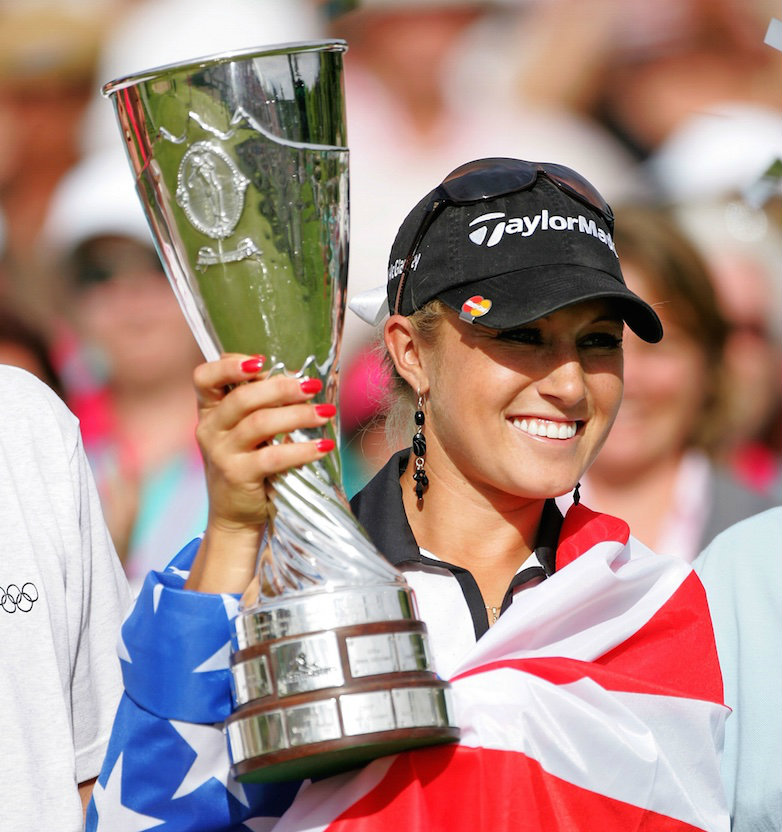 Gulbis has played on three victorious U.S Solheim Cup teams 2005, 2007 and 2009.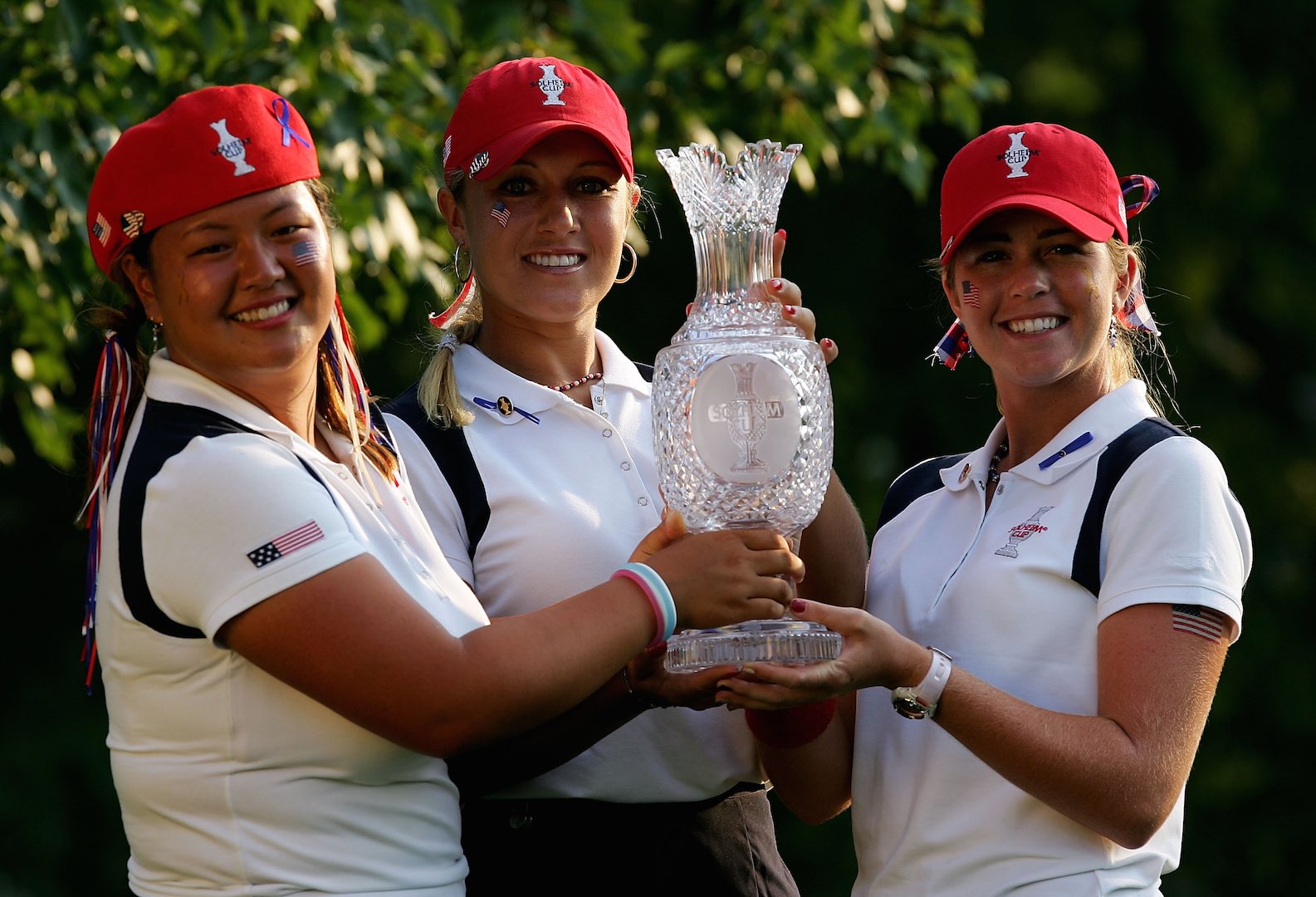 In November 2005 a reality TV show, The Natalie Gulbis Show, made its debut on The Golf Channel. The show had its second season premiere on October 18, 2006.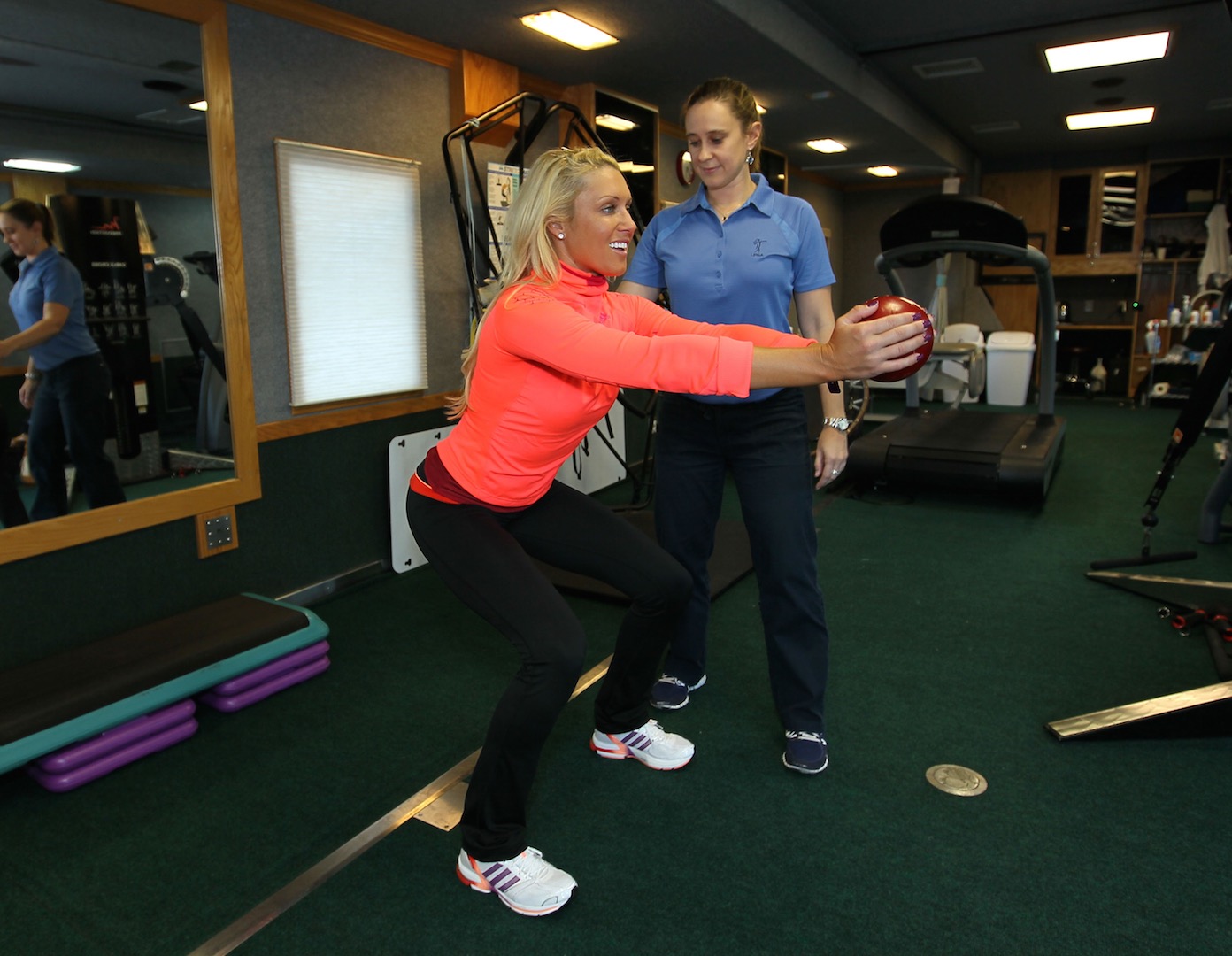 In 2009, Gulbis appeared in the second season of Celebrity Apprentice. Throughout the season, each celebrity raised money for a charity of their choice; Gulbis selected the Boys & Girls Club. She was fired on the April 19, 2009 episode of the show.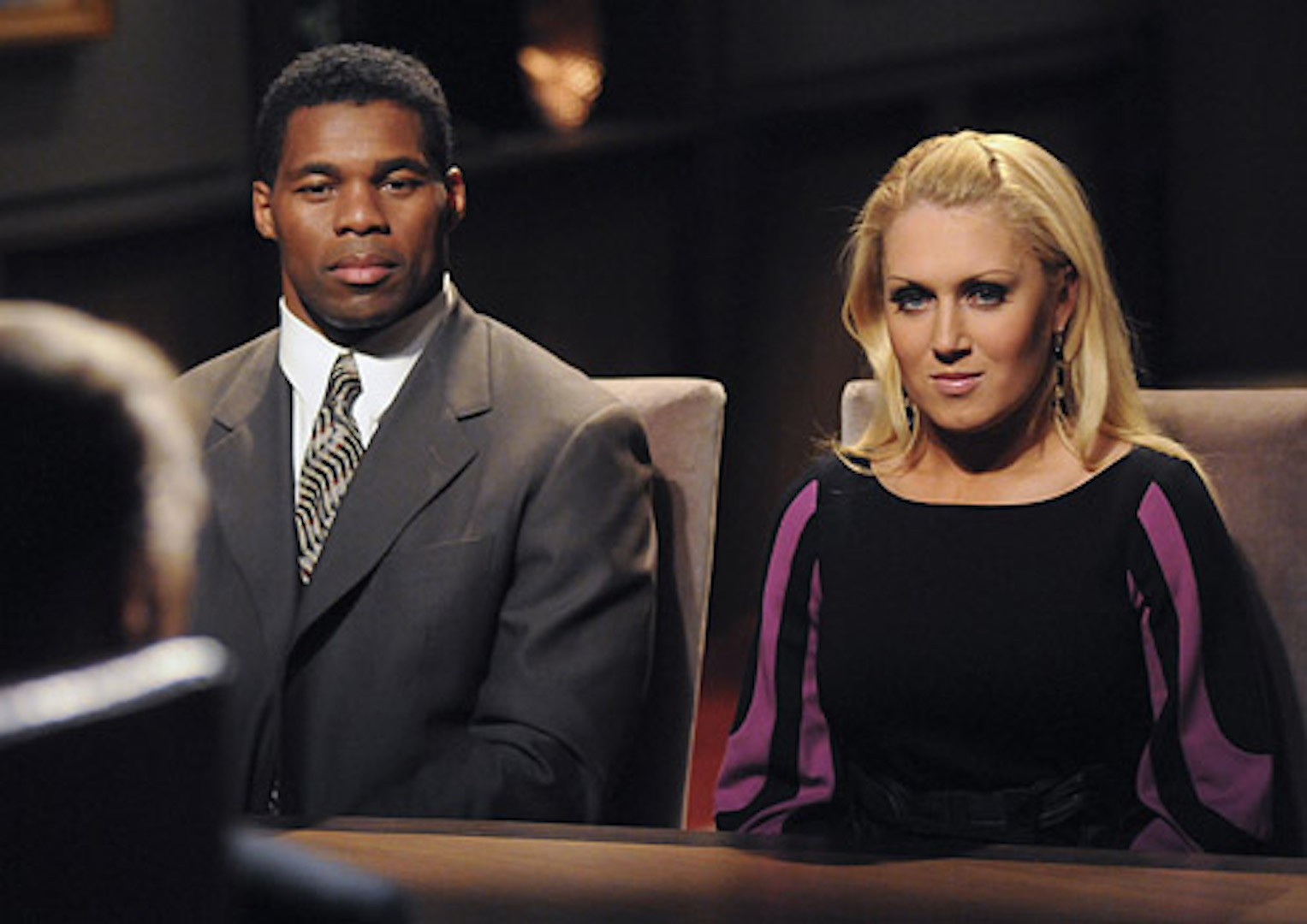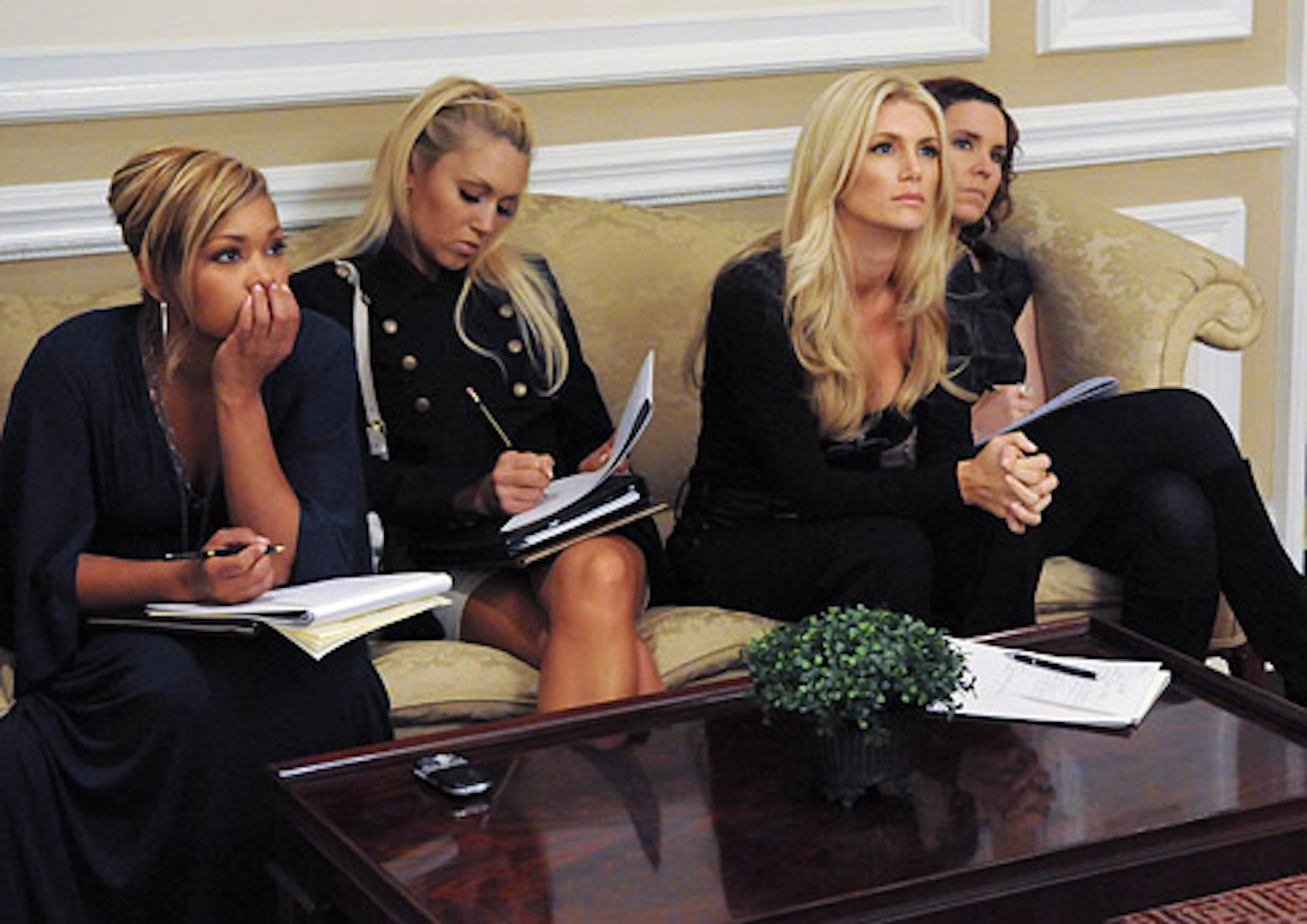 Although Gulbis did not win a tournament until her sixth season on tour, she finished sixth on the LPGA money list in her fourth season with over $1 million in earnings in 2005. She placed in the top 10 in four consecutive major championships from the 2005 LPGA Championship to the 2006 Kraft Nabisco Championship. Specifically, her best major finishes to date are: 3rd in the A.N.A Inspiration in 2006; 4th in the 2006 U.S. Women's Open; 5th in the 2005 Women's PGA and 8th in the 2005 British Women's Open.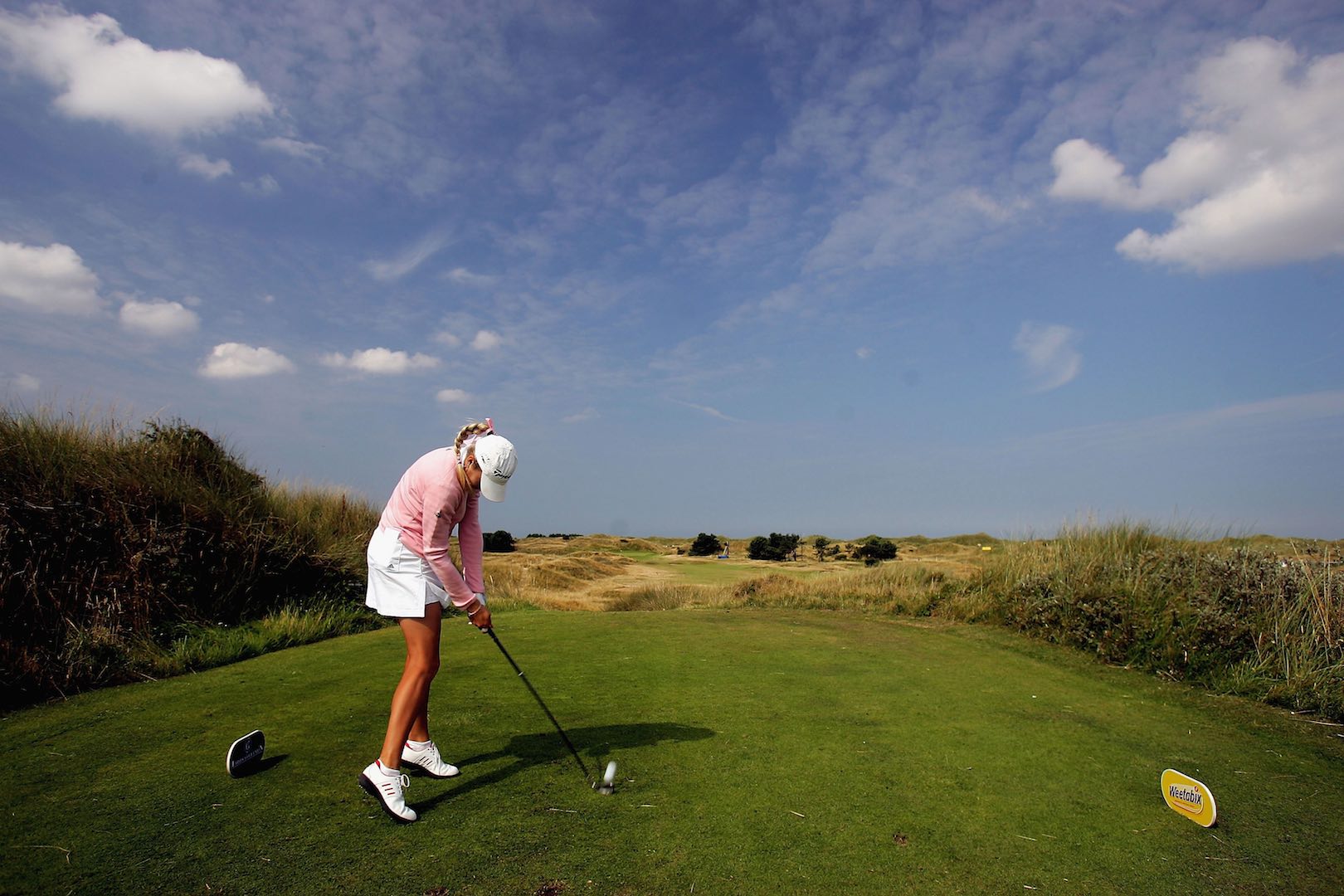 TAGS: Natalie Gulbis, Hot Golfers, Swingin Sirens, 2019, Sexy, Solheim Cup