Swingin Sirens
Apr 2nd, 2018
Denise Van Outen: Swingin' Siren
Augusta didn't know what hit it!
Words: Tim Southwell Photography: Karis Kennedy Styling: Trendy Golf Hair and Makeup: Olivia Davey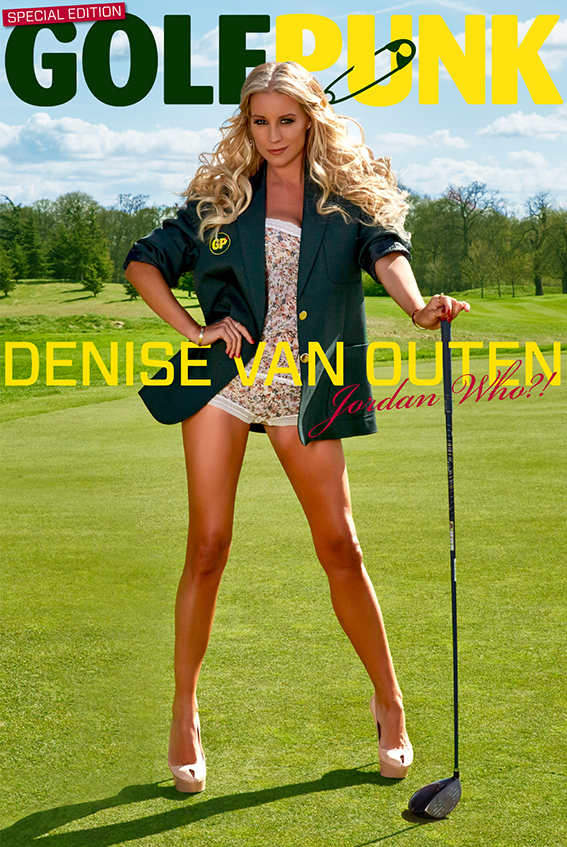 So how did you get into the great game of golf Den?
"Like all women I always thought golf was a really boring sport and was not at all interested. I just happened to be at Stoke Park when there was a charity golf day going on. It was only last year, just before my 40th birthday. I was with one of my girl friends. We had a golf buggy and we were helping out on the day as it was a celebrity golf event, and I knew quite a lot of the celebrities who were playing, Spoony, Zoe Hardman, Natalie Pinkham. I really enjoyed the experience and said, I'd like to give it a go. He spoke to a couple of my friends and they all got together and for my 40th birthday they all  bought me a set of golf clubs. 
Video interview & behind the scenes:
"I was like, I can't have a set of golf clubs and not have a lesson. It'd be rude not to. A friend recommended coming to The Grove, and get together with the pro Kevin Merry who'd been teaching her. I started having lessons and I absolutely loved it. Then I did that classic thing of putting my foot right in it by telling everyone that I was having lessons and signed up to play Brian McFadden's Golf Rocks, a charity event.
"I literally gave myself two months of intense lessons to be able to play at Golf Rocks. I was going to be the captain of the female team with Rachel Drummond who's a tour Pro, my friend Kirsty, and Zoe Hardman, there were four of us. I had such a brilliant day, and it was my first proper round of golf playing 18 holes out on a course and I loved it."
That's a lot of pressure though?
"It was huge pressure! I had to tee off in front of so many people. Ronan Keating was there, obviously Brian McFadden was there, all the Boyzone and WestLife fans were there to watch, and I had to tee of in front of all their fans. It was the most nerve-racking thing. I hit a really good shot. I always throw myself in at the deep-end. Then on the back of that I got invited to play in another charity event and I had to tee off in front of lots of people and, I don't know if it was by fluke, but I hit a really good shot. Sometimes I'm good under pressure."
What specifically do you like about golf?
"I just love everything about the game. I've found for me, when I'm out on the course, I don't think of anything else, I just concentrate on the game. I'm a perfectionist on the technical side of it. I love the clothing too, I think it's really cool.
I've got a little group of friends that play and we'll go away and we'll stay in a nice hotel and we'll play golf in the afternoon, not always 18 holes. We'll have a nice dinner, go to a spa. It's just a really nice game, and you get to meet lovely people. What I have found is that everywhere I have played people have tried to help me.
It's not a selfish game. People have come over, stopped their round, if they can see I'm struggling in a bunker or whatever, they'll come and give me advice on how to play the shot properly. 
"Also my boyfriend plays, which is a plus. So he's made up about that. We argue a lot on the golf course. It is funny because a lot of guys don't really want women to play, it's their laddie thing to do, to be out with their mates. For me it's a great thing for the girls to do. And now Betsy, my little girl, is playing – we got her a set of clubs.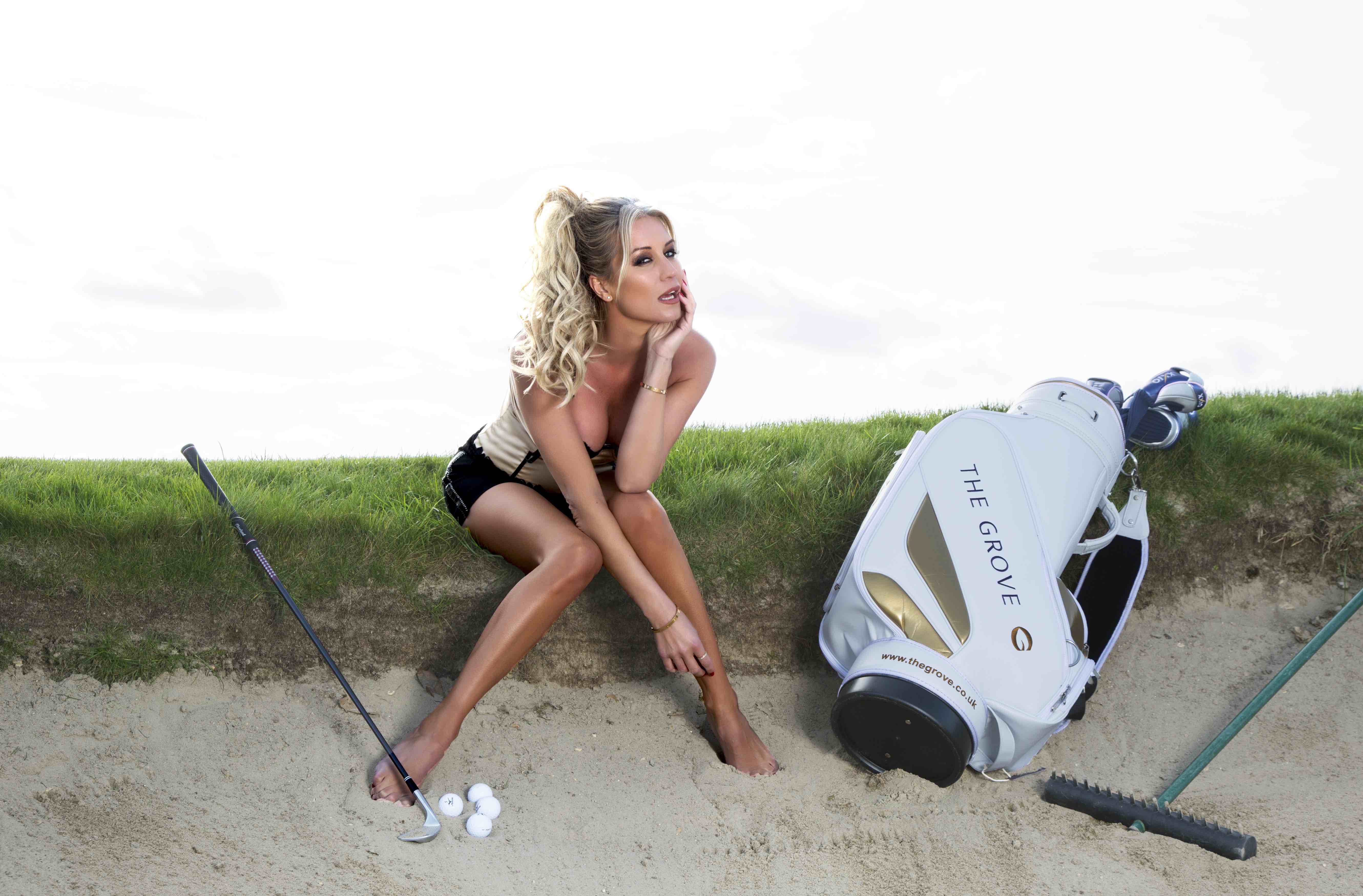 It's funny what you say about the nice people in golf. Nicky Wire of the Manic Strete Preachers says golf makes you a better person and that it can make a bad person, a good person. 
"I think golf teaches you patience. I struggle with concentration, on anything. I'm 100 miles an hour in everything I do. I need to be stimulated all the time, and I feel that golf really calms me down. A lot of my friends have turned to yoga and I've turned to golf. So it's like golf is my yoga.
Somebody bought me a card for my birthday which made me laugh: 'Golf is clubbing for the middle aged'. And it's true. All my friends who used to be right party people have all turned to golf. I'll spot people I used to be out in night clubs with to all hours, and now we're all out on the golf course. 
"I do feel like golf is quite rock and roll. The people that play, they're all cool people. Your magazine GolfPunk for example, it's totally like that. The response I've had has been unbelievable. Justin Rose has become my new BFF. He's asked me to play with him at Wentworth on the 20th of may at the BMW PGA championship.
"I've had to be really honest with him. He wanted me to make up the four ball. I was like: "Justin, you do realise I've literally been playing for 10 months?". I think thats like such huge pressure, so I'm torn whether or not to do it. I'm not sure whether I'm ready for that so I've asked him to give me another year."
I think I know the answer to this, but who are your favourite players?
"Yeah, Justin Rose. Obviously Rory as well. I watched him last year at the BMW and followed him around the course, and clearly he's just amazing. But because of his support it'd have to be Justin."
Do you watch golf on the TV?
"I do. I've watched it more and more because as soon as you get interested in the game, I think it's important to watch it. When you know how hard it is when you play and you're watching the pros and how good they are it just amazes me. It's just effortless. But then they've always been playing since they were kids. It's why I've got my daughter a set of clubs, and I also think it's a really nice thing for us to do together, especially when she's a little bit older.
I'd like to think when she's a teenager I can say to her 'why don't we go and have a little weekend somewhere and go out on the golf course?', it's nice seeing kids play.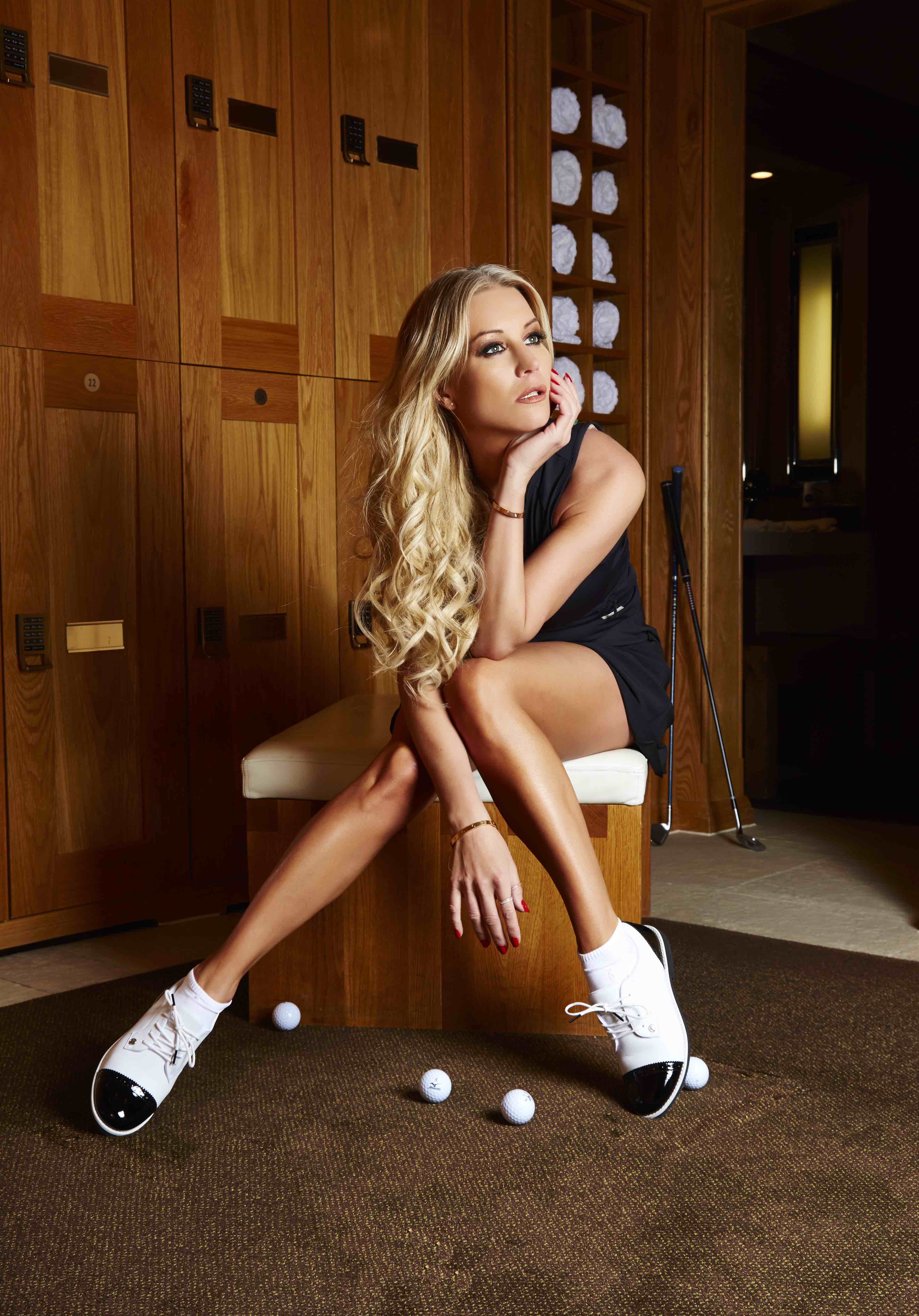 So can golf be sexy?
"YES! Golf IS sexy. It's full of innuendo, so it's right up my street. I mean what other game would you have a hole in one! I think theres nothing sexier than seeing a guy, or a woman hit a rally good shot. My friend Rachel Drummond, she's a pro, and when she tees of, it's like wow, thats the sexiest thing."
Best golf shot you've ever hit?
"I hit a really good one in Dubai – I beat my boyfriend Eddie. I hit it closer than him. It was on the third hole. Everyone was watching me. Right behind me was Vinnie Jones who was giving me so much grief, all banter. I hit it with driver, really close, much closer than my boyfriend's, he plays off about 18. I tried to play it cool, but I was well excited. I've hit a couple of good shots here at The Grove as well. But he's made up that I play. We can play together. 
"If I could I'd play golf everyday. I love it. I've been out every weekend. It's so addictive. I'm quite hard on myself but when you hit a good shot its like a drug. I'm constantly going round asking people: "How long do you think it would take me to turn pro?" And they're like "Den, just forget it!"
You might also like:
GolfPunk Magazine Issue 2: Masters Special PLUS WIN an amazing golf break at the legendary Kulm Hotel in St.Moritz PLUS a 4-Ball at Europe's best new course, Monte Rei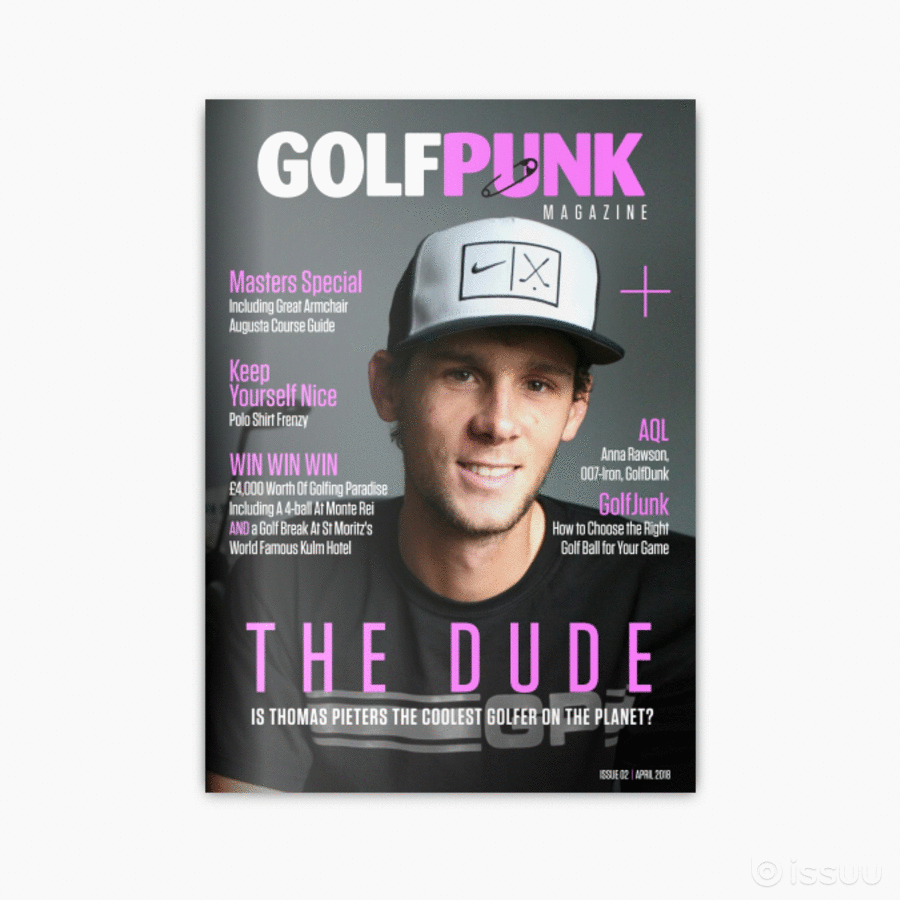 Related:
Carly Booth Swingin Siren Sensation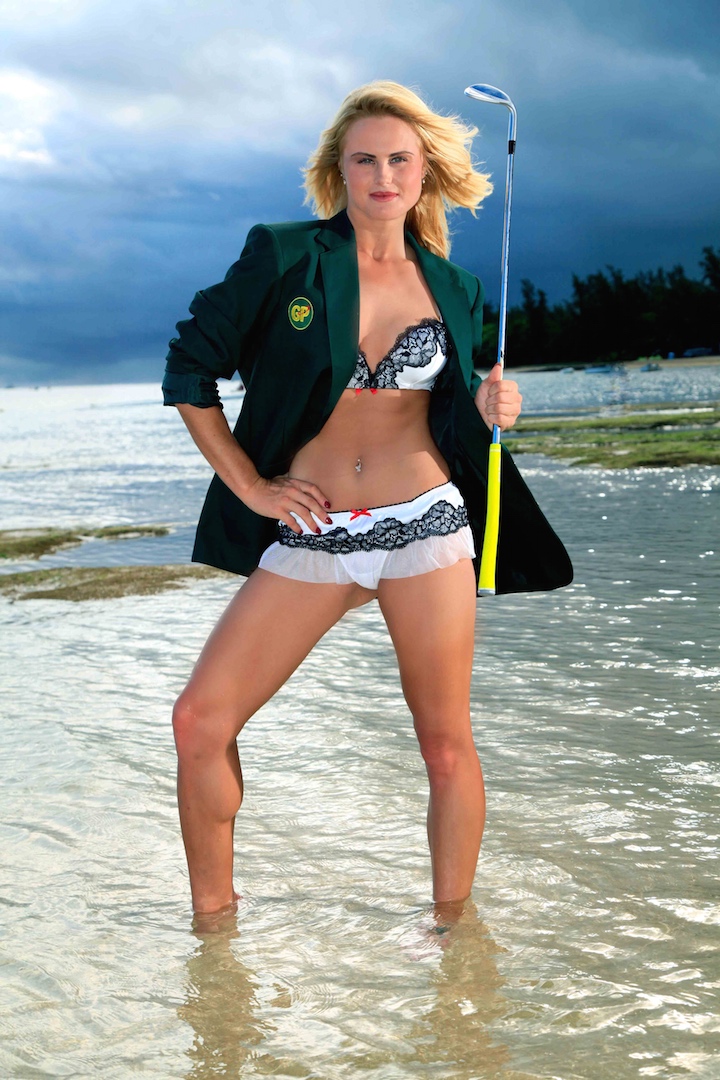 GolfPunk on Celebrity Juice
Well, sort of. Karis Kennedy's pics she took of Denise for GolfPunk – they were on Celebrity Juice. With no sign  of a credit ort anything for us. Not that we're... sniff... upset or anything.