Swingin Sirens
Jun 20th, 2018
Carly Booth: Swingin' Siren Exclusive Photoshoot
Carly Booth in Mauritius
Words: George Stead Photography: Elie Bernager Styling: GP & Carly Hair and Makeup: Heritage Resort
Kabooommmm!!!!
Here it is, the Carly Booth beach shoot + Biscuit Tin interview.
Shot on location at fabulous Heritage Golf & Spa Resort, Mauritius.
Visit the Heritage Golf & Spa, Mauritius website here: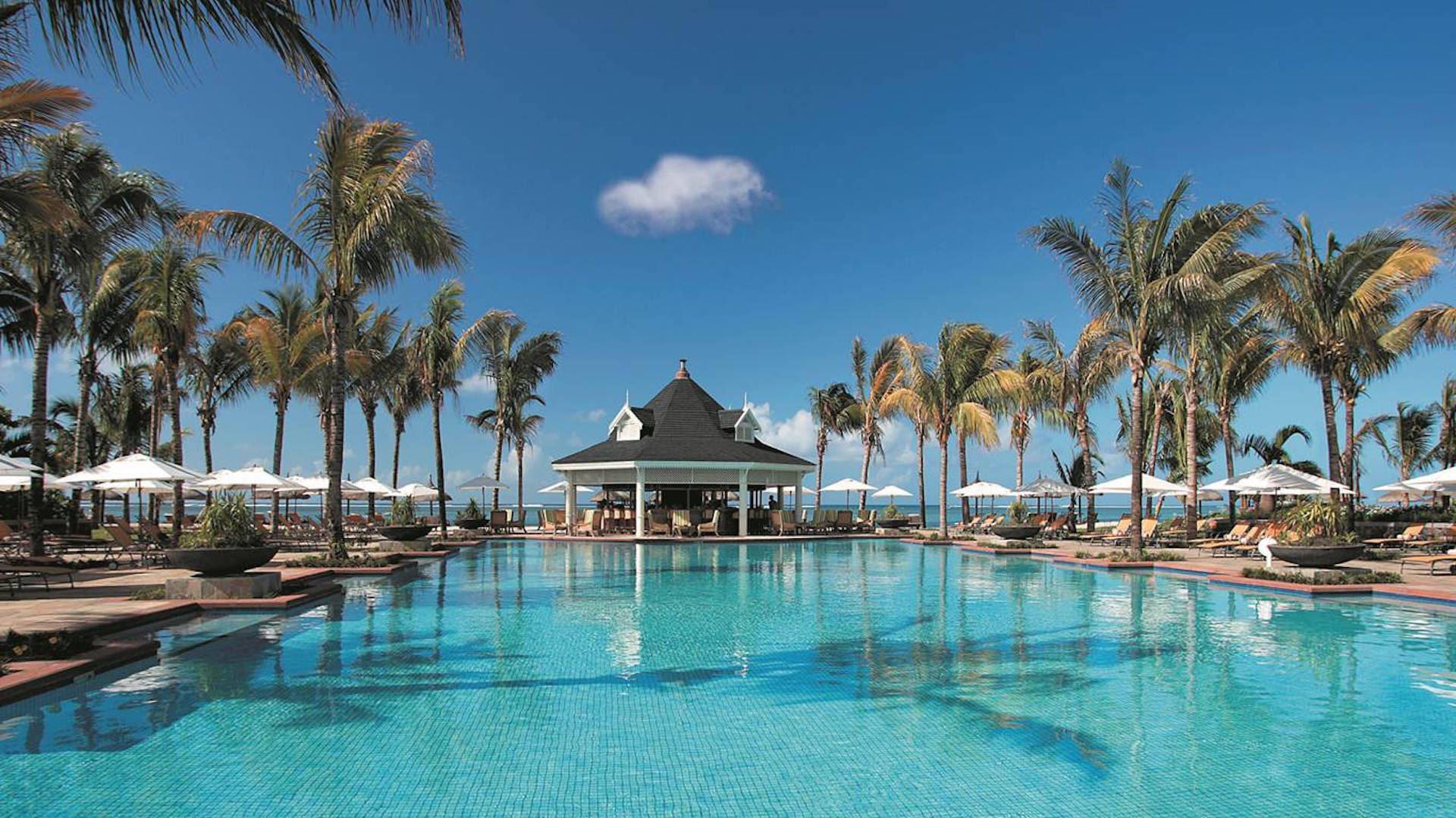 Check out the video here...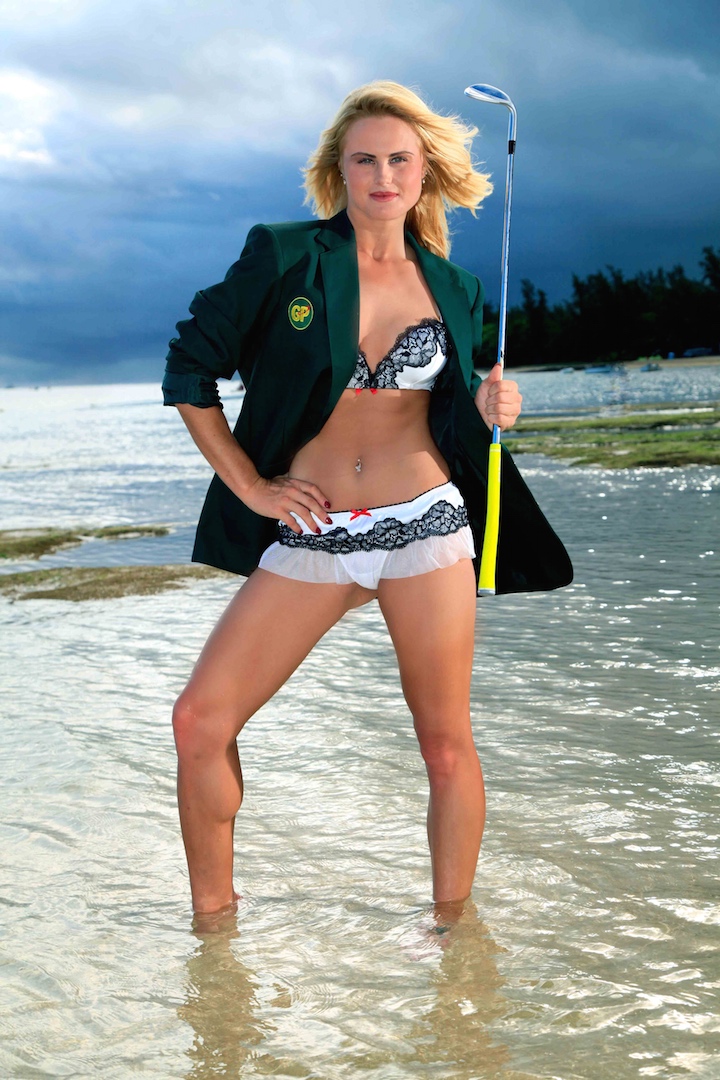 Carly Booth biog:
- Played Junior Ryder Cup 2006
- Rated No. 1 junior in Europe after winning the European Junior Masters in 2007
- Lifted the Scottish Under-18 and Under-21 titles 2007
- Played Junior Ryder Cup again 2008
- Became the youngest player, aged 15, to represent Great Britain & Ireland in the 76-year history of the Curtis Cup at St Andrews in 2008
- Finished 14th at LET Final Stage Qualifying School for 2010
- Won first professional event on the LET, the Aberdeen Asset Management Ladies Scottish Open in 2012
- Won the Deutche Bank Swiss Ladies Open 2012
- Currently 39th on the Ladies European Tour
- Became GolfPunk Golf Nurse 2015
- Can do lots of impressive gymnastics stuff if you ask her nicely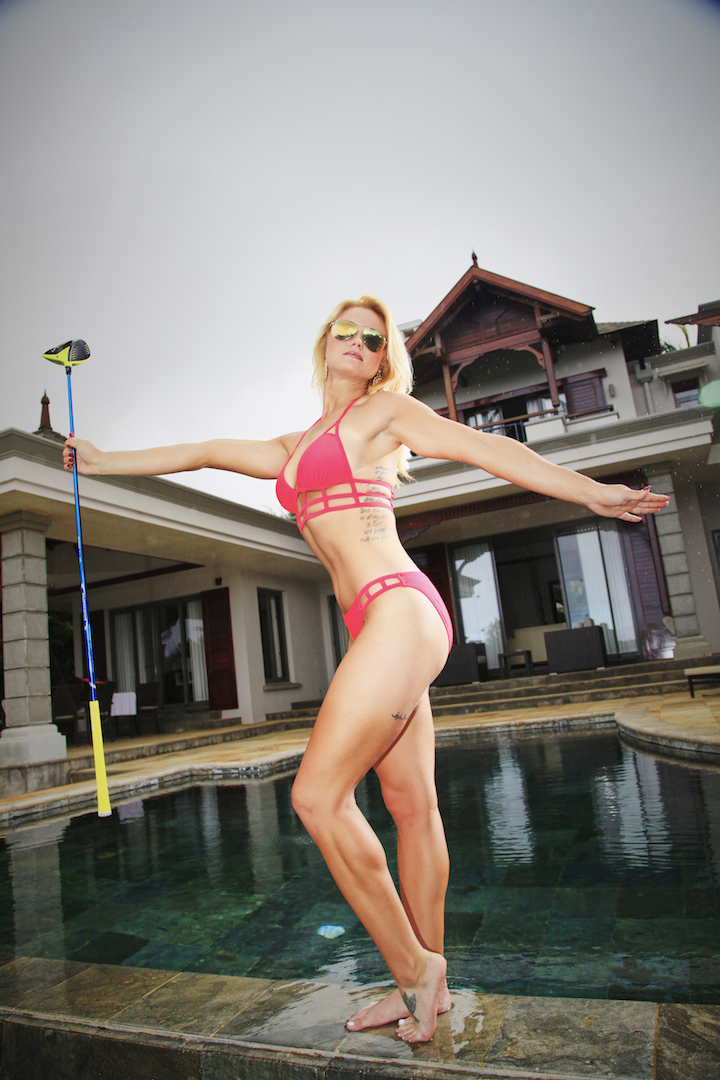 THE BISCUIT TIN 
GP: What is the largest animal you could throw over a soccer crossbar?
Carly: Mayyyybe ermmm West Island Terrier, I'm quite strong.
Did they really land on the moon?
Yeah, they definitely landed on the moon.
Did you get into trouble at school?
I loved school until I was 12. I went to private school and was a very good girl, good as gold, some would say a teacher's pet. That's when I was there though, which wasn't much, I was always away playing. I definitely got worse and lost interest as I grew up though.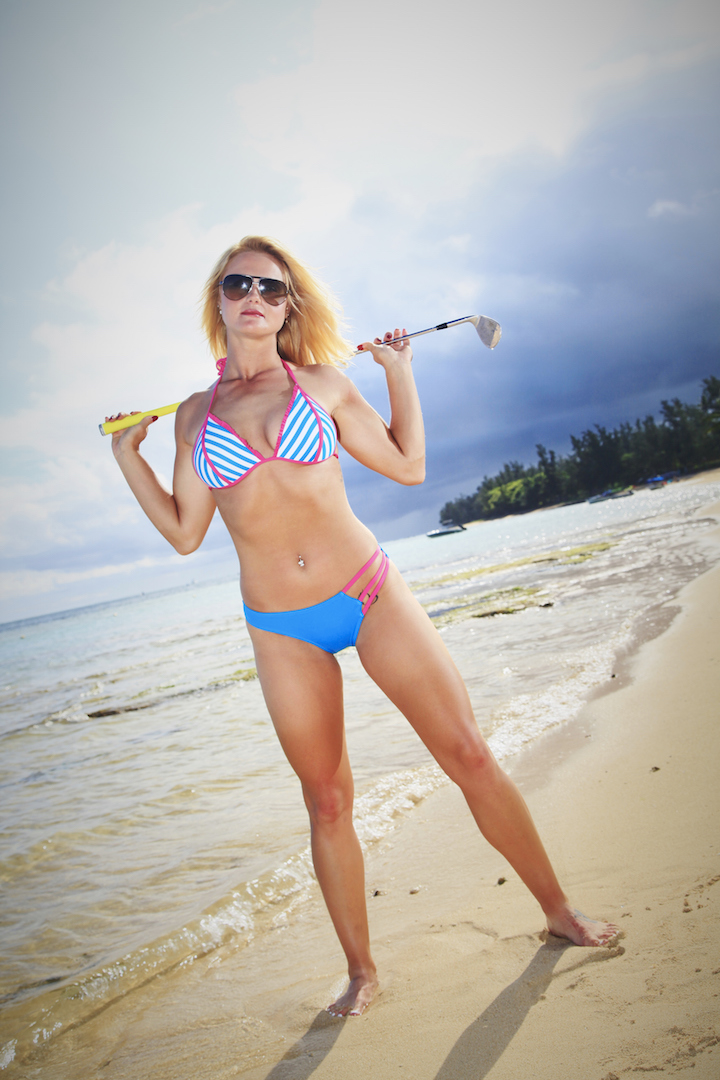 If you had a time machine, would you go back or forwards? And why?
Forwards! You always have to be looking ahead. I have already seen my past I want to see the future!
If you were on a desert island and could only take three things with you, what would they be?
My phone, my 8 iron, and ermmm a very hot man (laughs).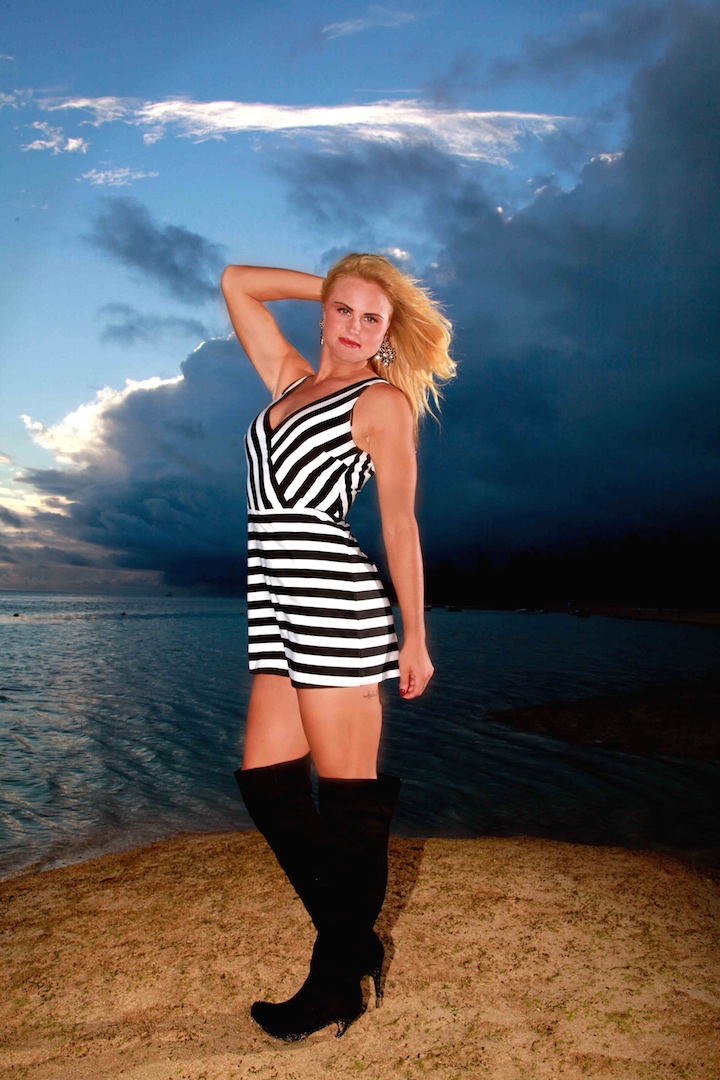 What was the last gift you bought for someone?
I have just bought my friend Rachel a new snapback! I have just ordered it she will love it. I sometimes wear them on the golf course, along with flat-caps. But I much prefer the classic visor. Snap-backs are more for off the course.
Who would play you in a movie?
Some sort of fighter girl, one of the girls who knocks guys out, all the time. The Scarlett Johansson type.  
Could you kill for your own dinner?
Hmmmm, that's a strange one. If I had too, yeah. If it was only option. But restaurants are much more convenient…
If a child refuses to sleep during nap-time, is he guilty of resisting a rest?
Haaaahaa work on your jokes….
Where were you the first time you had a snog?
For me to know, and for you not to find out.
What's your favourite cartoon + favourite cartoon character in that cartoon?
When I was a kid I used to love the Rugrats. Tommy was the best.
When did you realize you were destined for greatness?
When I was eight years old – I held the world record for being the youngest player to have a handicap of 20. Youngest ever 8 year old to have 20 handicap.
I joined an under-10 Scottish gymnastic squad. Also, a Russian wrestler coach said he could make me into a world champion when I was 8, but I stuck to golf!
What was your first car?
Audi sponsored me when I was 17 – it was an Audi A3 in white. Now I have a Vauxhall Mokka which I love, its black. 'Black on black'.
Cats or dogs?
Dogs all day long.
Who is the biggest gossiper on tour?
I don't want to mention any names… But, hey we all have our moments.
Who is the funniest person you have ever met?
It would have to be my older brother Paul, he always has great chat and always makes me laugh – he's one of a kind.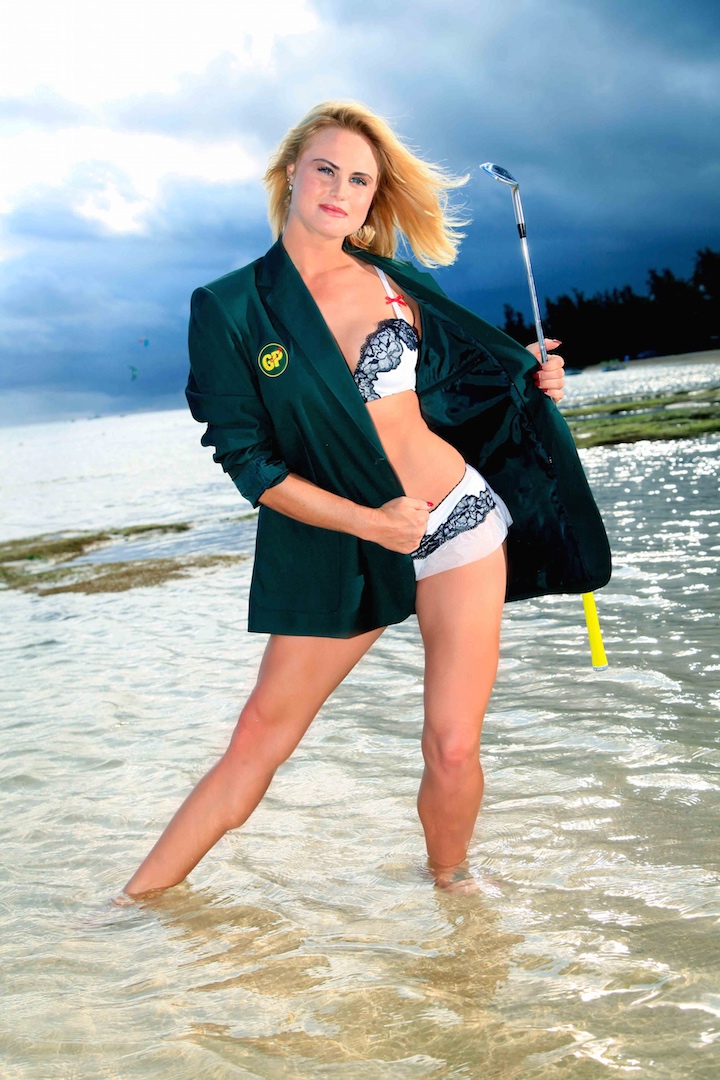 What makes you cry?
Ermmmmm….. really sad movies always get me – especially  Always Remember.
You are President of the World for a day. What one thing would you change?
It's a good question – but politics isn't really my thing, I don't follow it enough to criticise. All I know is, NO MORE WARS. 
What's the worst job you've ever had?
(laughs) If I'm honest I have never worked a day in my life…. A day working for me is if I am home alone and I have to deal with spiders alone! That's when I would cry too actually – I hate spiders!!!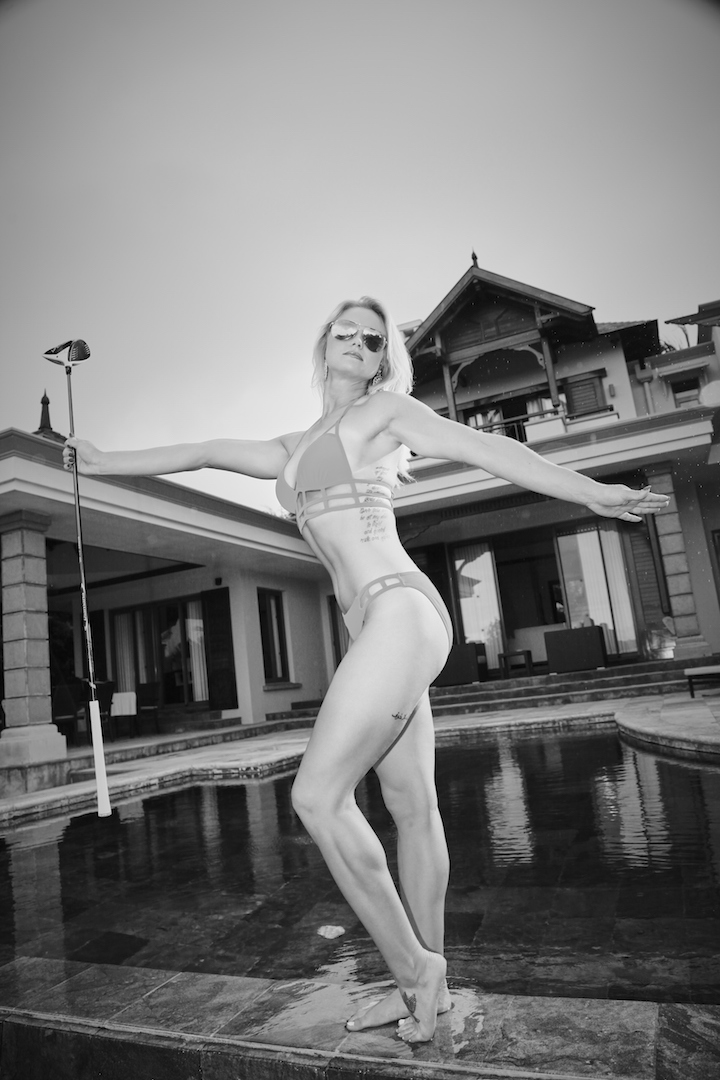 Can you lend me a fiver?
Errmmmm yeah but I want 20% interest back please…
How much cash have you got on you?
I'm sat in my car now… I think have about 30 quid, not much because I have just spent it all on nails and stuff like that.