Fashion
Sep 14th, 2020
Manors Golf swapping stuffy for stylish
British newcomers launch their latest collection
Words: GolfPunk
There have been a few new clothing lines coming out from the big brands of late and they are all for lack of a better word relatively 'safe'. So when the latest collection from Manors Golf crossed our desk we rather sat up.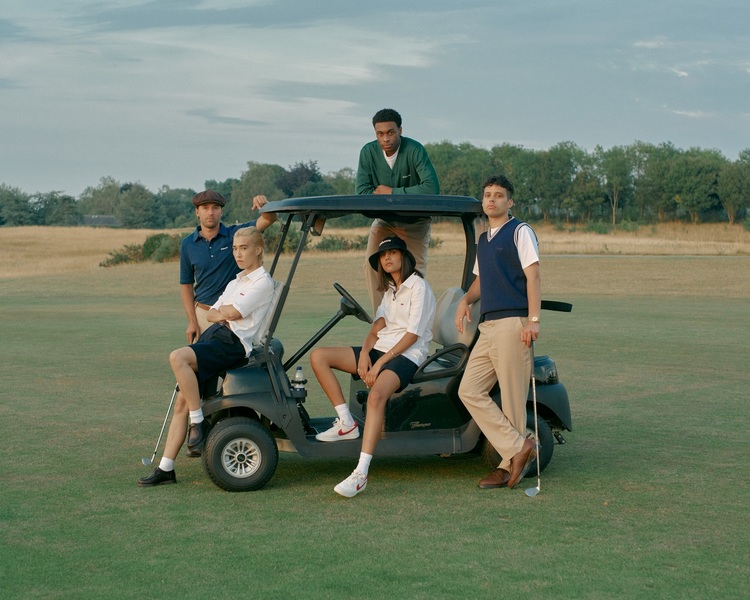 Manors has been around for about a year but had not made our radar. We got on the blower to Jojo at Manors and asked for an interview. We wanted to know all about this johnny-come-lately British brand with its retro feel which strangely seems very fresh.
We don't know much about Manors so could you tell us a bit about you?
Manors is a brand on a mission to change the perception of the game we love - Golf. For too long now, the big brands have focused heavily on the technical side of the game. It's now all about hitting bombs down the driveway...hard. This is great for a pro but what about the 99% of golfers who are just doing their best to break 90? This technical clothing is not going to be the difference between us hitting 89 and 79 - but when worn, it instantly carries the label of "Golf". You wouldn't head to the pub after.  For us, it's about feeling comfortable on and off the course. All our clothing is designed to cater for the modern golfer's swing, but its also just as appropriate for a London pub as it is for the 18th fairway.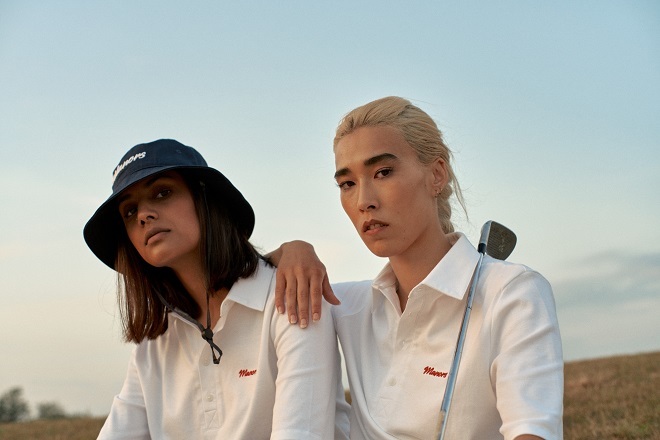 All your clothing is British made is that correct and was that a conscious decision?
That's correct. When we started the business, we were acutely aware of how big an impact the clothing and manufacturing industry has on the environment. Thus, the team agreed we would do as much as possible to maintain a sustainable supply chain. Part of this means reducing the air miles on our garments and thus manufacturing in England was key. We produce all our knitwear in Leicester and the rest of our garments in East London. It's tough for a startup to find manufactures who will work with smaller quantities but we were lucky enough to get them to buy into your vision and have a tremendous relationship with both.
So sustainability is clearly something Manors takes seriously?
It is a key tenet for our brand. All our packaging is decomposable and we also give all our customers the option to carbon offset their delivery by making a small additional donation at checkout. This extra fee then goes to an organisation called "Carbon Footprint", who use the funds to plant trees or invest in green technology.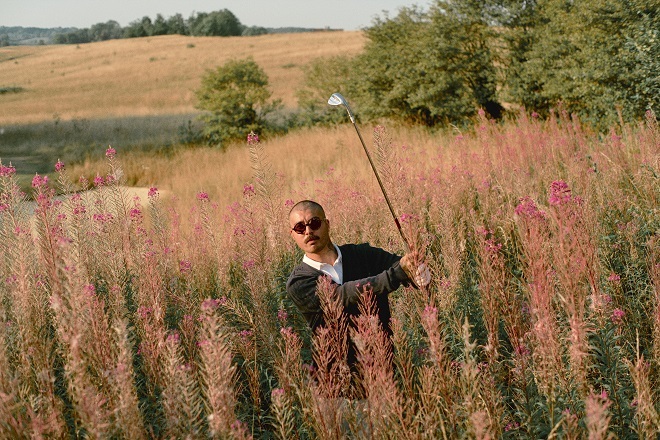 What was the inspiration behind the latest collection?
The glory days of golf. Think Arnold Palmer, Gary Player and the Golden Bear, Jack Nicklaus. This was a madmen esq era of cigar smoking, handsome golfers who wore cardigans and perfectly pressed suit slacks. It was a gentleman's game and we are all about that esthetic and ethos. Be competitive yes, but do it in style and with manners, of course.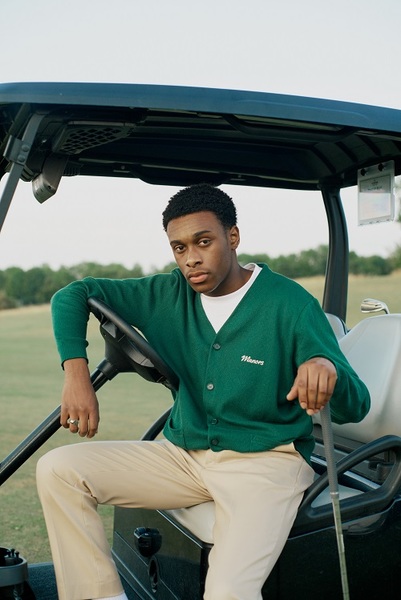 Who do you view as your target market?
A lot of our customers are under 35.  We just want to offer up those lifestyle golfers an opportunity to buy into a brand that genuinely offers them an option for on and off the course wear. That's most likely going to be within a younger age group but it's not exclusively under 35s. We strike a real chord with the older generation too. I guess it's nostalgic.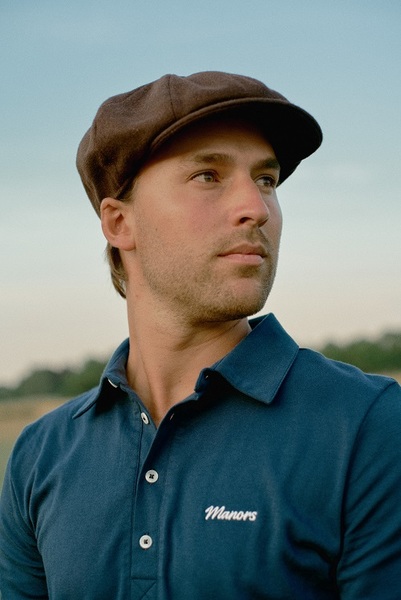 Who do you see as your main competitors?
In the UK I think the market is very stale and challenger brands are about but it's difficult to cut through the noise. I don't think there is anyone in our domestic market who is quiet on the same page as us. You have to look at the West Coast of America where some brilliant brands are really pushing the boundaries. The market is far more progressive out there and we hope to help the UK relax a little more too.
What are your ambitions for the brand? 
I think we have done well at building a genuine follower base already but we are keen to develop this community element "in real life". COVID puts a spanner in the works of meetups, but soon we want to be able to host our own events. Outside of this; we are excited to diversify our sales channels away from solely direct to consumer. We are signing up more wholesale accounts and getting the product out in front of more golfers - that's key.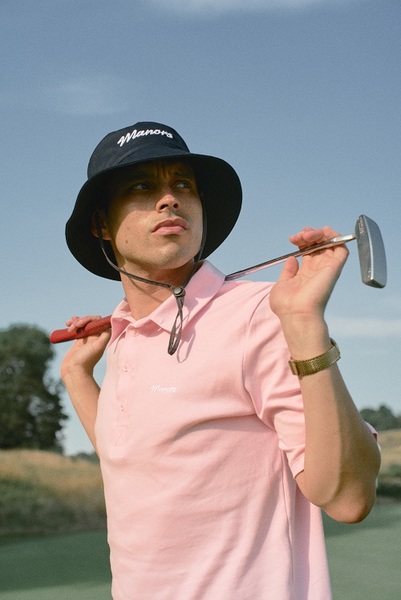 How has the COVID-19 pandemic impacted on your business?
The main issue has been in manufacturing. With our factory being based in Leicester, their extended local lockdown meant delays in the launch of our collection. However, it's been very manageable and we are fortunate that we have not got overheads like a shopfront to manage. Post lockdown, golf was one of the first sports to return and I think it re-ignited a spark in a lot of casual players who have now got back out onto the course. I'd love to see the real figures as I'd predict a big jump in players this year; which is clearly very positive for all of us in golf!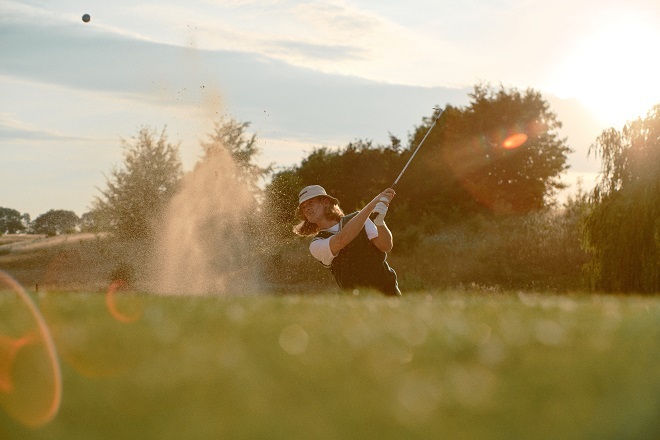 Are there any golfers you think dress well in your eyes?
Tough to say as most major golfers are contracted into wearing whatever their brand is trying to sell that week. Tommy Fleetwood is someone we always gravitate towards; his look breaks the usual stereotype of what people expect golfers to look like.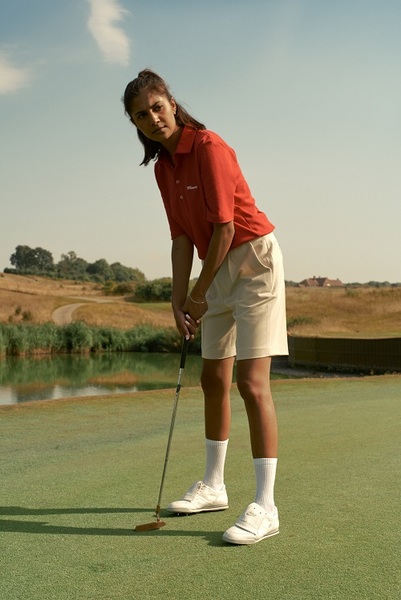 Are there any fashion no-nos for you on the golf course?
Manors is never going to be a brand who believes that golf clothing has a rule book. We think it,s about wearing something you feel comfortable in. You do you.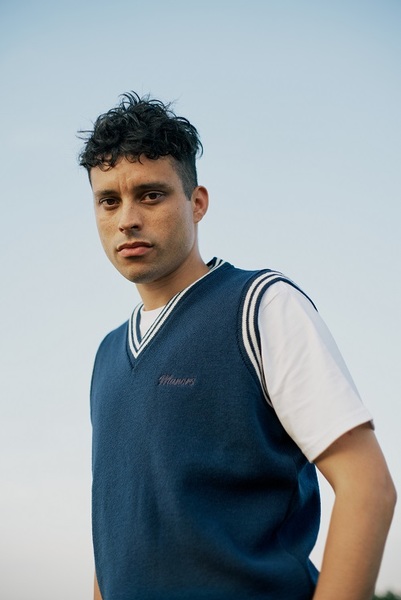 You can check out the whole range from Manors Golf at
www.manorsgolf.com
---
And another thing...