Swingin Sirens
Oct 18th, 2017
Anna Rawson: Swingin' Siren
The Original Swingin' Siren
Words: Ben Marshall Photography: Bo Bridges Styling: Taylor Massey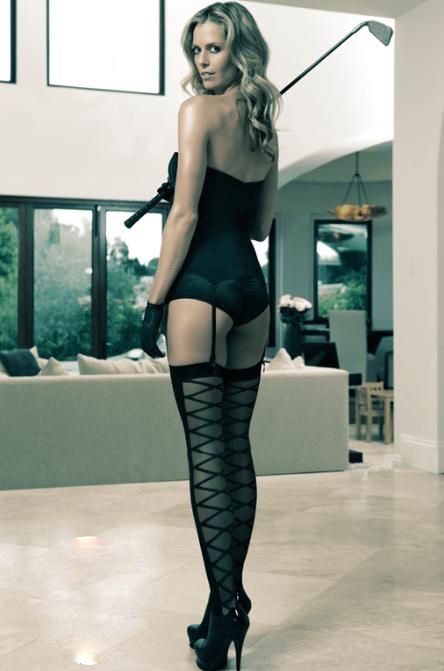 I've met ambitious people and charming people. I've met people who are extremely bright and people who are extremely beautiful. I've met the disarmingly honest and the mysteriously enigmatic. Until today I had not come across anyone who combined all of these qualities.
Anna Rawson, witty, driven, stunning, daring and prone to bouts of acute self-analysis is the perfect picture of platinum ambition - as far removed from the dusty old men who patrol the oak-panelled halls of those snooty establishments as Formula 1 is from the London to Brighton Veteran Car run.
Just turned 30, Anna was born in Australia, Adelaide, but studied in Southern California. From her early teens she has (in no particular order) modelled, acted, presented and golfed (fanatically) turning professional in 2004. She now lives in Los Angeles and her Australian accent has a slight LA twang. The first thing to strike me about Anna is her honesty.
Most celebrities tend to be guarded in their answers. Anna just answers the questions – always frankly and thoughtfully and occasionally with self-deprecating humour. She used to host a show called "You're So Money", which was screened on the Back9 Network. "In my pilot episode I got to interview Clint Eastwood. Which was amazing! He still has it at 81."
https://www.instagram.com/p/BXOEJWlHgia/?hl=en&taken-by=annarawson
The show allowed her to explore her two greatest interests, golf and the reasons behind successful peoples success. "I talked to business people, sports personalities and I wrote about it for Back9's website." I get the feeling that the successful fascinate her because she is in some profound way still trying to make sense of her own seemingly charmed life.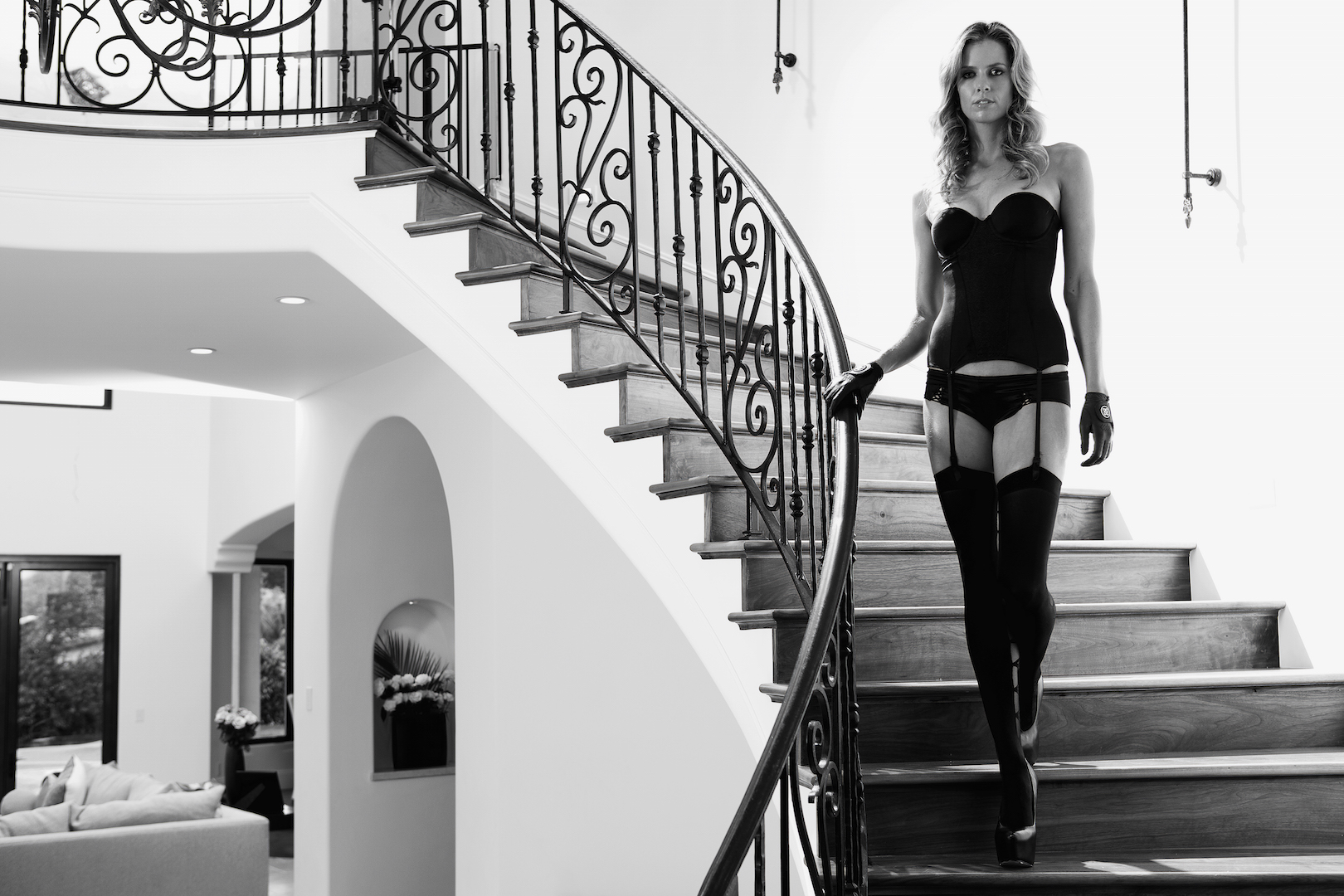 You're Australian but you went to the University of Southern California. What did you study?
"Communications. It was a big move I guess, but a lot of my friends were getting scholarships to go play in America. One of my best friends, he was two years older than me, he went to Houston University and that really inspired me. America seemed right.
"I had been obsessed with the place from very early on. Certainly I was obsessed with American TV shows, you know Beverly Hills 90210. I had read "The Babysitters Club". I believed in the American dream long before I had experienced it first hand. To me the people were very ambitious very, driven, very optimistic."
Related to this article:
Top 50 GolfPunks Of All Time: No 41 – Anna Rawson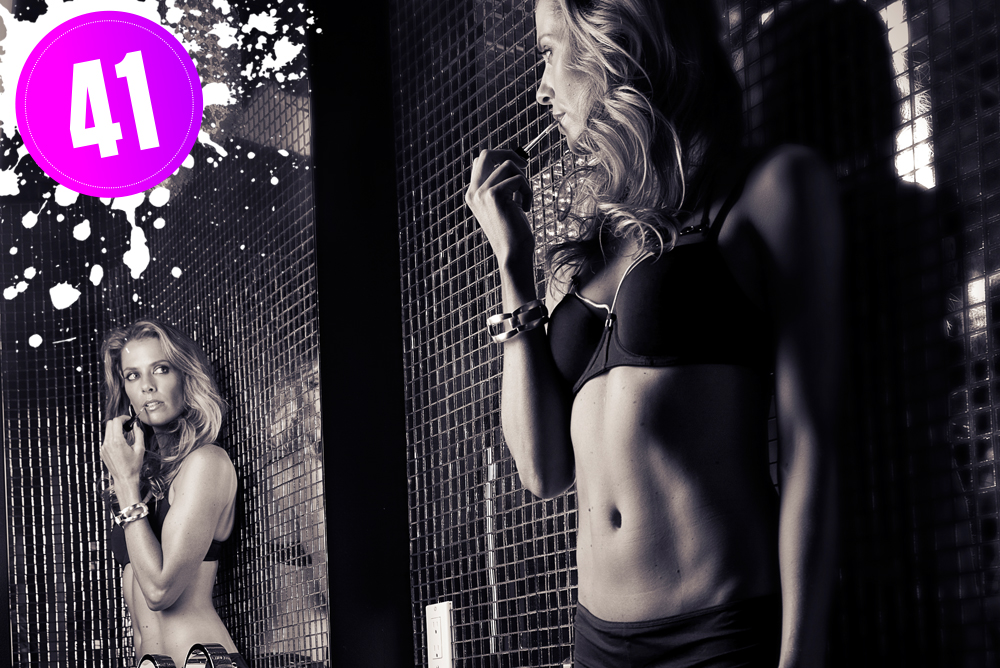 I would've assume that the same would be true of Australia, given that like America it is a new country . . .
"That's probably true of Australia in general. But it certainly wasn't true of where I grew up. I really didn't feel that my peers in high school were the same as me. Where I went to high school it was cool to get bad grades, it was cool to flunk out, it was cool to be a dead beat, to be a loser.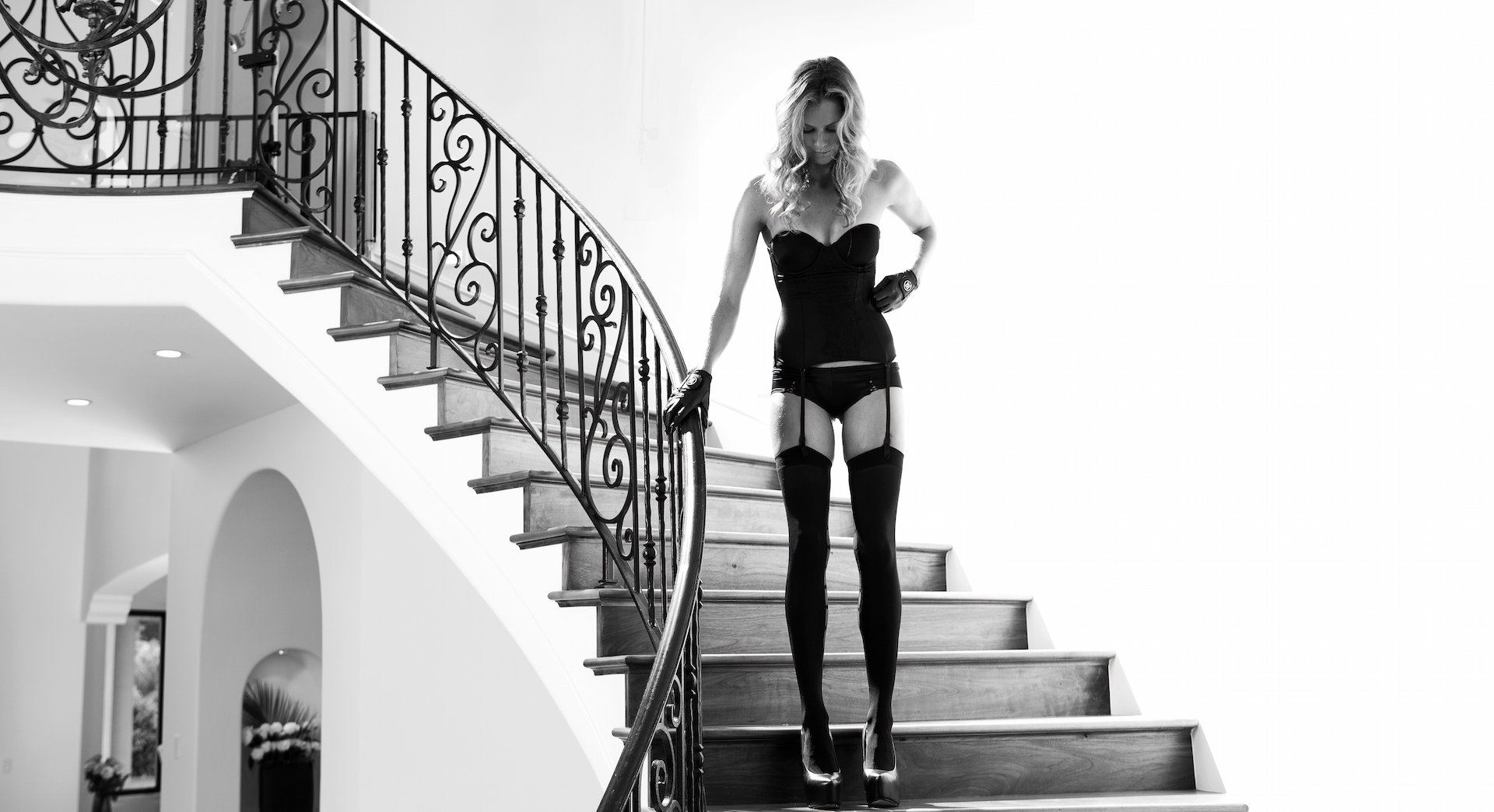 So it was a stoner's high school?
"Yeah, definitely. I mean you said that laughing but it was no joke, 'cos that is exactly what it was. A stoner's high school. And I was the complete opposite. I was a straight A student, I was top of all my classes, I was the school's number 1 athlete . . ."
And you were beautiful too. People must've hated your guts?
"Ha, ha, ha! Yes, I am pretty sure everyone hated me. To make me even more annoying and unpopular I dated all the good-looking guys. Seriously though, for some reason I still can't fathom, I knew I was on the right path, that I was doing the right things for my future. Even from a fairly young age, I didn't get why people didn't want to succeed."
https://www.instagram.com/p/BXHFNT5n-v5/?hl=en&taken-by=annarawson
It's often much easier to go along with your peers than to listen to a more sensible inner voice. What do you attribute that drive and ambition to? Your parents?
"Erm, I'm not entirely sure. My mother committed suicide when I was 5-years-old so I grew up with no mother. My dad had this truly awful girlfriend who was...Just the worst sort of person you could possibly imagine. She was horrifically erratic.
"Constant mood swings, completely inconsistent in her demands. One morning you'd wake up and she'd be screaming and crying. The next morning she'd be the sweetest, nicest person on the planet."
https://www.instagram.com/p/BWihtZuHNAC/?hl=en&taken-by=annarawson
Christ, I think I might have dated her. She sounds bipolar . . .
"Ha, ha. Yeah, I think that's the kindest and most reasonable explanation. She was totally bipolar, undiagnosed bipolar, which is pretty scary. It put me on my guard, and I decided to do all the right things. If I get straight A's, if I excel in athletics and sport, if I avoid the stoners and the wasters then she won't scream at me or beat me, it will force her to love me.
"At the very least if I do all the right things she will leave me alone. Alongside that my grandfather was an extremely inspiring man. Because my mother had passed away he spent a lot of time with my brother and I. He stressed the importance of ambition and success.
"He said 'You're the star of the family. You have all these amazing gifts. Do not squander them'.  So I think it was a combination of things, which made me say, 'Okay, I am NOT gonna screw up here.' So when other kids were getting ready to party I was getting ready for bed."
https://www.instagram.com/p/BWte14Wnnx9/?hl=en&taken-by=annarawson
Where does all this ambition come from?
"I think ambitious people are motivated not just by a desire to succeed but by a fear, a terror really, of failure. Did you see that James Toback documentary about Mike Tyson? The thing that comes across most in that, more even than Tyson's desire to be the best, is his total fear of failure.
"It's an amazing film because failure to him means going backwards and that is scarier to this big, big man than anything else in the world." 
In addition to your studies and golf you were also modelling by the age of 16, which is an industry that despite or maybe because of its glamorous reputation, attracts an awful lot of reptiles. How did you find it?
"To be honest I was never in it long enough to see the really creepy side. It wasn't a very serious career. I was always really tall and really lanky so people were always asking me if I was a model, so eventually I thought I would take it up. There was this modelling competition in one the teen magazine and I won it.
"I remember seeing the drugs and stuff, but I was too young and too focussed to get involved. I was just happy to be making money. My friends were making $5.00 an hour and I was making $100.00. It was great. My dad wasn't keen though. When someone suggested I get into acting I told my dad and he said, 'Oh my God, get on a plane back home right NOW.' He reiterated the point that I played golf, that I was really good at it and that I was going to go places with that."
https://www.instagram.com/p/BVAQ1dDHQnh/?hl=en&taken-by=annarawson
How useful have your good looks been?
"Ha ha ha ha. Oh my God. They have been a total advantage. Even when I wasn't aware of my looks they worked as an advantage. A friend and I, who looks quite similar to me, backpacked around Europe and we were always getting given stuff, and being taken places and we genuinely couldn't work out why everyone was being so nice. It boiled down to how we looked. It's ridiculous to say looks don't provide an advantage in life."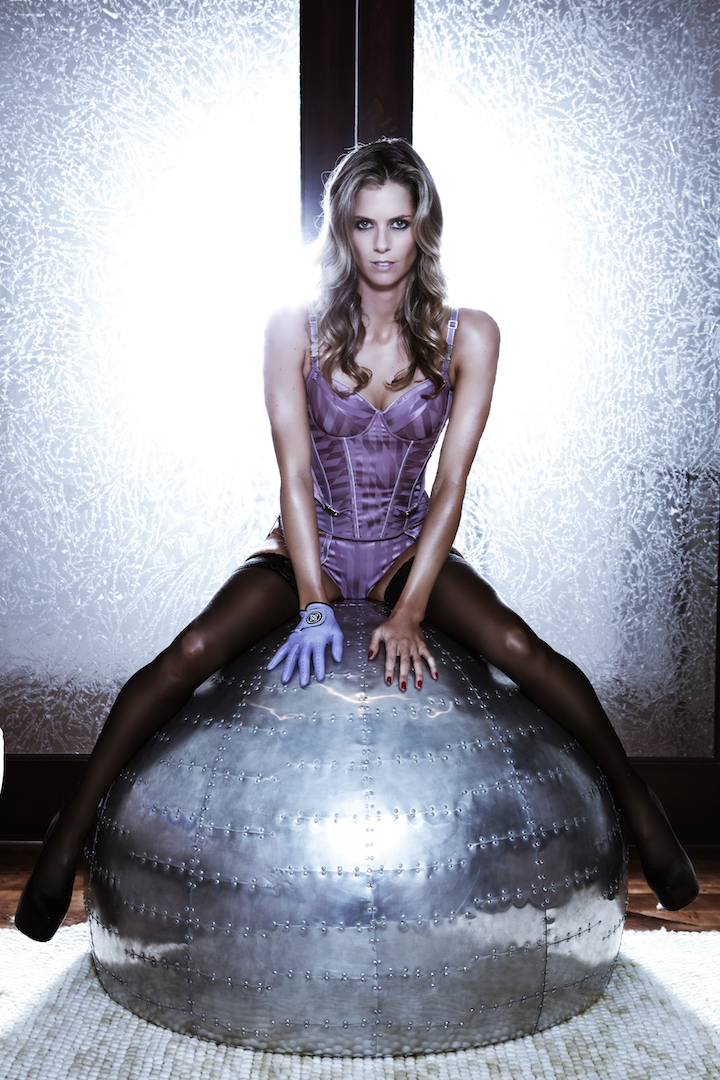 How much has the golf changed since you came into it?
"It has totally changed. When I first started it was soooooo conservative and bossy. You can't do this, you can't do that, and you can't do the other. My first golf agents told me 'You can't do "Maxim", you do  "Vogue", you do "Elle".' I was getting all these offers out of school to do all these racy magazines but on the advice of others I turned everything down.
"I was told I needed Callaway and that Callaway and others wouldn't sponsor me if I did certain magazines. Now everyone does "Maxim". In fact nowadays if you do "Maxim" you are probably more likely to get Callaway."
https://www.instagram.com/p/BUxrkghgErE/?hl=en&taken-by=annarawson
With the Golf Punk photo shoot you really took it to the edge, can I ask why?
"I think when I do anything I want to be the best at it. Bo [our photographer] had a lot of ideas and I thought, 'Oh my God, this is really edgy.' But I reckoned it could be a lot of fun. Sooo much fun. Now that I am not playing on the tour regularly I can do this stuff.
"And where golf is right now it's no longer unacceptable. It's fun to do something really edgy. I love to shock people. I have been successful, and I can do what I want. I have done so well that I feel like I can do something like this now."
There's a lot of focus on vibrant young golfers like yourself. Do you think that the likes of you, Rory McIlroy, Brooks Koepka, Lexi Thompson, Thomas Pieters and Rickie Fowler belong to that new, post-Tiger generation?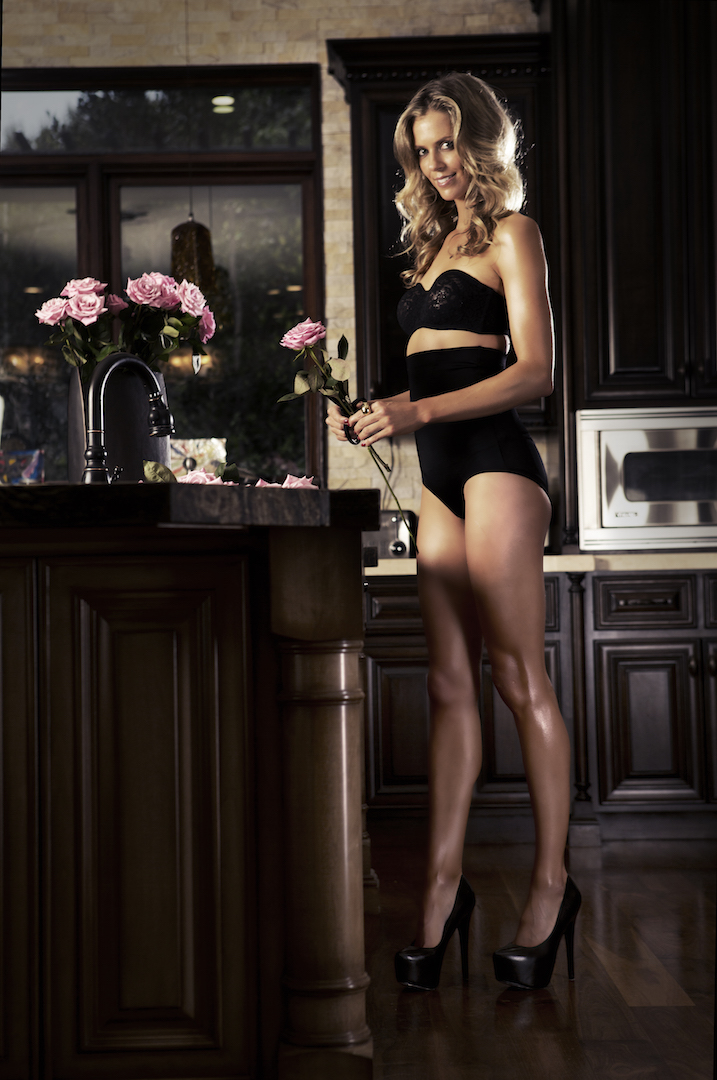 "Belong to it? I practically invented it. I think I started that whole thing. If I'd come into the game now, with the attitude I had back then I probably could've had a 20-year professional career in front of me. I was slightly ahead of my time. Annoyingly. I was met with sooo much resistance.
"We came up with ideas for TV shows, reality shows, sexy campaigns. We'd approach different golf companies and say 'Sponsor me and we'll do a sexy photo shoot. And you'll sell more golf clubs than Phil Mickelson does in a year.' They just didn't get it. Now they are all doing it."
https://www.instagram.com/p/BUdF6H8AumC/?hl=en&taken-by=annarawson
You're still very young. Given all you have achieved what's your next move going to be?
"I want to go back to school and study for my MBA. And then I am hope to be a very successful businesswoman."
Hard to believe she could be anything else.
Related: