Special Report
Sep 1st, 2016
Are the rules of golf about to be made simpler?
Spieth, DJ and Kevin Kisner are all over this
Words: Tim Southwell Photography: Getty Images
"The game is too slow, too hard and there's too many rules. I wouldn't know where to begin with how many rules there should be. I would think as minimal as possible. And we don't need all these dashes and a's and b's and c's. It's too confusing." Kevin Kisner.
Well, Kis, remember the name Thomas Pagel. He may be about to make your golfing life a lot more fathomable. Pagel and a select group of his USGA peers and world golf instigators are embarking on 'mission impossible': Making the myriad of complex and sometimes downright nonsensical rules of golf simpler.
Pagel and his golf detective posse view the current Rules of Golf as a 'jigsaw puzzle'. If it is a jigsaw puzzle it's got a few pieces missing. A couple of corners for sure and probably that crucial bit right in the middle that makes sense of it all. 
We're all for the tradition of the game and playing by a set of rules (most self-imposed because us golfers are cool like that) but think about it, how many times have you been on a course and suddenly become confused as to what you should do if your ball ends up in a compromising position? Let common sense prevail?
Most likely not, somewhere in chapter 907, page 1156, paragraph five under sub section 17.7 there will be something in the jigsaw puzzle you hadn't reckoned with. And probably a two shot penalty or indeed disqualification.
Pagel's Posse convene several times a year and sessions can last at least eight hours. All they're trying to do is make the rules less complicated. Sounds simple.
"Everyone wants the game to be simple, but it's a complex game," Pagel, the USGA's senior director of rules, said in an interview at the Olympics. "You have a little white ball that can and will go anywhere, and the rules try to handle all those situations. There's always going to be a level of complexity. But how can we modernize the rules so they're easier to understand and easier to apply so golfers can play confidently that they at least understand the basics?"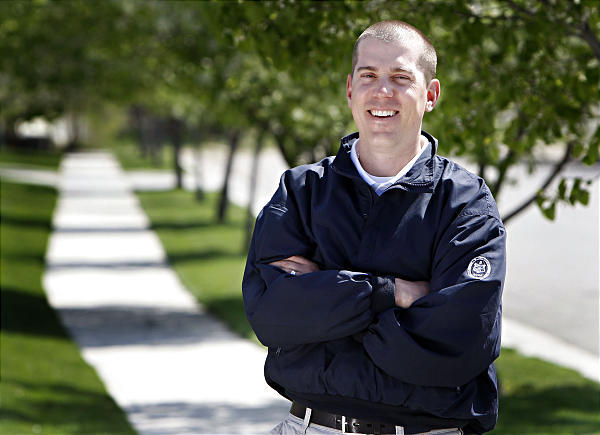 USGA executive director Mike Davis revealed that the group's initial findings could be released next year but cautioned that a new, modern set of rules is still years away. The development was welcomed by top players who have loads of experience and still can't confidently handle a rules issue without calling an official.
Jordan Spieth recently admitted "I never even opened it" when he was first handed The Rules Of Golf at a junior tournament.
Dustin Johnson was infamously caught foul of the rules in his bid to win the USPGA at Whistling traits after grounding his club in what was eventually deemed to be a bunker, though anyone watching agreed with Johnson that it appeared to be waste ground, a mix of sand and grass trampled on by spectators.
He also played the final seven holes in the U.S. Open at Oakmont without knowing if he would have to add one penalty stroke to his score. Would reading the book cover to cover have helped?
"The USGA sends you that rule book," said Johnson, "but I don't think it's ever made it out from the envelope to the trash can. There are  so many rules that don't make any sense. They could make it a lot simpler and a lot better."
"You can't change one piece because the tentacles ... it's going to break something else," Pagel said. "It's tough to handle something in isolation. So let's look at everything, step back and take the puzzle part and see where we can make improvements."
The first set of rules was published in 1744 by the Gentlemen Golfers of Edinburgh, but that was specific to one golf club. When golf started to take off, the rule book got fatter and fatter. In 1899 the R&A took over and produced a set of rules, which the USGA adopted. The R&A and USGA issued the first joint code of rules in 1952, and there were significant changes in 1984. Not to be overlooked is the "Decisions on the Rules of Golf," which amounts to a Q&A of over 1,200 specific incidents and decisions.
"I don't like the size of the book, but it's one of those deals where you try to address the questions that come up," Pagel said. "In the future, how can you provide guidance to committees so they can get to the correct answers without having 1,200 Q&As? And that's one of our objectives."
https://www.youtube.com/watch?v=cxMnDMgvbo8
The first draft will be made available to everyone, from recreational players to tour administrators to rules gurus. What will follow surely will be the largest comment period ever for the R&A and USGA. "This is a book that impacts millions of golfers," Pagel said. "They should have the opportunity to comment."
And then it will be back to work on the puzzle.
Pagel said five years into this project "we still haven't addressed everything."
"But we think we can do it more efficiently, perhaps change some outcomes, make them more reasonable and overall simplify the way the rules are written and look at how the rules are delivered," he said. "It's still going to look like golf, feel like golf, still have the challenge of golf. We're going to make it easier for golfers to play by the rules and feel comfortable playing by the rules.
"Golfers want to play by the rules," he said. "They just find it challenging at times for the book to allow them to do that."
And the very best of luck, Mr Pagel.
https://www.youtube.com/watch?v=m4aFgtd71d8
Related: