Ryder Cup 2018
Oct 3rd, 2018
Brooks Koepka heart broken after Ryder Cup fan blinded
When 'Fore!' just isn't enough
In Brooks Koepka's Dunhill Links press conference, he told media that he is "heartbroken" over the incident that led to a spectator losing the sight in her right eye.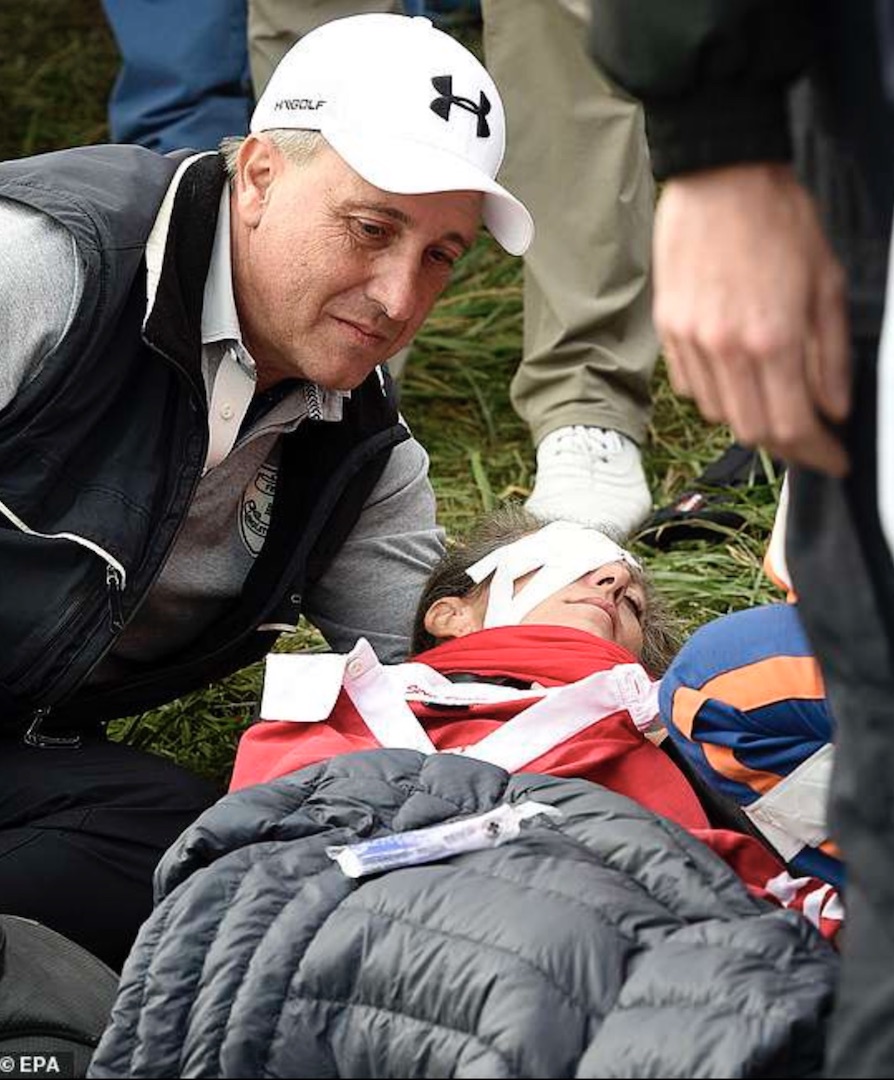 It was on Friday that Kopeka's tee shot on the par-four sixth hole pulled into the crowd, hitting Corine Remande, 49, and according to Remande 'exploding her eyeball'.
Koepka also took to Twitter to express his feelings "I was deeply hurt and saddened by the tragic accident. I have made contact with her family to offer my sincere and heartfelt sympathy."
He added: "I am heartbroken by the incident. My thoughts remain with Ms. Remande and her family, and I have asked to be kept informed on her condition."
The 28-year-old golfer, playing at his second Ryder Cup, went over to the Frenchwoman to check on her condition after the incident.
In an earlier interview with AFP, Mrs Remande said she downplayed the incident at the time so the golfer "would stay concentrated".
She added: "It happened so fast, I didn't feel any pain when I was hit.
"I didn't feel like the ball had struck my eye and then I felt the blood start to pour. The scan on Friday confirmed a fracture of the right eye-socket and an explosion of the eyeball."
Tournament organisers had apparently been in communication with her family, stating that that they would "continue to offer support for as long as necessary".
Related:
Brooks Koepka: "I did not have a fight with Dustin Johnson