Rio Olympics
Aug 14th, 2016
Twitter reactions to Justin Rose's victory
Everyone weighs in
Words: John Dean
https://twitter.com/JustinRose99/status/765023566886764544
The world of Twitter light up with praise for Justin Rose's Olympic gold victory, and Justin has changed his Twitter profile picture. Here's who said what, and possibly as importantly, who didn't say anything at all.
https://twitter.com/TigerWoods/status/764940148484308992
https://twitter.com/jacknicklaus/status/764946871940939776
https://twitter.com/DarrenClarke60/status/764913566793236480
https://twitter.com/SharkGregNorman/status/764907772580360192
https://twitter.com/Paul_Casey/status/764898648475914240
 One Direction's Nail Horan, who is a mate of Justin, also got in on the act.
https://twitter.com/NiallOfficial/status/764901739031998464
But there was not a dicky bird from Rory. And as for Adam Scott, it doesn't look as if he has Tweeted at all during the last year. Silence from Louis Oosthuizen as well, and Charl Schwartzel. Ditto from Dustan Johnston and Jason Day.
But Jordan Spieth did have this to say.
https://twitter.com/JordanSpieth/status/764915059365732353
So well done Jordan. That's good grace from one of the stay–behinders. 
Related:
Click here or on the image below for what was in Justin's winning Olympic bag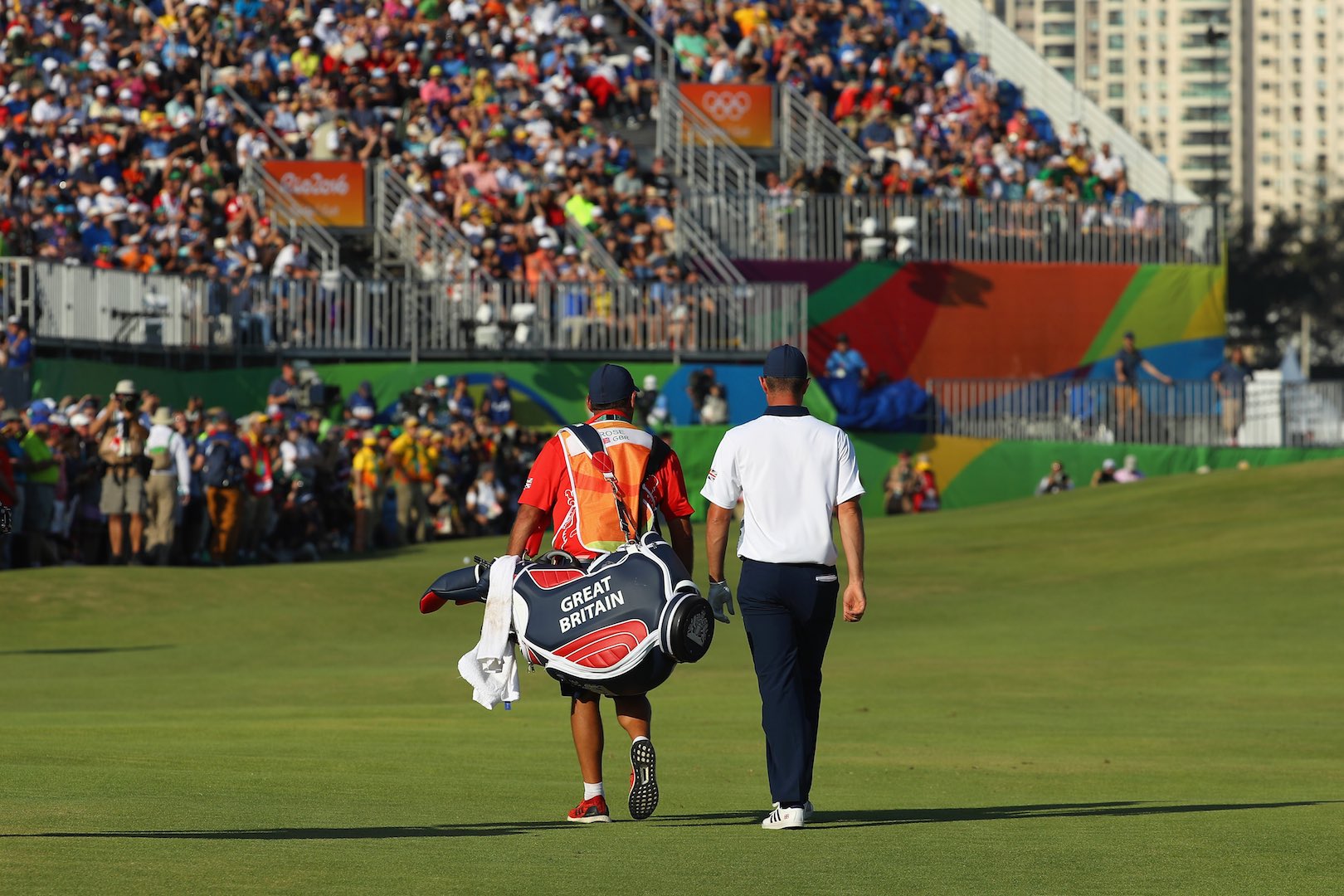 TAGS: Justin Rose, Olympic Golf, Rory McIlroy In Paris, Adam Scott, Louis Oosthuizen, Charl Schwartzel, Jordan Spieth, Rio Olympics, 2016