Players
Mar 3rd, 2017
TOP 50 GOLFPUNKS 50-46
Numbers 50-46
Words: Tim Southwell & Daniel Owen Photography: Getty Images + several stalwart GolfPunks
50) Bobby Jones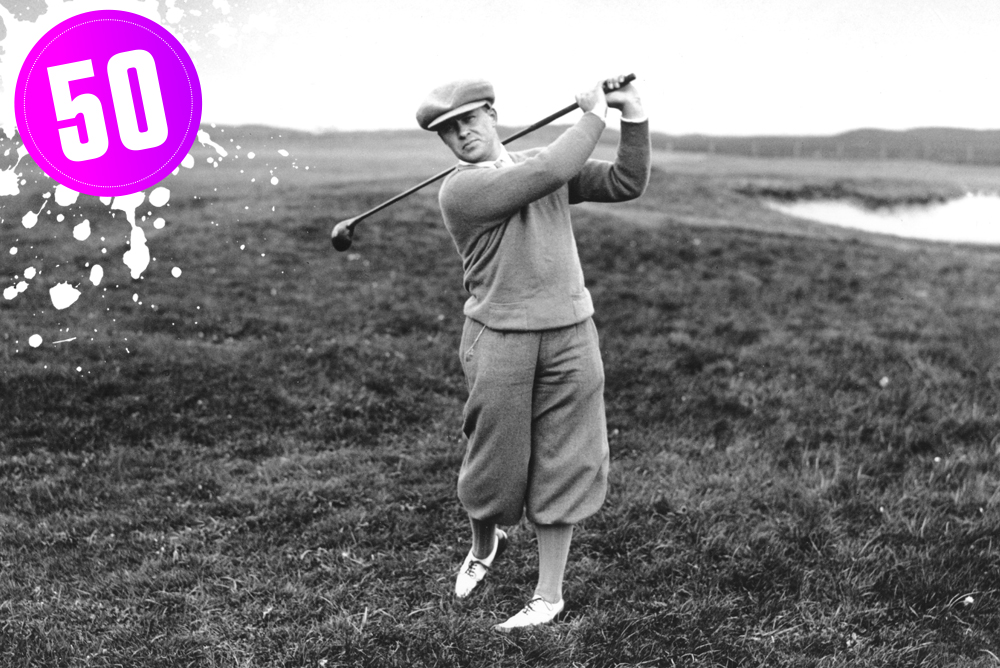 His road to invincibility and the 1930 Grand Slam was strewn with pain and shrouded in the red mist. Jones never ate solid food until he was five, but by six he was playing golf with sawn off clubs. As a teenage prodigy he displayed the Devil's own temper. He 'picked up' in the 1921 British Open at St Andrews – the golfing equivalent of Roberto Duran's 'No Mas' decision to quit against Sugar Ray Leonard – and finished like a 'yellow dog' (his own words) in the 1923 US Open, which he won in the play-off. He went on to dominate the game between 1923 and 1930, winning three Open Championships and four U.S. Opens (as an amateur he wasn't eligible to play in the USPGA) and The Masters didn't start until 1934.
When he received praise for calling a penalty shot on himself in the 1925 U.S. Open, a penalty that cost him an outright win (he lost in the play off) he replied: "You might as well praise me for not robbing banks".
Retired age 28. Never turned pro. Designed Augusta National. Survived D-Day. A superman among golfers.
49) Rodney Dangerfield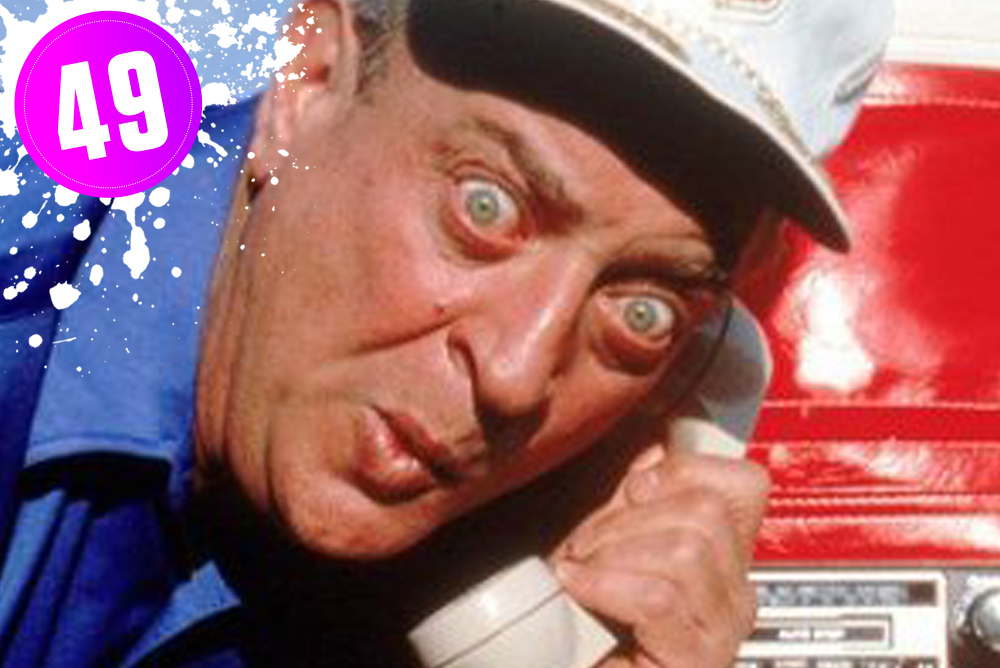 After years of struggling to make ends meet as a comedian, on Sunday March 6th, 1967, Rodney Dangerfield suddenly got a call from the Ed Sullivan Show which needed a last minute replacement act. He became the surprise hit of the show and was soon headlining Las Vegas using his trademark catchphrase: "I don't get no respect."
But it was his role as loud-mouthed, nouveau riche property developer Al Czervik in Caddyshack (1980) that we went crazy for Dangerfield. Initially, like Chevy Chase and Bill Murray's roles, Dangerfield was only given a minor role. However, when the directors realised how adept the three were at ad-lib, they were given major roles, much to the annoyance of their fellow cast members, apparently. Quite fitting really, as his character in Caddyshack was equally disruptive.
Anyway, here are some of his best one liners from Caddyshack.
48) Phil Mickelson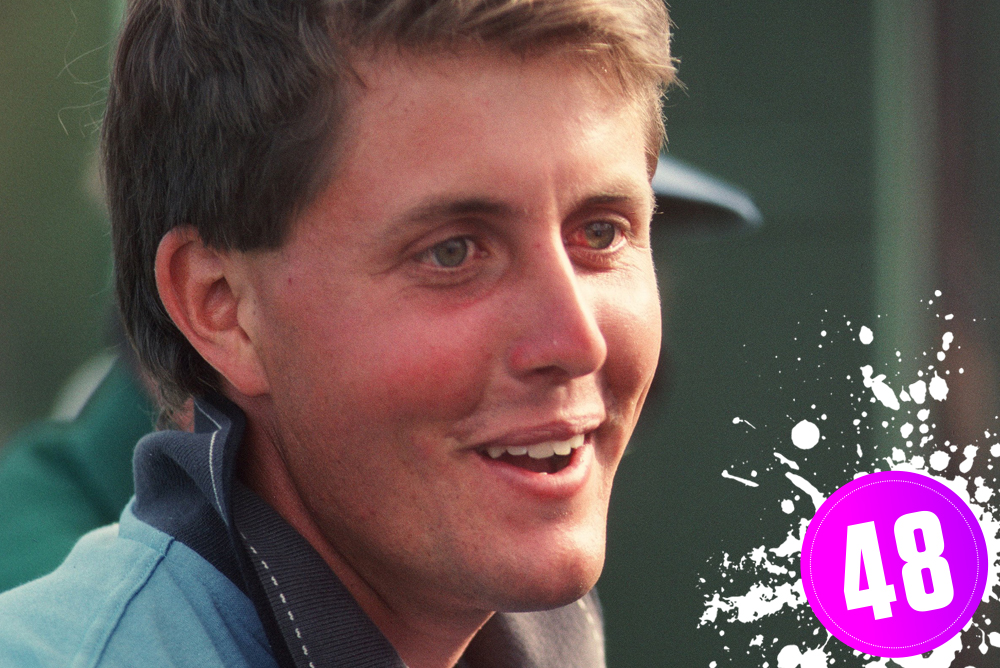 While the pundits might dribble on about there being 'no pictures on the scorecard', there are definitely pictures on our television screens, and golf is a game of aesthetics as well as maths. Phil Mickelson holds a golf club like Clint Eastwood holds a .45 Magnum and watching him on TV on a Sunday is often as tense an experience as watching the final stages of Dirty Harry. With his liquid silk swing and gung-ho decision-making it's as if he views golf less as a career and more as a piece of art. He smiles a lot too, which in our book is a very GolfPunk thing to do out on the golf course.
47) Maurice Flitcroft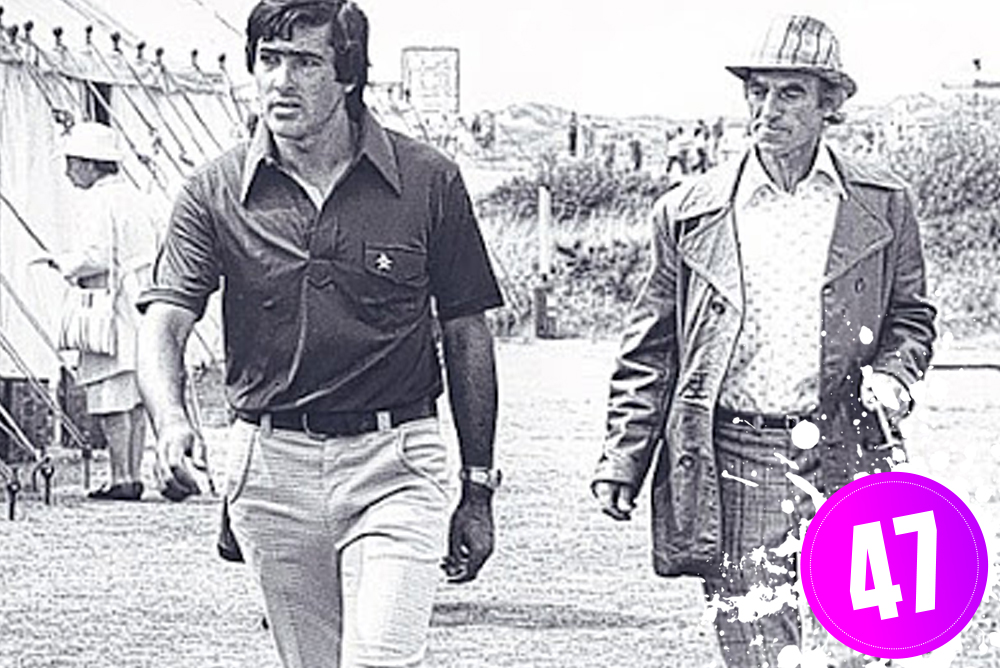 Gene Paceky. Gerald Hoppy. James Beau Jolley. Johnny Hopkins. Sloane Kettering. OK, so those last two names weren't assumed by Maurice Flitcroft in his many attempts to qualify for the Open Championship, but that didn't stop the chain-smoking dock worker from Barrow–in–Furness from blazing that stuff up everyday.
Maurice Flitcroft is the The Open Championship's most infamous would-be qualifier. Trouble was, he wasn't very good at golf. In 1976 Flitcroft finished with a 121. And we're not talking treble 20, treble 15, double 8, Phil Taylor style, but 121 blows around Formby. The half set of mail order clubs should have been a clue to someone, but once he was out on the course there was no system in place to remove him from the event. When questioned after his 121, Flitcroft casually stated: "I left some shots out on the course".
It was all the driver's fault, apparently: "I got the 3-iron out and played safe," said Maurice. "Except I wasn't that great with the 3-iron. I should have used the 4-wood, but I'd left that in the car. I was an expert with the 4-wood,... deadly accurate."
Golf's greatest equal-opportunist, Flitcroft didn't understand or agree that his lack of golfing ability should stop him from trying to qualify for The Open Championship. To him, the clue was in the word, Open. Rather than letting his lack of a handicap stop him from filling out his entry form, the beginner golfer high on his own sense of innate ability – he figured that reading a Peter Alliss book on golf and watching Al Geiberger tapes should suffice – he put down 'Professional' on his entry form.
Over the years Flitcroft attempted to qualify for the Open a further five times, getting past officials just twice and shooting 63 for nine holes in 1984 under the pseudonym of Swiss pro Gerald Hoppy. Of everyone in the top 50 GolfPunks, Flitcroft's attempts to play in the Open, rate as the most anarchic and disruptive, pure punk acts.
46) Porky Oliver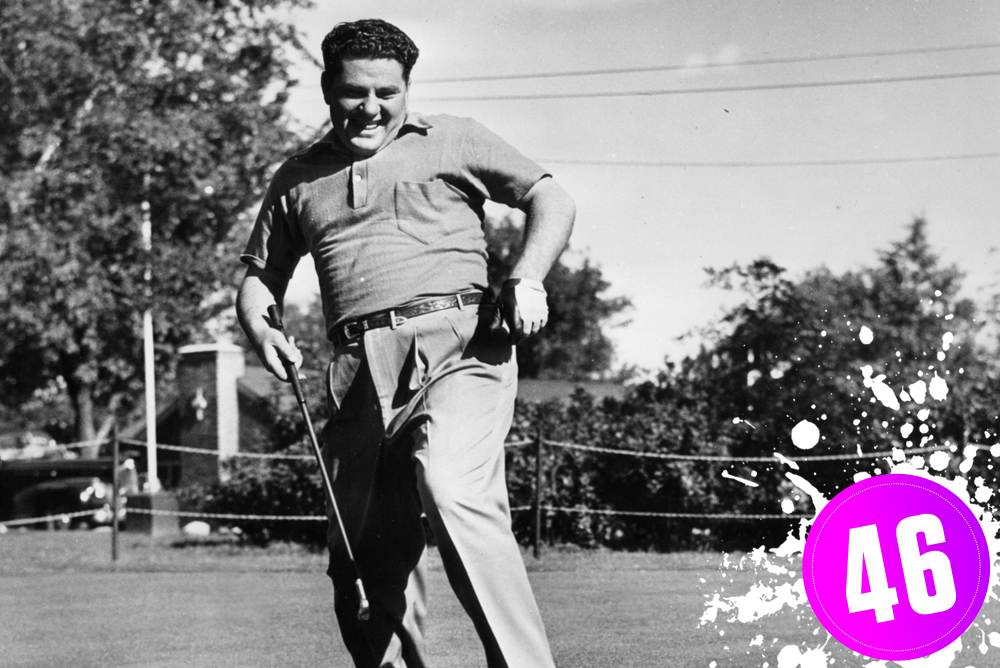 A heavyweight with a left handed grip bristling with knuckles, Ed 'Porky' Oliver is best known for being disqualified from the 1940 U.S. Open for avoiding a rainstorm by teeing off early, while starter Joe Dey was in the clubhouse having lunch. He continued playing and finished with a score that would have put him in a play off for the trophy.
His career (in which he won eight times on the PGA Tour) is littered with curious incidents. Playing the Hartford Open, his ball landed in the lap of a woman sitting in a deck chair. "What do I do now?" asked the woman. Porky pointed towards the hole and said: "Just run that way, honey". Then there was the disastrous 16 on the famous short 16th at Cypress Point, and the time he lost a ball after a free drop in the rough at the 1955 US Open – the course where a caddie once lost a bag in the same rough. Porky finished runner up in several majors but, renowned for an incredibly positive mental attitude, never let it get him down. Extremely popular amongst his fellow pros.
Related: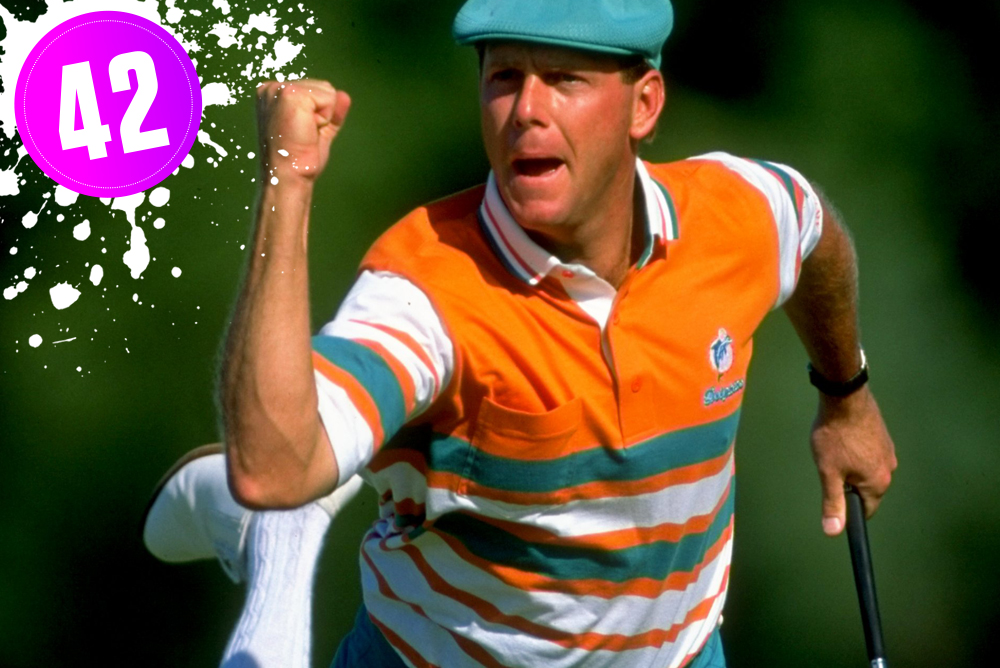 TAGS: Bobby Jones, Golf Heroes, Caddyshack, Rodney Dangerfield, Golf Comedy, Golf Films, Bill Murray, Chevvy Chase, Lacey Underral, Phil Mickelson, Phil Mickelson Golf Grip, Maurice Flitcroft, The Open, Open Qualifying, Porky Oliver, Porky Oliver's Restaurant, 1950s Golfers, 1940s Golfers, Players, 2017, Augusta National, Golf Course, The Masters, Golf Clubs, Golf Swing, 1920s, Putting, PGA Tour