Players
Mar 3rd, 2017
TOP 50 GOLFPUNKS 15-11
Approaching the end zone...
Words: Tim Southwell Photography: Getty Images + several stalwart GolfPunks
15) Gary Player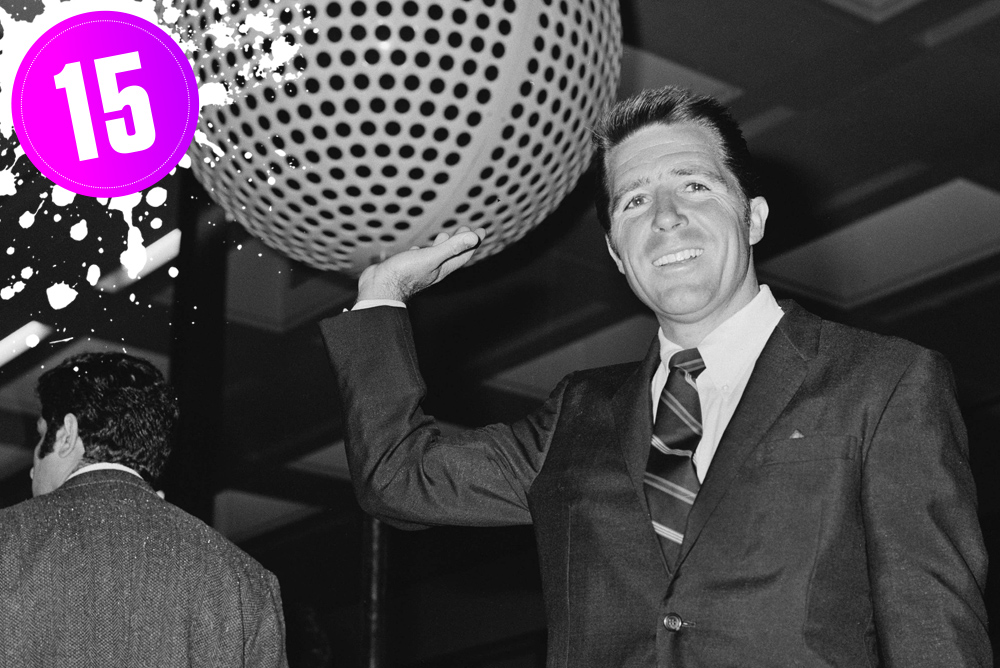 When GolfPunk first met Gary Player he asked us to punch him as hard as we could in the stomach. He then proceeded to lecture us about the evils of sugar, fat kids and a worldwide lack of water supplies. "I could do 500 press ups right now" he declared apropros of nothing in particular. We were in awe. We were hanging on every word. And why not? Gary Player has been there, done that and built a hundred golf courses on it. He is the most travelled golfer of all time. He just is, OK? He told us so and that's good enough for us. If you don't believe us, just take into account he has won 165 golf tournament in six continents in six decades, covering a travelling distance of 15 million miles. The guy is infatiguable. 
Widely regarded as one of the greatest players of all time, Player won nine majors in the infamous era of Palmer, Nicklaus, Trevino et al. Each victory was hard fought and demonstrated the pure fierce competitor lurking beneath Player's affable persona. Along with Walter Hagen, Gene Sarazen, Jack Nicklaus and Tiger Woods, Player has a career Grand Slam to his name. He is also a prodigious golf course architect and creator with 'Gary Player and Gary Player Design' having created over 300 golf course projects in 35 countries on five continents.
Never one to be backward in coming forward, Player has been out spoken about everything from performance enhancing drugs in golf, to his latest diatribe in which he mercilessly condemned the USGA for choosing Chambers Bay, with its fescue/Poa annua comibination of greens for the US Open. 
See our amazing interview with Gary Player here
14) Moe Norman
Sam Snead: "Moe was the greatest striker of the ball ever".
Tiger: "Only two golfers in history have 'owned their swings': Moe Norman and Ben Hogan."  
Moe was 'unconventional': Self-taught and so cripplingly shy that he deliberately lost tournaments so he wouldn't have to make a speech. He devised 'The Norman Swing' – rigid arms extended far from his body, a very wide stance with minimal knee bend, shorter-than-usual backswing and extended follow-through with minimal hand action.
He played extremely fast, sometimes not slowing to line up his putts. It is said that on one hole Moe's caddy told him he could get to the green with a driver and a nine-iron. Naturally, Moe hit off the tee with his nine-iron and then hit the green with his driver. In another event, rather than lay up short of a creek hazard, he bounced his drive across the bridge that crossed the creek.
Despite himself, Moe still managed to record 55 professional wins.
13) Walter Hagen
The father of all GolfPunks. Hagen looked the part, rocked the course (11 major victories, only bettered by Nicklaus and Jones) and took the clubhouse by storm. In 1922 he became the first native-born American to win the British Open.
He played hundreds of exhibition matches all around the world, helping golf to become a truly global sport. After the 1928 Tijuana Open he bet 50 bucks he could reach the hotel in fewer shots than his pal Joe Kirkwood. Hagen got there first, but Joe pocketed the 50 by chipping into the toilet bowl which served as the hole. Once, when his ball rolled to a halt inside a discarded peanut bag he asked for a ruling and was ordered to play the shot where it lay. He lit a cigarette, dropped the match on the bag. The bag disintegrated and he played on. Dashing. Cool. Contraversial. Legend.
12) Miguel Angel Jiminez
If ever a golfer was living his life on his own terms, it's Miguel Angel Jiminez. To the casual observer you'd be hard pressed to assume he was a professional anything, let alone a competitor in the dog eat dog world of tournament golf. Jiminez brings a casual swagger to every event he plays in – his big smile, pony tail and trademark stogie blazing it up wherever he goes. 
But he's not all style over substance. 21 European Tour wiins and some ferocious Ryder Cup performances lay testimony to a true competitor's beating heart lurking beneath the cigar smoke. 
Nicknamed 'The Mechanic' due to his penchant for fast cars. Miguel made world headlines recently when he fronted Keegan Bradley out over a drop situation at the WGC Matchplay. This ultimately led to the delicious 'The Mechanic & The Tool' headline, that we wish we'd made up!
When asked the secret to his success and longevity, Miguel, pulled his cigar slowly from his mouth, blew out a plume of smoke and replied candidly: "There is no secret – good food, good wine, good cigars and some exercise!"
Lovely stuff.
11) Ky Laffoon
While some blame the elements and the Almighty for their own mistakes, Laffoon was a complete stranger to that old adage about bad workmen and their tools. A 1930s PGA Tour player of Native American origin, after missing one short putt, he taught the putter a lesson by tying it to the back of his car and towing it from Dallas to Fort Worth. He once discarded a club on every hole until he had none left with four holes to play, and once held his putter under the surface of a lake screaming; "Drown you son of a bitch, drown!"
In 1939, his wife Irene threatened to leave him unless he started controlling his temper on the course. In the very next tournament, after two rounds, he came to the 15th hole to find his ball buried in honeysuckle. After missing three shots, he starting shouting and swearing like the proverbial navvy, loud enough to give sober men and women in the gallery sober pause for thought. His wife was one of the spectators and headed for the clubhouse after the outburst. Ky ran after her and pleaded that he wasn't cussing at his golf game, he just hates honeysuckle.
"People talk about Ky as if he was stupid but he was actually quite smart," said his friend and rival Paul Runyan. "Mind you, at times he did things that made you doubt his intelligence." Laffoon won 10 PGA titles and played in Ryder Cups.
Related: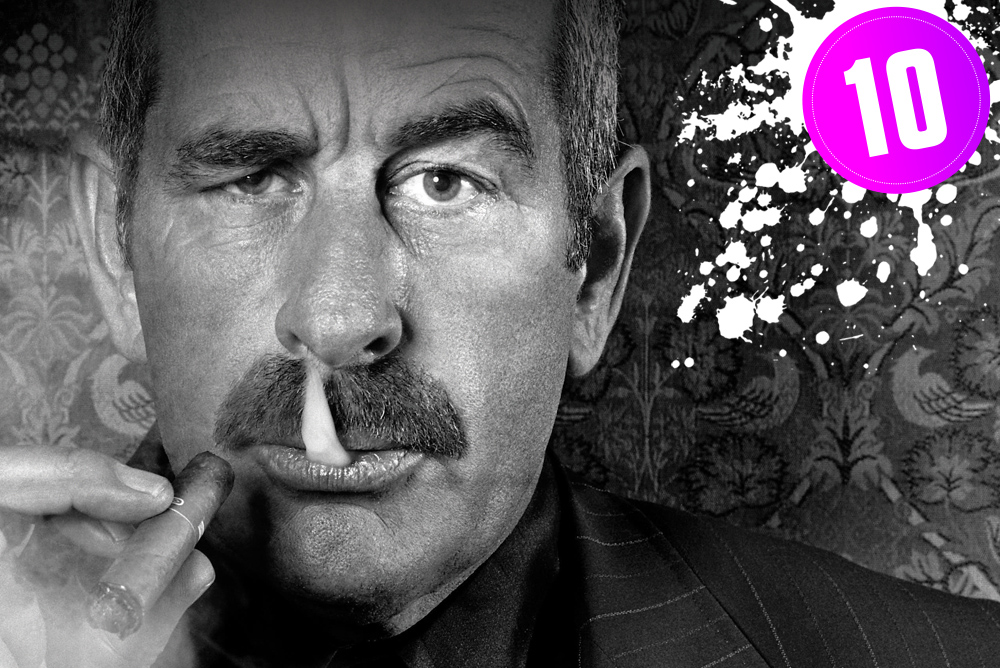 TAGS: Ky Laffoon, Controversial Golfers, Ky Laffoon Stories, Gary Player, Moe Norman, Gary Player Grand Slam, Walter Hagen, Miguel Angel Jiminez, Players, 2017, Golf Swing, Golf Course Design, Golf Course, Tiger Woods, Major, Champion, 1928, Majors, Keegan Bradley, Ryder Cup