Players
Aug 17th, 2015
The Road To Glory
For Jason Day
Words: The Brigadier Photography: Getty Images
He took his time but he got there. Jason Day's major road to glory. From drunk 12 year old to major winner...
From Rebel to Riches
Jason Day's journey to his first Major victory has by no means been an easy one, and he has had to overcome some serious obstacles to reach this new pinnacle.
He was born in Beaudesert, (population 5,999) Queensland. His father Alvin was of Irish descent, and his mother, Dening, was born in the Philippines.
The story goes that Day was only introduced to golf because his father rescued an old three wood from a rubbish dump. At the age of six his father took him to Beaudesert Golf Club, where he was allowed to play six holes a day as a junior.
When his father Alvin died from stomach cancer, Jason was just 12 years old.
He attended Hills International College, which had a proper golf academy, and it was there that he reputedly borrowed a book about Tiger Woods from his roommate, which inspired him to improve his game.
But mostly importantly it was where he was to meet Colin Swatton, who would become an incredibly important figure in his life, and not just as his golf coach.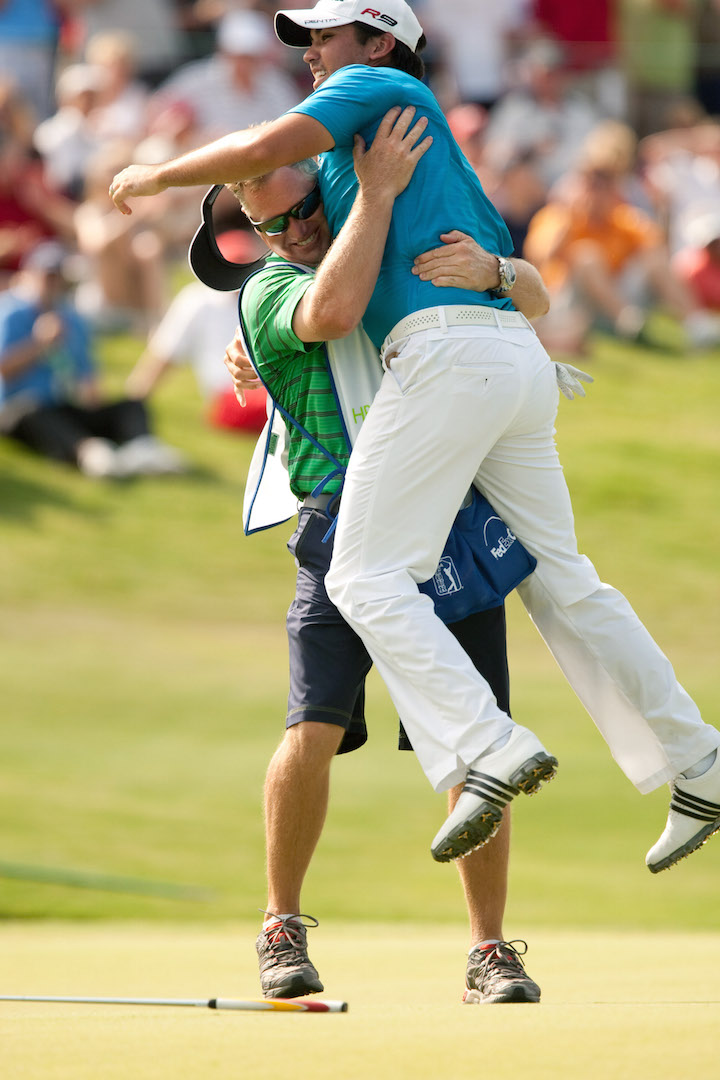 After his father's death, Day was in pretty bad shape, and was running wild. Swatton became his father figure, and has guided him ever since, both on and off the course. He imposed a rigorous training regime on Day, which bought him back from the brink, and gave him the focus and discipline to achieve.
"He's been there for me since I was 12 and a half years old," Day said. "He's taken me from a kid that was getting into fights at home and getting drunk at 12  and not heading in the right direction to a Major champion. And there's not many coaches that can say that in many sports. So he means the world to me. I love him to death."
Swatton also caddies for Day, so he was with him at the moment of his victory for a tearful embrace. "On the 18th all I said was 'I love you'," Swatton said. "And he loves me, and we were a blubbering mess. It was pretty cool."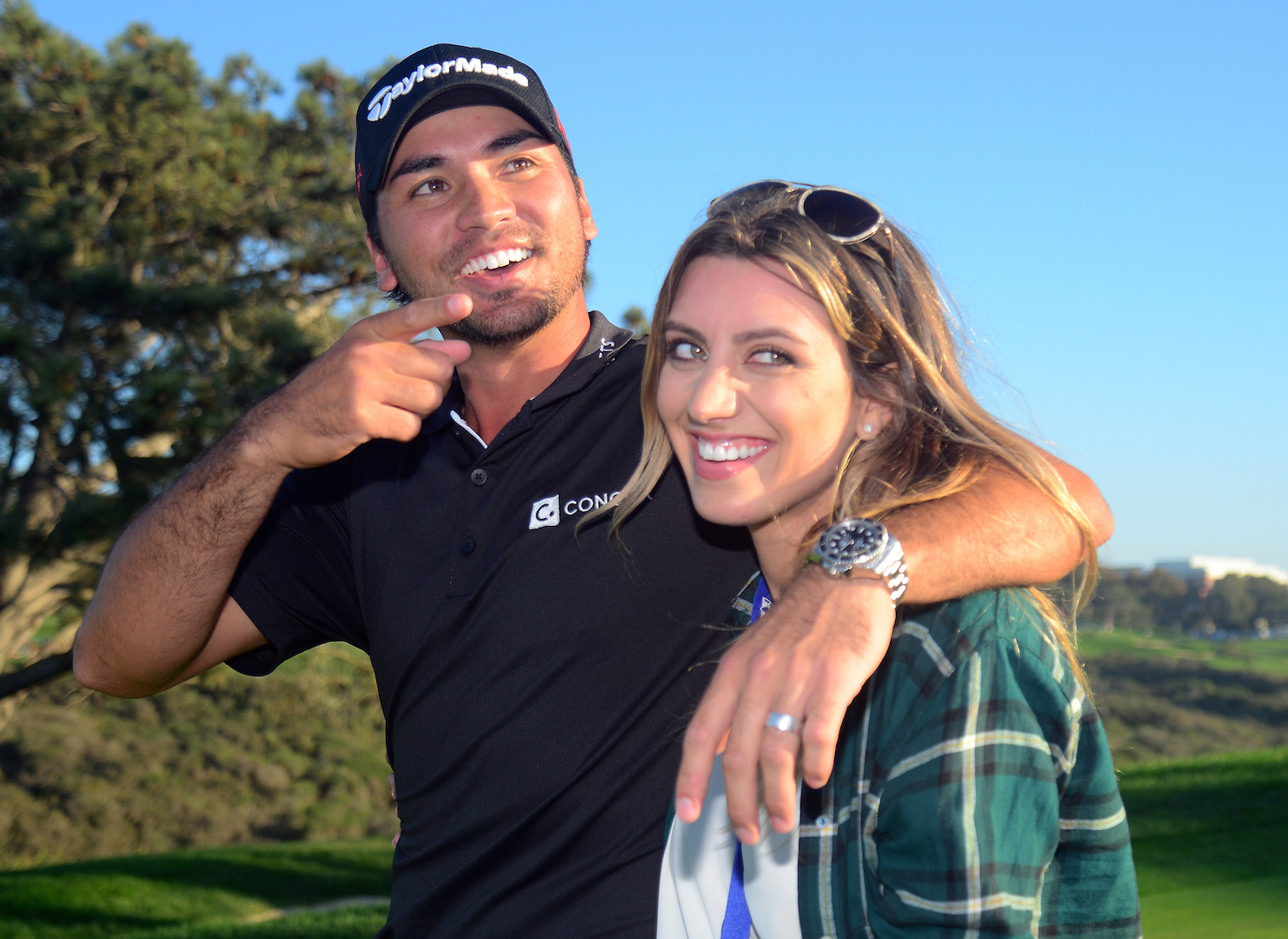 "This makes me incredibly proud. To stand on the 18th green and share that moment. I knew with the work ethic and the drive and the motivation, the skills would develop over time. He will continue to grow and to get better."
That's enough to warm any heart, and make us all wish for further success for Jason Day – US PGA Championship Winner 2015.
Road to Majorsville
It is fair to say that we've all known that Jason Day had a major in him, and that it was only ever a question of when. 'When' turned out to be yesterday at the US PGA Championship, as he claimed what was ultimately a comfortable 3 shot victory over Jordan Spieth. His win was also record breaking, as he carded a staggering -20 under par total for his four rounds, the lowest ever-winning score at a Major.
It feels like it's taken forever for him to finally get over the line and a bag a big one, but in all fairness to Day he's still only 27. It just feels like he's been knocking on the major door forever. So how did he complete his journey to his first major victory?
Day turned professional in July 2006, signed with TaylorMade and Adidas, and started playing PGA Tour events through sponsor's exemptions. He made the cut in five out of six of his first starts, which clearly demonstrated his real potential.
He became the youngest Australian to ever win a PGA Tour event, when he took the HP Byron Nelson Championship in May 2010. This crucially gave him entry into his first Major at the Open in St Andrews. He made the cut, and finished 60th.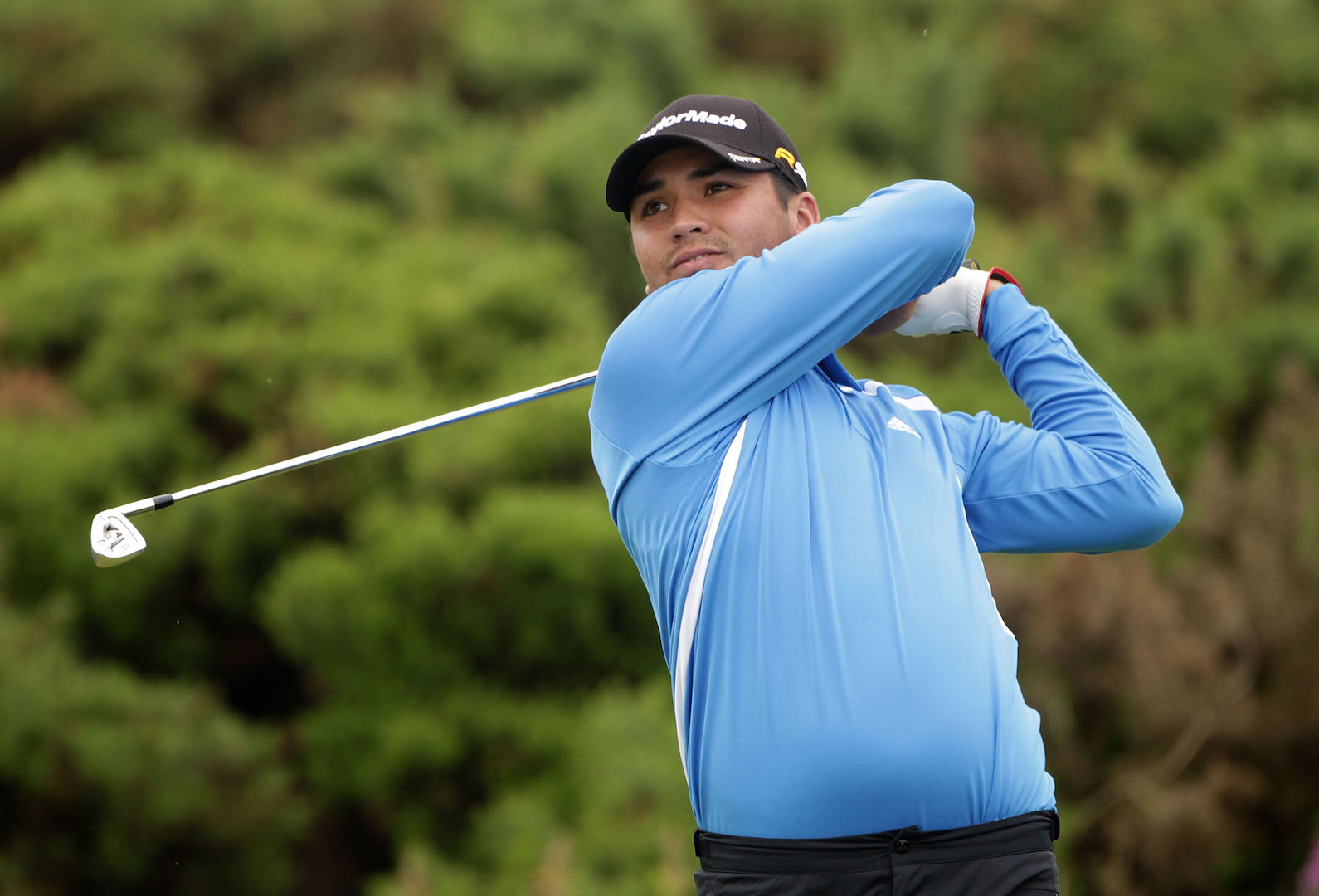 Day at the 2010 Open, St Andrews
In August of that year he made his first appearance at the PGA Championship, shooting a 66 on the Saturday, which helped him to his first top-10 in a Major.
His next taste of major action came at the 2011 Masters Tournament. He birdied the last two holes, but could not catch Charl Schwartzel, who won by two. Day tied second, and at -12 set the Masters record for the lowest ever score by a first time participant.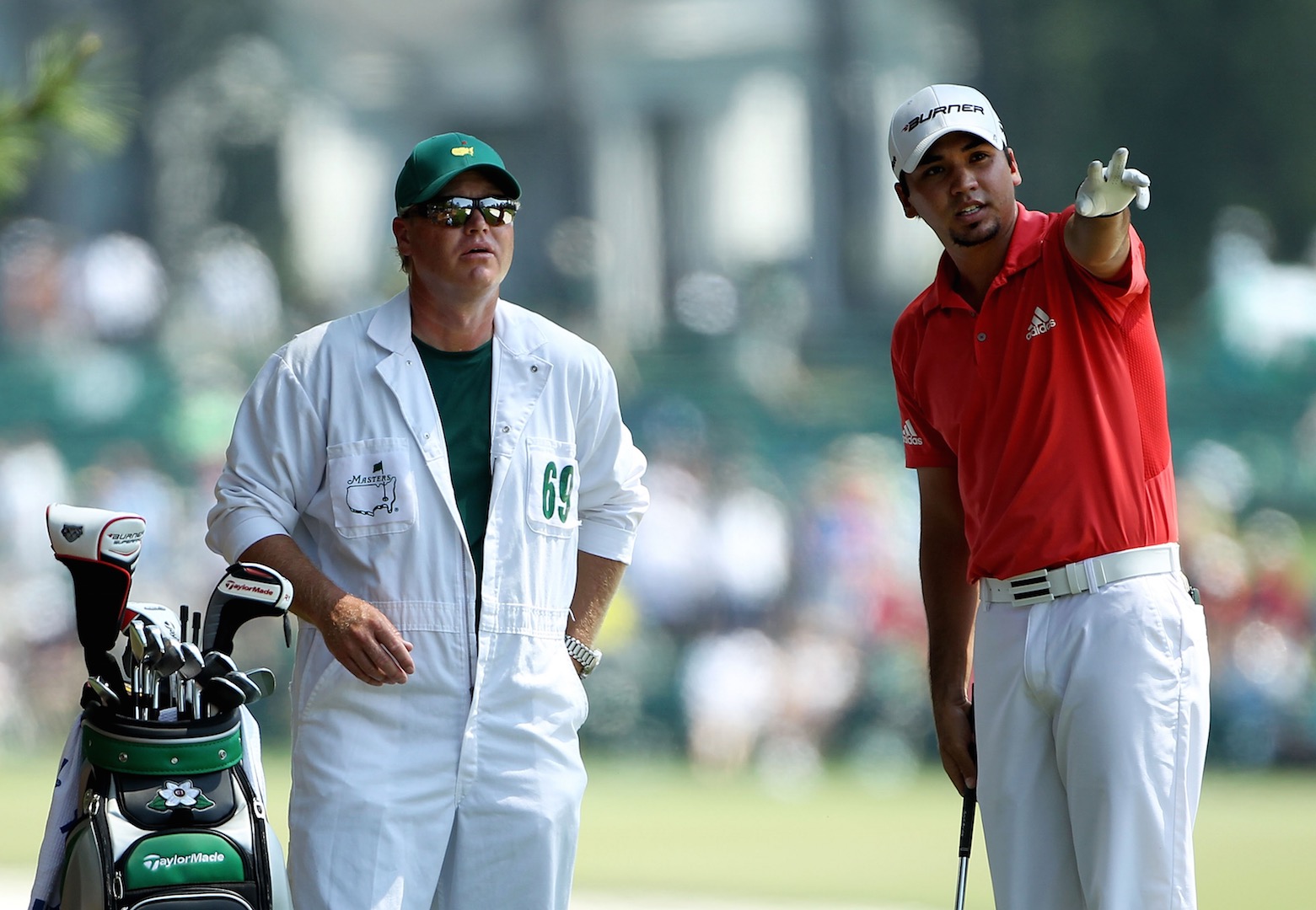 Day at the Masters 2011
His maiden appearance at the US Open came at Congressional in 2011, finishing second, but eight shots behind a rampant Rory McIlroy.
Day's next shot at a Major was not until the 2013 Masters, when he shot rounds of 70 and 68 to take a one shot lead going to the weekend. In the third round, Day was tied for the lead through 16 holes but bogeyed the last two holes to finish two shots behind Brandt Snedeker and Ángel Cabrera. On the final round he shot a 70 and finished in third place.
Day finished as a runner-up for the third time in a major championship at the 2013 U.S. Open at Merion Golf Club, when he finished in a tie for second alongside Phil Mickelson, two strokes behind Justin Rose.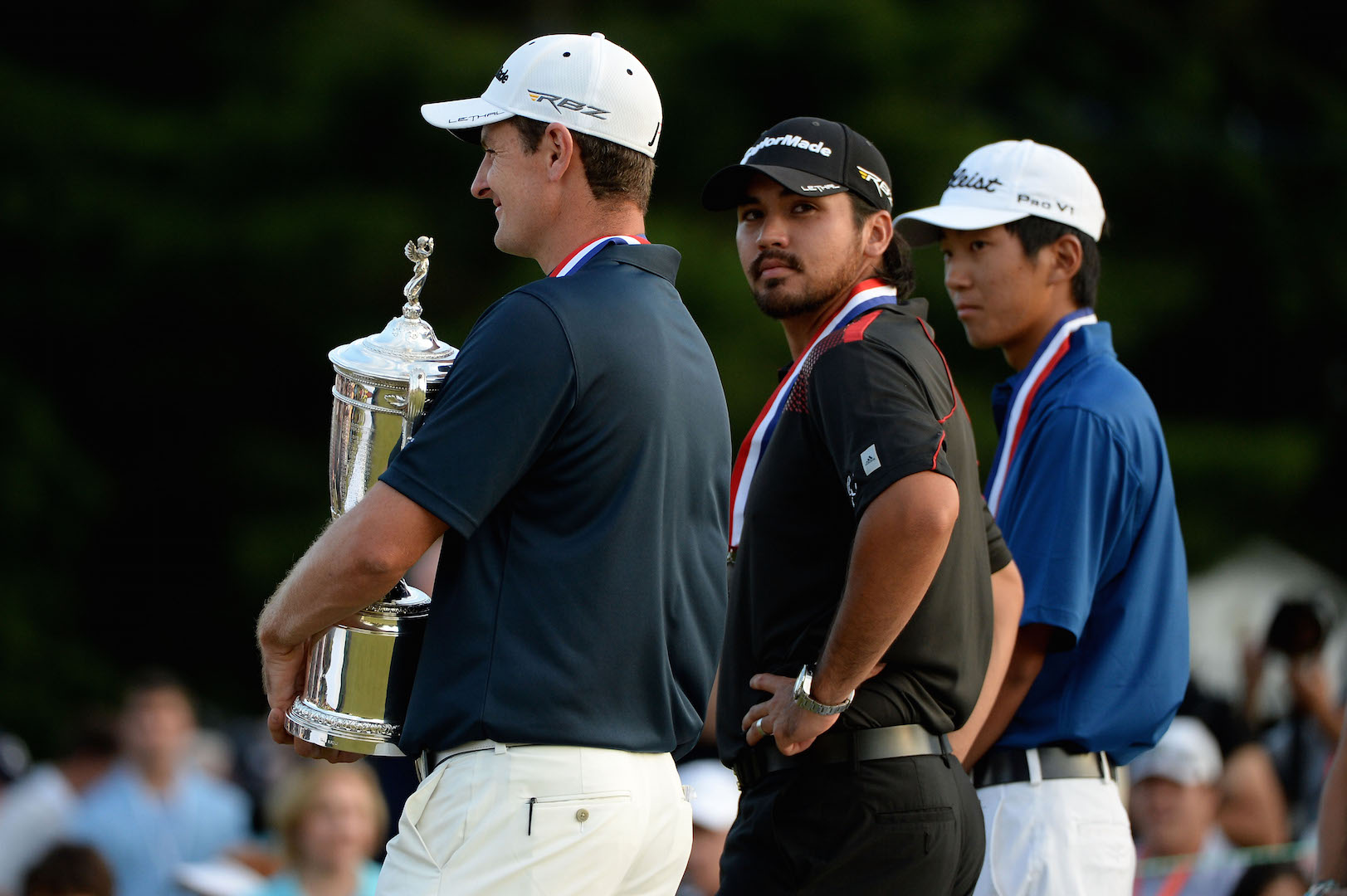 2013 US Open at Merrion. Thinks... 'This finishing second business is getting old"
In the 2015 US Open Day collapsed during his second round, and was diagnosed as suffering from vertigo. He still managed to end the third round tied for the lead, but finished the tournament tied for ninth. He was keeping on knocking.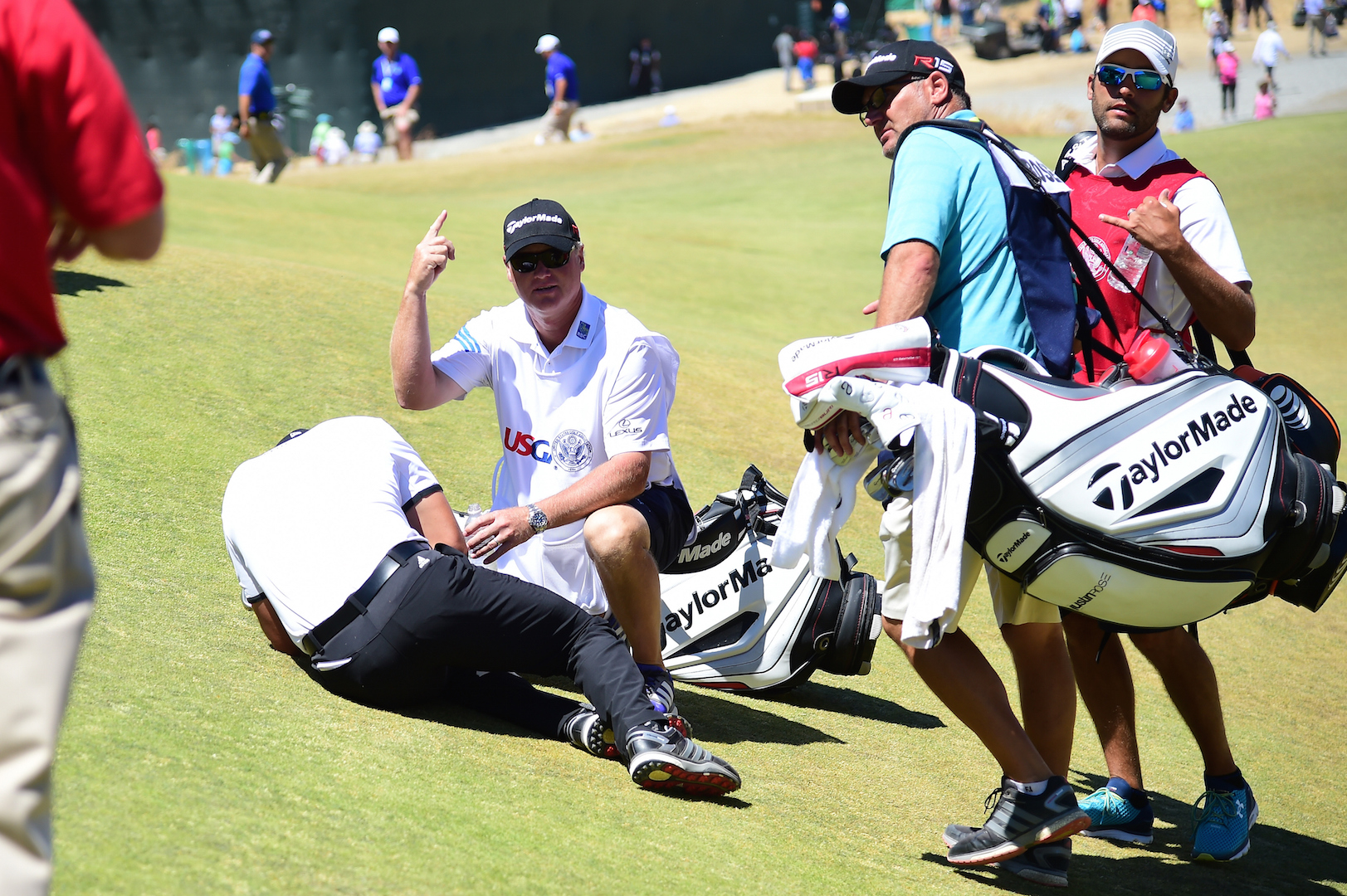 At the 2015 Open Championship at St Andrews, Day entered the final round as one of the 54-hole co-leaders and shot a bogey free 70 to finish one stroke outside of the playoff. His tie for fourth was the sixth time he had finished in the top 5 of a major without yet winning one.
Not a-bloodygain!
One month later he headed to Whistling Straits for what was his eighteenth appearance in a Major. And the rest is now history.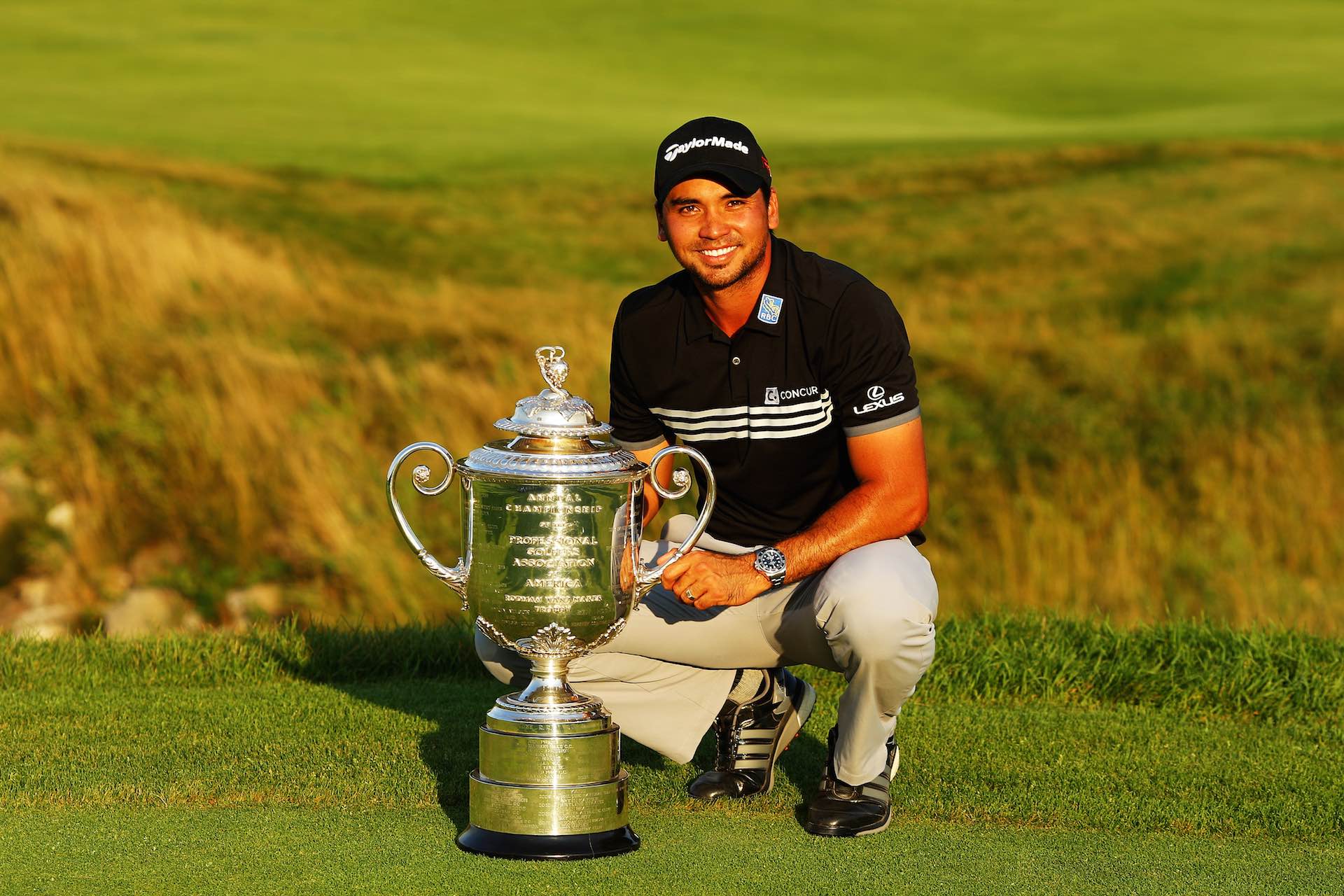 Boooommmm!!!!!!
TAGS: Colin Swatton, Players, 2015, Jason Day, PGA, Champion