Players
Sep 10th, 2015
Michelle Wie Punks Up!
New hair & boots coming to the Evian
Words: Tim Southwell Photography: Michelle Wie
Michelle Wie has finally come over to the Punk-side. As she heads into the Evian Championship, she's sporting a fancy new X-Ray Specs inspired hair-do and a pair of pink basketball inspired high-top Nike golf shoes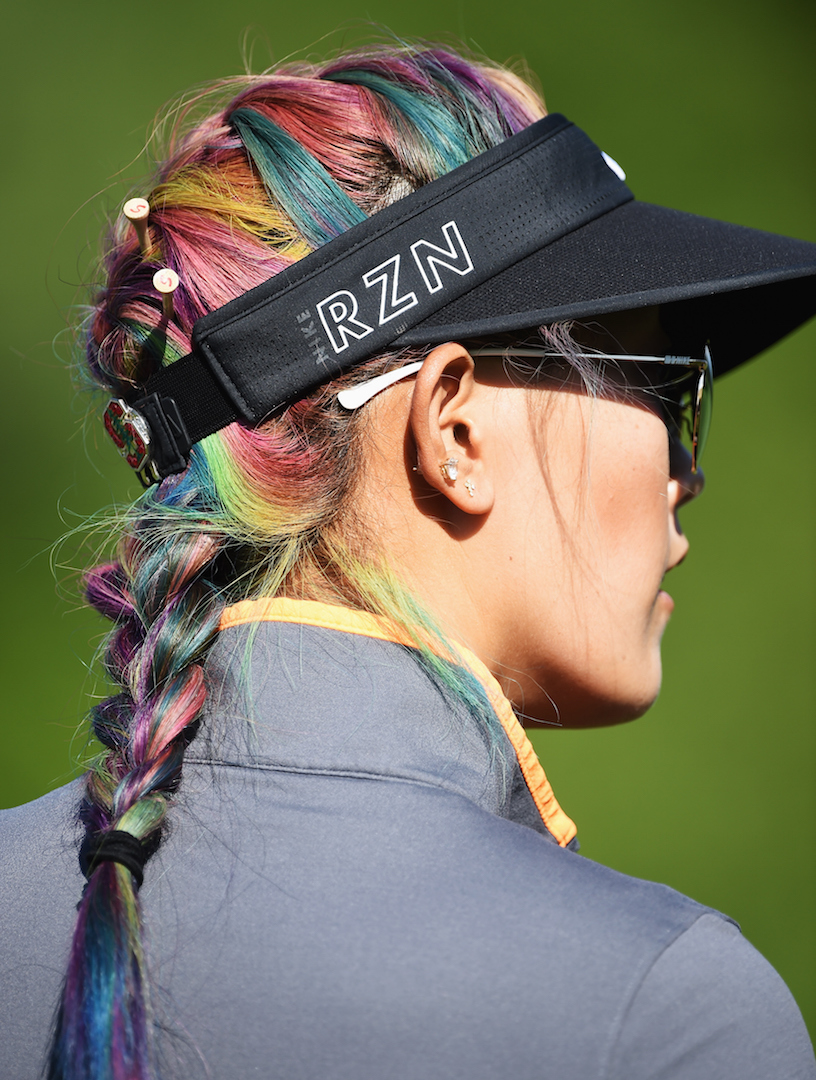 "God save the Queen" (Well, she is getting on a bit)
Self-professed sneaker head Michelle will shimmy onto the first tee today sporting a punk-inspired hair do and wearing in the all-new (and not yet available to us nerks, we'll have to wait until 2016) Nike Blazers, a classic basketball silhouette for the brand that has turned into a favorite lifestyle shoe.
The official line says the shoe boasts a performance outsole built for traction on the golf course, with a pink upper, camouflage swoosh and a white outsole. We just think she looks the absolute business on the golf course.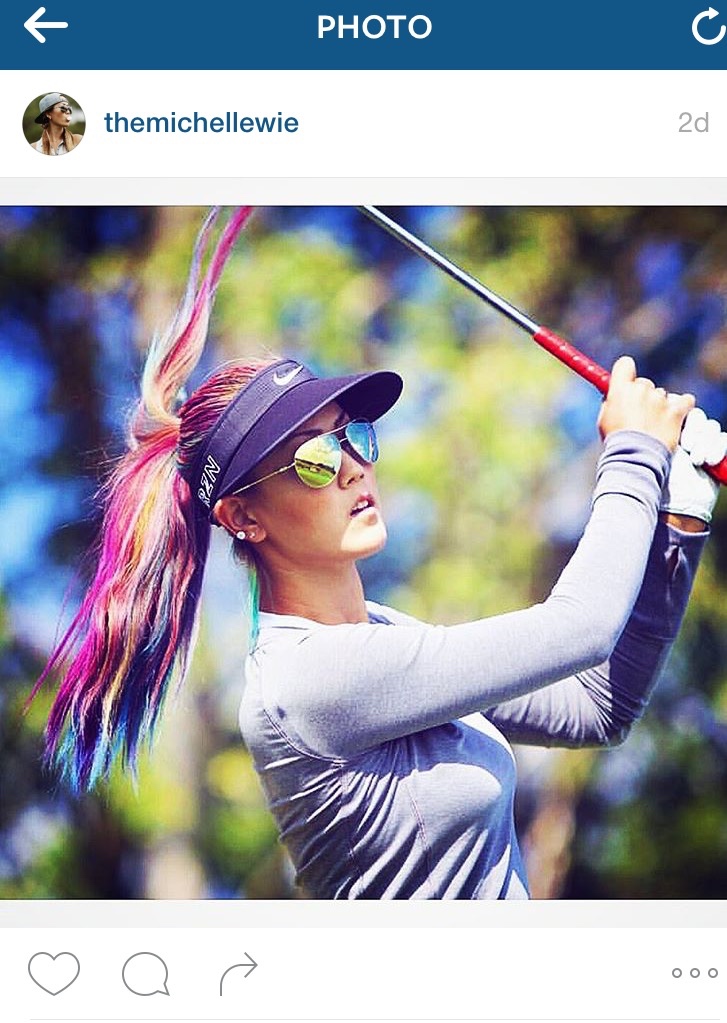 "The fascist regime"
"Michelle asked us to create a high-top golf shoe," said Joël Greenspan, footwear designer for Nike Golf. "She wanted more support throughout her swing and greater connection to the ground. She also wanted a shoe that would reflect her distinct sense of style on and off the course. The Women's Nike Blazer is a dynamic take on a classic silhouette, re-engineered and re-materialized to reflect Michelle's elite level of play."
"They've made you a moron!" (Not you, Michelle obvs!)
Fancy! Here are a couple more pics of the new boots. Not able to bring you the panties at this stage (that's enough punk references! - Ed). Soz.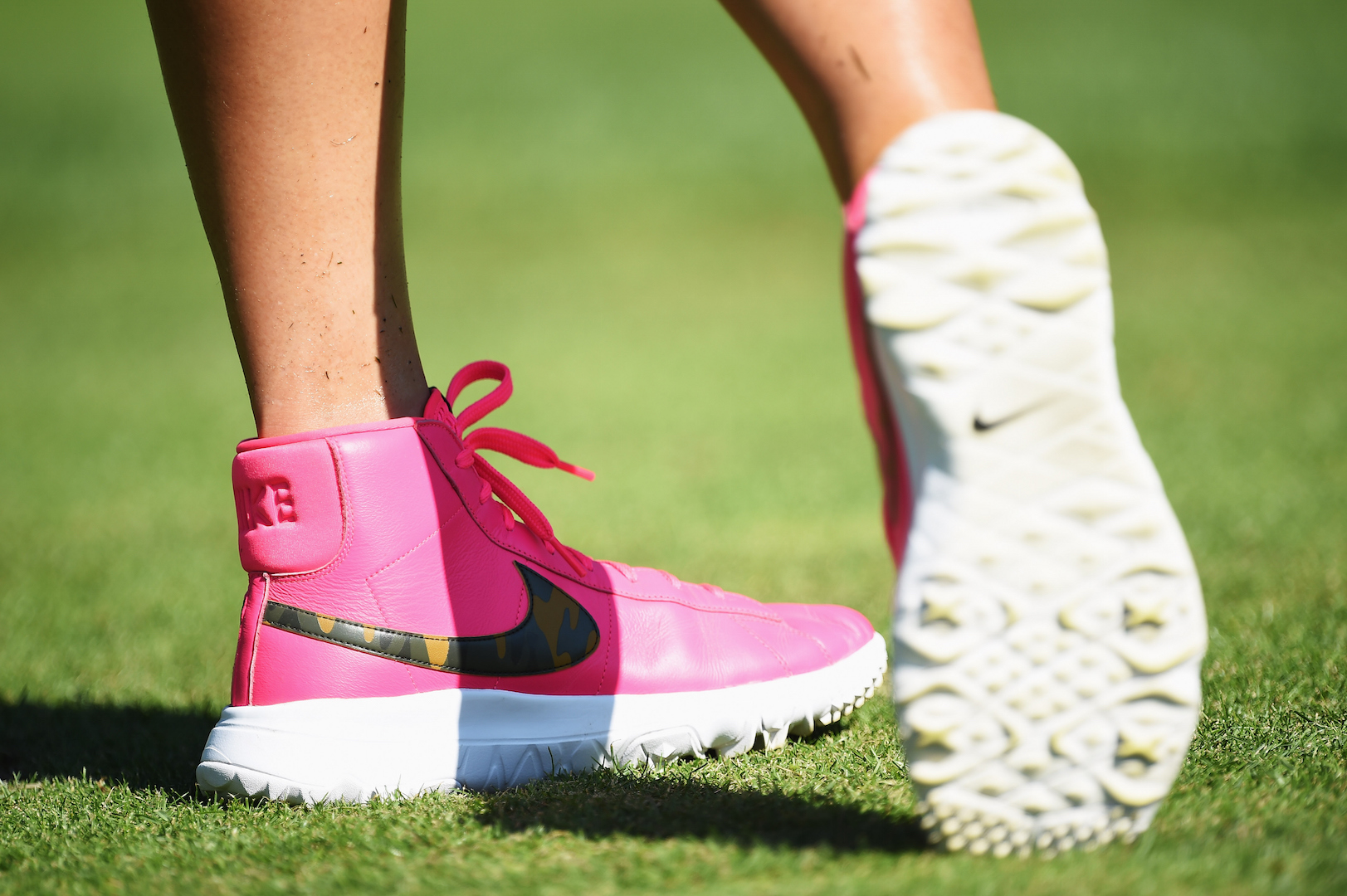 "Potential sex-bomb!"
Oh, almost forgot, Michelle had something to say about all this...
"The Blazer is a versatile, stylish and high-performance shoe," Wie said. "The high-top collar is so functional for me, providing the support I need through the impact of my swing. I love the fact that I can bring the iconic retro hoops look to the golf course."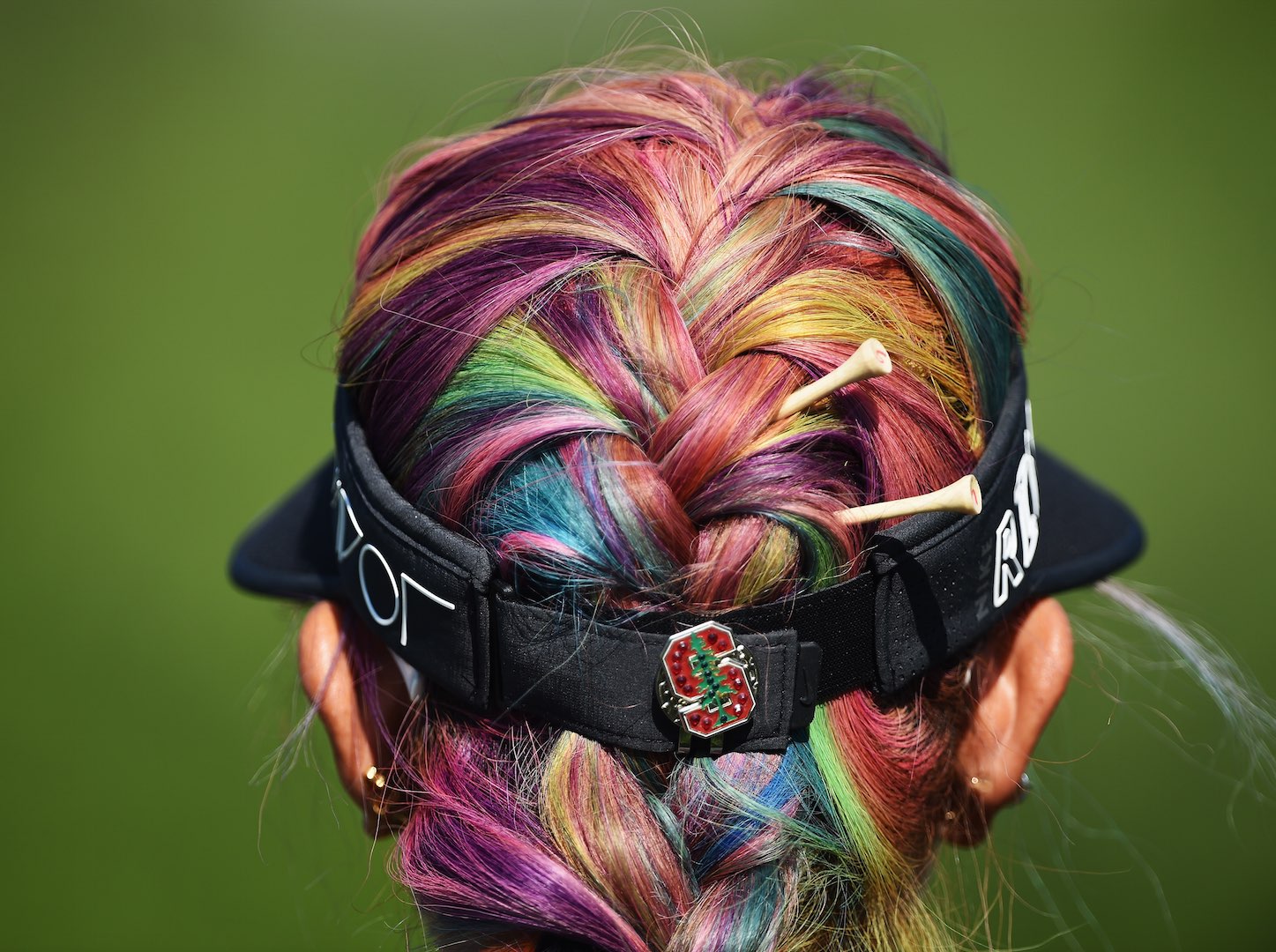 "Don't be told what you want!"
(Apart from you'll def need these sneakers)
According to Nike, the Blazer made its basketball debut in 1972, when George "The Iceman" Gervin wore them on the court.
Now Michelle 'The Punk Girl' Wie is taking up the mantle.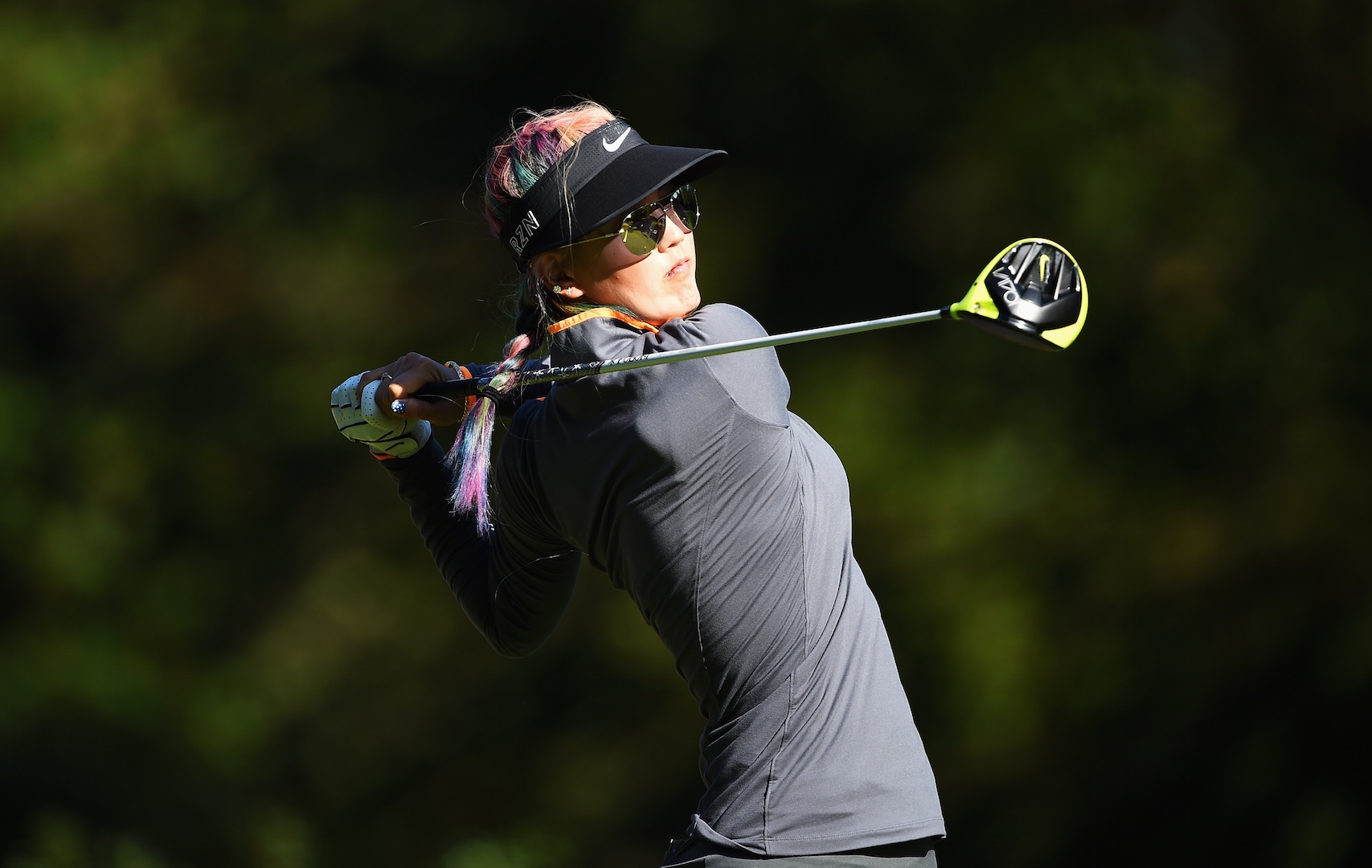 "Don't be told what you need"
(Again, apart from these sneakers)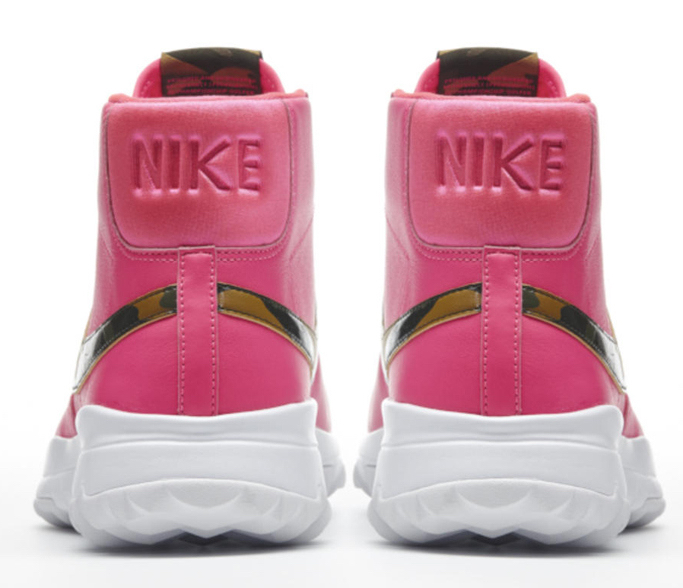 "We're the future, your future"