News
Jun 10th, 2020
Golf is back at the Charles Schwab
All you need to know, well sort of
Words: GolfPunk
Finally, golf is back after a three-month wait following the COVID-19 pandemic. Colonial Country Club in Fort Worth is hosting the Charles Schwab Challenge and nearly all the world's best players will be teeing up today.
So here is the GolfPunk quick guide as to what to look out for
Brooks Koepka's moustache
World number three is sporting a new Magnum, P.I look as he emerges from the COVID-19 lockdown.
https://twitter.com/BKoepka/status/1270814518013280256
Bryson DeChambeau's muscles
Bryson came back from the winter break and was launching it with his new muscle-bound frame. Given another three months of lockdown watch out for how far the man from California will be booming it.
https://twitter.com/PGATOUR/status/1266029211182985216
Players Mic'd up
The first man to wear a mic this week will be the crowd's favourite (oh hang on there are none!), Ricky Fowler. Let's hope they have a slight delay on the feed in case a player shows mild displeasure with a shot!
Higher scores and lost balls?
With no grandstands or banks of fans, there is going to be nothing to stop those wayward shots. Also, as Brooks Koepka pointed a while back, the lack of additional eyeballs to search for balls will mean more guys losing balls.
How to watch on T.V.
In the U.K., live coverage begins on Sky Sports Golf with featured groups from 12.45 pm on Thursday; with full coverage live from 9 pm.
In the USA, Golf Channel will carry live coverage on Thursday and Friday from 4 pm to 7 pm EDT. On Saturday and Sunday, Golf Channel will have coverage from 1 pm to 3 pm EDT, with CBS following from 3 pm to 6 pm.
PGA Tour Live streaming coverage takes place from 7:45 am to 7 pm EDT on Thursday and Friday and 7:45 am to 6 pm on Saturday and Sunday.
Featured Groups
Sky will feature the following groups on Thursday (U.K. time)
1345 Dustin Johnson, Justin Rose, Bryson DeChambeau
1356 Kevin Na, Gary Woodland, Phil Mickelson
1855 Justin Thomas, Rickie Fowler, Jordan Spieth
1906 Rory McIlroy, Brooks Koepka, Jon Rahm
And another thing...
Justin and Kate Rose to host Rose Ladies Series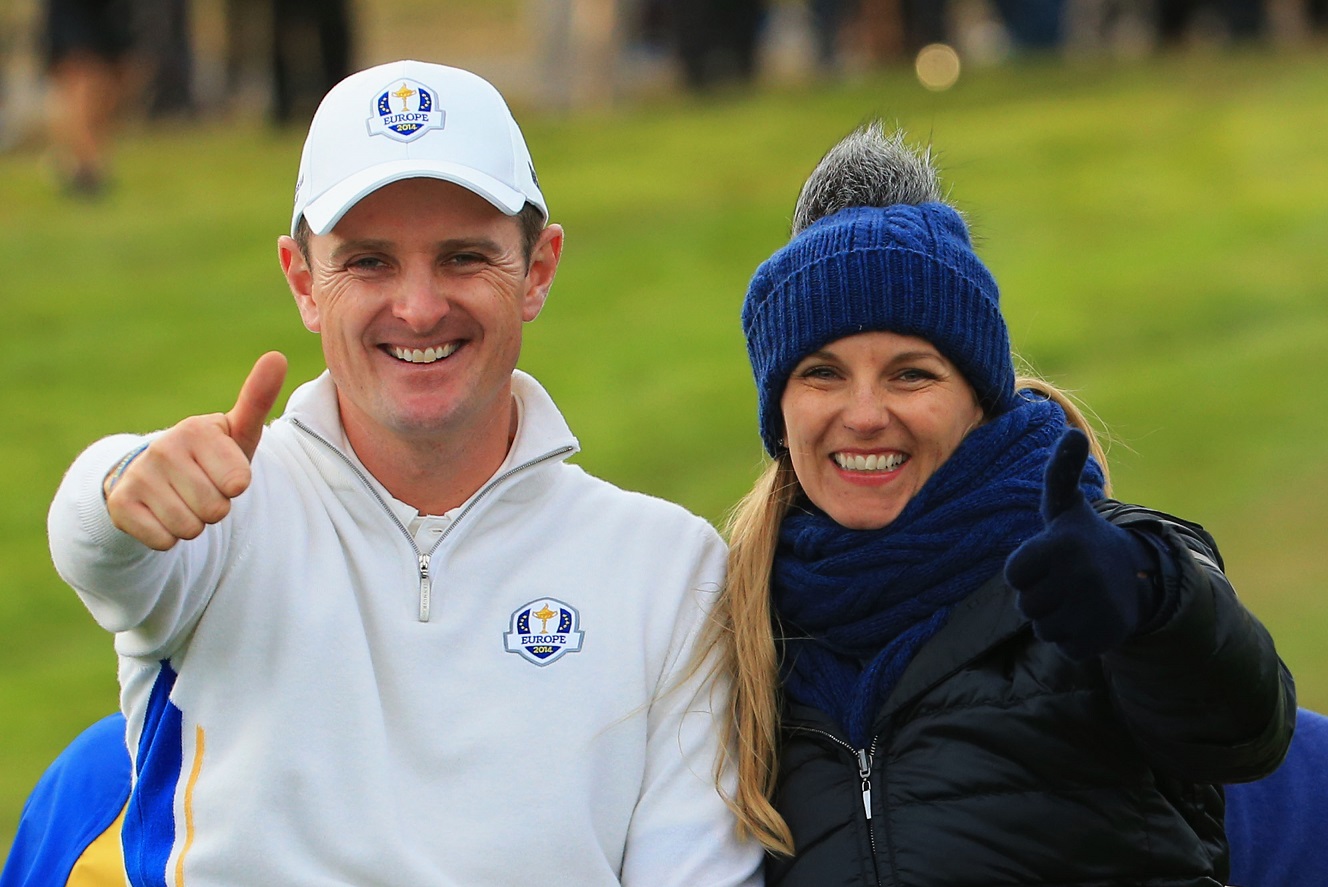 TAGS: Charles Schwab Challenge, PGA Tour, Brooks Koepka, Bryson DeChambeau, Ricky Fowler, News, 2020