Players
Nov 28th, 2018
Korea's 'floundering Happy Gilmore' stuns golf with victory
All hail the new Lord Of The Mentalists
Words: Tim Southwell
All hail the new Lord Of The Mentalists, Ho-sung Choi, back in the winner's circle after six years with a golf swing constructed by Heath Robinson after an altercation with the cooking sherry...
When Ben Hogan wrote The Modern Fundamentals Of Golf it's doubtful he had Ho-sung Choi's golf swing in mind.  It's one of the most peculiar actions ever seen, like a jerky Happy Gilmore who's just been stung by something nasty in his undercarriage area. 
But who cares? He's just won one of the biggest events on the Japanes Tour, his first victory in over six years. At the age of 45.
https://twitter.com/JGTO_official/status/1066611972081217536
Choi's swing has been described as a 'back-leg kick around' whatever that means. Quite clearly, however he arrived at this state of affairs, this is his swing and he's not afraid to use it.
Heath Robinson was fascinated with golf. He'd be even more fascinated with Hung-so Choi...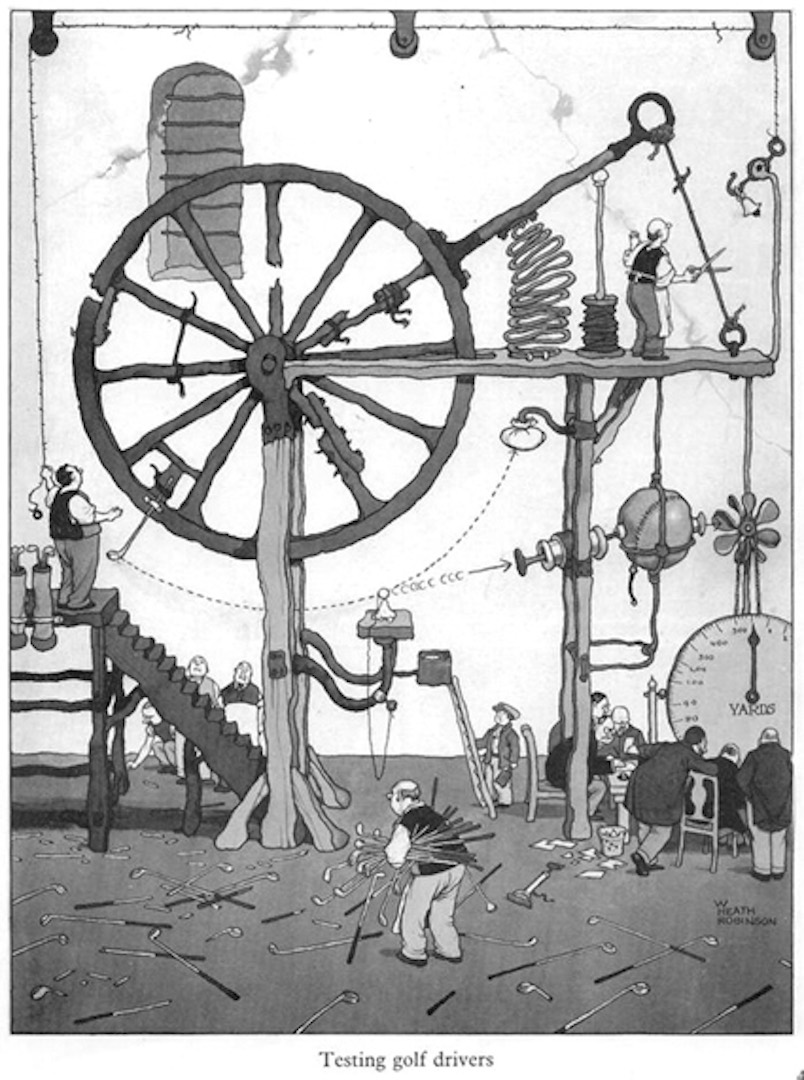 Bizarrely, he hasn't always swung the club like this, he just made a recent adjustment when he realised his flexibility was diminishing, leading to a loss of distance.
https://twitter.com/bwv878/status/1066597858449575936
https://twitter.com/bwv878/status/1066603431262007296
All hail King Choi, Lord of the golf mentalists...
Related:
The Top 10 Weirdest Golf Swings Ever