Players
May 14th, 2018
Justin Thomas displaces Dustin Johnson as World Number 1
DJ's 64-week reign of terror is over...
After eight tour victories in three years – including last year's PGA Championship – and six of them in the last 14 months, Justin Thomas finally displaced Dustin Johnson last night as the world's number one player.
Thomas is the 21st player to hold the No. 1 ranking since the Official World Golf Ranking was established in 1986.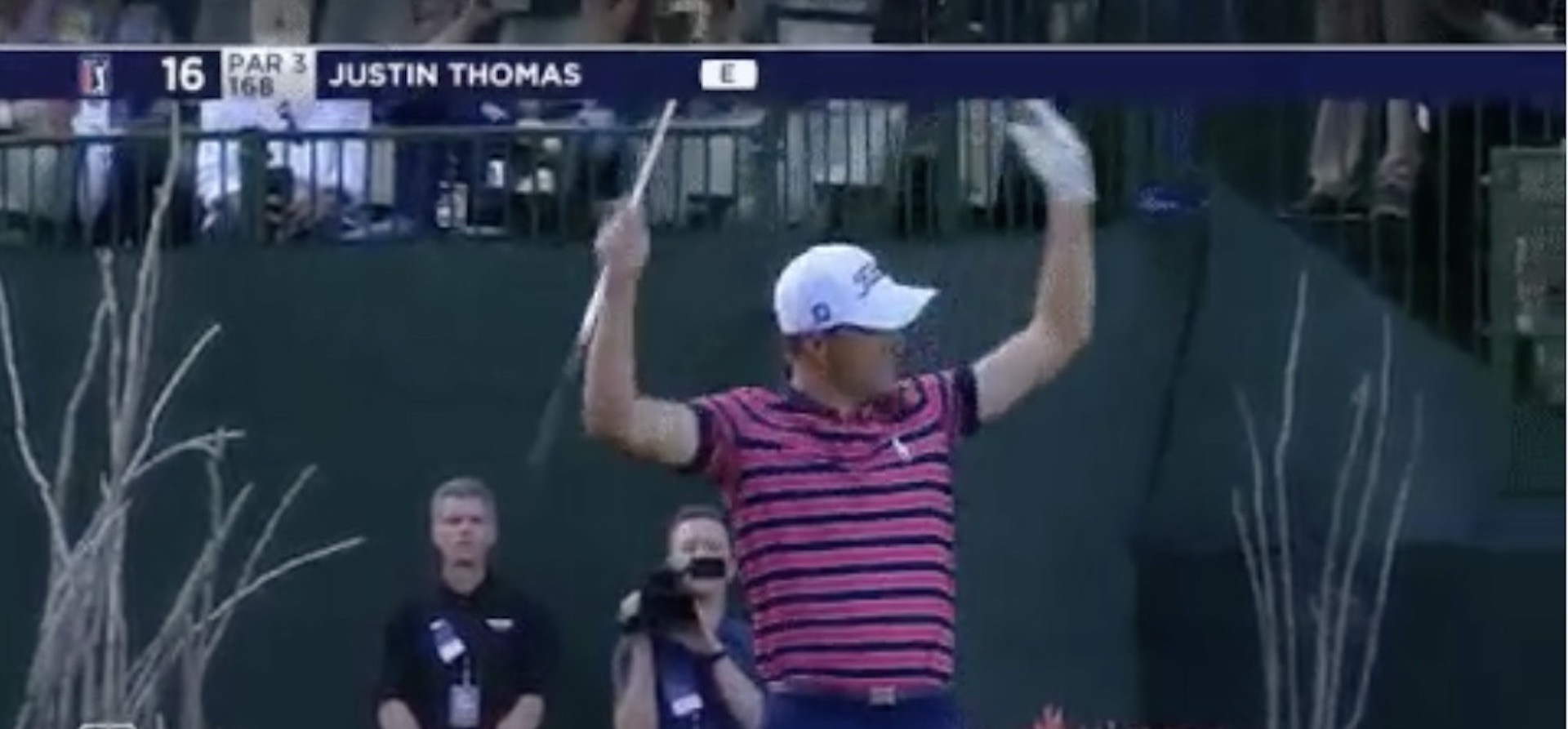 Thomas, 24, ended Dustin Johnson's 15-month run at the top by shooting a final-round 66 at the Players Championship and finishing in a tie for 11th.
Johnson, 33, who took over the No. 1 spot in February 2017 when he won the Genesis Open, was projected to fall from the top position if he failed to finish among the top 11. Johnson tied for 17th after a final-round 72.
"It means a lot, but it's something I want to have for a long time,'' said Thomas, who made the cut on the number at the Players and then shot 68-66 over the weekend. "It's not something I just want to have once.
"To have it for a week and then be done with it ... like D.J. has and like Tiger [Woods] did and other guys who have had it for a long time, that's more of a goal of mine as opposed to just having it.''
Jon Rahm, Jordan Spieth and Justin Rose all had the opportunity to take over the No. 1 ranking based on various possible finishes.
Here's a list of all the World Number 1s since they started figuring it out...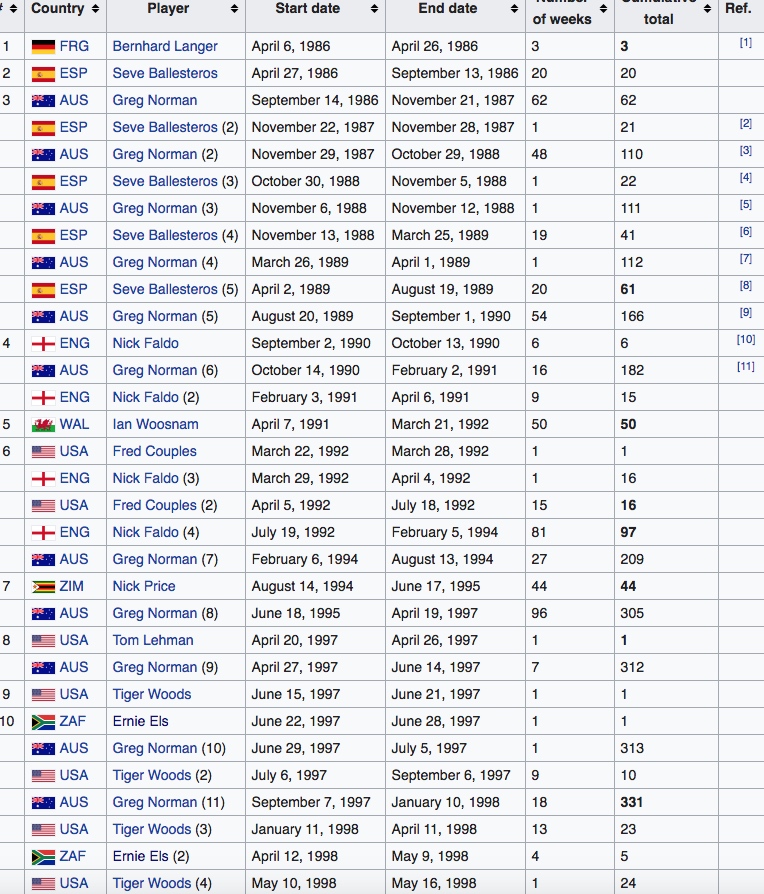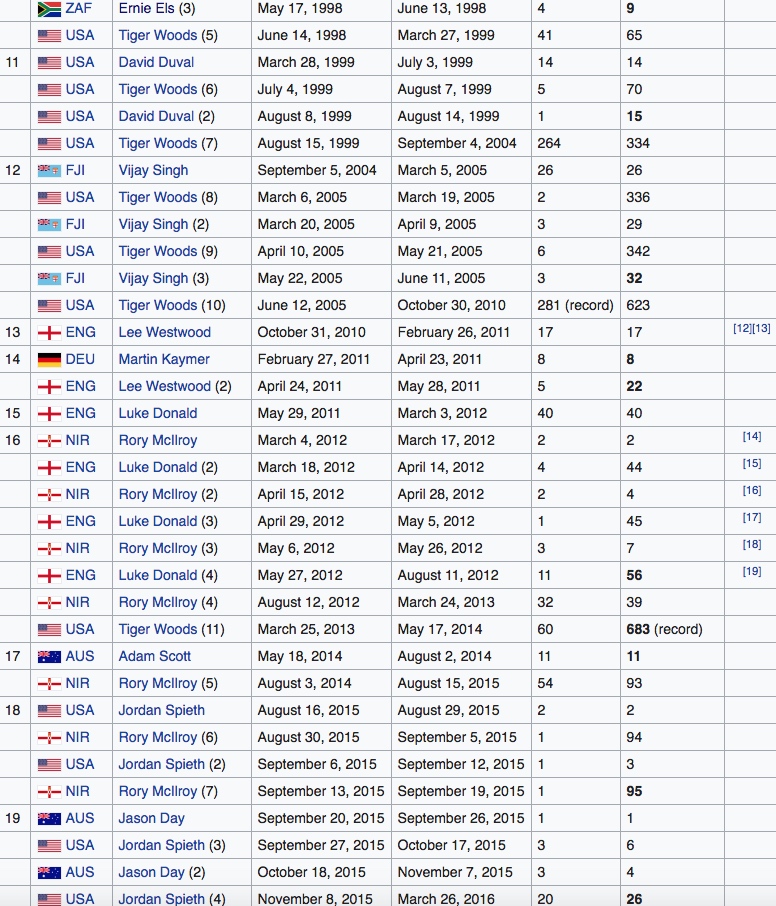 Related: