Players
Sep 11th, 2017
GolfPunk takes on the Bridgestone Challenge
With Challenge Tour Pro Ryan Evans
Words: Nick Kevern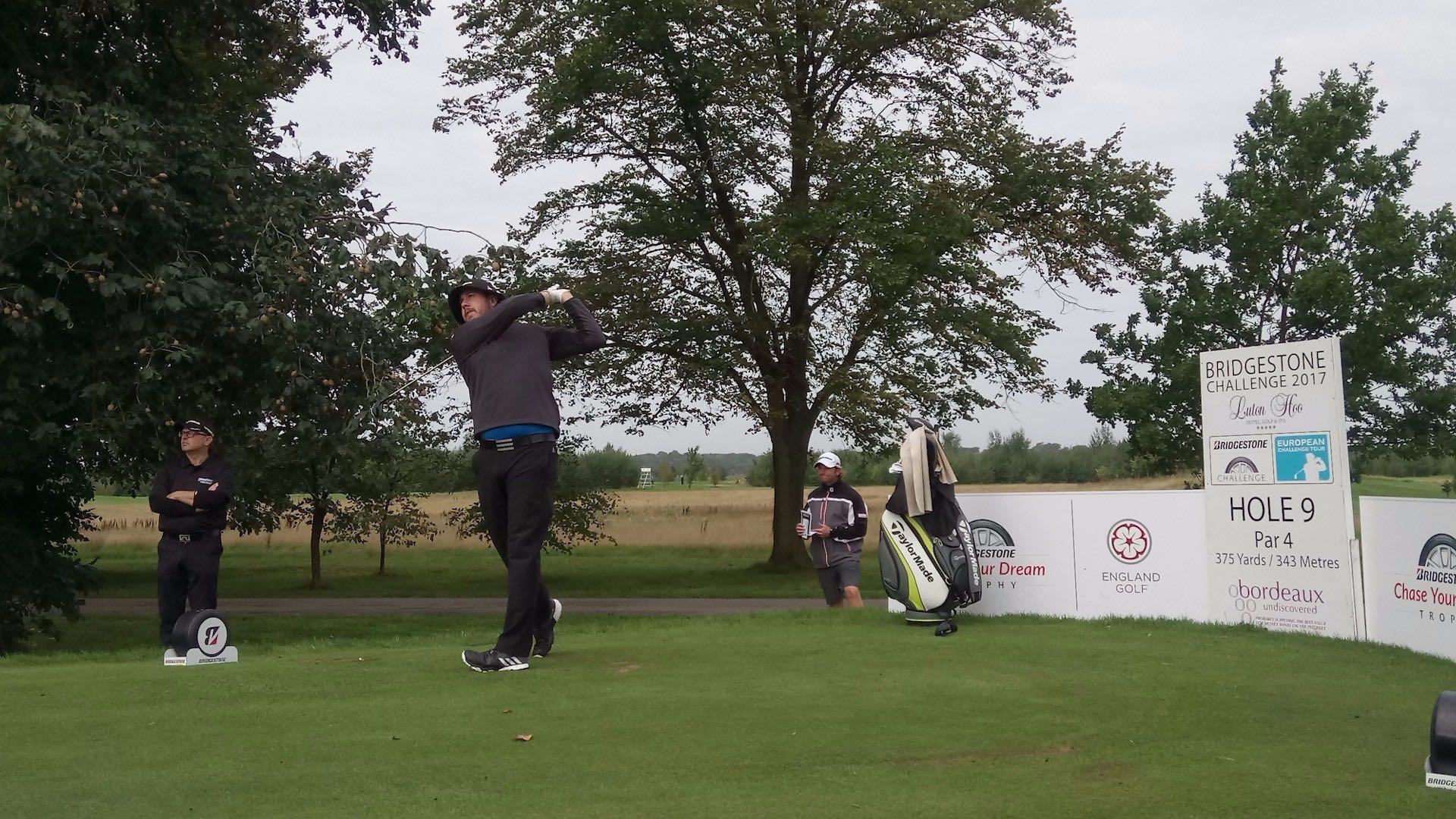 The Challenge Tour has a reputation for unearthing the best-golfing talent around. Acting as a feeder tour for the European Tour, the level of stars the Challenge Tour has produced is simply staggering. Brooks Koepka, Justin Rose, Henrik Stenson and Martin Kaymer are only a handful of names to have learned their trade at the Challenge Tour. Working closely with the European Tour, the events, staffing, rules and tournament officials are the same as is the personnel. The idea is to make it as close to the elite standard in order to make the transition smoother. 
Luton Hoo was the host course for the Bridgestone Challenge. A course with no bunkers, thick rough and at times, water, the course was in immaculate condition. Ryan Evans was our pro who would play with a motley crew of media and sponsors. Evans is having a great season on the Challenge Tour. Sitting in fourth position on the Road to Oman, the Englishman is edging closer to his dream of a full European Tour card. It is easy to see why as the winner of the Turkish Airways Challenge. Five top ten finishes have also shown his level of consistency. 
Whilst myself and the other amateur partners hacked our way around the course, Evans looked like a man composed, relaxed and on fire. He also possesses the gift of ball finding as he managed to save my skin a number of times. Charming and funny throughout the day he even seemed to warm to our new nickname for him. We suggested the name of "RYNO" and were determined to use whenever we could. 
"RYNO is making a charge on the back nine!" was a particular favourite of mine. Slightly unconvinced with our antics, he still took the whole thing with good grace. That is the point of the Pro-Am, to have fun, get on with each other and enjoy it. In that respect, having Ryan with us made the day even better. Keep an eye out for Ryan Evans on the European Tour sometime soon. Given the pedigree of the talent that comes out of the Challenge Tour, something tells me that you will be hearing his name a lot. 
We caught up with Ryan after our round to find out more about him.
GolfPunk: What do you think has been the secret behind your successful year so far?
Ryan Evans: "It's difficult to say. I was a reasonably good amateur, had some good wins as an amateur so I got the feeling of what it was like to win a tournament. Stepping up to the Pro game for the first year I played on the Challenge Tour and had a couple of top three finishes so I was close to winning. From there I got my main tour card and come third, which was my best result at the Czech Masters. Then I won the Turkish Airlines Challenge which is a Challenge Tour event. I don't know what I put it down to really?  Working hard on your game, believing in yourself and getting a good team around you. I feel like I have tried to make the game simpler over the last few weeks. I was putting a bit more pressure on myself when I won and was trying to win again, probably not too soon, but I put it on myself to win. So I've just gone back to enjoying it, swinging easy and go from there." 
GolfPunk:  And it's obviously working because you are fourth on the Road to Oman and looking good for your European Tour Card
Evans: "I'd say the last six events are the big events. Kazakhstan is huge, huge prize fund. Then you have two in China, Dubai, and Oman. There will be a lot of movement in them few weeks. There will be guys in the top 15 who might not be there at the end. I've just got to make sure I'm not one of them. I've got to go on and keep playing well like I have and the results should take care of it. I don't feel like I need to win because I've got myself in a good position but I still need to put in some good golf and as long as I can do that then I will be fine."
GolfPunk: You look at players like Jordan Smith who are doing so well on the European Tour. He won the Road to Oman last year, is that where you want to be this time next year?
Evans: "Yeah, of course. Jordan has had a phenomenal couple of seasons. He's won on all tours and even a top ten in a major. He'll probably go on and make the Ryder Cup team. Tyrrell Hatton is the same, he came through the Challenge Tour. I feel like we all have the talent it's just putting it together, getting on that waves of confidence. If you get a win then it is huge in your career. Confidence is the biggest thing I think." 
GolfPunk:  But that also goes to show just how good the Challenge Tour is in bringing fresh talent. I mean you've had Brooks Koepka, Jordan Smith
Evans: "You can go through the list of guys that have come through. Some are major champions, Ryder Cup players. The Challenge Tour is a great tour. The standard is fantastic. You've got to be 20 under nearly every week to win a tournament. Anyone can win and like I say, the guys that graduate, some come back down but some go on to do great things. You've got to take your chances when you get them." 
GolfPunk: And you are certainly doing that at the moment, the future's bright. 
Evans: "Yeah I got a win early in the year then I hit a bad patch, I was struggling. Probably trying to force things. I've gone back to feeling like how I used to play. I've got a guy on the bag over the past few weeks who has been a great help. He's very good at making sure I see the shot, that I'm happy with the right club, we have a good discussion and results, five top 10's out of six says that something is working."
GolfPunk: You've got a good partnership going haven't you? 
Evans: "Yeah, I feel like we bounce off each other well. You have some caddies that you gel with and some you don't. It's finding that right person for you and I feel that's a big help. If you look at the guys doing well at the minute, like Jordan. His friend Harry is on the bag and they are doing well. Tommy Fleetwood has got his best mate on the bag and doing well. I'd say Steve Williams and Tiger Woods were the best in the world, but me and Steve might not get on, we might not work.  So just because he's the best caddie doesn't mean I'd become the best golfer. So it's finding someone right for you, sticking with and enjoying the journey. 
GolfPunk: And that journey has plenty of miles to go.
Evans "I hope so. I hope I've got many many years. Plenty more ups than downs would be nice but I'll just take it day by day."
GolfPunk: That's the right attitude I think. Having seen what I've seen today I think you have every chance mate. 
Evans: "Cheers I appreciate that mate."
Related:
The Golf Spiv calls the BMW - here's where the value lies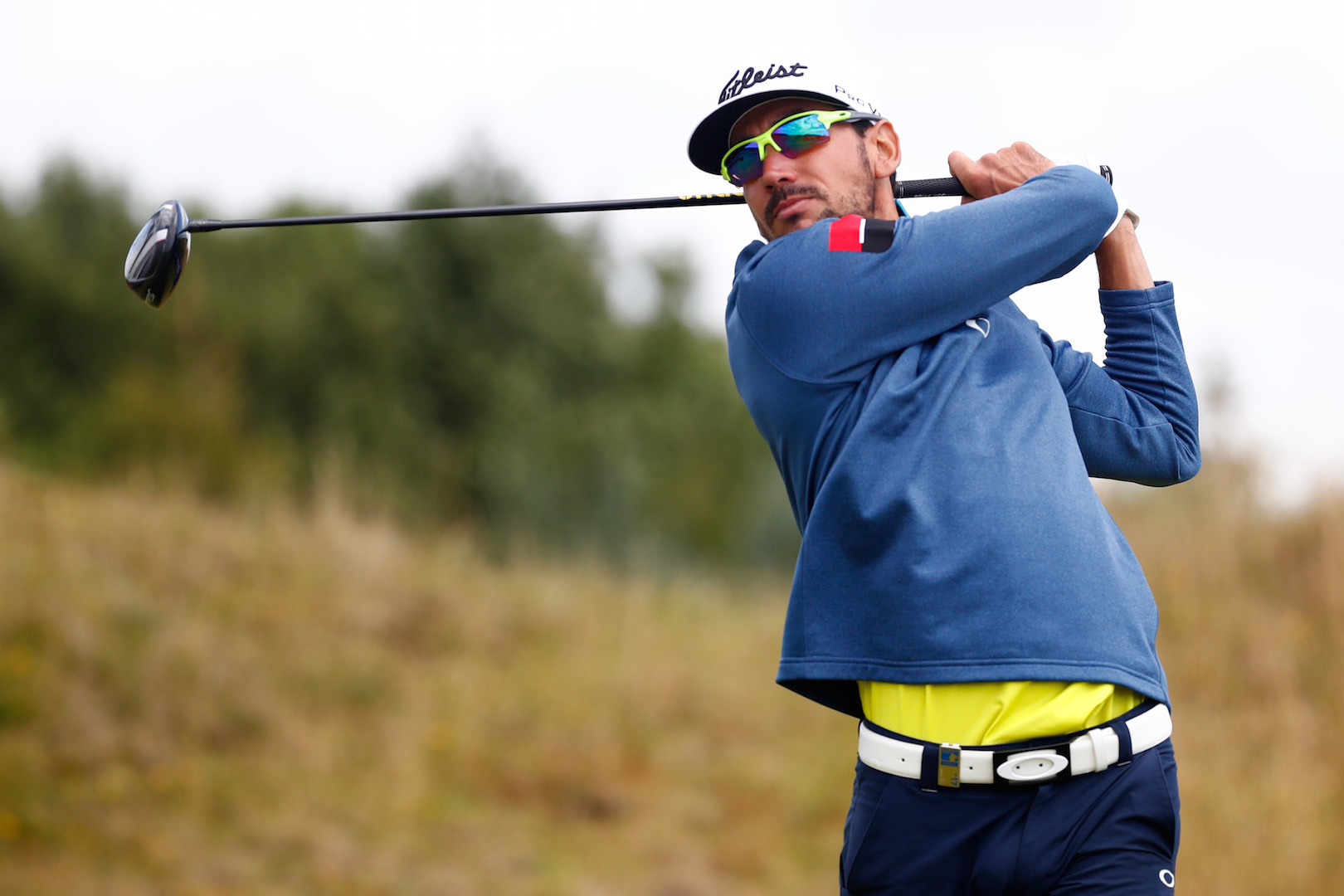 TAGS: Players, Tournaments, Bridgestone, 2017