Players
Jul 4th, 2018
G-Mac withdraws from Open qualifying after losing clubs
That's airlines for you...
Words: GolfPunk
It's the last thing a golf pro needs, losing his golf sticks just before trying to qualify for the Open.
Well, that's what happened to Graeme McDowell who tweeted Monday that Air France had lost his bag somewhere between Paris and Manchester on Sunday night.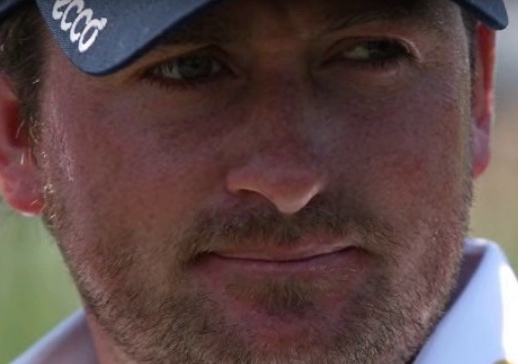 On Tuesday he was scheduled to play in a 36-hole qualifier in hopes of earning a spot in the 2018 British Open at Carnoustie. He added a hashtag to his tweet: "#help."
G-Mac still had no idea where his clubs were on Monday night so he withdrew from the tournament in order to concentrate on trying to qualify this weekend at the Irish Open instead.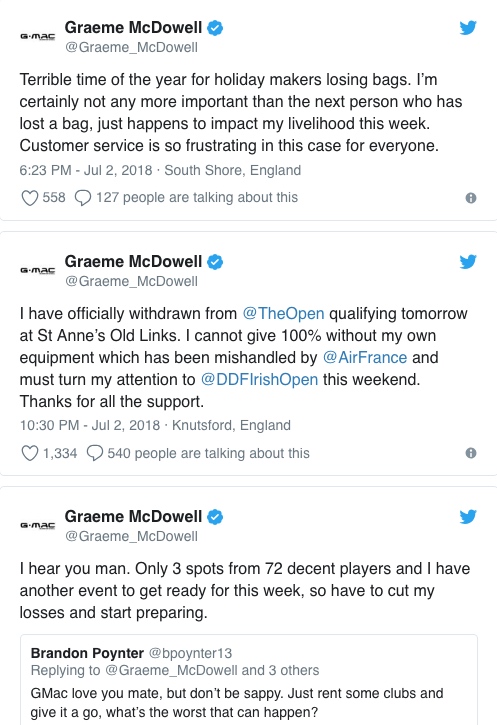 "I cannot give 100% without my own equipment which has been mishandled by Air France," he said. McDowell also responded to critics who said he should have rented clubs: "Lots of you wanting to know why I don't grab a set off the rack and give it my best shot to get in @TheOpen. Of course I could do this, but wouldn't be firing on all cylinders."
Not everyone agreed with him by the looks of some of these tweets...