Players
Sep 2nd, 2017
Dustin Johnson takes first round lead in Boston
Review & highlights
Words: Tim Southwell Photography: Getty Images Styling: GolfPunk
Looks like Dustin Johnson is back to his best after shooting a five-under 66 in the first round of the Dell Championship at TPC Boston.
DJ beat Jordan Spieth last Sunday to win his fourth tournament of the season and now he chasing five.
Masters champion Sergio Garcia shares second after six birdies in his 67,but defending champion Rory McIlroy shot a disappointing 72 which featured three birdies, two bogeys and a double. He has yet to win in 2017.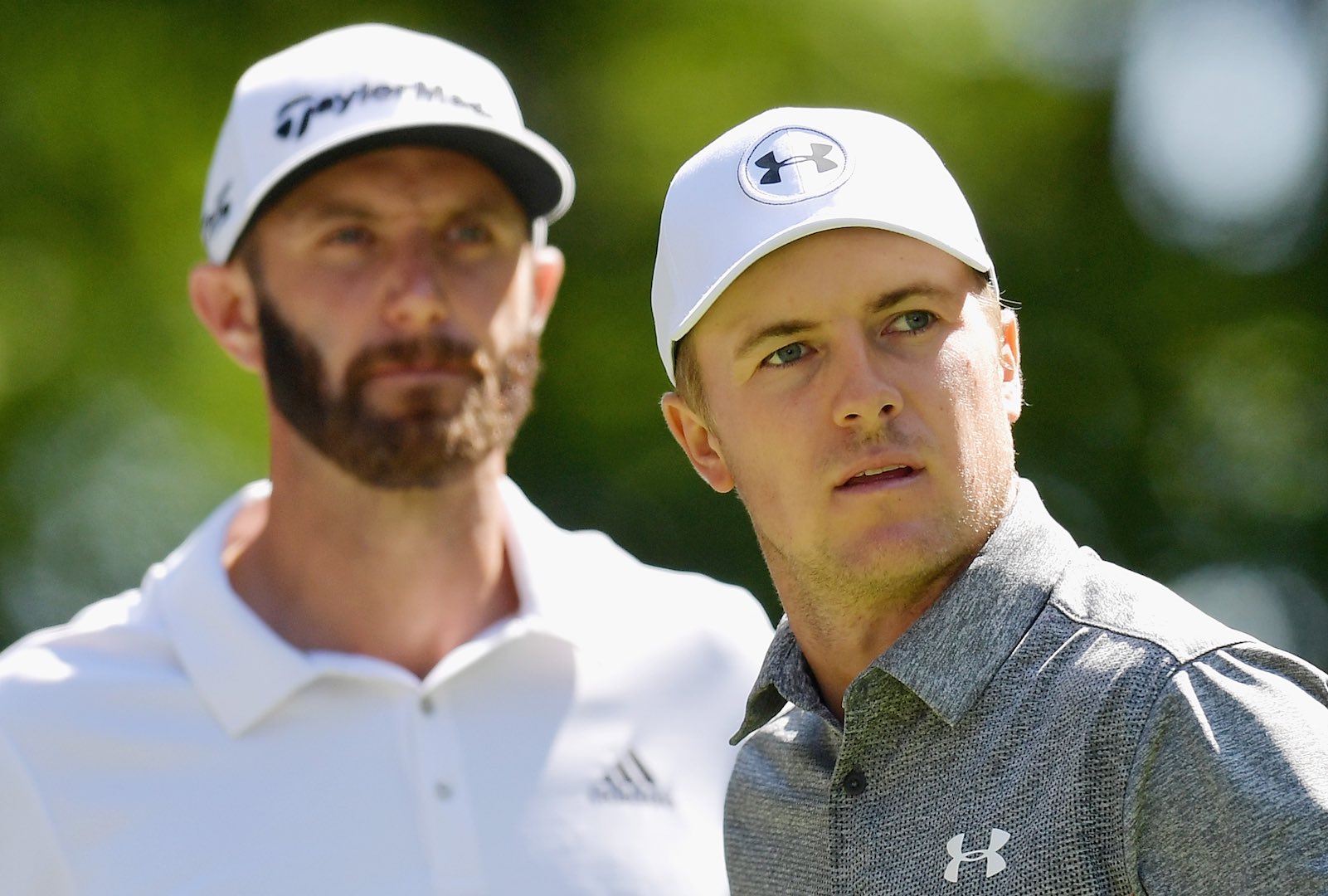 The Dell Championship is the second of the four FedEx Cup events, with the top 70 after Monday's final round progressing to Lake Forest in Illinois next week.
"When you win, you're playing well, so it gives you a lot of confidence," said DJ. "For me, that was one thing that was probably lacking a little bit the last few months."
Check out round one highlights here
https://www.youtube.com/watch?v=YCz2Ayo__-o
DJ's closest challengers for the $10million Tour Championship Jordan Spieth and Justin Thomas failed to bring any real heat. Spieth was three over for his first seven holes before finishing with a 72, while Thomas had 16 pars, one birdie and one bogey in a level par round.
Hot on Johnson's trail are Sergio Garcia, Marc Leishman, Kyle Stanley and Jon Rahm, all one shot behind.
Spain's Garcia posted five birdies on the front nine and managed to scramble a par on his final hole.
"I made some nice putts here and there early on," Garcia said. "And the ones that I didn't make, they looked like they were going to go in. So a lot of positives."
Related:
Ed's Letter: 3 Alternatives to the FedEx Cup Play Offs