News
Jul 5th, 2021
What is England Golf's independent golfer scheme?
An opportunity for all golfers to obtain a handicap
England Golf is offering golfers to join a new digital community via its new iGolf platform.
For an annual subscription of £40, golfers will receive the following:
A World Handicap System handicap index
Personal liability insurance
Access to the 'My England Golf' app to post scores, track progress and engage with friends
The scheme will be open to all golfers regardless of age and the following basic terms will apply:
Subscription is open to any golfer with a home address in England.
Any golfer who has left a golf club within the last six months will not be eligible to subscribe.
Registration will take place online for a 12-month rolling subscription.
Subscribers will sit outside of the current affiliation framework (including membership of the county).
County and national events will remain open to golf club members only. If clubs wish to create an independent golfer-only competition or, alternatively, integrate them into some or all of the existing club competitions, this would be at their discretion.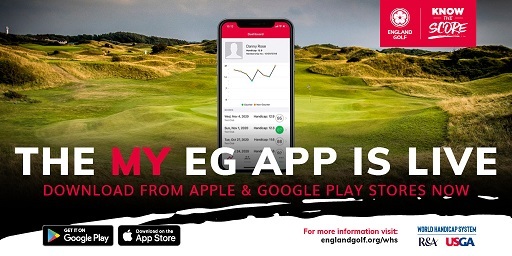 How will golfers get a handicap index?
Golfers can obtain a handicap index by submitting scores from 54 holes of golf played in accordance with the Rules of Handicapping.
Scores counting towards the 54-hole total can come from any combination of nine and 18-hole scores.
All rounds must be pre-registered on the 'My EG' app and, on completion, digitally verified by a playing partner who is either a golf club member or subscriber to the new platform.
Lapsed golf club members may be allocated a handicap index based on scores in the system dating back to January 2018.
The integrity of the handicap system will be maintained through a robust system of checks and balances, including:
Processes on the app
Setting up of a national independent golfer handicap committee
Educating on rules of handicapping, rules of golf and etiquette
Opportunity for peer review
TAGS: News, World Handicap System, England Golf, iGolf, 2021
---
And another thing...