News
Oct 29th, 2020
Nicklaus announces vote for Trump
And it has not gone down that well on social media
Words: GolfPunk Photography: Getty Images
Jack Nicklaus has caused somewhat of a Twitter storm by releasing a statement supporting Donald Trump. It seems many do not share the Golden Bear's admiration for the President of the United States and many of the responses contain some rather fruity language.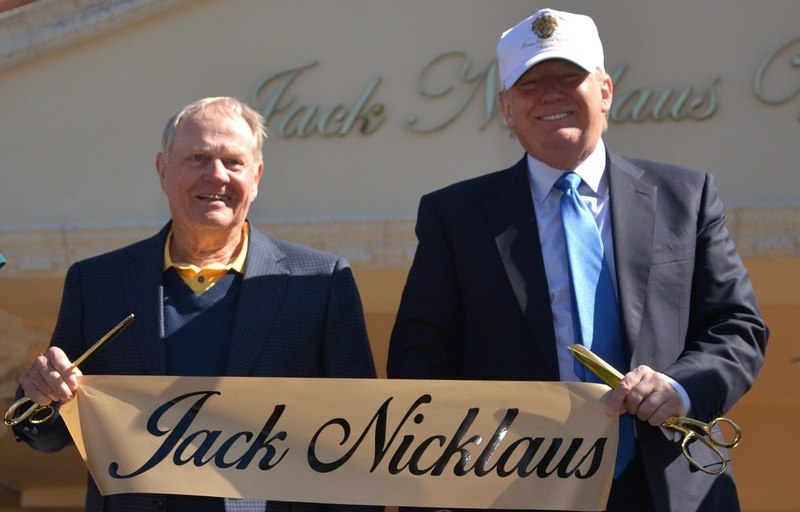 Nicklaus and Trump have been friends for some time and Nicklaus has designed golf courses for the Trump estate. It has also been pointed out by some that the President supported a contribution to a Miami children's hospital in Nicklaus' name from the fiscal budget this year.
"I have had the privilege over the last 3 ½ years to get to know our current President a little more as his term has progressed. I have been very disappointed at what he's had to put up with from many directions, but with that, I have seen a resolve and a determination to do the right thing for our country," Nicklaus wrote in his posting.
The negatives responses' to Jack's statement included statements such as
"I will not play any of his courses or have anything to do with his "brand" going forward. " and
"Disappointing to see this from such a sports legend."
However, Nicklaus received support from another golfing legend Nancy Lopez who thanked Jack for his tweet and went on to say that Trump  "has a big heart and I know he loves this country!"
Nancy also received a wee bit of abuse after her tweet.
"Will never use my Nancy Lopez golf clubs or apparel again!!!!" said one angry golfer.
TAGS: News, Donald Trump, Jack Nicklaus, 2020
---
And another thing...