Fashion
Nov 20th, 2020
FootJoy launches the all new FJ Stratos
Innovative footwear that is specifically tuned for golf
FootJoy, the #1 Shoe in Golf, today launch the ultimate in, on and off-course comfort with the all new FJ Stratos.
Featuring an unparalleled, ultra-cushioned underfoot ride, game-changing traction and super soft leather uppers, FJ Stratos is innovative footwear that is specifically tuned for golf.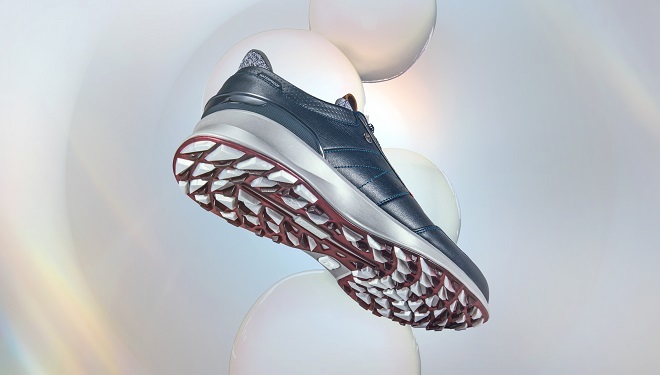 STRATOFOAM CUSHIONING SYSTEM
FJ Stratos features an all-new cushioning compound called StratoFoam, a proprietary foam blend that provides optimal support and comfort for conditions specific to golf, including swinging, walking and everything in between. StratoFoam is the perfect blend of cushioning, made up of a proprietary EVA/Polyolefin mixture, which helps absorb shock for maximum comfort and energy return.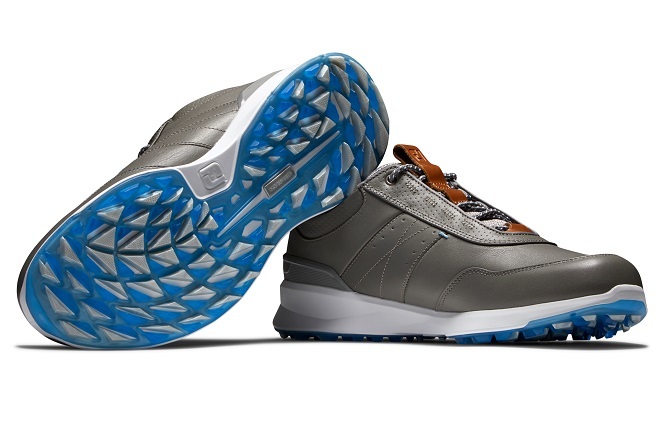 ADVANCED VERSATRAX+ OUTSOLE
The all-new VersaTrax+ outsole is designed to provide optimised traction for every lie and every condition on the course. Its anti-channelling tread pattern has been engineered to deliver total traction coverage, reducing slippage from any angle as the shoe is always able to find the next traction element to catch onto the ground.
The new outsole configuration utilises multiple TPU compounds to grip any surface – a harder TPU for on-course grip and a softer TPU for traction on harder surfaces - making the FJ Stratos the ultimate, versatile footwear option in golf.

The FJ Stratos innovation package results in Tour-level on-course performance and was named a top-rated, best-in-class shoe in Cornell University's recent turf grass/green friendliness testing.
SUPER SOFT, SUPER SUPPLE
FJ Stratos uses a beautiful, soft, premium leather upper from Pittards® of England, utilising a proprietary tanning process to achieve an ultra-luxurious, supple feel. It features an athletic-fit construction with an integrated tongue for all-around comfort and a reinforced heel for greater rear foot stability.

"A golf shoe needs to connect your foot to the surface that you're playing on, but the loud and clear feedback from our target consumer is that it also needs to provide exceptional comfort."
"Our game changing StratoFoam midsole was designed and developed specifically for golf, providing cloud-like comfort while absorbing and returning the most energy, which results in less foot fatigue after a round of golf. Combined with the revolutionary VersaTrax+ outsole, the FJ Stratos delivers the best combination of uncompromising on-course traction with genuine off-course versatility and ultimate comfort."
Richard Fryer, Director of Product Management, FJ Footwear

Availability: 4th December 2020 | SRP: £159.99
View the Stratos collection in full at
www.FootJoy.co.uk
---
And another thing...