News
Aug 28th, 2020
Callaway Golf sponsors Women's Golf Day
Official club sponsor demonstrates its commitment to the women's game
Words: GolfPunk
Callaway Golf is announced as an Official Sponsor of Women's Golf Day (WGD), joining an impressive roster of industry sponsors that are supporting the 5th Anniversary of the global event on September 1st.  The two organisations come together with a shared vision to empower, support and engage with the diverse female golfer community across the world.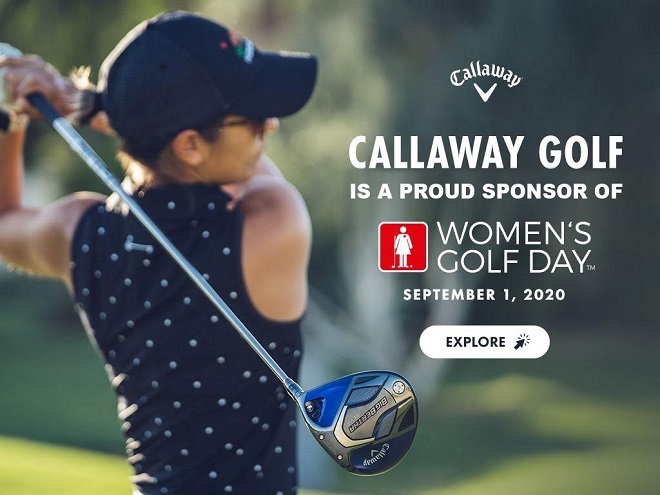 In becoming the Official Club Sponsor, Callaway Golf is demonstrating its commitment to elevating the women's game and recognising the important role that WGD plays in bringing together women who play or are interested in finding out more about golf. Callaway will work closely alongside the WGD Team throughout the coming months to activate the sponsorship and give the WGD global community access to its impressive female product line.
"Women's Golf Day is about more than just a single day event and this partnership offers us a unique opportunity to connect with a truly global community of women who love golf," said Nick McInally, VP of Global Marketing at Callaway. "We are committed to being at the forefront of the women's game, and we're dedicated to developing partnerships, products and an overarching community for all female golfers. We are so proud to announce our sponsorship of Women's Golf Day, and to work directly with them on these great initiatives."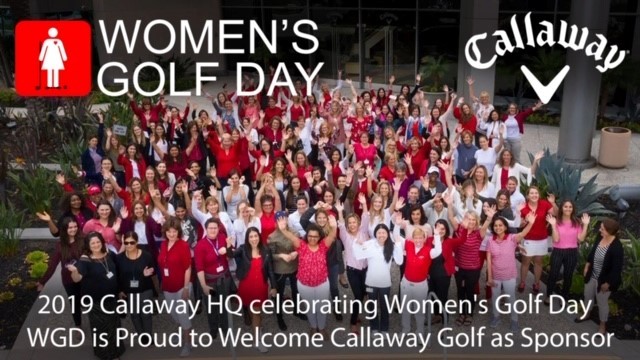 Elisa Gaudet, the founder of Women's Golf Day, is delighted to officially welcome Callaway Golf into the WGD global community and is excited about what can be achieved with combined efforts.  Elisa explains: "Women's Golf Day is an amazing worldwide community of people, brands and organisations whose shared passion is golf and seeing more women and girls play.  Our golfers want to play more and improve their game, so we are proud to be able to connect them to the companies who are prioritising the women's game, like Callaway Golf.  As well as offering amazing female products, Callaway is very active in supporting some of our key Ambassadors, top professional golfers and PGA teaching professionals who have been strong advocates for WGD. This is a wonderful synergy between brands."
There are several ways to be part of WGD on September 1st:
If you are able to play golf on September 1st you can find a location online https://womensgolfday.com/locations/ 
If you are unable to take part in a live event enjoy over 50 inspiring videos for new and existing golfers in the video library.  
You can also join us online by following @womensgolfday @Callawaygolf and using #womensgolfday #WGDunites #TeamCallaway
To register for the WGD VIP Membership visit www.womensgolfday.com/become-a-member/
TAGS: News, Women's Golf Day, Callaway, 2020
---
And another thing...