News
Apr 13th, 2016
Zen Green Stage adjustable putting platform launched
In door practice goes to a new level
Words: John Dean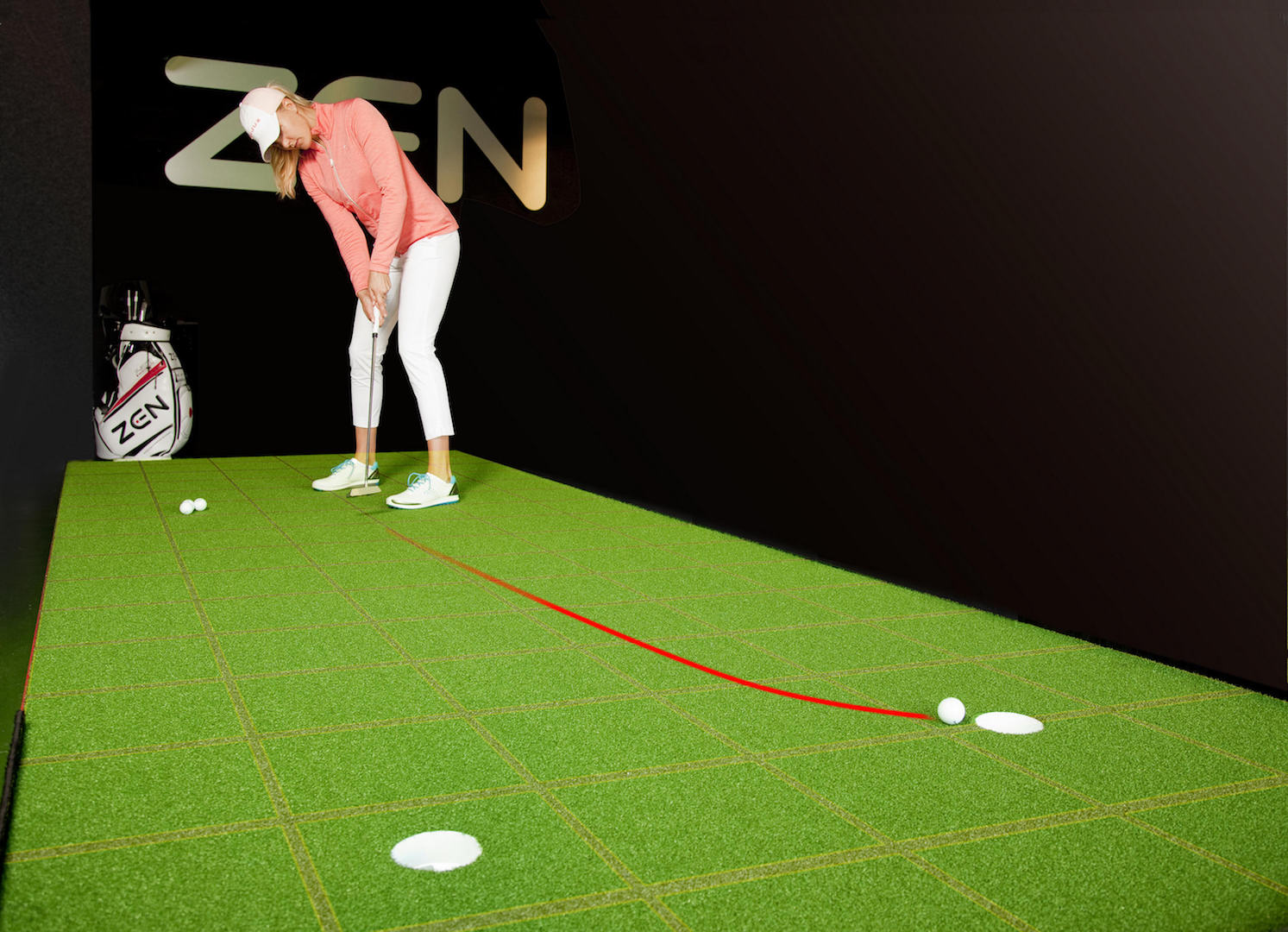 A new era of putting practice has arrived with the launch of Green Stage, the adjustable putting platform from Sheffield-based putting specialists Zen Green Technology.
The world-first, computer-controlled Green Stage enables golfers to practice an almost limitless number of breaking putts to their heart's content, mastering the art of green reading in a comfortable indoor environment.
The 16ft long stage takes seconds to adjust from one slope to another, and can offer golfers challenging double-breaking putts as well as all other putts in the scoring zone.
"The straight putt is a myth," said Zen's Nick Middleton, Tour putting coach, creator of the Zen Oracle putter, and co-inventor of Green Stage.
"Contrary to what golfers have been taught for years, there is no such thing as a truly straight putt beyond two feet. So if only one in a hundred putts are dead straight, why do most golfers practice their putting on a flat surface? "The humble living room carpet may be convenient, but it doesn't replicate the challenge of a real golf course. Now, with Green Stage, golfers have the perfect place to learn, practice and perfect the twin arts of pace and green reading. In a few seconds, Zen Green Stage can replicate every putt under 15 feet on the planet."
The Zen Green Stage (£16,650 + VAT)  offers up to 12 per cent variation in rise and fall slope, variable contours, multiple cups, touch-screen operation, and a quick-change putting surface which can replicate a variety of green speeds.
It can also easily be converted to a full-swing platform for other types of practice and a touch screen remote enables users to dial in custom slope settings, or to choose from pre-set slopes and challenges which can be created and stored in unlimited numbers.
One of the world's leading authorities on putting and green-reading now coaches students on the Green Stage. "This is the next step for putting practice" said Jon Karlsen PhD, Tour putting coach, author of several academic research papers on putting, and Elite Golf Director at the Norwegian Golf Federation. "Just as launch monitors have become ubiquitous over the last decade, within a few years I think the Green Stage will be everywhere, including many Tour players' homes."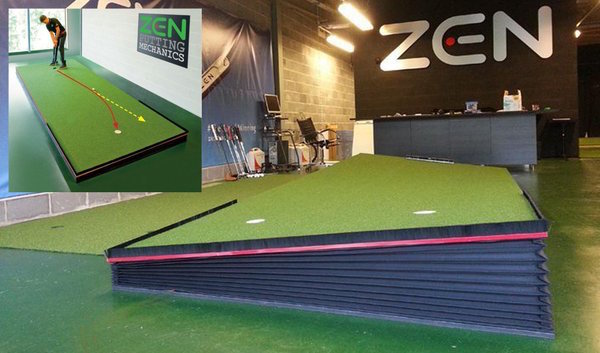 For more golf technology click here or on the image below to check out the new Zepp 2 state-of-the art training aid.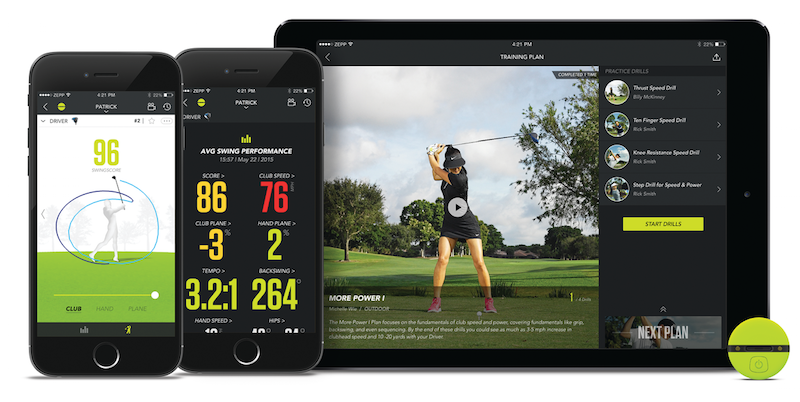 TAGS: Putting, Golf Technology, Putting Simulator, News, 2016