News
Dec 10th, 2015
World Record set for Golf Painting
£700,000 for picture of Blackheath Captain General
Words: Daniel Owen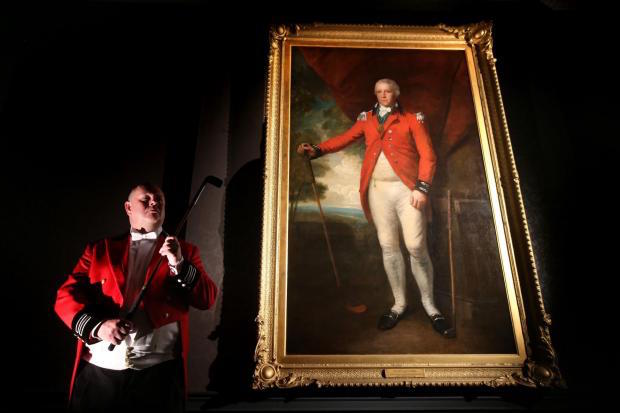 Royal Blackheath have secured the safety of their club by selling a painting for £700,000 at Bonhams. "The Portrait of Henry Callender", is one of the earliest paintings to show a golfer.
The world famous London club are using the funds made to buy the freehold of the course and the clubhouse from the Crown Estate. Painted in 1790 by Lemuel Francis Abbott, the painting is the most expensive piece of golf art ever auctioned.
The painting of Henry Callender showed him in his Captain General of the Blackheath Society of Golfers outfit, a title bestowed on upstanding members of the society who were essentially part of the club committee. 
"It is an extremely famous painting and it wasn't a surprise at all that it sold for such an impressive price." Henry Baggott, a specialist for Bonhams, said: "It's an enormous painting, it's life-size, and it's very imposing to look at.
"It's a very well-known golfing image and it grew to fame as it has been hanging in the golf club since 1812.
"It's significance is that Blackheath is one of the oldest clubs in the world and it is one of the first documented paintings of a club member.
"There are replicas of it in clubs and collections all around the world, and a sale of this sort of fame in the world of golf is relatively unheard of."
Now where's that first edition of Curly Spillane gone…
TAGS: Bonhams, Royal Blackheath, World Record, News, 2015