News
Nov 3rd, 2016
World No 1 long drive coach
The story behind Joe Miller's coach
Words: John Dean Photography: Photo by Cy Cyr / The Golf Channel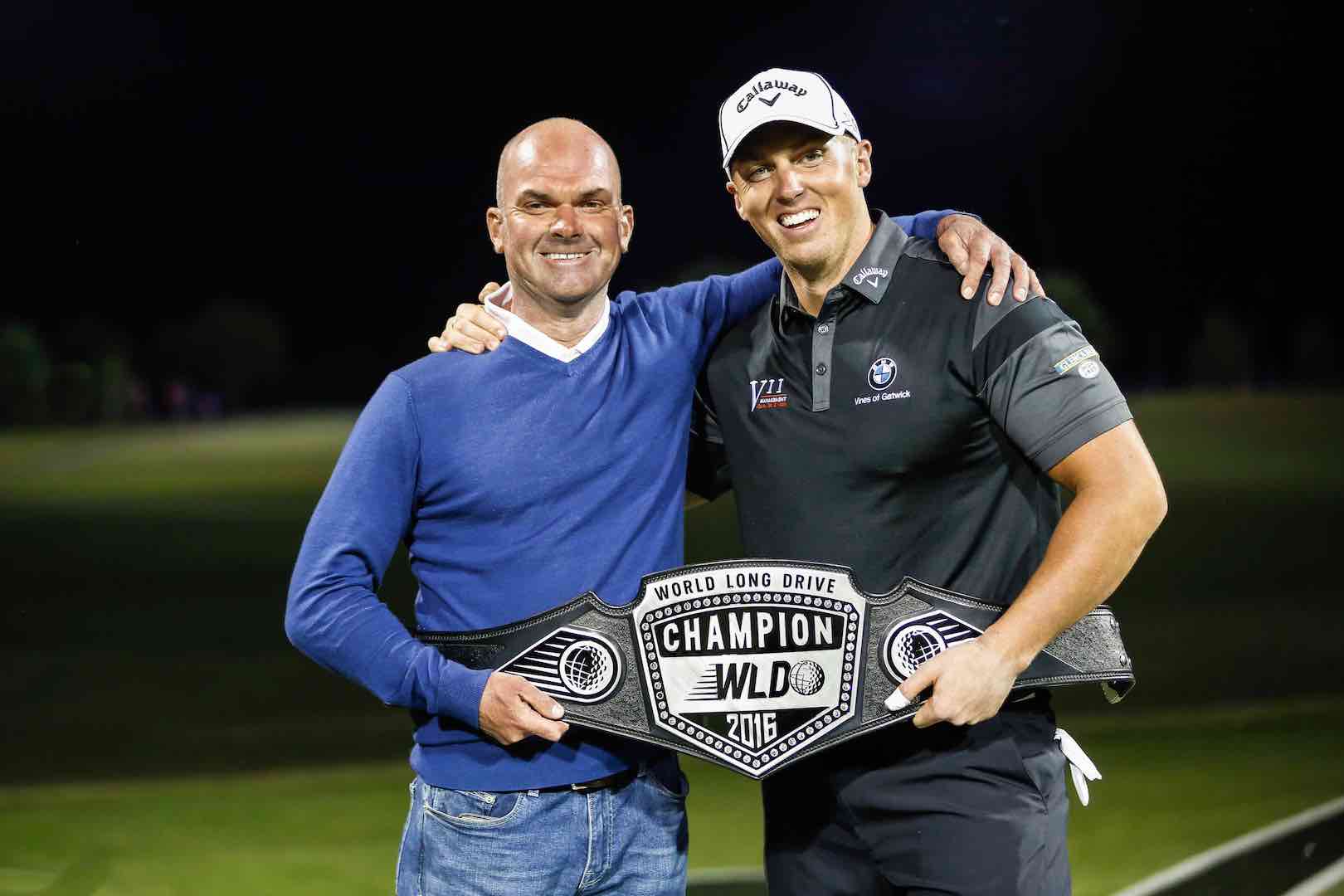 Londoner Lee Cox, head PGA Professional at The Shire London, is already one of the UK's most-recognised golf teachers, but in October 2016 his credentials as the world's #1 long driving coach were also confirmed when his friend and star pupil, Joe Miller, smashed his way to his second World Long Drive Championship.
Few golfers who have ever lived have possessed the physique and technique of the extraordinary Joe Miller, and even less can come anywhere close to Miller's legendary 9-second 'hang time', but the 46 year-old Cox specialises in giving all levels of golfer special lessons on how to hit the ball further at his Academy at The Shire London, near Barnet.
"Give me any golfer, and I can help them add twenty yards by training them in club delivery, swing mechanics and biomechanics" said Cox. "Joe Miller combines massive precision with an explosive power which is beyond the reach of most golfers, but there are common factors which every golfer can learn from."
Since Miller was in his late teens, the duo have been a formidable team in distance-hitting events. The pair originally met as family friends, and Cox quickly saw something special in the young Miller, who was already a prodigious hitter. Joe Miller's European Championship win in 2005 announced him to the world, and in 2010 he became RE/MAX World Long Drive champion for the first time.
October 2016's World Long Drive Championship victory in Oklahoma – which Miller nailed with a 423-yarder in the Final – saw Cox's star pupil become first European golfer in history to win two World Long Drive titles.
"On October 12th Joe gave arguably the greatest final-day performance in World Long Drive history" said Cox. "To see him over there against all the Americans, winning under extreme pressure against a partisan crowd, was just the greatest moment. Joe is much more than a pupil, he is a close friend, and to see him dominate on that final day was one of the best feelings in my life."
When competing in long drive events Miller, a plus-3 handicapper and former member both of The Shire London and its predecessor Bridgedown Golf Club, plays with a 3-degree Callaway XR driver fitted with a Fujikura Joe Miller Prototype 3X shaft. In competition he typically generates over 150mph clubhead speed, approximately 20% higher than the fastest speeds on the 2016 US PGA Tour. His winning drive in the 2016 World Long Drive Championship had a 'hang time' of around nine seconds – two seconds more than the longest hitters on Tour.
Tony Menai-Davis, who opened The Shire London in 2007 after persuading European golf icon Severiano Ballesteros to design him a spectacular championship golf course, had this to say about his illustrious coach: "Lee is a wonderful teacher, and golfers come from miles around to have lessons with him. All of us at The Shire London offer our warmest congratulations both to him, and of course to Joe, for this magnificent achievement."
"There is literally nobody better in the UK to come to, if you want to hit the ball further" said Ceri Menai-Davis, director at The Shire London. "Lee has spent 15 years researching every aspect of big-hitting, and has coached not only superstars like Joe Miller, but also many elite-level golfers and countless higher-handicappers on how to "flush it" with a driver.
"Spend half an hour with Lee and you will quickly realise that his expertise on the subject is unique, and exceptional. We are proud to have Lee Cox here at The Shire London, and we invite golfers from across the UK to come and learn from him."
However, Cox always reminds golfers that it is not all about big-hitting. "You have to hit the fairway, first and foremost" he emphasised, "and then you need to get it into the hole. Long hitting is seductive, but finesse will always get your handicap down faster!"
Related: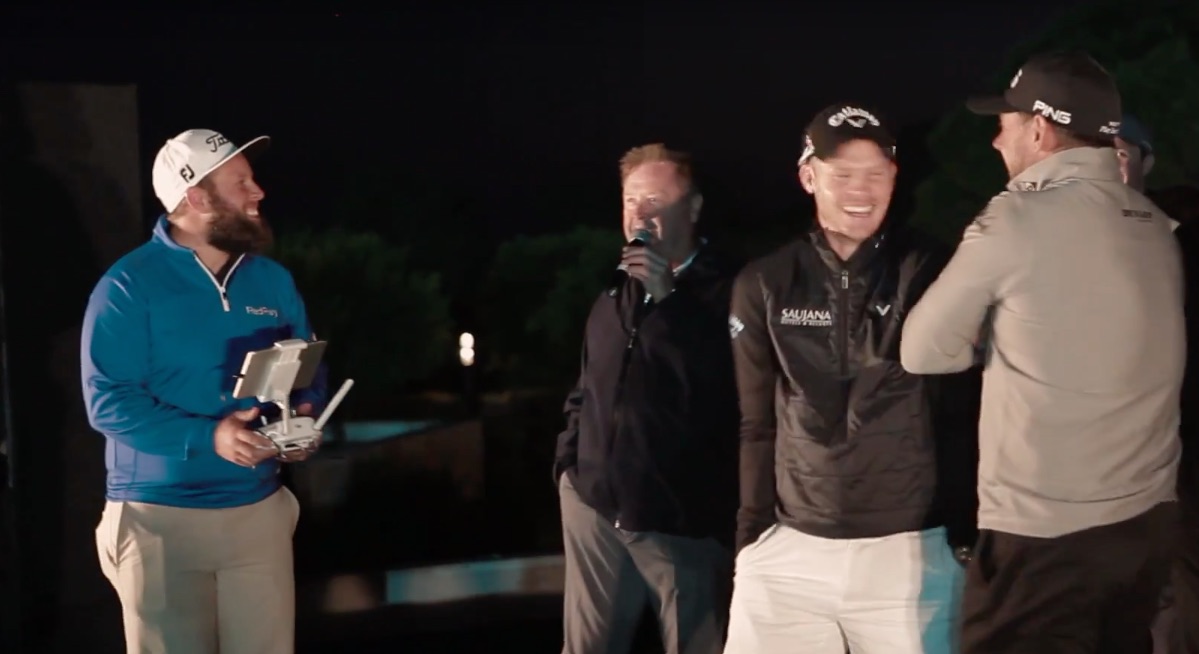 TAGS: Joe Miller, The Shire London, Lee Cox, News, 2016, Long Driving