News
Dec 4th, 2016
Why golf clubs are missing out on student golfers
Another missed trick!
Words: John Dean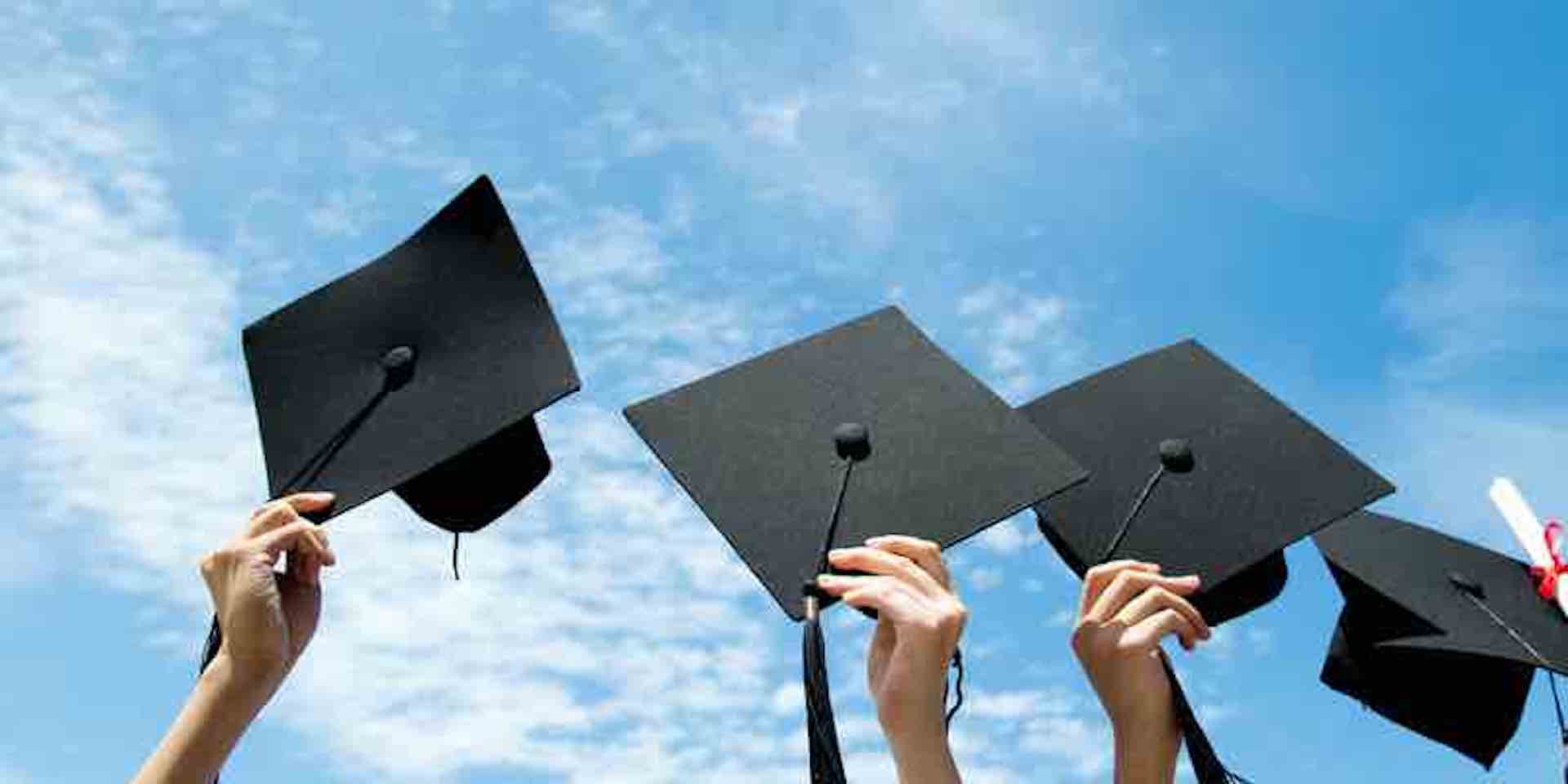 A new survey on golf clubs in university towns and cities has found the majority do not offer incentives for students. Another missed trick! Arghh.......
GolfSupport looked at ten areas with large student populations, including London, Manchester, Edinburgh, Oxford and Cambridge, and found in every locality a minority of golf clubs offered student incentives or discounts.
The figures did, however, vary wildly. In Manchester, Birmingham and Coventry more than 40 per cent of venues offered discounts, but it Glasgow, Oxford and Cambridge the figure was less than 20 per cent.
There are, for example, 12 golf clubs in both Oxford and Cambridge, and yet in both cities just two clubs each provide student packages.
"Despite various incentives to make golf more affordable to the wider population, the research reveals that university students are left out of exclusive deals and offers by more than two thirds of golf clubs," said a spokesman.
"In total, 242 golf clubs were reviewed in the top 10 university cities in the UK: London, Glasgow, Oxford, Manchester, Edinburgh, Birmingham, Cambridge, Coventry, Newcastle and Nottingham.
"Oxford and Cambridge were found to be the least student-friendly as only 16.6 per cent of golf clubs offer discounts / incentives for university students.
'Oxbridge' is followed by Scotland's top university cities of Glasgow and Edinburgh with 19.4 and 22.5 per cent student-friendly golf clubs, respectively.
"With 43.3 per cent of golf clubs offering student packages and discounts, Manchester brings a ray of hope for student golf in the UK. Other cities with a notable proportion of student-friendly golf courses include Birmingham (42.9 per cent) and Coventry (41.6 per cent).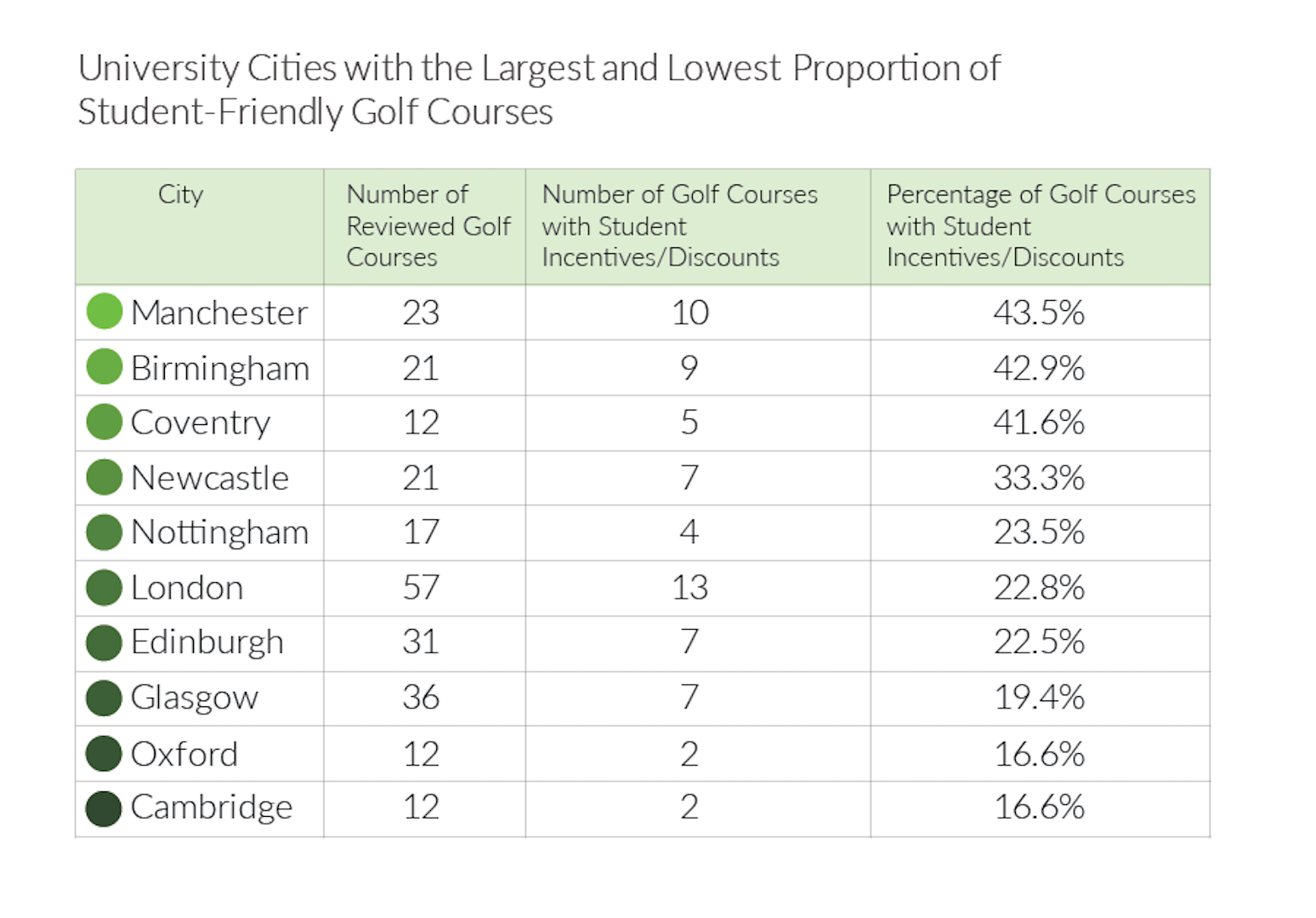 While just 27 per cent of the reviewed golf courses can be defined as student-friendly, those that didn't forget about students actually offer highly attractive packages.
Aidan Heslop from Ravensworth Golf Club said: "Despite the reduced fee, student membership gives full access to the course, a CONGU handicap and the fee includes county and England Golf fees as well as a discounted member's card for use in the bar. Students are able to play in all club competitions and participation is welcomed."
Gary Swift from GolfSupport commented: "We were really surprised by the results of the research. Considering that the golf industry is striving very hard to find ways to make the game more appealing to the young generations, one would expect that golf clubs are attempting to do the same through special student deals and offers, especially those in or near the top university cities."
One of my few regrets when I was at University was that I did not play more golf. It's a time when you have ample time to get your sticks out, and I know I would have played more with a little bit of encouragement. It makes me want to pull my hair out that such obvious opportunities to grow the game are being ignored.
Children, women, students are all being short–changed by too many clubs. And I won't even start on the need for more ethnic diversity, and the need to get more poorer inner city kids into the game.
Yes, there is some great work been done out there by the likes of the Golf Trust and the Golf Foundation, but with a bit more joined up thinking, so many more people could be getting into the game, getting out there and getting on with it #frustrated!
Related:
Why golf is missing a $35 billion opportunity