News
Jun 15th, 2015
Who's the new guy?
The European Tour has a new boss
Words: Ken Schofield CBE Photography: Getty Images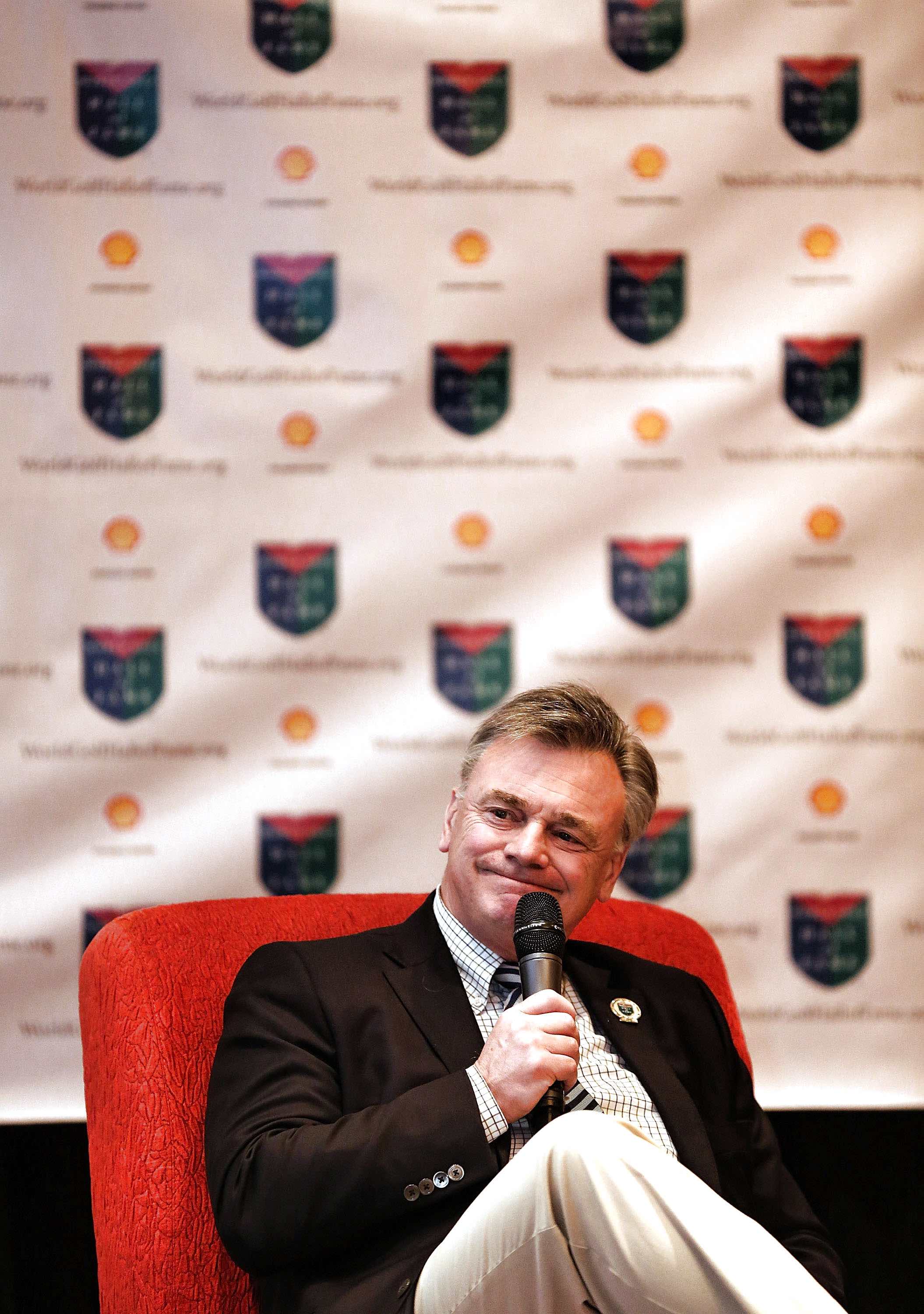 Last Friday came news from the PGA European Tour that the 51 year old Canadian, Keith Pelley – armed with an impressive career record in the North American world of media and sport – would become the Tour's new Chief Executive during the summer ahead. In replacing George O'Grady, one of only three leaders since the Tour's inception in 1972, John Jacobs and myself being the others, Keith will be under no little illusion that he will be filling the boots of a man steeped in the Tour's growth from "corner shop" to "global hypermarket"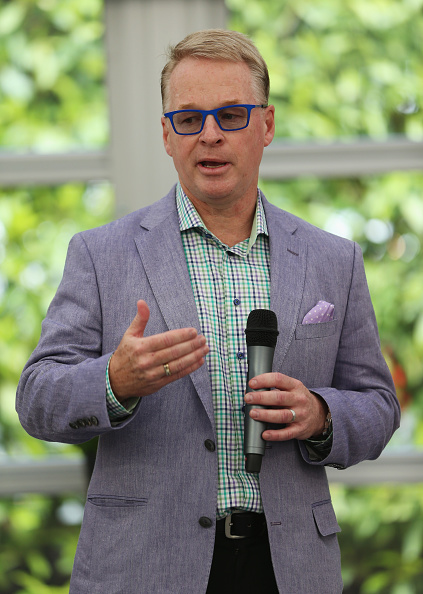 You see George O'Grady, like myself, was a product of, and mentored by John Jacobs, rightly titled the Tour's Founding Father. Jacobs' golfing pedigree: Ryder Cup Player, arguably the game's finest teacher, pioneer of Driving ranges throughout GB&I etc is a matter of public record. O'Grady's record is in it's own way equally impressive. Recruited by a Panel – chaired by Jacobs – along with the different but similarly admirable Ulsterman Tony Gray, in time for the 1974 season, O'Grady initially took up the reins of Tournament Director.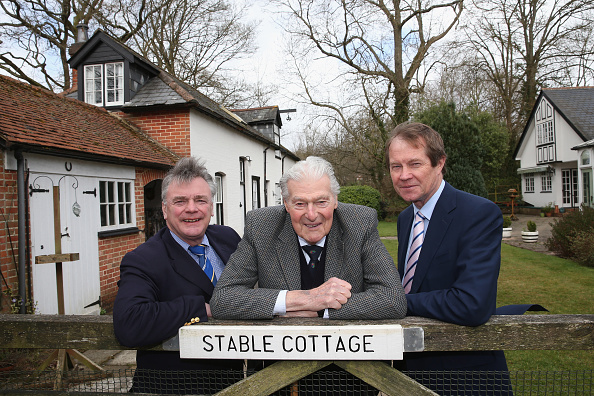 At that time I was preparing to succeed John – who, having successfully united GB&I along with Western Europe into what would soon become the modern PGAET – had determined he would revert to running his own thriving business life. Now, some 40 years later, I'm able to reflect on George O'Grady's enormous contribution to the European Tour, having been his colleague for 30 of these years and indeed his consultant for the past 10 years.
From the very outset George established himself as one of the finest of ALL Tournament Directors. In 1977 at Royal Lytham (incidentally his home club) he became, and remains, the youngest Chief Referee in Ryder Cup history. Gifted with a wonderful presence, little or nothing phased him, including addressing both Ryder Cup Teams – stacked with the Nicklaus's, Watson's, Jacklin's, Coles's et al - as to the precise playing conditions of the matches.
As the'70's gave way to the 80's the Tour had established a consistent growth pattern. The commercial side – including broadcast and sponsorship – was fuelling that growth and the Tour gained its full incorporation under the Companies act. By 1983 further specialisation was embarked upon with the formation of Tour Enterprises under George's Managing Directorship, and what had really started with he and I cavorting around London searching and following ANY potential sponsor lead, had become a pretty sophisticated operation.
Aided by Ryder Cup success at The Belfry in 1985, together we gained further traction in television with the formation of the Tour Productions Joint Venture (with Trans World International) and the Tour's first overall Corporate Sponsor in Volvo. George was central to these, and many other initiatives as the Tour continued on its journey of growth and expansion. He was the safest pair of hands and always my first and last port of call when the biggest and sometimes marginal decisions had to be taken.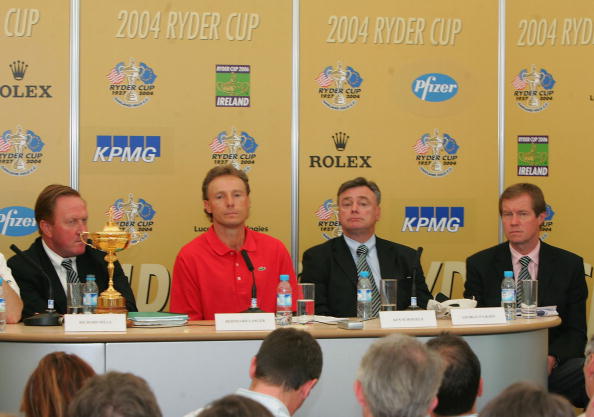 In the 90's the Tour's co-sanction programme with the South Africa Sunshine Tour, The PGA Tour of Australasia and the then Asian Tour were launched and together George and I travelled the world building and maintaining relationships with all the key figures, be they administrators, broadcast and print media, and of course the Tour members themselves, whose business we were jointly endeavouring to consolidate and improve.
As the 20th century was coming to a close so soon would I be thinking of standing aside. After all, 30 years was a long and satisfying innings (1975-2004). That I was prepared to leave before I had reached the age of 60 was as much because I knew, for sure, that George could and would do the job in the manner required. Happily it worked out that way. Both Neil Coles and Mark James, then respective Chairmen of the Board and Players Committee, shared my view that all would be well under George.
And so it has proved. In eight of his first ten years at the helm, prize money was increased year-on-year, no mean achievement when for much of the period the world fell under arguably the fiercest financial crisis in living memory. Much of southern Europe fell – or least felt bankrupt – with national and regional governments ripping-up firm sponsorship commitments that hitherto would have been fulfilled without question. In such times exceedingly cool heads are required at the control tower, and in George O'Grady the European Tour have had just that.
When Keith Pelley arrives, it appears intended that George will assume the key role in the Tour's International relations – always a vital arena, and more so, when in 2016 golf returns to the Olympic Games. Together with Peter Dawson, soon retiring as CEO & Secretary of the R&A and Tim Finchem, Commissioner of the US PGA Tour, perhaps no one did more to ensure golf's re- admittance to the IOC's medal table after a century on the side lines than George himself.
What of the fresh challenges awaiting Keith Pelley? Well, if my experience – and those of Messrs Jacobs & O'Grady also are anything to go with – he should plan on finding ways to maintain the full Schedule of Tournaments: Increase Prize Money as quickly as possible from it's current impressive overall level of around 150 million euro to 200 million! Oh yes, and play on the very best available courses in the very best possible playing conditions.
Only that,... well, surely that would be not too bad for starters!! One thing he will be able to add to his impressive arrival credentials in tackling the challenge will be goodwill. That has been built up over the past 40 years and will be George O'Grady's finest legacy.
Cheers everyone, Ken.
TAGS: George O'Grady, John Jacobs, Ken Schofield, European Tour Golf, News, 2015, European Tour