News
Feb 16th, 2017
What's this alligator doing on the green?
Virtual reality comes to golf course design
Words: John Dean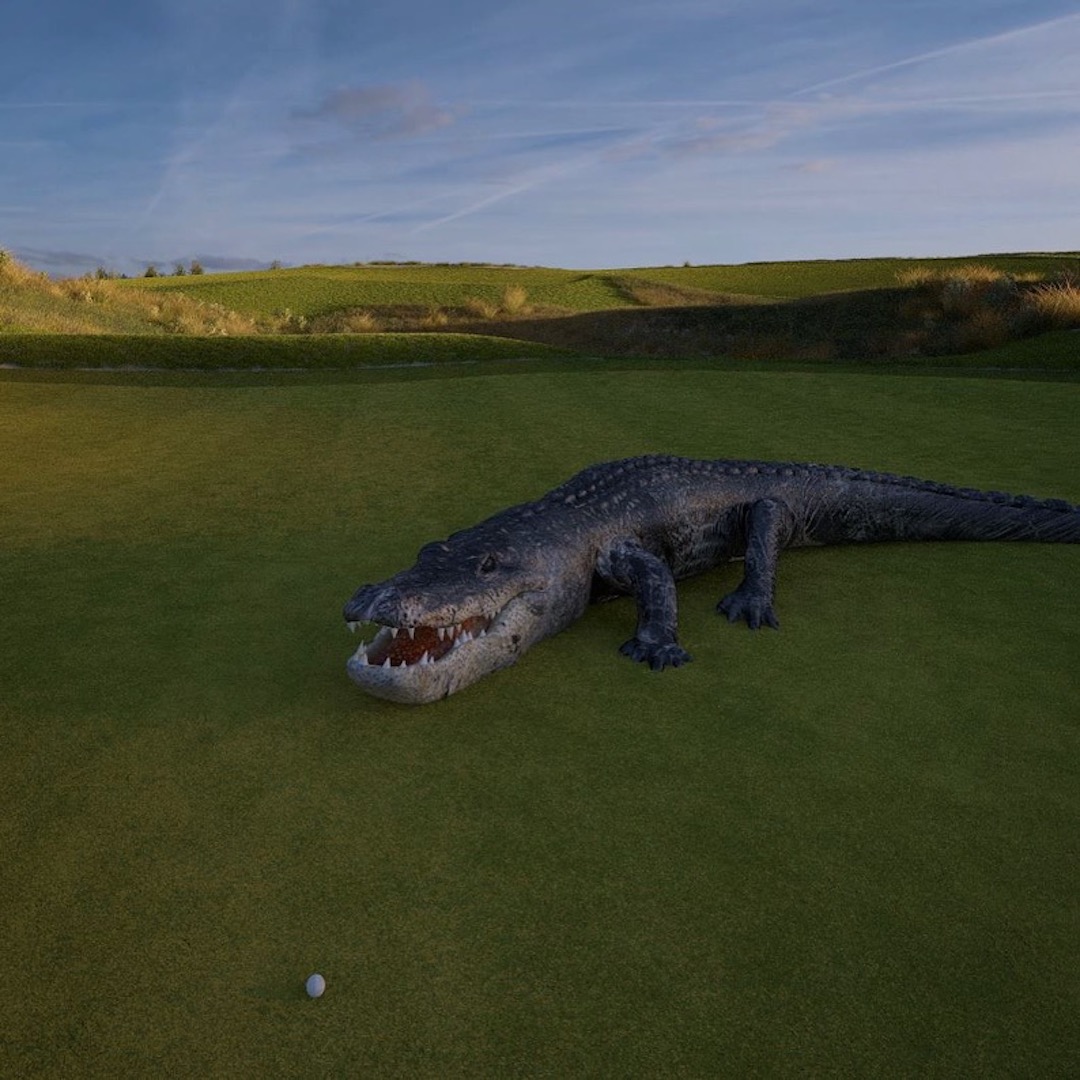 Seeing people running away from a booth at a major industry show is not normally seen as a recommendation of one's work – but that's exactly what it was for golf course animation specialist Harris Kalinka at the recent PGA Show in Orlando.
The UK and Latvia–based company was showcasing its outstanding work with golf course architects in the world of virtual reality (VR).
And, for one woman, the sight of a life–size alligator snapping at her feet, on the VR visualisation of a course, proved just too realistic as she tried to run from the stand in fright.
Harris Kalinka director Andrew Harris explained: "For a bit of fun we included a large alligator on one of the greens, standing right at the feet of the viewer – after all we were in Florida. This proved to be a bit of a shock for some. We had a couple of people scream out loud. This particular lady tried to run away and we had to stop her from pulling our equipment off the table. And one guy tried to kick the alligator but instead he caught my business partner Juris who was standing close by."
He added: "For us it was one of the most exciting shows in recent years because we were demo–ing the Oculus for the first time and we were anxious to know what the reaction would be. We've spent months working on golf course projects in virtual reality (VR) but we had never before shown them to such a large audience.
"The VR proved to be a big attraction and after only a few people hadused it word spread and we had people queuing to give it a go and stand on a golf course in virtual reality. We showed a selection of our latest projects and took people to Vietnam, Mexico, China, the UK, Indonesia and the USA.
"For golf course architects it was particularly interesting for them to see the technology, and discuss the opportunities and potential application. We had the likes of Ernie Els Design, Arnold Palmer Design, Gary Player Design, Beau Welling, Robert Trent Jones II and Tiger Woods Design come over and chat about it."
Related:
Phil Mickelson to design state of the art short game facility for Arizone State