News
Mar 18th, 2016
Wentworth Owners In Dramatic U-Turn!!!
Member pressure group strike major victory
Words: John Dean Photography: Getty Images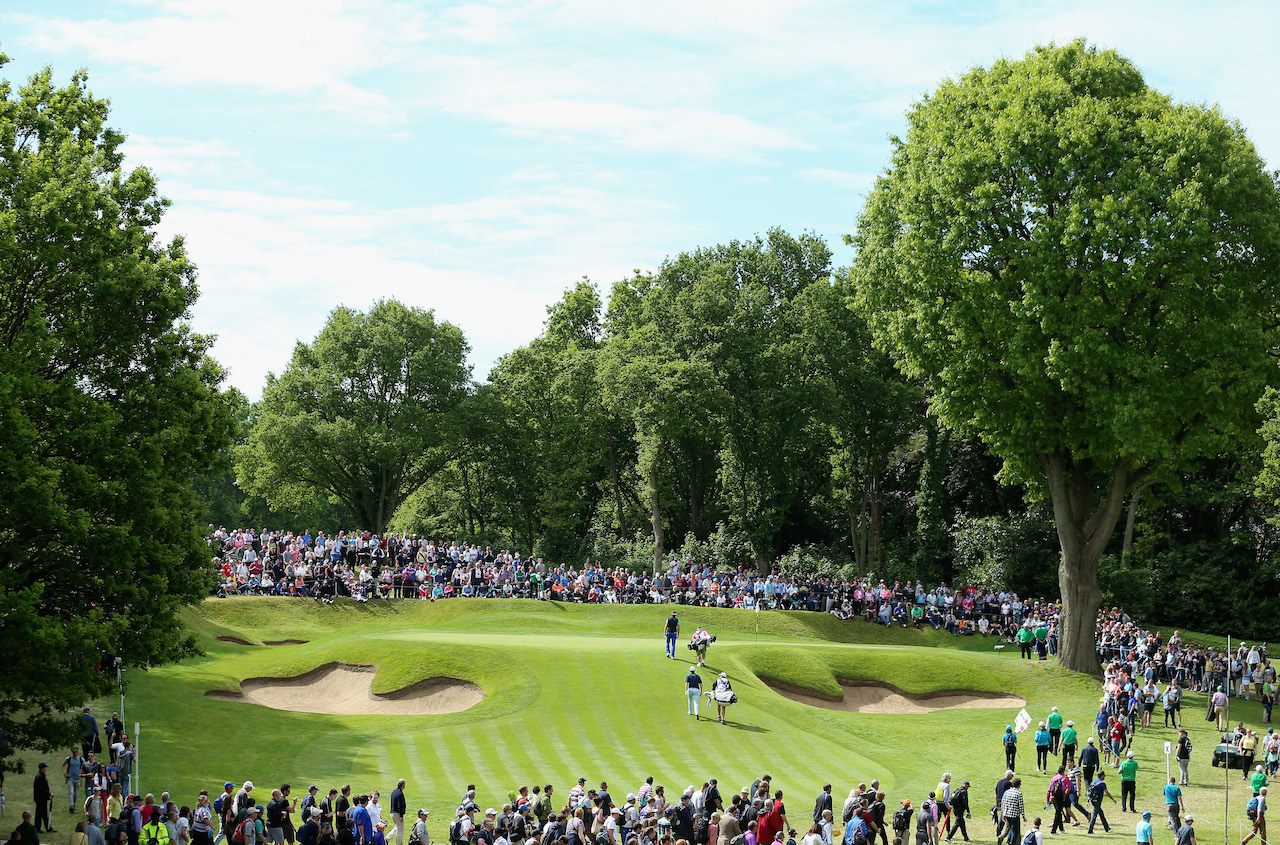 So the wealthy people, who make up Wentworth's membership, have had a major result in their battle with the uber-wealthy Chinese new owners, who have apparently backed down from asking existing members to pay a £100,000 debenture to stay at the golf club.
The decision earlier this year by the Reignwood Group, chaired by Dr Chanchai Ruayrungruang, one of China's richest men, to impose the debenture – a type of loan – while increasing annual family membership fees from £8,388 to £16,000 had provoked outcry and sparked "The Battle of Wentworth".
Members, including chat show ledge Sir Michael 'Parky' Parkinson, had argued that the club – which, let's face, was already irritatingly exclusive given its location in an estate of 1,100 homes worth a total of £5.5 bn – would be turned into an enclave for the super-rich.
Former club captain Michael Fleming, in a statement which most of us would find enough to take up arms and storm the barricades, had asked in all seriousness: "Is the ordinary man going to be priced out?"
But in a series of apparent concessions, the club said existing members would be spared the debenture, which would now cost £125,000 and apply only to those joining Wentworth.
Existing members were also told they would retain their current membership categories for life. This, the club hoped, would spare those with cheaper non-playing social or tennis and health club-only memberships a massive increase in fees.
The concessions will also allay fears of a plan to reduce the number of members from 4,000 to nearer 2,000 by offering only 900 debentures.
"This is a huge step in the right direction," said a spokesman for the Wentworth Residents Association, many of whose members play at the club. "It is a proper recognition of the rights of existing members and residents."
However, members said that total victory could not be declared because the club had still to announce what the new membership fees would be.
So that's sorted then. And us riff raff will still have two hopes of playing the BMW Championship course: No hope & Bob Hope.
If you're interested, here's the full statement.
Following further consultation between Wentworth Club and residents and members, the Club will be presenting an alternative and more inclusive membership scheme to existing Wentworth members at their Extraordinary General Meeting on 22nd March next week.
The key elements of the revised proposal to existing members include:
· There will be no obligation for any existing members to purchase a debenture. As a result, there will be three tiers of annual membership fees: i) debenture-holders, ii) non-debenture resident members and iii) non-debenture non-resident members. Any increments in fees will be linked initially to the upgrading program of the Club's facilities including the golf courses, clubhouse and tennis & health centre and thereafter to inflation (RPI) in perpetuity.
· There will be continuity in perpetuity for all existing members of the four key membership categories: Full, Golf, Tennis & Health and Social.
· A steering committee will be established including representatives of members and residents to consult on the investments into the upgrading programme.
For Wentworth residents, there will be certain specific benefits - in addition to lower annual fees - including the following:
· Residents, who are not existing members, may buy debentures at a £25k discount to the opening price of £125k; this £25k discount will be applicable on debenture values in excess of £125k and will remain in perpetuity.
· Sales commission for trading debentures will be reduced from 30% to 20% and residents will be prioritised when trading debentures.
· Residents shall be entitled to apply for social membership at any time without any obligation to purchase a debenture. Social membership will grant the right to use the clubhouse facilities and outdoor swimming pool. Importantly, this right allows residents to hold social events at the club and hence retain the club as part of the community.
John Pyle, Vice Chairman of the Wentworth Residents Association, said:
"After extended talks, the club's management has listened to our concerns, enabling certain key principles to be agreed for a more inclusive membership scheme for both existing members and Wentworth residents. This does, however, remain work-in-progress as critical elements such as the annual membership fees still need to be finalised and further details of the proposals need to be considered. Nevertheless, we are pleased that the club has accepted the necessity for a non-debenture scheme, for continuity of key membership categories and for a more inclusive approach for its neighbours. Hopefully, details can be finalised in good faith so we can present a fairer proposal to the WRA's Executive Committee and thereafter to our constituents, the residents."
"Wentworth deserves to be world class golf club and should retain that position, based on the strength of its current membership and those that love the club. We sincerely hope that that these proposals will offer a platform to rebuild this great institution for the long term interests of the Estate. We now look forward to working with the club to finalise the details of these proposals and are cautiously optimistic that we are now on the right track to agreeing solutions which are fair to all parties involved."
Related:
If you fancy something a bit gentler after all that, here's what Rory has been getting up to in his bedroom.