News
Sep 2nd, 2016
USA Ryder Cup Team Building Goes Badly
Lefty beats them all at their own game!
Words: Daniel Owen
https://twitter.com/Patriots/status/771165944269856768
The US Ryder Cup squad had a team building night at the New England Patriots Stadium, with all 8 qualifiers plus Captain Love, and his three vice captains all having dinner at the stadium.

It started on a positive note, with all of the players being given their own personalised New England Patriots Jersey, with vice-captain Jim Furyk being given a special 58 shirt. The one off shirt for his recent 58 at the Travelers Championship was an awesome gift. With his current form, it's more than possible that Furyk still plays himself onto the team with a captains pick.
https://twitter.com/Patriots/status/771322163286667264
But rather than build morale, we think they could be questioning their short games, after Phil Mickelson beat them all in a pitching contest on the field. Only problem was it was using a right handed wedge!
https://twitter.com/AndreTippett/status/771697361664020480?ref_src=twsrc%5Etfw
Using Davis Love's right handed wedge, Lefty managed to stick it to four feet righty.
"Honestly, it's just not that hard to play golf right-handed. I think the real challenge and enjoyment I get is from trying to play the game left-handed" said the natural right-hander.
"Hitting a wedge is not that hard, righty or lefty. It's when I get to the longer stuff, like driver, I have a hard time righty. Of course, I have a hard time hitting driver lefty, too. But hitting wedges has always been pretty easy."
"It was a 60-degree wedge from 80 yards so it wasn't rocket science. I feel like it identified a weakness in the U.S. team that we need to focus on in the next four, five weeks, hitting it right-handed inside of them. Now, we have time to fix it. But we've got an issue."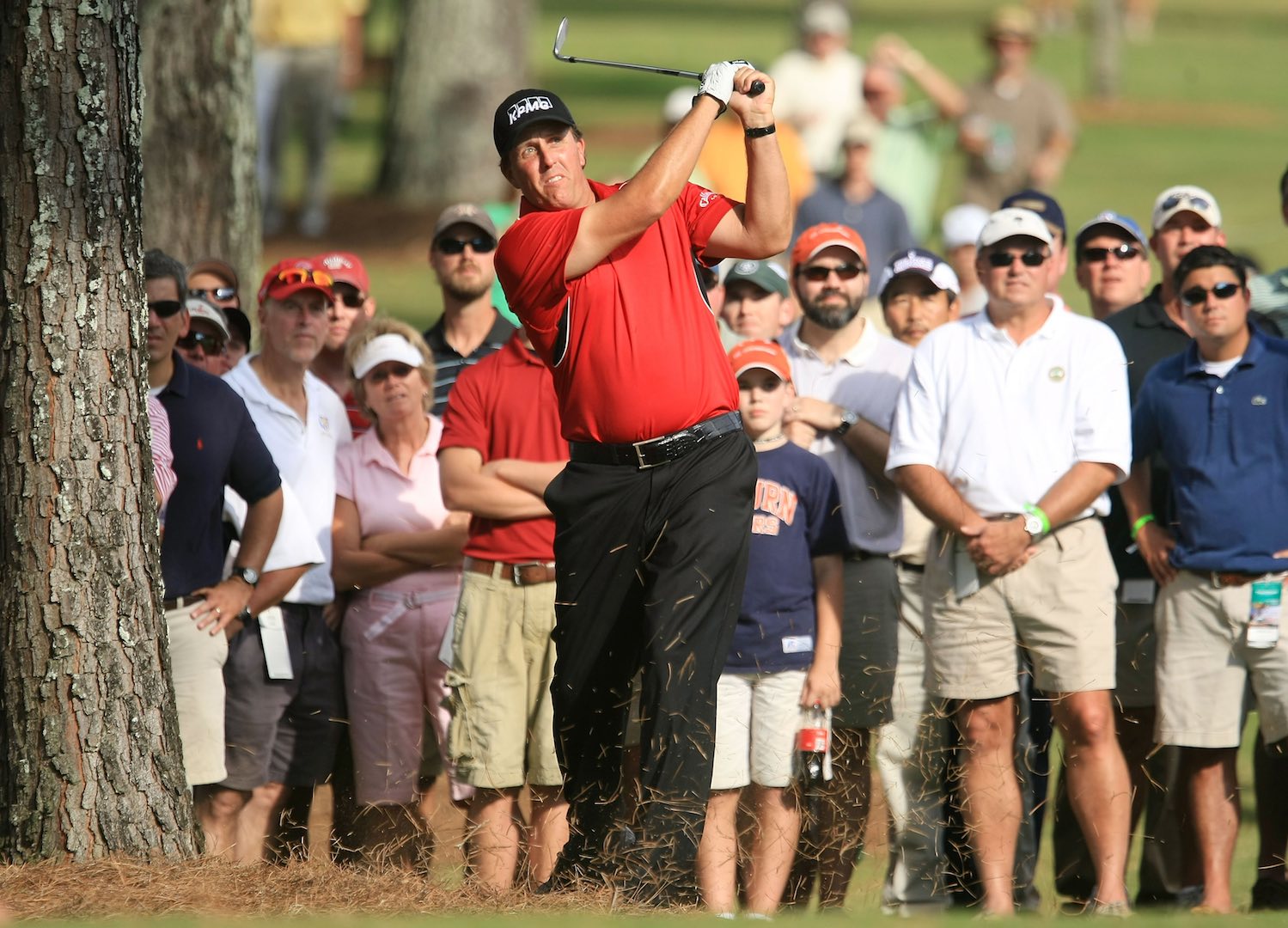 Jordan Spieth was annoyed with himself and his team mates. "Phil hit it to four feet right-handed on his second try, which made all of us feel really bad because he sure let us know about it."

"I just tried to have it come in dead because we have that rubbery astroturf," Mickelson said, explaining the shot. "I didn't want to put too much sauce on it. I just got it on the line and it hit and just stayed there."
If they can't beat a left-handed golfer, playing right-handed, how can they hope to beat the best that Europe have to offer at Hazeltine? Even with Lee Westwood's dodgy shortgame:)