News
Aug 16th, 2015
US PGA Championship Day 3 Wrap Up
Day 3 Wrap Up
Words: the Brigadier Photography: Getty Images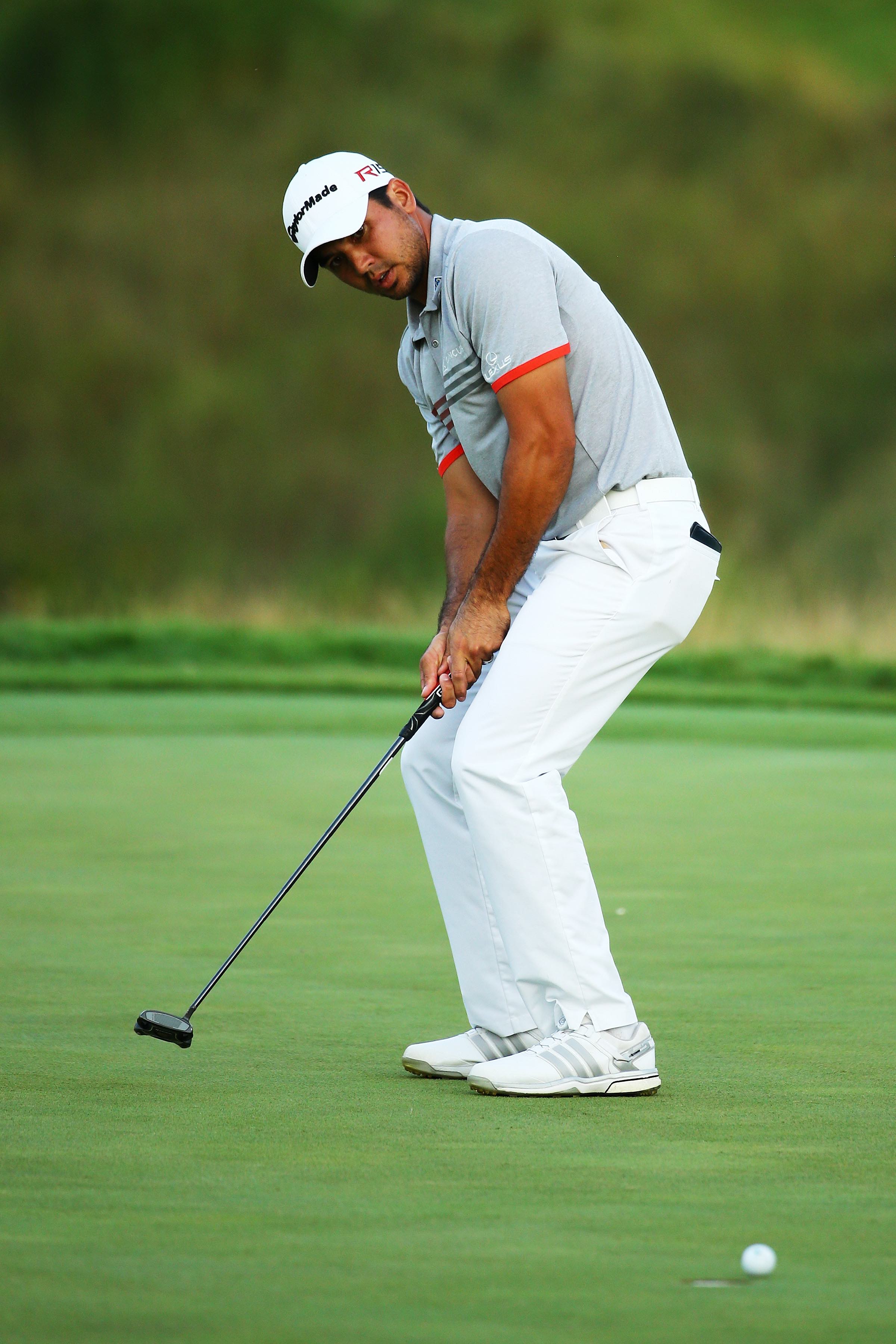 Well, how do you wrap up a day like that? One of the most compelling days of top-drawer golf we have ever witnessed. We will try.
Let's start with how it now stands going into the final day. Jason Day shot a -6 under to lead Jordan Spieth by two shots, and they will form the last group for what must be one of the most eagerly anticipated final days in recent golfing history.
Jordan Spieth opened with a birdie, but then moved into solid par mode, with 8 consecutive pars to take him to a 35.  The back nine was a quite different matter. He didn't drop a single shot, and made 6 birdies to haul himself right back into contention. He had been overshadowed during much of the day by the likes of Day, and Kaymer but made his presence felt on the back nine. He's not going away, and that's for sure.
Then there's a third J who want's to get a piece of the action, and that's Justin Rose. He shot a -4 to tie for third with South Africa's Branden Grace. He has shot 69, 67 and 68 across his three rounds, so he is clearly in great form, although may be not quite red-hot with his putting. He's right in the frame, knows how to win, and will be in the second to final group, so if he gets it going he can put pressure on Jordan and Jason.
Martin Kaymer, the winner back in 2010 at Whistling Straits, also loves the course, and took full advantage of the easy weather conditions and high scoring set up, to shoot a flawless 65. Write him off at your peril.
South African Branden Grace shot the lowest score of the day, with an 8 under to finish -12 under and is tied for third with Rose. His round included 8 birdies, no dropped shots, and an amazing bunker shot, which saw him hole out for a birdie on the 18th.
Australian Matt Jones hung in there, but dropped back from leading the competition, to end on 6 under, tied sixth with another true GolfPunk, Tony Finau.
Jones drove into a hospitality tent on the par-four ninth, and then was faced with the dilemma of choosing to play from the trampled grass of the drop zone, or play it from the blue carpet as it lay. He chose the carpet, and cracked off an amazing shot.
But all that the drama cannot have helped his concentration, and he struggled into the clubhouse with a further two bogeys, and then an ugly double on the 18th. With the big beasts starting to roar, we can't see Jones fighting his way back, despite having a highly motivating wife.
Tony Finau, who we profiled yesterday, is tied 6th on -10. He had a great start, shooting a very tidy 32 on his front nine. He struggled on the back nine, and dropped three shots to finish with a 69. It could have been so much better, but it is going to have been a great experience for the twenty five year old. In the mix tomorrow? We doubt it. But we are now big fans for sure.
And what of Rory and Dustin? Rory's tied 17, and shot a decent -4, but he's now got too much work to do. Meanwhile, Dustin shot a -4 to end tied eighth with Indian Anirban Lahiri. It's not going to be their weeks for sure. We think the J's probably have it wrapped up. Unless Mr. Kaymer or Mr. Grace disagree
What we do know for sure is that tomorrow is going to be an absolute thriller.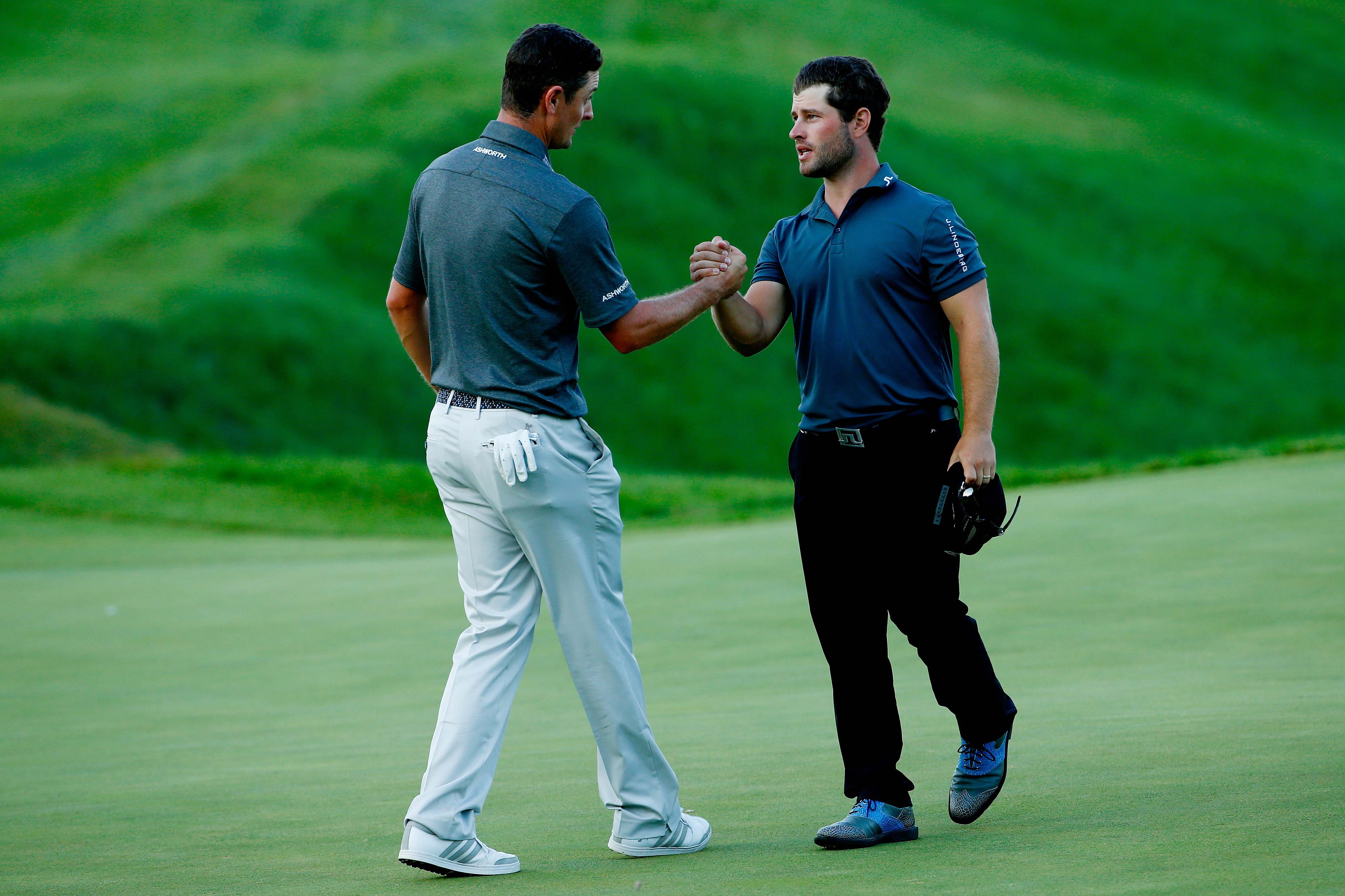 TAGS: News, 2015, US PGA Championship, US PGA, PGA Championship, Whistling Straits, Jordan Spieth