News
Dec 9th, 2015
Trump's hair raising comments won't affect new Dubai course
Foot in mouth yet again!
Words: Daniel Owen Photography: Getty Images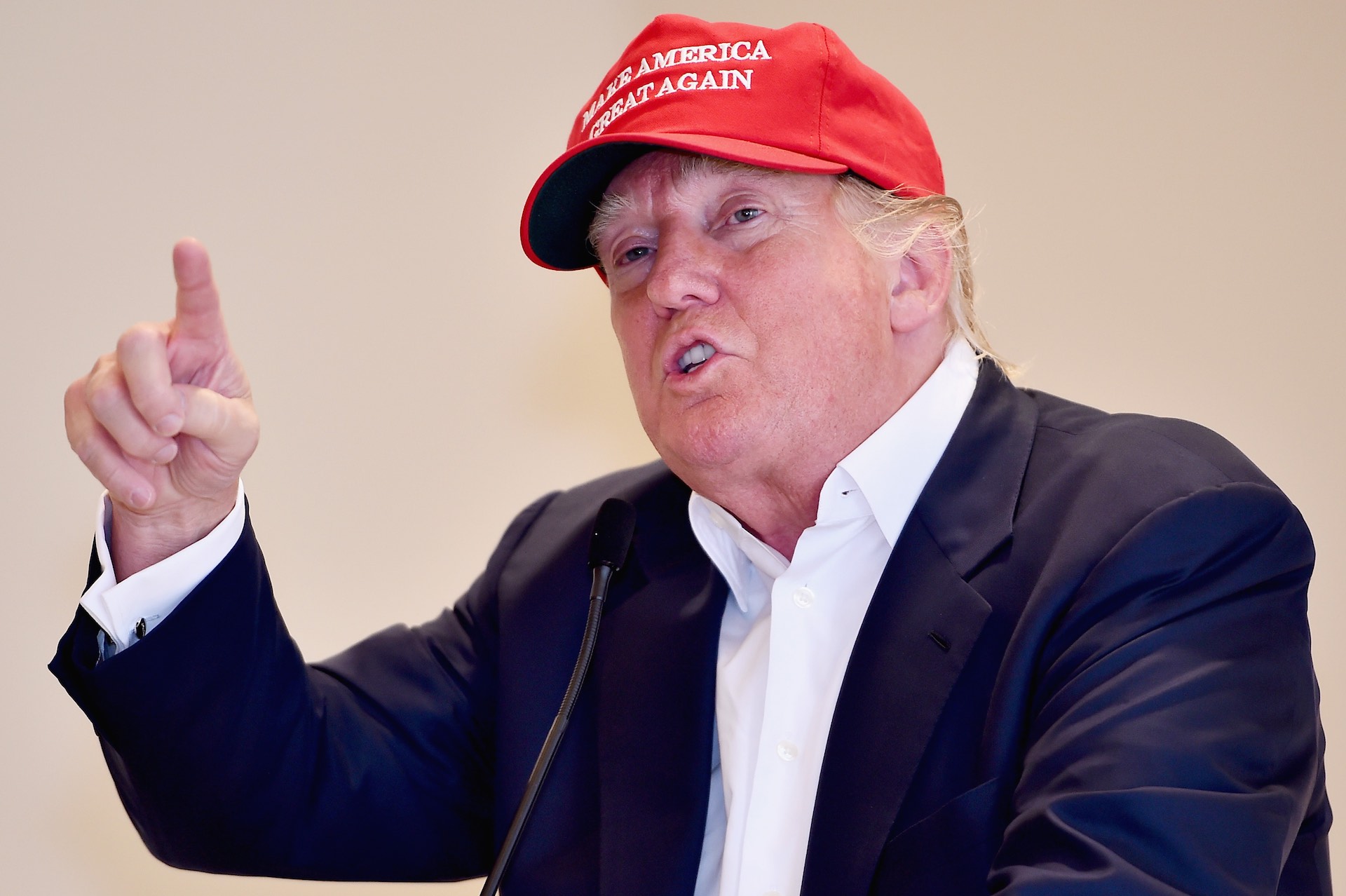 Donald Trump has been up to his hair-raising antics yet again, with his latest outburst against Muslims: "We need a total and complete shutdown of Muslims entering the United States while we figure out what the hell is going on, We are out of control."
But how does that affect his soon to be opening Trump International golf course,  in the you guessed it, Muslim UAE?
Due to open in 2016, the Trump International Dubai is meant to be the pinnacle of golf in the Middle East: " A world-class golf course, exceeding all expectations – there will be nothing like it in the region and beyond."
"We would like to stress that our agreement is with the Trump Organisation as one of the premium golf course operators in the world and as such we would not comment further on Mr. Trump's personal or political agenda, nor comment on the internal American political debate scene," said DAMAC Properties' Senior Vice President Niall McLoughlin.
While he's got away with his faux pas, at least this far, comments he made about Mexican Immigrants "bringing crime", and "being rapists" lost Trump Los Angeles the PGA Grand Slam of Golf tournament. The Trump Turnberry doesn't currently have an Open allocated to it, but this can't be helping his future chances of Turnberry hosting an Open again in the future.
At this point, it appears that 'Brand Trump' is suffering because of it's namesake figurehead. Let's see how this plays out. At this rate we can still see a name change (it's currently called The Trump) to his Dubai course before its opening next year.
TAGS: Donald Trump, Muslim, Dubai, Turnberry, PGA Grandslam, Trump International, News, 2015