News
Jan 6th, 2016
Trump spat with Samuel L. Jackson
Intensifies
Words: The Brigadier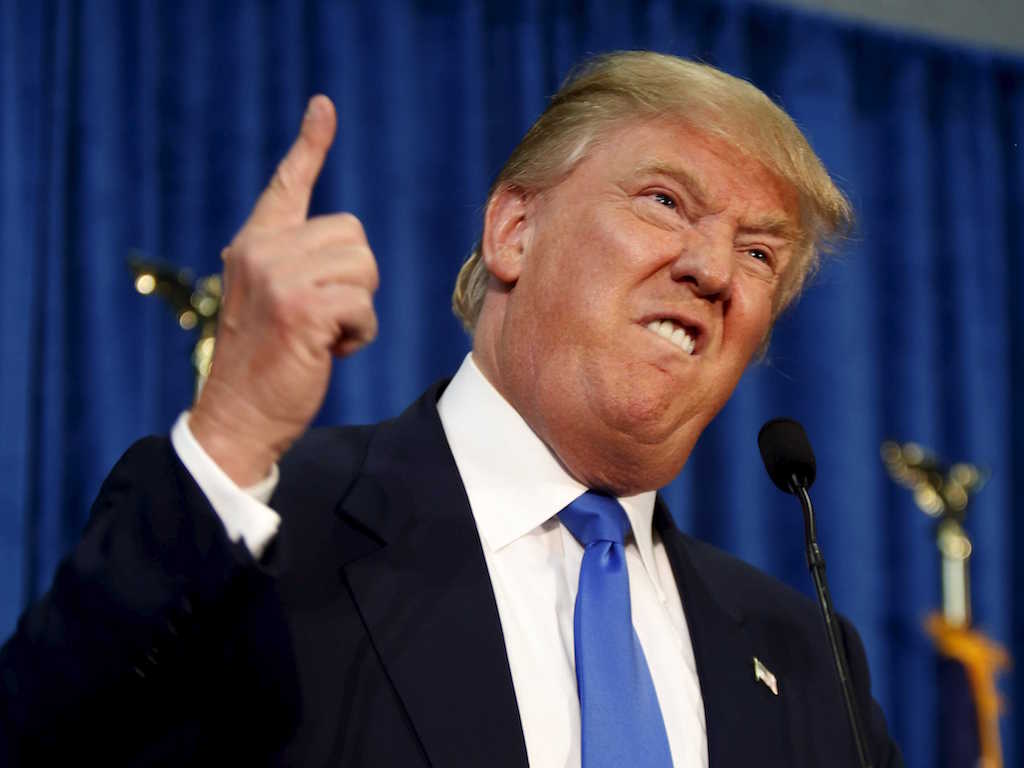 Samuel J. Jackson's feud with Donald Trump has intensified.
Samuel L. Jackson said that Trump cheated while playing golf. The comments were made by Jackson in an interview to United Airlines' Hemisphere magazine. 
Trump reacted to the comment Tuesday by denying that he ever played golf with Jackson and called him "boring."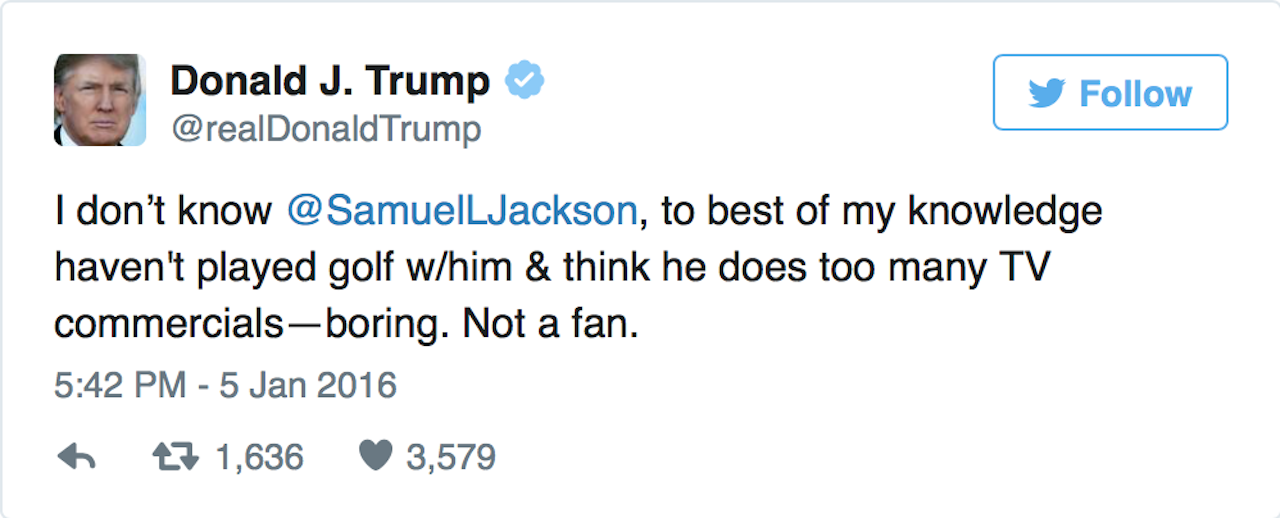 Jackson reportedly posted a photograph of an alleged bill from Trump's New Jersey golf club on his Instagram account after claiming that Trump's club sent him the bill even though Jackson never registered for a membership. 
"A bill from the guy that doesn't know me & never golfed with me! I'm gonna Block his a-- too," Jackson's post, which was deleted later, read, according to Business Insider.
Actor Anthony Anderson has also now commented on Trump's claim of not knowing Jackson and said that he was there with Jackson when Trump and him played golf. The post by Anderson was retweeted by Jackson.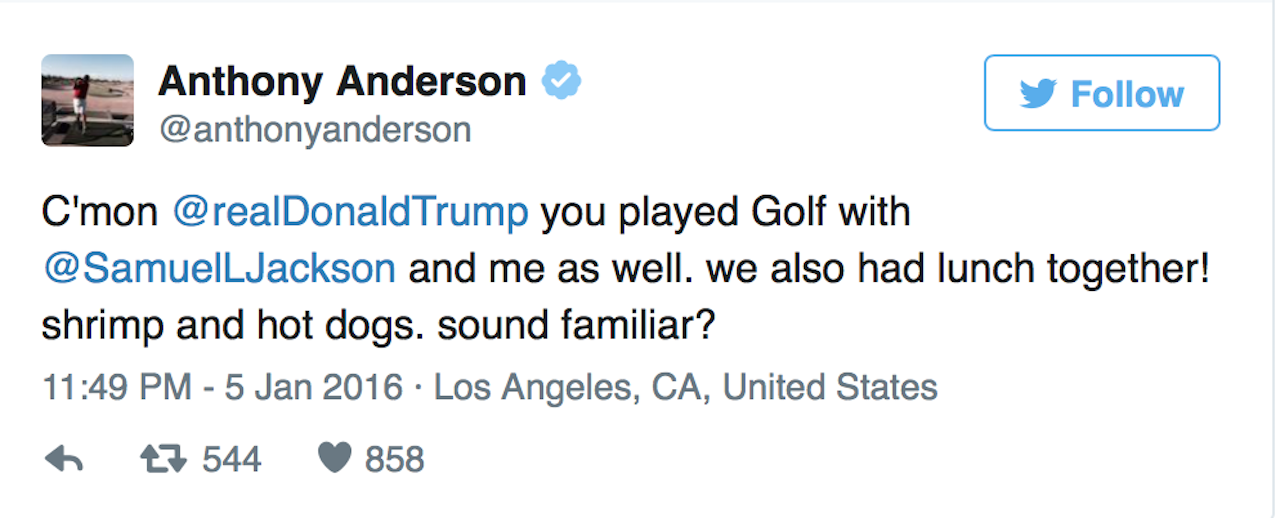 TAGS: News, 2016, Trump, Donald Trump