News
Apr 12th, 2017
Trump golfs with high-powered rifles in bag
Just in case....
Words: Florida Dayton Photography: Getty Images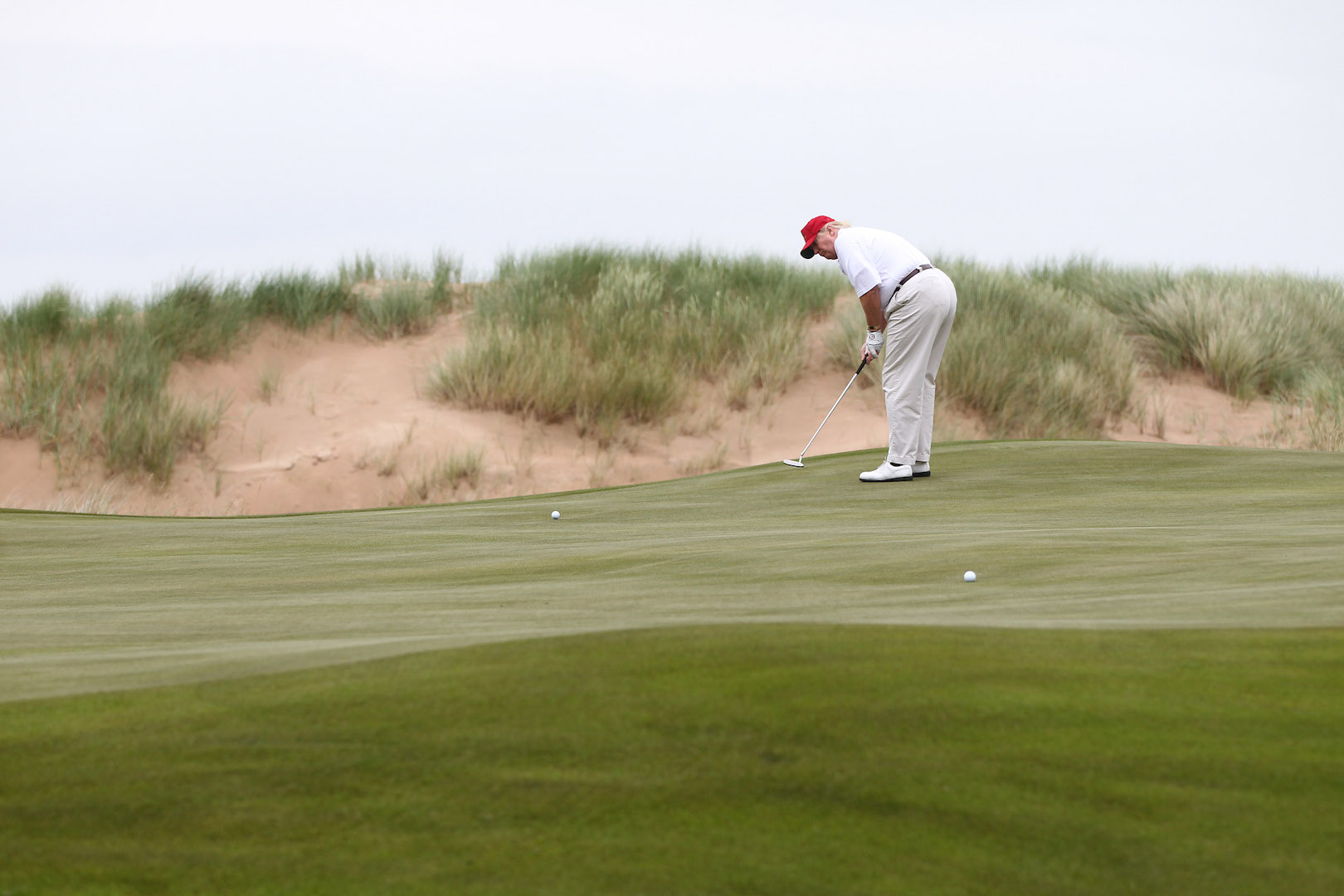 Donald Trump is reportedly carrying high–powered rifles in his golf bag when he hits the fairways for a round of golf.
The President is said to have carried the rifles alongside his golf clubs during a trip to Trump International Golf Course in Florida over the weekend.
According to Palm Beach Daily News, Trump was accompanied by several Secret Service agents who rode both in front, beside and behind the President.
"Hey Dan, see anything strange about those clubs in the back?" one lunch guest inside the clubhouse asked another.

The guest responded: "Sure do. They have triggers."
"Yep, high–powered rifles nestled in there – just in case, heaven forbid, they are needed - with the woods and the irons and probably one of those little stubby pencils," reported the local Florida paper.
This is the 16th visit Trump has made to one of his golf courses since entering the White House just over 11 weeks ago.
Related: