News
Oct 10th, 2016
Tiger Woods to play with Phil Mickelson at Safeway Classic
Partners Steph Curry in the Pro-Am
Words: Daniel Owen Photography: Getty Images
Tiger Woods comes back this week at the Safeway Classic. And he's making that comeback alongside his former nemesis and new best buddy Phil Mickelson. And he'll play the Pro-Am with golf nut basketball star Steph Curry.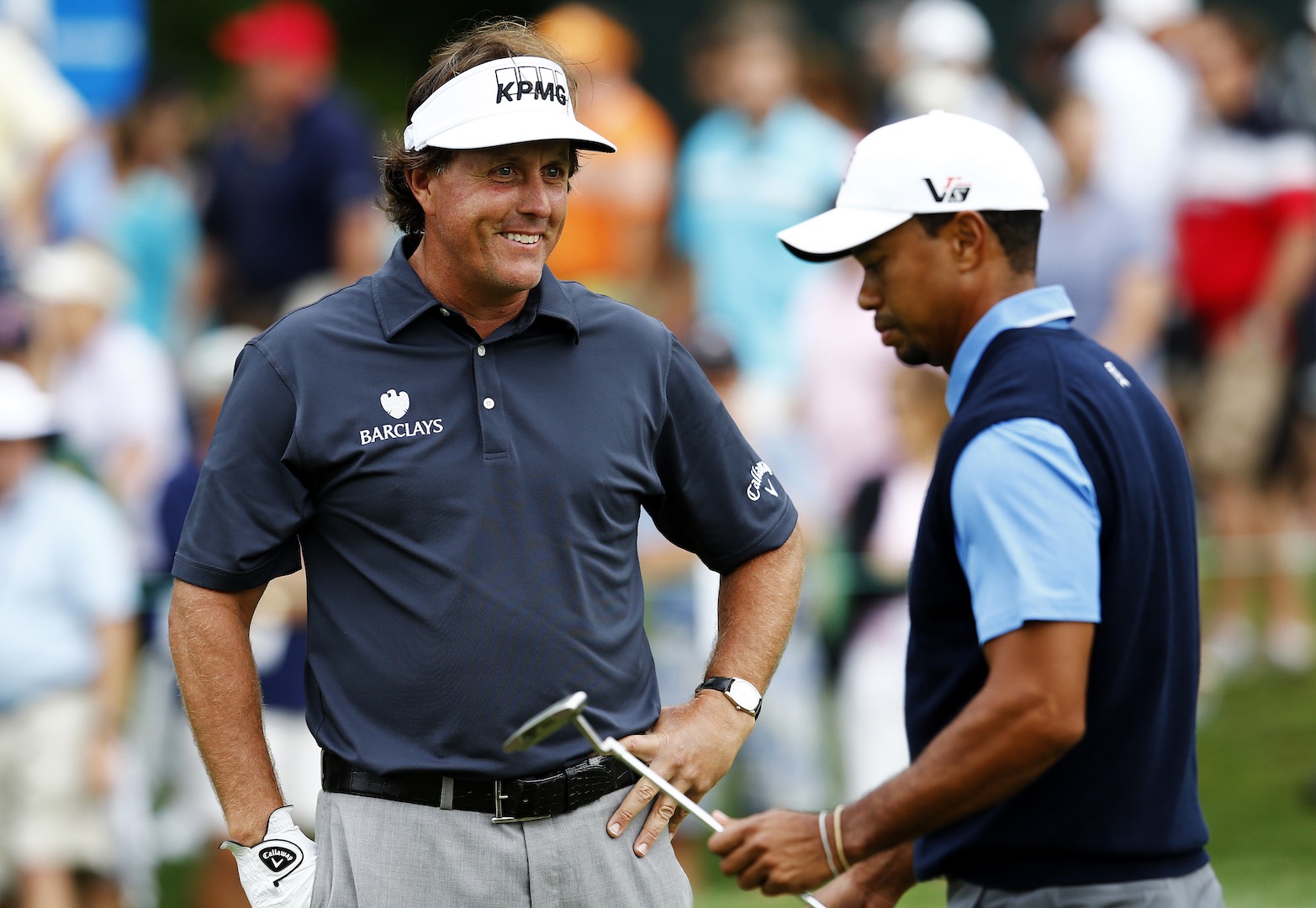 The tee times haven't been officially announced, but Tiger is expected to be paired with Phil Mickelson in the marquee pairing Thursday afternoon at Silverado. While the two have been at each others throats in the past, old age has thawed out the relationship between the two. Well that and finally winning a Ryder Cup. As soon as Phil heard Tiger was going to be playing he told reporters "I'm hoping we can get paired together, "That would be really fun. I would love it."
Phil might be the only PGA Tour player who can make Tiger look like a straight knocker off the tee so it could be a great confident booster for Woods. More importantly the dream pairing will also generate great ratings for TV. By putting them out in the afternoon the Golf Channel and Sky can maximise the Tiger comeback TV audience. It's the first time we've been excited to watch a normal PGA Tour event, since maybe the last one Tiger played!
https://twitter.com/SafewayOpen/status/785153189158932480/photo/1?ref_src=twsrc%5Etfw
Elsewhere it's been announced Tiger will be playing with Golden State Warriors legend Steph Curry. Curry is an absolute golf fiend, and the Under Armour sponsored athlete plays off 1.7. Lets see how Tiger fares against him first, and it might give us an idea how he'll fare for the rest of the week.
Check out the Top 10 Tiger Woods facts...