News
May 6th, 2017
The Will Wilcox Story
From jail to the PGA Tour. It's been a hell of a ride...
Words: Tim Southwell Photography: Getty Images
PGA Show, Orlando
When we first meet Will Wilcox, we innocently ask him if he's ever been in trouble at school (he is doing the GP Biscuit Tin Challenge). He looks at us with complete incredulity: "What, you don't know the story?!" he says.
An hour later we knew the story. Well, some of it anyway. As Will himself said during our interview, it'll make for quite a movie script one day...
Like so many of his peers, Will started his career on the web.com tour (check out the video of his 59 at South Georgia Classic from 2013 below!!), finally getting his full PGA Tour card in 2014. That year he finished 142nd in the FedEx standings, narrowly hanging onto his card. Last season he finished 97th, winning over a million dollars in prize money. This year he is up to 71st in the current standings and has made over $500,000.
None of which is particularly remarkable, you might think. But Will Wilcox, despite a huge talent, nearly never made it to the web.com tour, let alone the PGA.
The Will Wilcox Story as told to The Biscuit Tin
https://www.youtube.com/watch?v=MgyrCc1AOeM
To understand the magnitude of his achievements, you have to look back at where he was a decade ago.
"If someone had asked me 10 years ago where I saw myself in 10 years, I would've said, 'In jail or dead,'" Will told us.
Will grew up in the small town of Pell City, Alabama, a place with a pretty lively crime rate. Subsequently, he was exposed to some of life's dangerous 'realities' at a very young age. He was arrested aged for being drunk in public (not surprising as when he was 17 he looked about 12!) and later jailed for being DUI. 
"I learned it all at a young age. Being from a place like Pell City, you just start young," he said. "I got kicked around really young."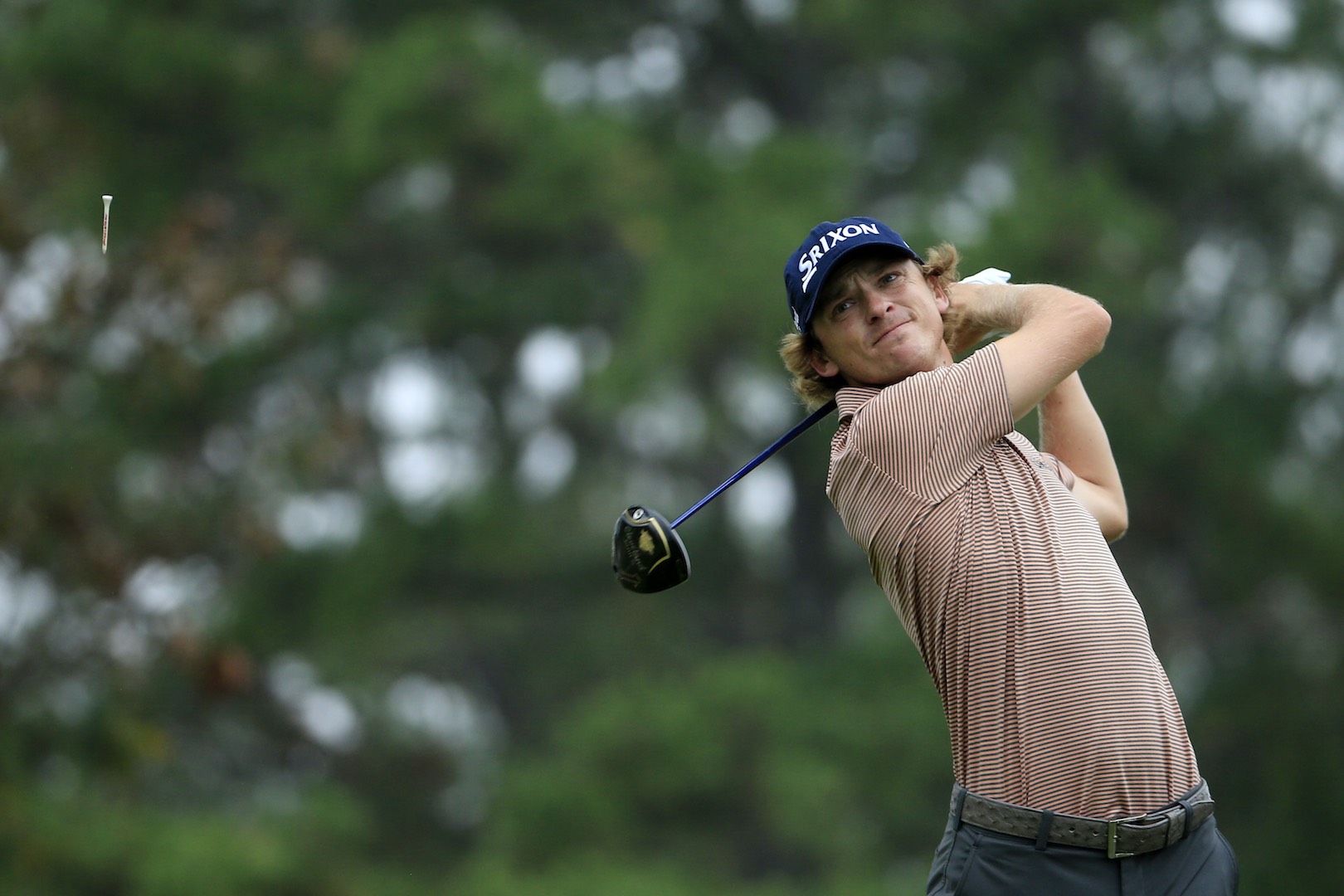 With nothing else to occupy him and surrounded by a culture of crime and indifference, Will retreated to a life of partying. But he could still play golf and the University of Alabama took him on. But young habits were dieing hard and he got kicked off the team after the coach came to the end of his tether following repeated behaviour problems. His plight was compounded when he was also kicked out of his house by his parents.
"I was in a lot of trouble with the law, drinking and just being really stupid," he said.
Will blows the roof of Sawgrass 2016 with this incredible ace!!
https://www.youtube.com/watch?v=XriLniWpRWg
In 2006 Wilcox moved to Auburn, where he slept on a cot for six months at his sister's home, in her workout room. Will took a job making pizzas for $5.50 an hour. 45 hours a week.
"I had nothing in my life at the time," he said. "My parents had kicked me out of the house and my sister was charging me $100 a month to sleep at her condo."
"I played almost no golf that entire year, maybe five times," says Will. "I was 20 years old and couldn't afford it. I had no money. I remember after working over 75 hours one week I got my cheque out of the envelope and it was for $400.00..."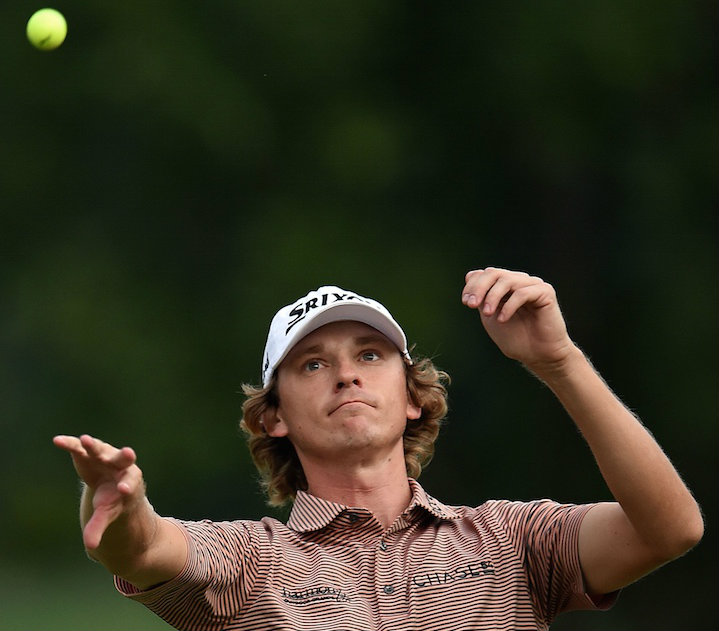 Will decided to join the Navy. Well, it had to better than rolling pizza dough. Except, even the military didn't want him. One look at his rap sheet was enough to dissuade an organisation that were renowned for taking on almost anyone who applied.
"I tried to get in the Navy in 2006 and, because of my arrest record, they wouldn't let me in," says Will. "Probably my lowest point was being rejected by the military. When you can't even get into the service, that's pretty bad. I mean, they want pretty much anybody."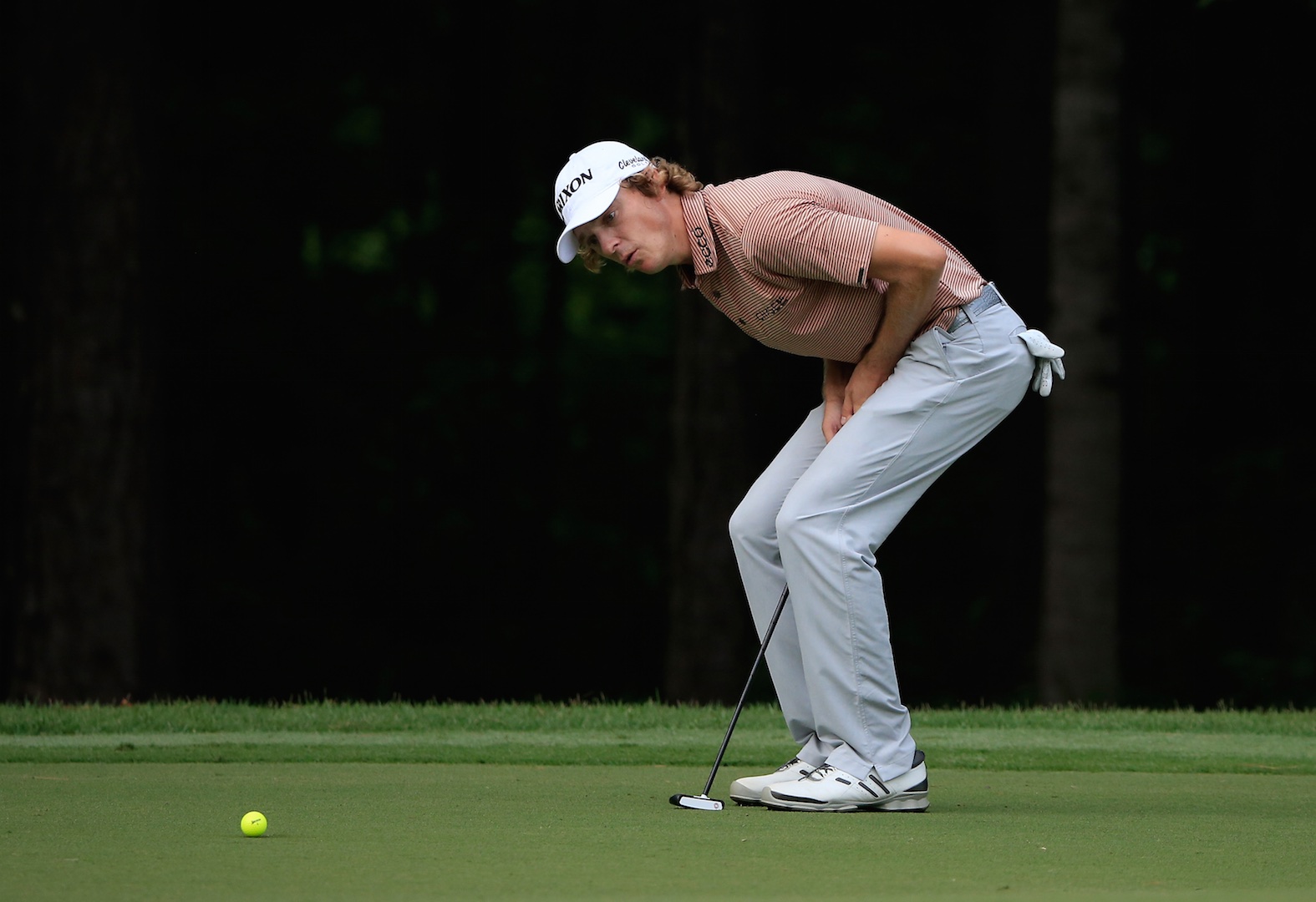 "After that it felt like I had no options," says Will. "I sold everything until I had nothing. I even tried to sell my golf clubs. I went to a pawn shop with my full set of clubs and they said they would give me, like, $50 for them. I didn't see any point in that. That wouldn't give me enough money to do anything, so I decided I may as well keep my clubs."
Good call, as it turned out...
With his golf clubs still in tact (though stuffed in a dark corner of the garage), Will got a potential break. Will's father met Barry Harwell, who coached Division II golf at Clayton State near Atlanta. Harwell paid Will a visit one night working at the pizza joint and offered him a full scholarship.
This time the penny dropped. Wilcox became three-time All-American, winner of the Peach Belt Conference Championship and seven other college events. He also won the 2008 Alabama Amateur.
"I definitely regret what I put my parents through" says Will. "They didn't deserve any of that and still they stuck by me as best they could. "It was really rough. I mean, I've spent time behind bars and in hospitals because of the life I chose back then.
"I was such a financial, mental burden to them," he continues. "From the ages of 17 until 20, I was their worst nightmare. It's not that I was trying to do it. I just made really bad decisions and it didn't help that I always got caught.
"I share with my family everything now," says Will. "I got my mom's yard landscaped and got them new countertops and the walls painted. I do everything in my power to make sure she and my dad can live a little more comfortably than their means afford them to."
Will now lives in Golf Paradise Central, otherwise known as Jupiter, Florida.
"I don't go out like I used to anymore – ever," he says. "All I do is practice, and it's paying off. I'm playing really good. "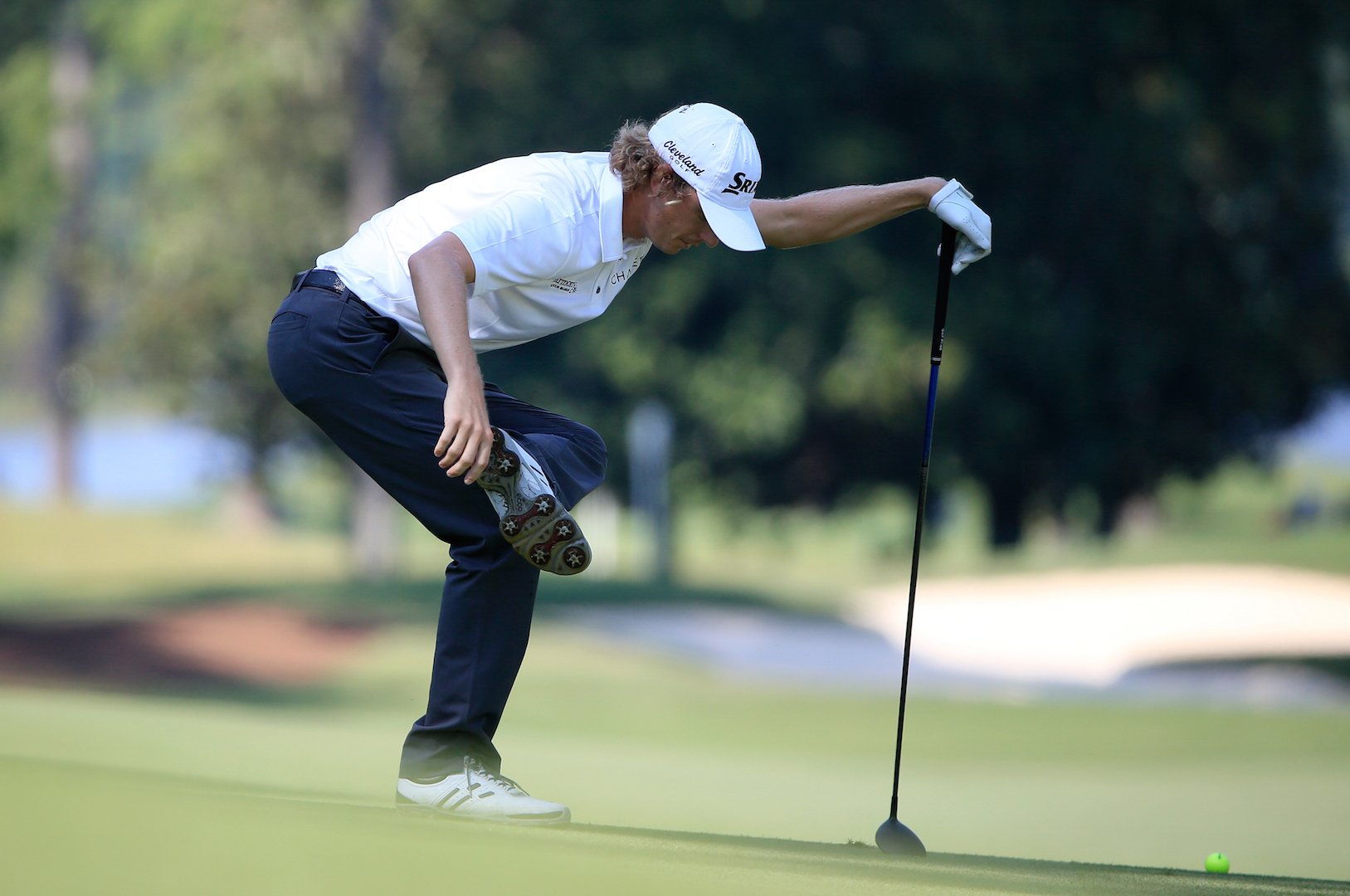 As he strolls the fairways, rubbing shoulders with the great and the good, Will has clearly come a long way from the misery he's experienced.
"I've had some serious lows," he says. "I've spent weeks on end sleeping in single-wide trailers with holes in the floors. I worked in a paper mill for a summer, making $9 an hour. I had to wear overalls, despite it being over 100 degrees out. 
"One day, I'm going to tell my whole story," he said. "It's going to make people really gravitate towards me … or run like hell away from me."
We've got your back all day long, Will.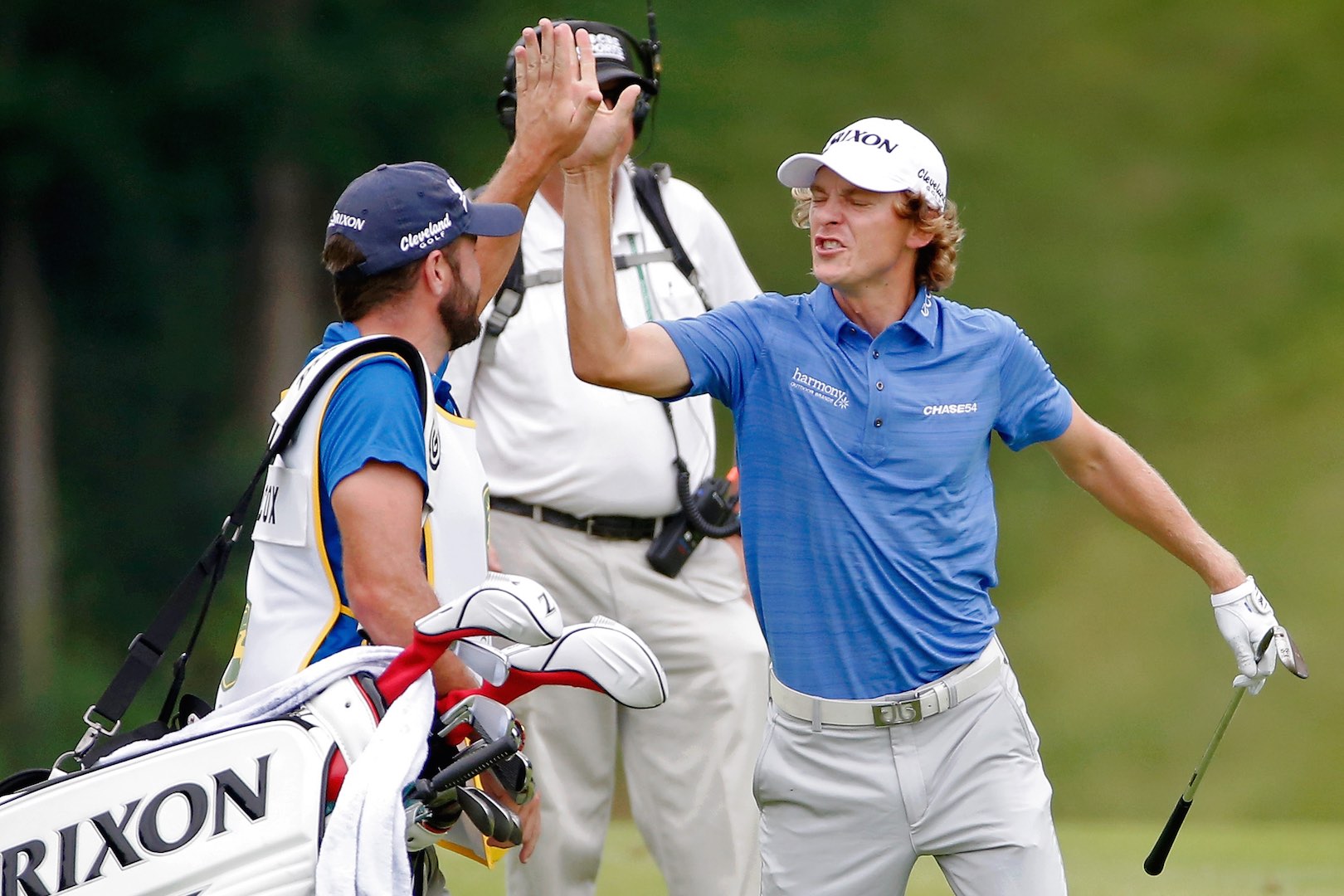 Will talks about his 59 at the South Georgia Classic
This has been such a dream year for me. From my first Web.com Tour victory at the South Georgia Classic to shooting 59 at the Utah Championship, I've had several dreams come true this season.

When I stood over the putt for 59, I really wasn't that nervous. I don't know why, although I think it has to do with the fact I've been practicing hard and working hard so it was a situation I had prepared for. Maybe I hadn't prepared to shoot a 59, but I had prepared to make putts under pressure. Shooting 59 is huge, obviously and it's something every golfer dreams of.
https://www.youtube.com/watch?v=3trINKFN_so
I played Willow Creek Country Club backward Sunday. We had to play two tees in threesomes because we didn't finish the third round due to a storm the day before. So I began my round on No. 10, a par 5. I made four straight birdies to start my round, and that's the way I like to begin a day. I just felt confident with what I was doing, and I was pretty relaxed. 

With the conditions and the left pins, I was able to make some putts. Then I just kept making them. The wind wasn't blowing much, and I was hitting it nicely. 

I teed off in front of a few people who had gathered on No. 10, and I noticed as my round progressed that the spectator size was growing a little. I haven't really gotten much TV time out here, but even the cameras didn't bother me. I was hitting it fine, so the added attention wasn't a big deal. 

Looking back, I missed a really easy birdie putt on No. 7, my 16th hole. It was probably no more than two-and-a-half, maybe three feet. I hit just a terrible putt. So if I was nervous during the round, it came at my 16th and 17th holes. When I missed that short one on 16, I was nervous because I had three feet coming back for par. I also knew I needed to bury the putt on 17 to give myself a chance at 59 on my closing hole. But I made it, and that set me up for the finish.

For me, No. 9 at Willow Creek is a 7-iron off the tee and a pitching-wedge par-4. That's a pretty nice combination. If you can't hit the fairway with a 7-iron, I don't know what to tell you. I hit the fairway, and then it was a front-left pin. So it was the perfect number for me with a wedge in my hand. I had perfect numbers all day. It was awesome. 

Then came the putt. Again, I really wasn't nervous. It was a right-edge putt, probably six or seven feet. I told the guys in the media center I didn't think I could win until I won. Then I did, in Valdosta. I didn't think I could shoot 59 until I shot 59. I did that in Utah. A few players came out to watch me on my last hole, including Jason Gore, who shot a 59 on this Tour himself. I appreciated that. There were a lot of hugs, and everything got really busy, even a little crazy. I had to do a Golf Channel interview, and I almost gave away the ball I made the putt with. The media official told me to put it in my pocket. He also gave my caddie, Tyler Olson, permission to keep his caddie bib as a memento. 

As I stop and think about this day and this year, I know I've made a lot of changes in my life that have allowed me to do all this. I'm not out at night. I'm doing what I need to do. I'm going to bed early, I'm working out, I'm taking care of myself and I'm trying to be nice to people.

If this is the reward for that, then I'll take it.
As told to Laura Livsey at web.com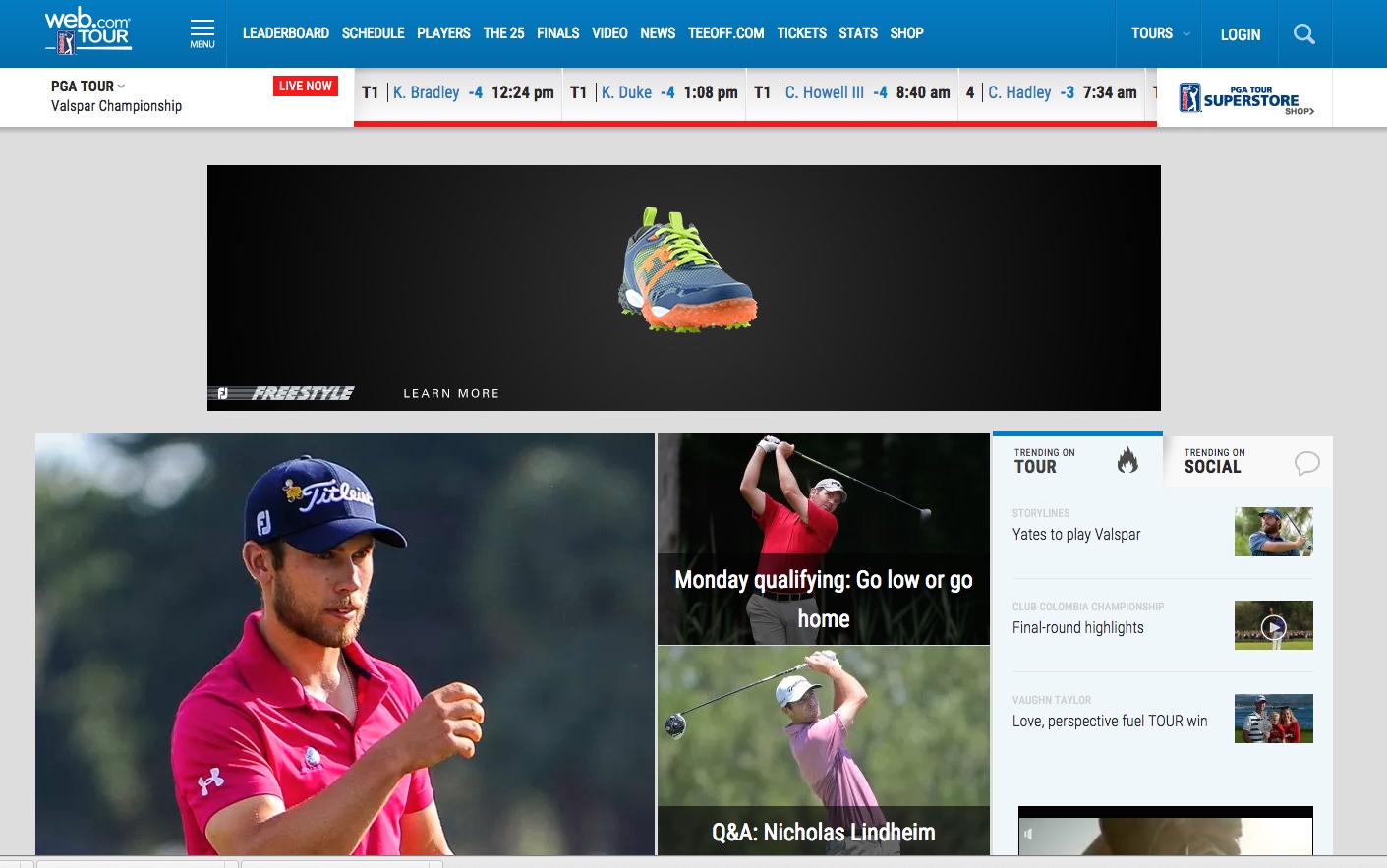 TAGS: Will Wilcox, Tour Players, Representing, News, 2017