News
Oct 16th, 2019
The Challenge: Japan Skins
Another contrived show of excess
Words: GolfPunk Photography: Getty Images
Tiger Woods, Rory McIlroy, Jason Day and Hideki Matsuyama will go head to head in a globally televised skins game, the first in a series of annual competitions staged by GOLFTV. "The Challenge: Japan Skins" will take place on the 21st October ahead of the PGA Tour's Zozo Championship at Accordia Golf Narashino C.C. in Chiba, Japan, and we will not be watching.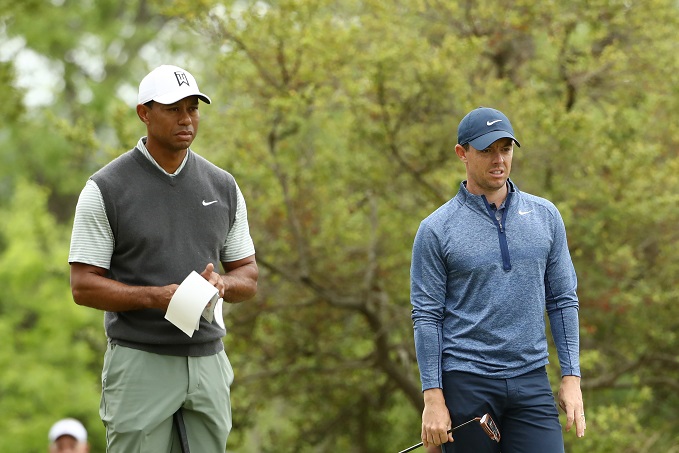 Wow a skins game I hear you all cry, can't wait.  Yay!  After all we haven't had one of these games for over ten years since the PGA stopped their own Skins event in 2008.  Or perhaps there is a reason we have not had any of these challenges recently? Maybe people saw them as contrived events to give very rich golfers a chance to win even more dosh.
The winner is not necessarily the best golfer on the day but rather the one that times his good holes better than his opponents. Undoubtedly there will much good-natured banter and of course there is the statutory chance for the players to do their bit for charity – oh is it not all for charity I hear you ask?
Players will be competing for a total purse of $350,000. Wait hold on a minute Tiger and Rory surely don't get out of bed for that sort of money. So obviously there is the obligatory appearance money floating around to sweeten the pot!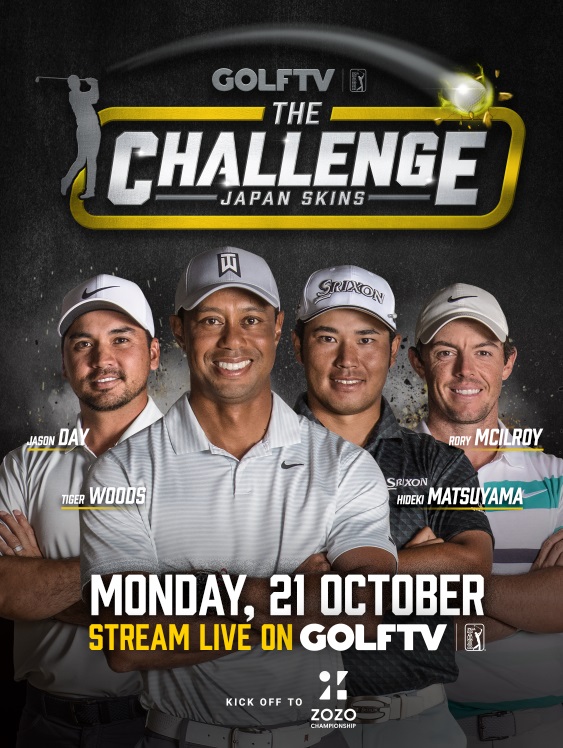 The first six holes are worth $10,000 and hole values apparently escalate to as much as $100,000 on the final hole. If no player wins the 18th hole outright, a sudden-death playoff for the value of the final skin will ensue. The winner of "The Challenge: Japan Skins" will be the player that has trousered the most cash during the eighteen holes.
"I haven't played a skins format in quite some time, so it will be fun to try something a little different and add a few strategic elements as we compete," said Woods, who last year took on lefty, Phil Mickelson in a made-for-TV pay-per-view event.
"There has already been some friendly banter between us and that will continue until we get to the first tee."  See told you so!
Phil won that pay-per-view battle at Shadow Creek Golf Club in North Las Vegas on the fourth extra hole in the dark and walked of with an obscene $9 million dollars. It was "some crappy golf" as ex NBA star Charles Barkley described it, as both players were struggling for form. The jury was also out as to whether it made interesting viewing as Woods is not really much of a showman and so it relied on the more outgoing Mickleson.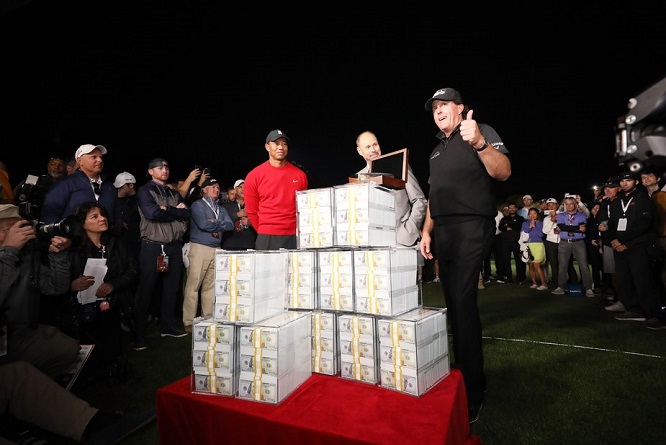 So why these four golfers we wondered? Well, Tiger and Rory are no brainers if you are looking for a crowd. Talking of crowds, some 3,000 guests will be invited to watch the event at the course. Spectators will be a mix of GOLFTV competition winners, registered users and event partners. Only a limited number of tickets to the event are set to be made available for sale to the public.
It's in Japan so Hideki gets the nod and then who better to make up the quartet than one slightly out of form Jason Day. No Brooks Koepka, only one winner of a major in 2019 and not exactly four natural showmen.
So basically, it's another contrived pay-per-view event, just add one Woods one McIlroy and stir gently and the bucks will flow in. Well it might work but we will be spending our hard-earned cashola down the pub rather than giving it to a pay-per-view platform.
We are a little tired of seeing the excesses at the highest level of our great game. All this cash is a real turn off and it could be spent elsewhere in the game, for example the dying Ladies European Tour, whilst the top guys continue to earn very good money anyway. Bunch of arse!
And anothe thing...
Scandinavian Mixed - That's more like it!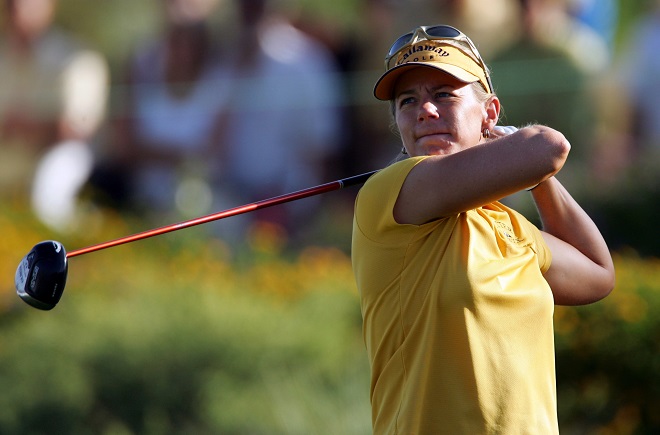 TAGS: The Challenge Japan Skins, Tiger Woods, Rory McIlroy, Jason Day, Hideki Matsuyama, News, 2019