News
Mar 16th, 2016
What Golf Needs 2016
The GP team have spoken, what golf needs in 2016.
Words: Tim Southwell, George Stead, Daniel Owen & GolfPunk Twitter followers Photography: Getty Images
What golf needs...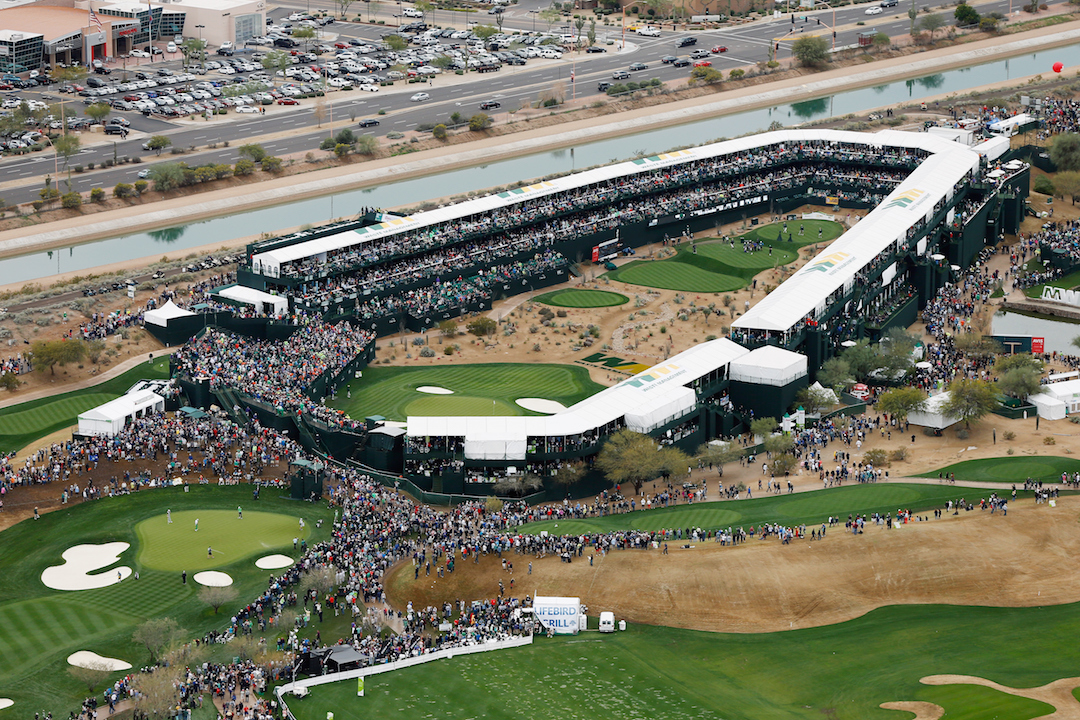 During the 2015 golf season, much was documented about the state of the beautiful game. Here's a reminder: There's not enough kids playing playing the game!!! How do you stop slow play??? Golf will never be the same without Tiger!!!! Oh crap, yet another ten golf clubs have shut down!!! Spieth is amazing, I love him! Pffft shut up, Spieth is nowhere near exciting enough!!! Technology has gone too far, the courses won't hold up!! Theres way too much money involved in the professional game these days! Aaargghhh what the f*** are we ever going to do!?!?!!
By the sounds of that little lot you would think that the golfing world has imploded upon itself and every living golfer has cashed in their clubs and taken up hockey. Trust us, however bad the supposed 'condition' of the game gets, that will never happen.
Yes there are problems, and golf could and maybe should be in a better place, but you have to look at the positives. Here at GolfPunk Towers we think that 2015 was a rather marvelous year for the game of golf, and long may that continue.
To make sure our game keeps ticking over, we've put our golf ball sized noggins together to create the wish list of all wish lists. After all, a little optimism never hurt anyone did it? So, in no particular order…
1.
Finally bring an end to slow play by penalising players SHOTS, not money.

Wouldn't it be absolutely marvelous if someone with power on the golfing tree stood up and actually did something about slow play in professional golf? Every single year we have the same debate, the same complaints and inevitably the same outcome. It doesn't take a rocket scientist to realise that fining professional golfers for slow play doesn't actually do anything (£25,000 is nothing to Keegan Bradley!!!). GolfPunk want's to see someone with some balls stand up and put in place a system where pros are actually penalised shots, not money. For example, if you are over the average time taken to play a round of golf, at the end of the round you will be given a two shot penalty. Players care more about their shots than their money. If that doesn't work, then we don't know what will.
2.
TIGER to play his way into the U.S. Ryder Cup Team.
We all want to Tiger be back to his best. We nearly added 'Tiger to win a major' into our wish list, but instead we realised that it doesn't really matter whether he wins a major or not. Instead we just want him back playing, fit, and competing with the best in the world. If that happens, the majors will come. So Tiger, make that Ryder Cup team in the way we all know you can do, and maybe we will all shut up.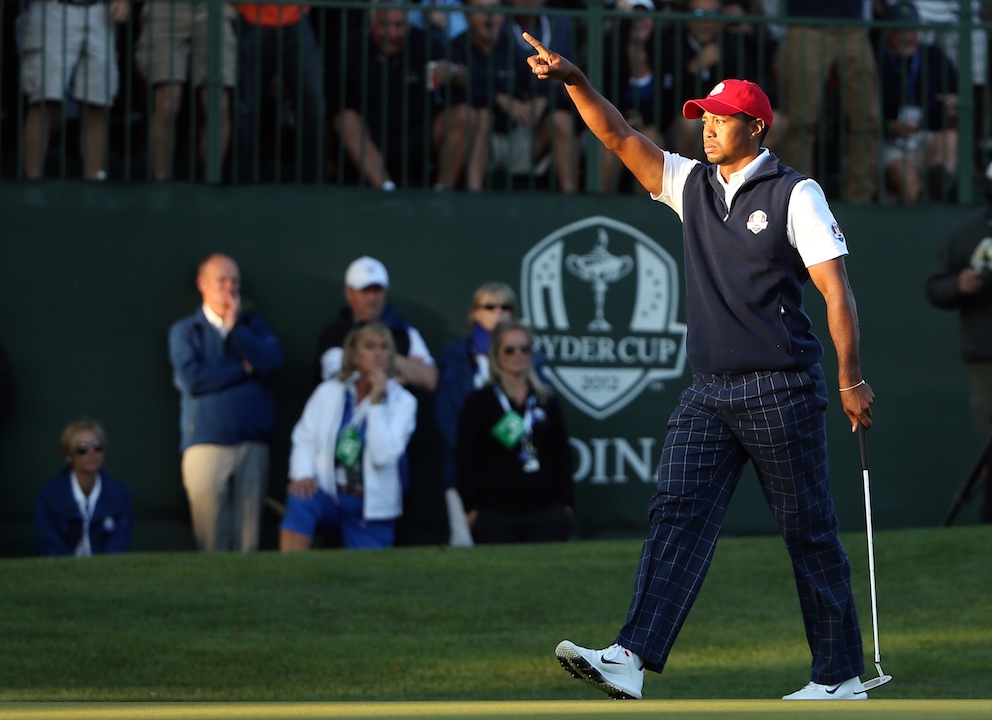 3.
Someone to do the impossible: win the GRAND SLAM.
2015 was a good year for Grand Slam hopefuls, as a young chap who looks rather like Tin Tin and holes and unfathomable amount of putts came a long and won two in a row, and then tied 4th and 2nd in the others. Jordan Spieth, for this we thank you. During the Tiger years, the question of the Grand Slam was raised every season, us journalists even got that desperate we re-named it 'The Tiger Slam'. The reason we are so desperate for this to happen is because it would benefit the game hugely in every aspect, a hero of the modern game would be born and Sunday league footballers would be running to the driving range with there twenty year old Callaway Big Berthas in hand. Not only that, hopefully this hero would inspire the next generation of golfers. Mr McIlroy, step up Sir and claim that title, we know you want to…
4.
More PITCH AND PUTT courses to be built.
45% of all GolfPunk readers started playing golf on Pitch and Putt courses, what does this tell you? It tells you that golf is an expensive game to get into, so before you invest thousands of pounds into shiny new metal sticks, you want to try before you buy. Where do you do this? The local Pitch and Putt with your mates. Where do you do this if your local Pitch and Putt has been shut by the local council? You don't. You go to the pub and drink flat pints of Carlsberg instead. You do the maths. We really need to halt councils ditching our beloved Pitch and Putt courses in favour of 'local meadows'. You only have to listen to the wise words of Gary Player. Pitch and Putt, NOT ditch and shut!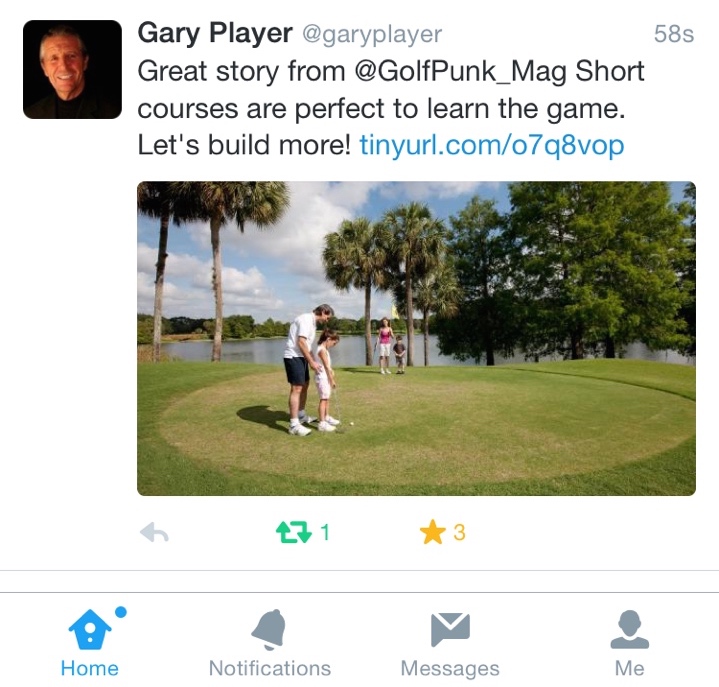 5.
RICKIE FOWLER to win a major.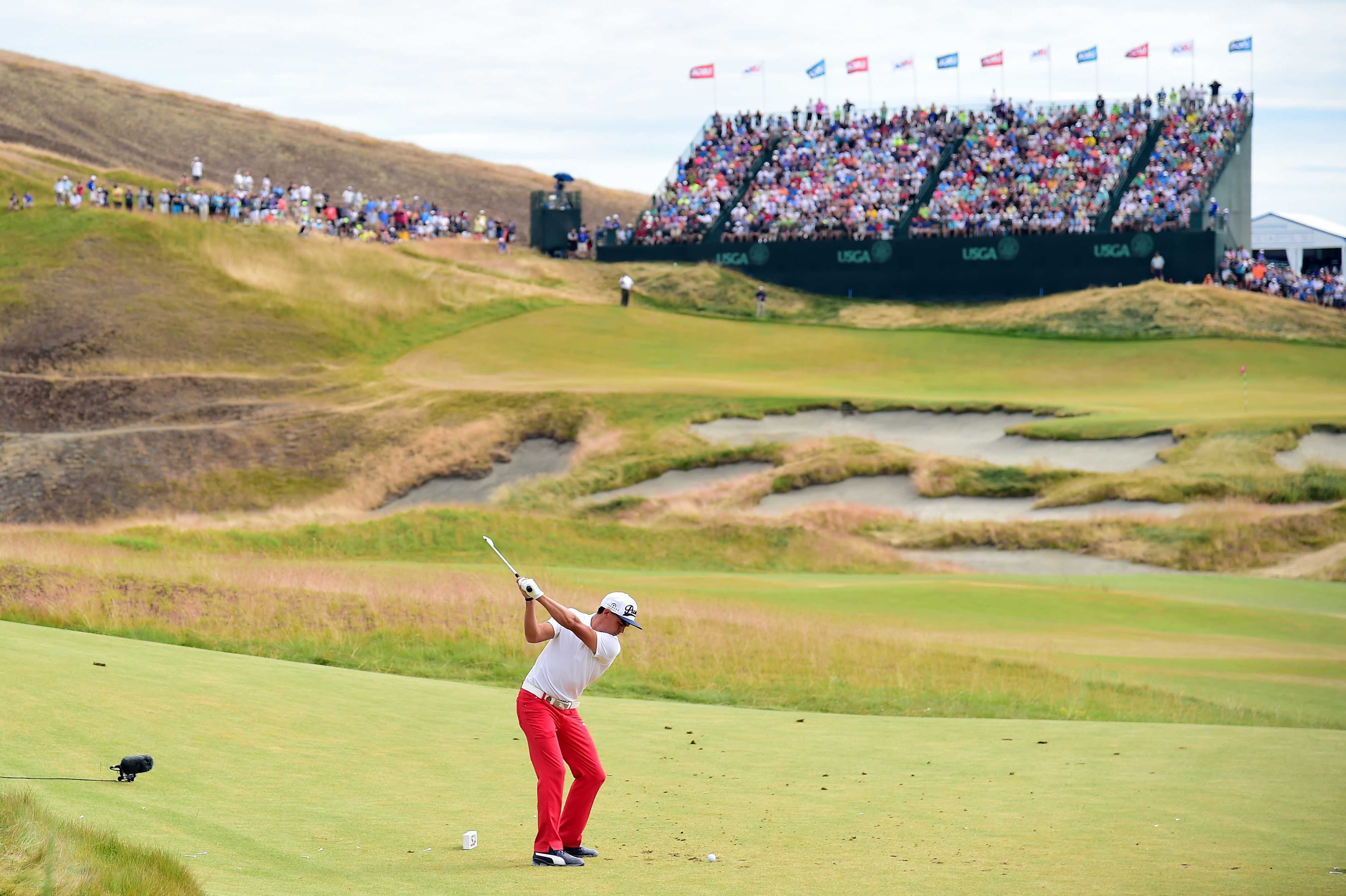 We know our wish list is a little contradictory, Fowler can't win a major if McIlory wins the Grand Slam. We know that, we're not idiots… BUT we're trying to cover all bases here. Rickie Fowler, is quite simply a great player and professional, and we love him! Everything from his swing, to his off course antics, to the colour of his shirts gets the nod from us. Still not entirely sure about the hi-tops yet Rickie, but even they have good intentions. Last season we saw Jason Day win his first major after so many near misses and top 10s, and what a great sight it was. This year, its Rickie's turn, we're pretty dam sure of it. Tangeeeeeeerrrrriiiiine, living reflection, of a dreammmm…
6.
Tournament prize funds to be SLASHED.
Tournament prize funds are growing at an extremely alarming rate. In 2015, Zach Johnson won a staggering/bloody stupid sum of £1.15 million for winning the British Open, where as Silver Medal winner Jordan Niebrugge won zilch. Only a year before Rory McIlroy won £975,000 for winning the Open, so if it carries on growing at this rate, where will we be in 10 years time?! The Open is not the only tournament where the prize funds are simply unjustifiable. Did someone say FedEx Cup? When it comes to the best, we already know that they're not playing for the money, they are playing for the history books. Something has to give so that these ridiculous amounts of cash can be spent elsewhere in the game. Grass roots golf anyone?
7.
TRUMP to get his comeuppance.
There isn't much we can say about this guy that hasn't already been said. All we know is that Trump's associations to golf don't help our games cause. As you all know the burk thought it would be a good idea to suggest that all Muslims should be banned from the U.S. There's now a petition to ban the burk from entering the U.K. on all grounds. How about banning him from ever picking up a golf club again? Our sport will do just fine without you thank you.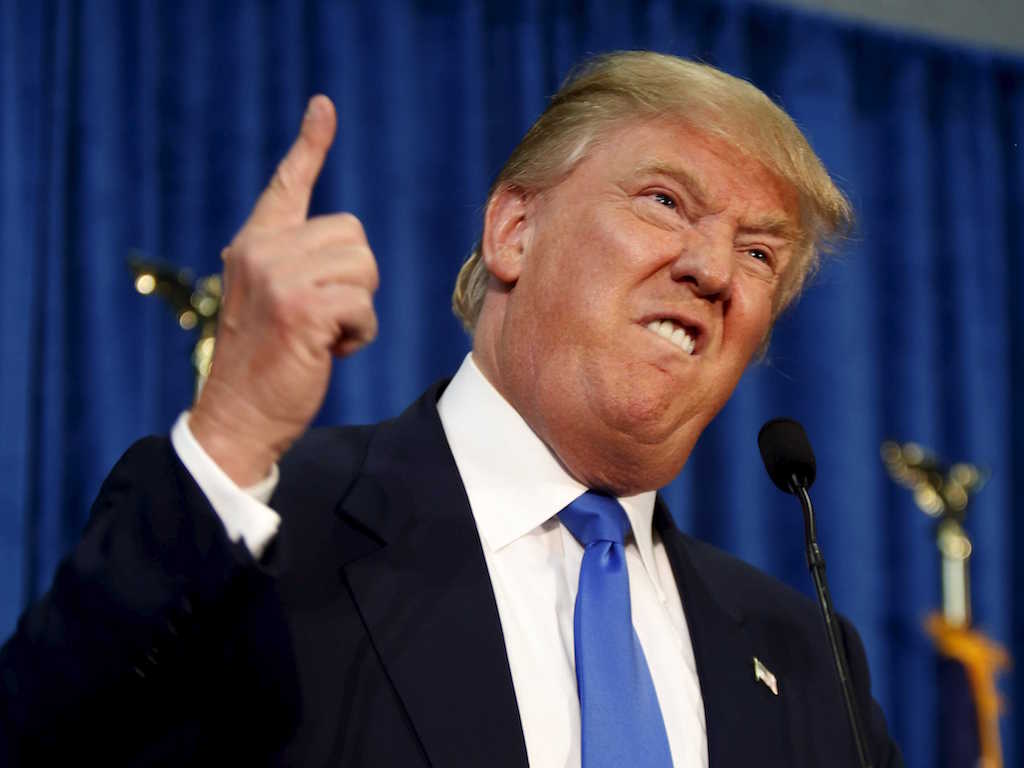 8.
For SPIETH to keep on being Spieth.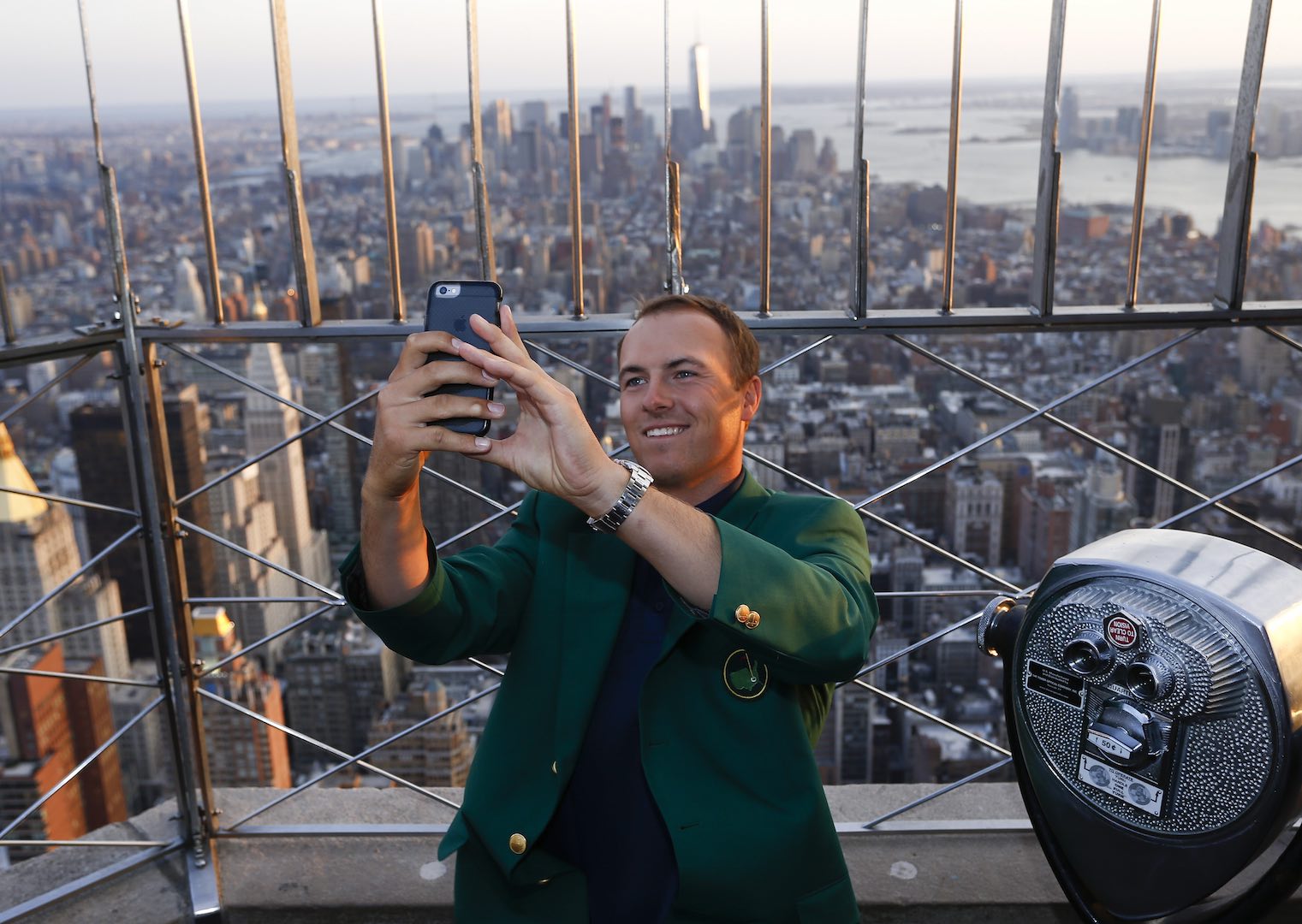 Many have come close to defining what a 'GolfPunk' really is, but the reason it's so hard is because of chaps like Jordan Spieth. He hardly dresses like a punk, he hardly plays like a maverick, and he certainly doesn't go about his way upsetting anyone. BUT in age of golfing powerhouses, Spieth has come along and done things his own way. He's grabbed the game of golf by the scruff of it's neck and doesn't seem to be like letting go. Out of all of our wishes for the 2016 golfing year, we think that this is most certain to come true. After his outstanding performance at last weeks Hyundai Tournament of Champions, we won't be losing sleep on whether or not he will be able to live up to last year's outrageous standards. In fact, we think there's a pretty good chance he could blow last year out of the water. Jordan, thanks for doing things your own way and not changing for anyone.
9.
The EUROPEAN TOUR to gain importance again (and Keith Pelley to get a new pair of glasses).
For too long has the European Tour been overshadowed by the sheer size and money involved with the PGA Tour. It's time the glory days of Seve, Faldo, Lyle, and Woosnam came back and made our tour exciting again. The recent appointment of CEO Keith Pelley seems to have been a nod in the right direction, but the European Tour needs more help. Money is not the answer, we think it's with more to do the players. Jordan Spieth is playing in this week Abu Dhabi Championship alongside McIlory, now that is better than any tournament prize money.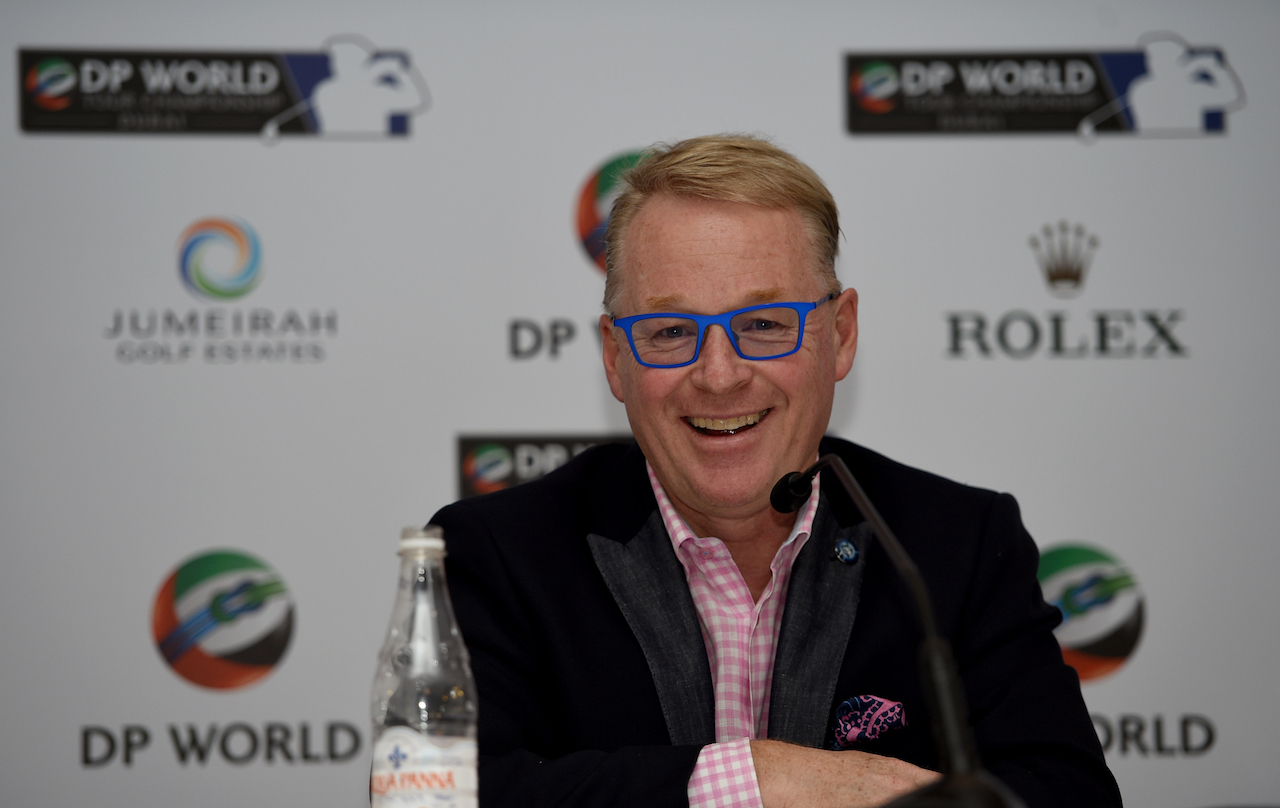 10.
Every major to have a 'PHOENIX OPEN 16TH HOLE'.
The Waste Management Phoenix Open is home to one of the greatest developments in the modern golfing era. The famous 16th hole. Nicknamed 'The Greatest Show on Grass' for a reason, The PGA tournament has brought something to the game that GolfPunk believes we need to do more with. The Amphitheatre style 16th has been described as 'One Big Party' and is filled to the brim with spectators throughout the tournament. Many students from the nearby Arizona State University travel to the tournament to experience the 16th alone. Bringing this football stadium atmosphere to a few more tournaments, for example the majors, would surely do wonders for the game. Can you imagine the atmosphere at a British Open if the final par three were to adopt the same Amphitheatre approach? Not only would it add to the drama of the tournament, but also it would make the rest of the sporting world stand up and say: "Hang on a minute, what's all this shouting about? What, they're playing golf? Let's have a look…"
Check out this video, and tell me that any sports fan wouldn't want to take up the game after a day sat in one of the stands.
11.
All golf clubs to hold a national 'GET INTO GOLF' day.
We're really proud of this one and don't see why it can't happen. For one day of the year we propose that every golf club in the country should be open to the public. Obviously it would need some planning but it would be a brilliant way of advertising club golf to people who may have never played before. There could be free tuition, six-hole tournaments, putting competitions, give-aways, and maybe even some sandwiches. If the right people marketed this correctly, there is no reason why it couldn't work. Let's make people who have never played the game feel welcome, not alienated.
12.
The OLYMPICS to be supported by top players, and have a successful return to golf.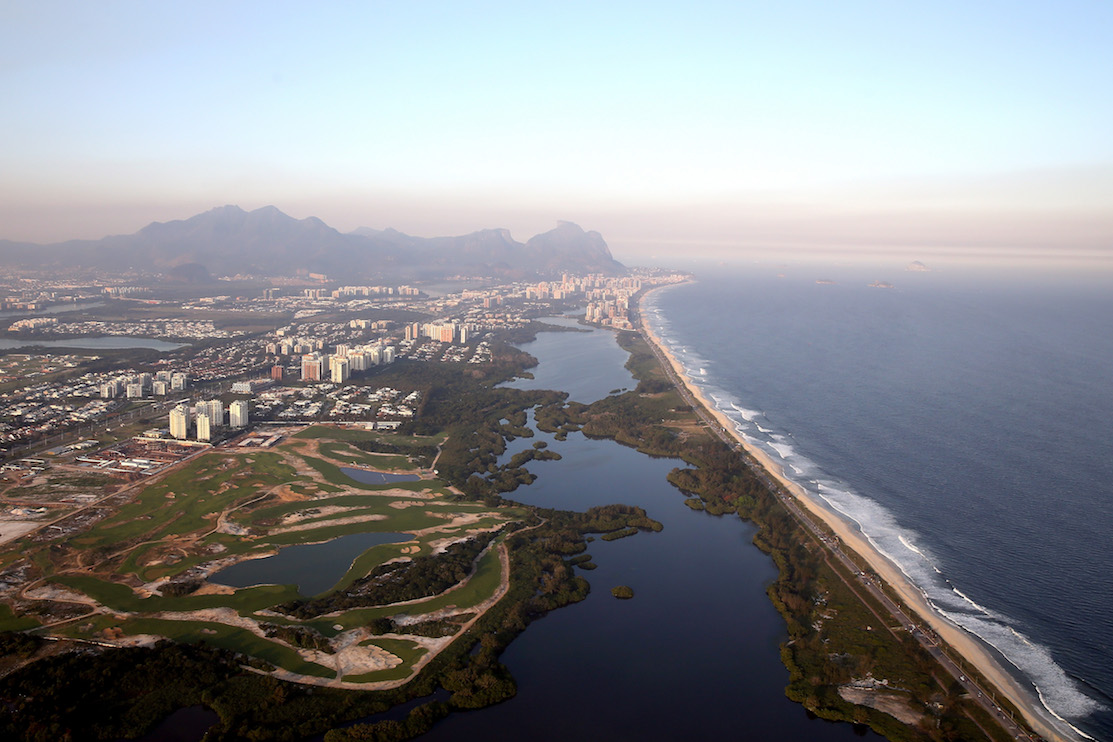 You may not have known, but golf has been an Olympic sport before. We forgive you for being clueless regarding this fact though, because we were pretty shocked to find it out too. Golf was last played in the Olympics over 100 years ago in the St Louis 1904 games. Since then, the game of golf has changed a fair bit. The Olympics will always be the largest sporting event on the planet, and golf being back on the bandwagon cannot be a bad thing. Hopefully Rio 2016 will bring new audiences of all ages and nationalities to the game, and hopefully we will be treated to an exciting contest from the best in the world. A GBR medal would be pretty nice too wouldn't it? Check out the official Rio 16 website. You may find their break down of golf fairly amusing. http://www.rio2016.com/en/gol
13.
More MATCHPLAY events to be announced on all the tours.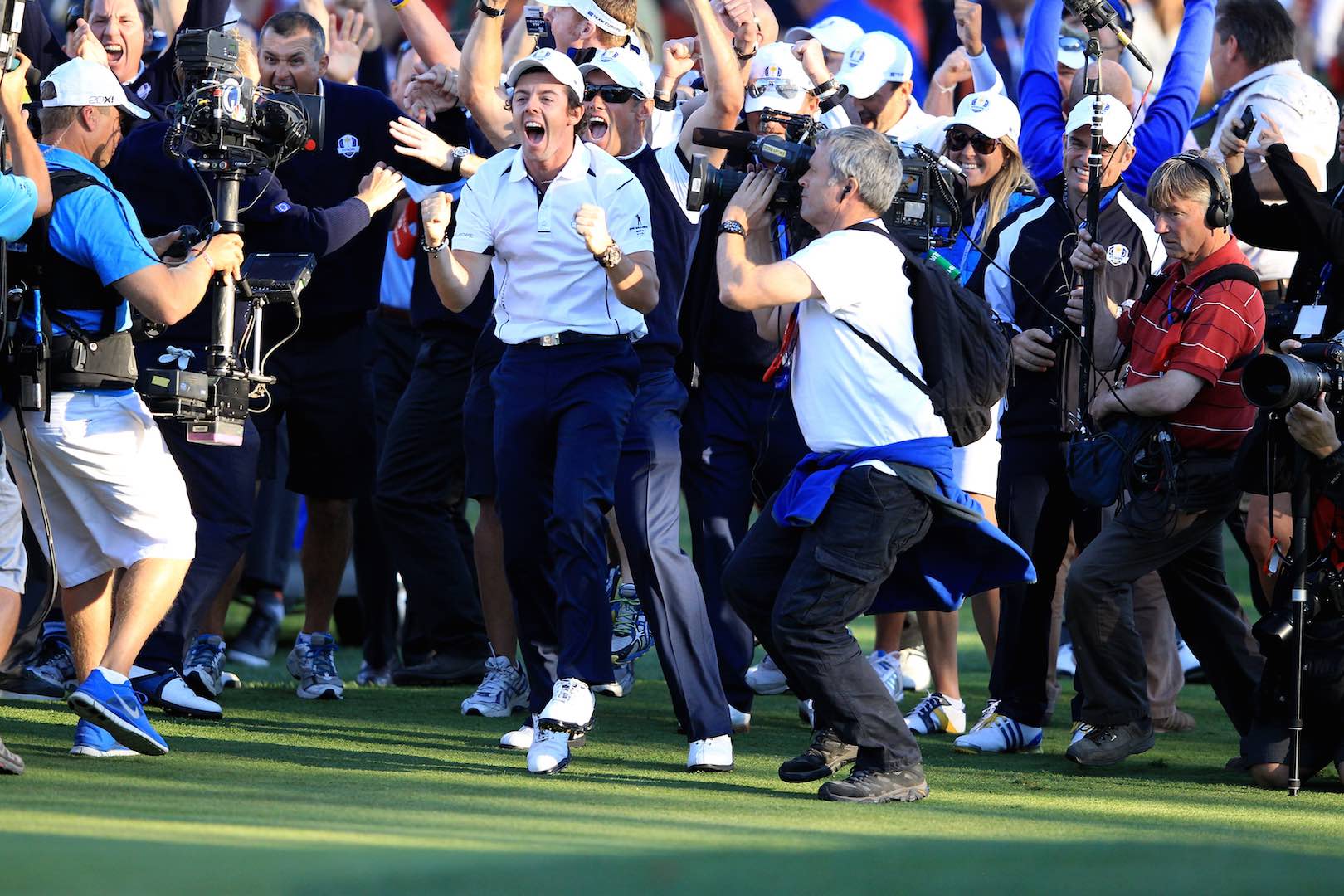 The matchplay format in golf has surely but slowly been working its way out of our tours. Which may seem ironic when the biggest golfing event on the planet by far is the Ryder Cup. But maybe this is the reason for the decline in matchplay tournaments. We have become complacent and unfortunately compared every single matchplay game to the Ryder Cup making them seem irrelevant which is simply not true. Matchplay is the purest form of the game, and if you ask me, the most enjoyable to play, so lets give it a push.
14.
Pretty please can we see the RORY vs TIGER showdown we have all been waiting for?
Back in 2013 Rory McIlroy signed a 10-year sponsorship contract with Nike for $250 million. From that day onwards, Nike left us with hopes and dreams of the fiercest golfing rivalry since the duel in the sun. They pumped millions into mouth-watering advertising campaigns of the two hitting balls together. Articles were written about how the two were 'best mates', it all sounded too good to be true. 2013 was the last time we saw Tiger showing us what he could do best, winning 5 PGA Tour events. As for McIlroy in the same year, his bank account and relationship status with a certain female tennis player were talked about more than his major pursuit. Since then, approximately 271 back operations later, and along came a man by the name of Spieth, unfortunately we're still waiting for that all-important day. Can you even imagine it? A Sunday afternoon extravaganza where McIlroy and Tiger lock horns (please let it be in a major, please let it be in a major, please let it be in major). One can only hope and pray for such privileges. But who knows, maybe 2016 will be the year you will look back to and say, "I was there".
15.
Pretty, pretty please can we have a LONG, HOT golfing summer
We've been treated to a rotten summer, and a pretty rotten winter. There is no beating around the bush with this one, nine out of 10 (this is not an official stat but a guess but well-educated guess) of us are fair weather golfers, and we'll happily admit that. But for golf to grow in the UK, new punters are never going to want to dust off their sticks if it's constantly pissing it down. Sadly, until someone invites an alternative, sun, every single part of the golfing game needs you my friend. So don't be shy and give us big fat, cheesy, golfing smile.
The Golfing Gods, we leave it to you.
Related to this article
The 2015 Staunchie Results!!!