News
Sep 1st, 2016
Son of G–Mac!
New baby boy for Graeme McDowell + GP Classics looks back!
Words: John Dean Photography: Steve Read
And to celebrate, as an added bonus, below is a GP Classic from back in the day with G-Mac!!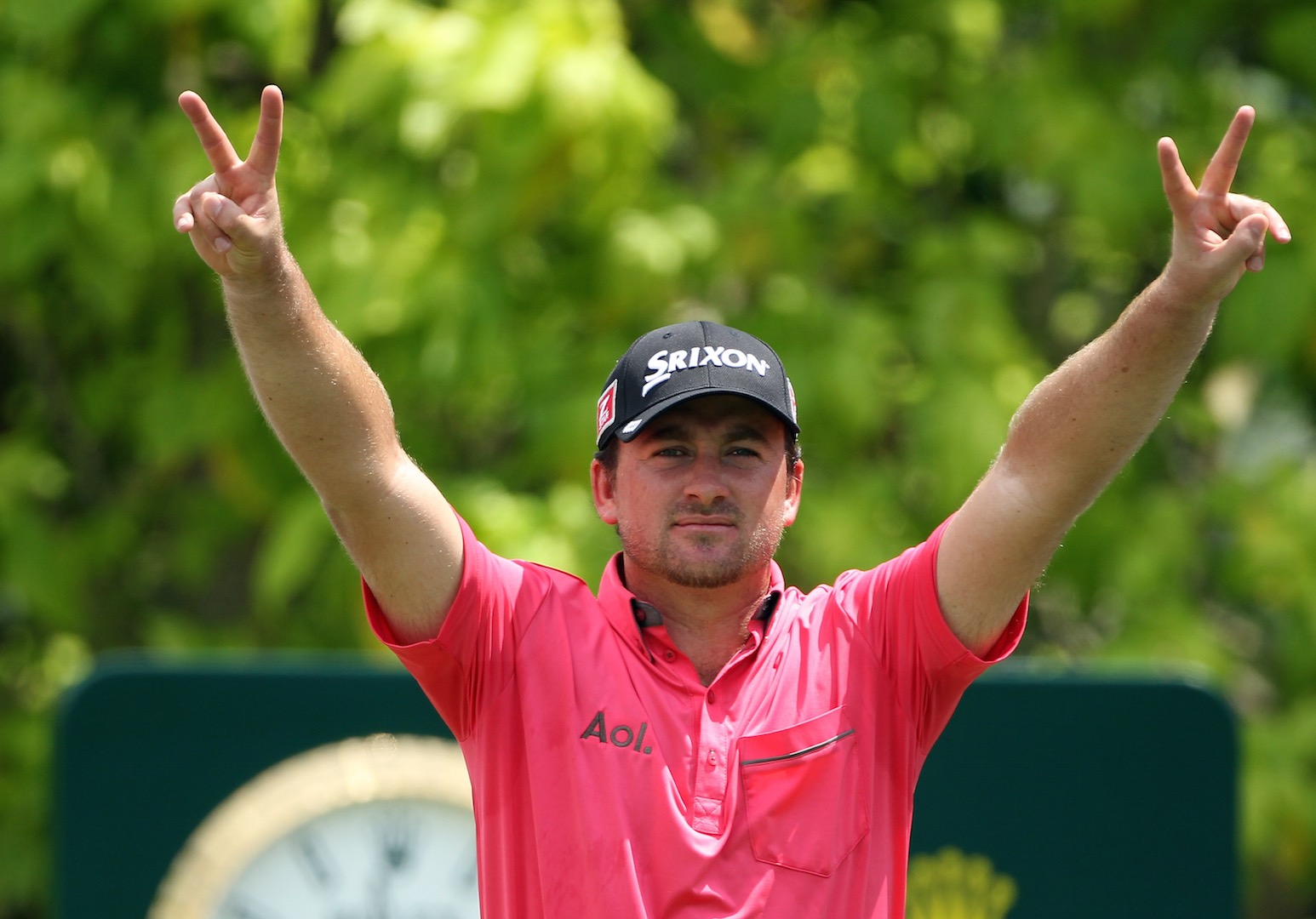 G­–Mac's wife Kristin has given birth to a son, Wills Edson McDowell. The little boy was born on Monday and weighed in at a healthy 9lbs 1 0z.
G–Mac posted a picture of him on Instagram with his big sister Vale Esme, and added: "Momma and baby doing great and Dada very proud."
https://www.instagram.com/p/BJ0HeachK6i/?taken-by=graeme_mcdowell&hl=en
Congratulations to G–Mac from all at GP Towers. We've been massive fans ever since the European Open at the London Club in 2009 when G–Mac picked out the Ed's son in an autograph scrum when he was a small lad after the cheeky whippersnapper shouted out "I'm a young man!" to get a laughing G-Mac's attention. G-Mac promptly came over, congratulated him on his unique approach to autograph hunting and gave him his signed hat. We've not forgotten that kind gesture.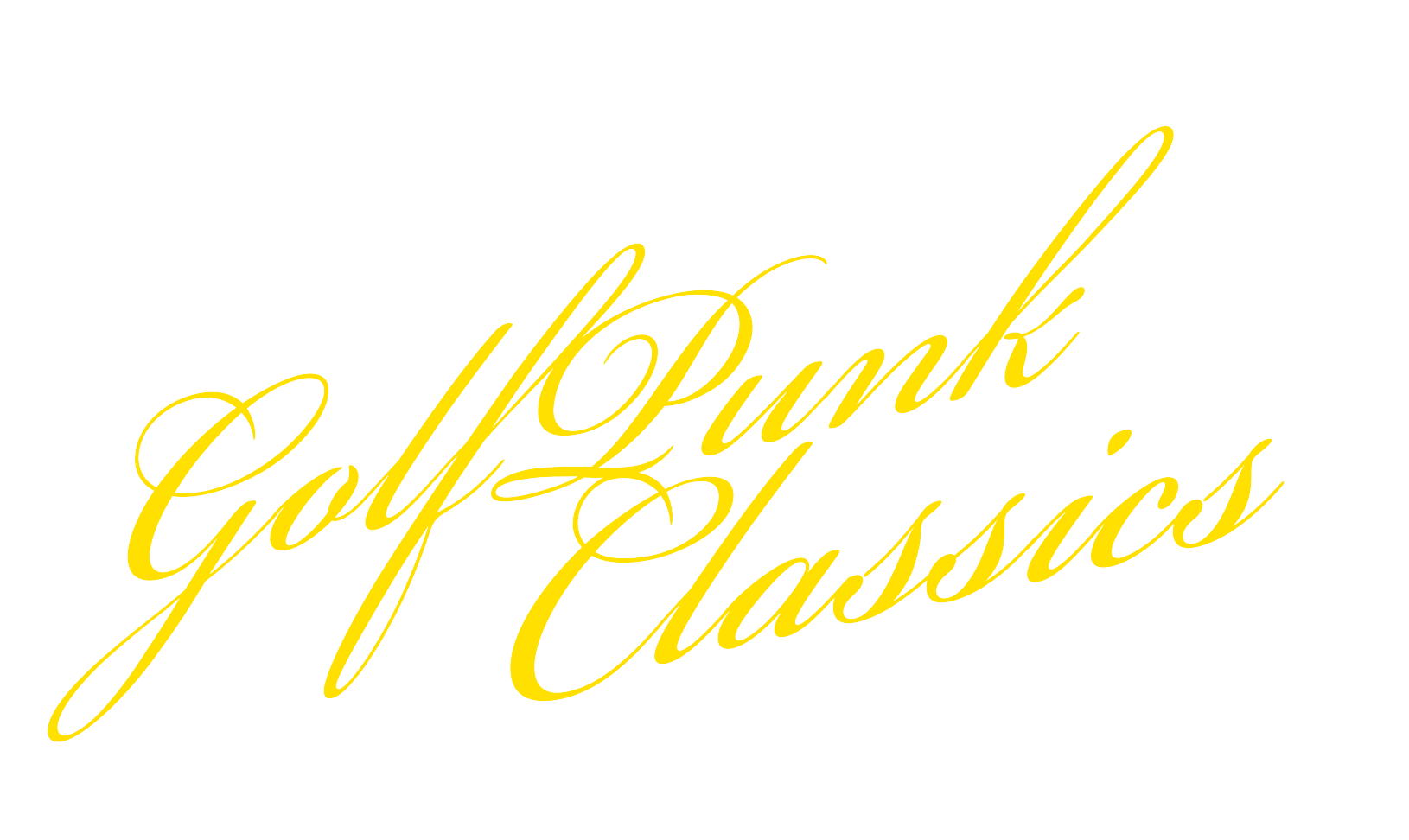 Wednesday June 29th, 2008
By Shaun McGuckian
I've just met Graeme McDowell in the lobby of The Hilton Park Hotel in Munich, a day before the BMW International Open. And though it's four weeks prior to the 137th Open Championship, the Irishman already has his sights set on what he sees as 'the greatest tournament in golf.' He's come straight to Germany from Birkdale, where he got to grips with the course that will make or break a hundred dreams later this month. "It's going to be interesting," he tells me, as we make our way to the hotel's exclusive cigar lounge for a natter.
McDowell has been touted for greatness for a while now. Upon turning pro in 2002, his former manager, Chubby Chandler, proclaimed Graeme 'As good as Darren Clarke and even better than Lee Westwood at his age.' But, while he's only too pleased to accept praise, it's taken a while for the Portrush lad, now 28 and on the cusp of his prime, to take the steep step from good Tour pro to serious challenger on the highest stage.
Taking that extra step is something that many fail to ever accomplish, but G-Mac is determined not to fall short of the undoubted potential that Chandler, and other admirers of distinguished calibre, have earmarked him for. He spends the winter months among golfing glitterati at Lake Nona, Florida. Now he wants to spend the summer months
rubbing shoulders with them on Sunday afternoons too.
Though he appears to be one of the coolest, laid-back customers on tour, for G- Mac, golf is more than a job. It's a passion engrained in his soul. His face lights up at the very mention of the Open Championship, of links golf, and especially the Claret Jug...
So you played Birkdale yesterday, how was it?
"I'd only ever played Birkdale once before and that was on a corporate day a few years back. I remembered it as a decent track, but yesterday I realised just how great it is. It's a fantastic golf course, one of the very best links tracks. It's beautifully designed, has the kind of deep pot bunkers, rolling fairways and thick rough that makes links golf what it is. But the other thing I must say is that it's fair. Now I've been there and tried it out, I'm raring to go." You narrowly missed out on exemption for The US Open recently, but took the decision not to bother with final qualifying, so what was it like for you watching it on TV?
"I had mixed emotions really. It's frustrating watching a Major championship, knowing that I should be there competing with the rest of the guys. But on the same token, The US Open can be a head-wrecking ordeal, and I chose not to try qualifying for it because I really needed the week off. That is a one-off, though. I won't be making a habit of missing Majors if I can help it. But with my schedule being what it is – and with The Ryder Cup team being my
main goal for this year – once I'd just missed out on automatic US Open qualification, I made a decision that I thought was best for me. Now I'm fully recharged and ready for the next few Tour events, the Open and, potentially, The Ryder Cup."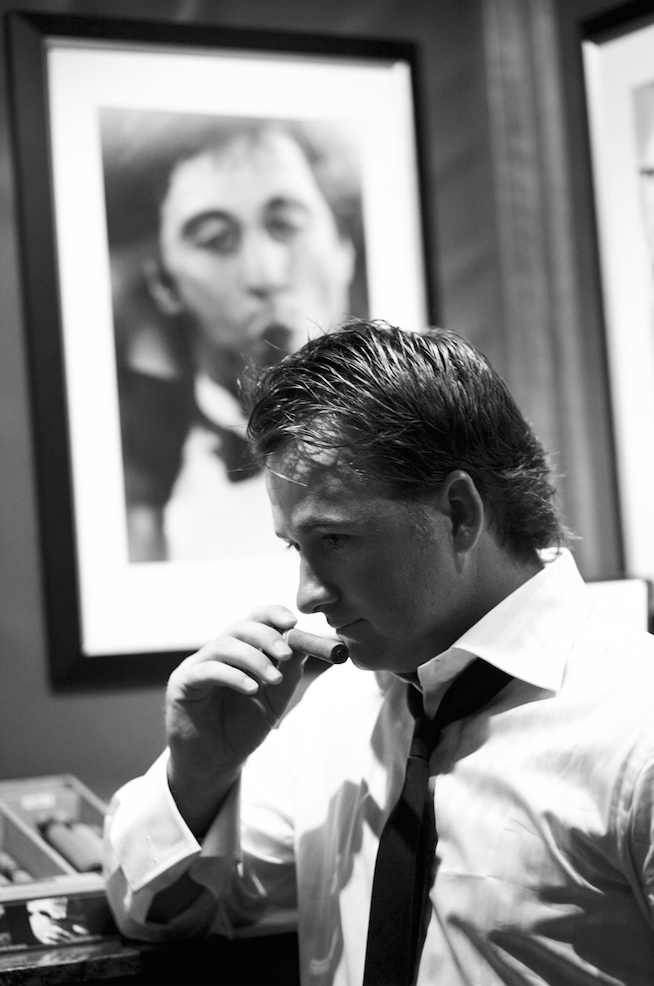 You're having a good year so far, how happy are you with your game now?
"I'm very happy. I have the right team around me and I feel like I'm starting to fulfill the potential I know I have. Life on tour takes some getting used to, and I'm learning about myself and what makes me tick all the time. It has taken me a long time to get the right balance between practise and competition and travelling and rest, but I'm taking control of my own destiny in that respect, and I'm really feeling good about things right now."
How important was your win at The Ballantines Championship in Korea in March?
"It was a major confidence boost. Golf can become frustrating when you know you're playing well but you can't string the results together. So to win for the first time in four years was a sign of how well I am playing and how hard I've worked to improve. From there I went straight to the States, and because so many golfers live on the estate at Lake Nona, there is a lovely tradition of celebrating victories. As I drove up the entrance path there was a big sign saying 'Congratulations on your victory Graeme,' and I had a lot of really nice messages through the letterbox that week."
Including one from Arnold Palmer...
"How did you hear about that?"
We have our sources. So what did Arnie have to say?
"Firstly, I couldn't believe that the Arnold Palmer had taken the time to write to me. I was flabbergasted. He basically wrote to congratulate me on my win in Korea and to say that he'd seen me at Bay Hill a couple of years earlier (2005) when I finished tied for second, and that he thought I had a lot of talent. 'Somebody has got to give Tiger a run for his money and you could be the guy,' it said. Obviously that was an honour, coming from a guy like Arnie." You're 28, starting to reach your peak. Are you content with where you are in your career?
"I am content with where I am, but not because this is where I want to be. I'm content because I know that I'm on the right curve, and that I'm going in the right direction." What motivates you?
"I still love playing golf, hitting the pressure shots and competing with and against the best. I think enjoying it is important, and that's part of what will spur me on to achieve more. That begins with my quest for The Ryder Cup team this year. The Irish seem to have a great affinity with The Ryder Cup, dating back to Christy 'O Connor, and especially in recent years with Paul (McGinley) and Darren (Clarke) performing so well. I hope I can get on that plane to Valhalla and continue the tradition." How good can you be?
"I don't have a specific level that I'm striving for. The truth is I don't know how good I can be. Until I'm playing at my best on a consistent basis I won't know whether I'm good enough to maintain a place in the world's top 10 or top five or whatever. What I do know is that there are two ways of judging a golfer's greatness."
And they are...
"Well, there's being consistently good, week in week out, and then there's turning up at the top tournaments and winning the one-off big ones. When
I'm old, past-it and retired I will most likely be judged on Major victories and Ryder Cup appearances, and in the grand scheme of things I'm aware that's what counts when you look back over your career. But if you look at the greatest golfers that have ever played the game, the consistent guys are invariably the players that win the big ones too."
So you're striving for consistency then...
"Consistency is what we're all striving for. There are a lot of very good players. But taking that extra step, from very good to great, hinges on consistency and performing in high pressure situations." How do you cope with the pressure of the big events?
"I believe I'm one of the strongest players mentally out here, and that puts me in good stead for big tournaments and big pressure situations. I relish the high pressure shot, stood over an iron shot needing two to win, or a putt for glory. That's what it's all about."
Your Open record is a bit of mixed bag...
"Yeah, it's up and down, my best finish was at St Andrews in 2005, which was pretty special because it is the Home of Golf."
Then you led after the first round at Hoylake in 2006...
"And I fell away, I know. I can't explain why that happened really. I guess I became apprehensive, but I can't see myself making a similar mistake again."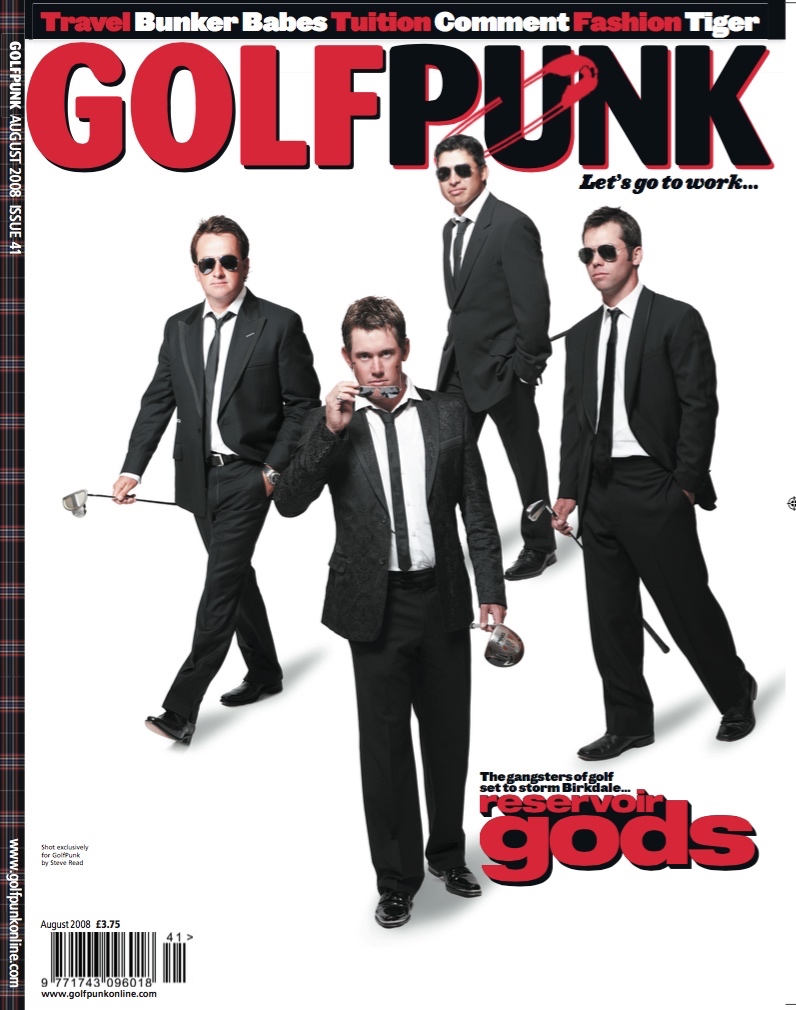 Sum up what winning an Open would mean to you...
"It would be all my dreams come true. Ever since I first picked up a golf club as a young kid, lifting the Claret Jug has been the ultimate dream, the pinnacle of what a lad from Portrush could achieve in sport. I used to think of it as an aspiration, but now I'm at this level it is perceivable that I could have a great week and be up there in contention with the world's best."
So let's say you're leading the Open on Sunday morning, and you're paired with the world's best, are you daunted?
"Well, Tiger's not going to be there this year, but even if he was I'd be OK. I've played with and against Tiger a few times now, like at The Tavistock Cup in March, and I know him quite well, so it's easier to play my own game against him. So if I can relax in Tiger's company, then anyone else should be negotiable."
You grew up on links but then studied in the US. Was it hard getting to grips with the different style of golf over there?
"I wouldn't say it was difficult as such, but a change of strategy was necessary. The thing is, playing American-style courses is the norm now, even over on the European Tour. A lot of the courses we play are pretty American in their design and layout. So the difficult thing for a lot of the top players is actually reverting back to links golf, not the other way around."
How do you find the conversion to links?
"I am quite lucky in that it comes naturally to me. I spent the first 15 years of my golfing life playing links, and because of that I'll never lose my feel, or my touch in and around the greens. For me, playing links golf is like riding a bike; I'll never forget how to play it. I love the challenge of links, the bumping and running and the challenges that the course sets you. Links golf is more fun, more diverse, it calls on you to be creative and to improvise."
Is the Open the biggest tournament for you?
"To be honest, I'd be over the moon to win any of the four Majors! But sure, the Open is the biggest one for me. Links golf is what I was brought up on, it's in my blood. I was born and bred in Portrush and Royal Portrush is still the only course outside mainland Britain to stage the Open, back in 1950. And The Claret Jug is the one trophy I'd love on my mantle piece. When you can sit on your sofa and look up on your mantle piece at a Claret Jug, you know you've made it."
And then he went and won the US Open at Pebble Beach and he was suddenly a major winning superstar!
Great work G-Mac. We love ya!
Related:
Click here or on the image below for more on Darren Clarke explaining his Ryder Cup picks