News
Sep 18th, 2015
Solheim Cup Latest Evening Update
Words: Tim Southwell Photography: Getty Images
Damn you mother nature. First we had lightning then the light ran out. Just when it was all kicking off!!
Carlota Cigana applied the icing on the European Solheim cake with her incredible hole out on the 17th to put her and Melissa Reid level going down the last. Except the Americans (and fair play to them, it was darker than a black hole on its day off out there) decided they'd finish the last hole in the morning.
As play concluded, Europe led USA 4-2 on the first day in St Leon-Rot in Germany.
Two fourball matches will be completed on Saturday, with Europe leading in one and the other level. The morning foursomes finished 2-2 before defending champions Europe won the two completed afternoon fourballs.
Anna Nordqvist and Caroline Hedwall eased home 4&3, while Charley Hull picked up her second point as she and Gwladys Nocera triumphed 3&2.
Melissa Reid & Carlota Ciganda versus Lexi Thmpson & Cristie Kerr is all square with one hole to play.
Sandra Gal & Catriona Matthew are 1 up with 3 holes to play against Gernina Piller and Lizette Salas.
Related articles:
Watch Carlota Cingala's Incredible Hole Out On The 17th
The Solheim GolfPunks: Which Players Are The Future Of Golf?
The Morning Story:
It's Europe 2 USA 2 after the morning foursomes.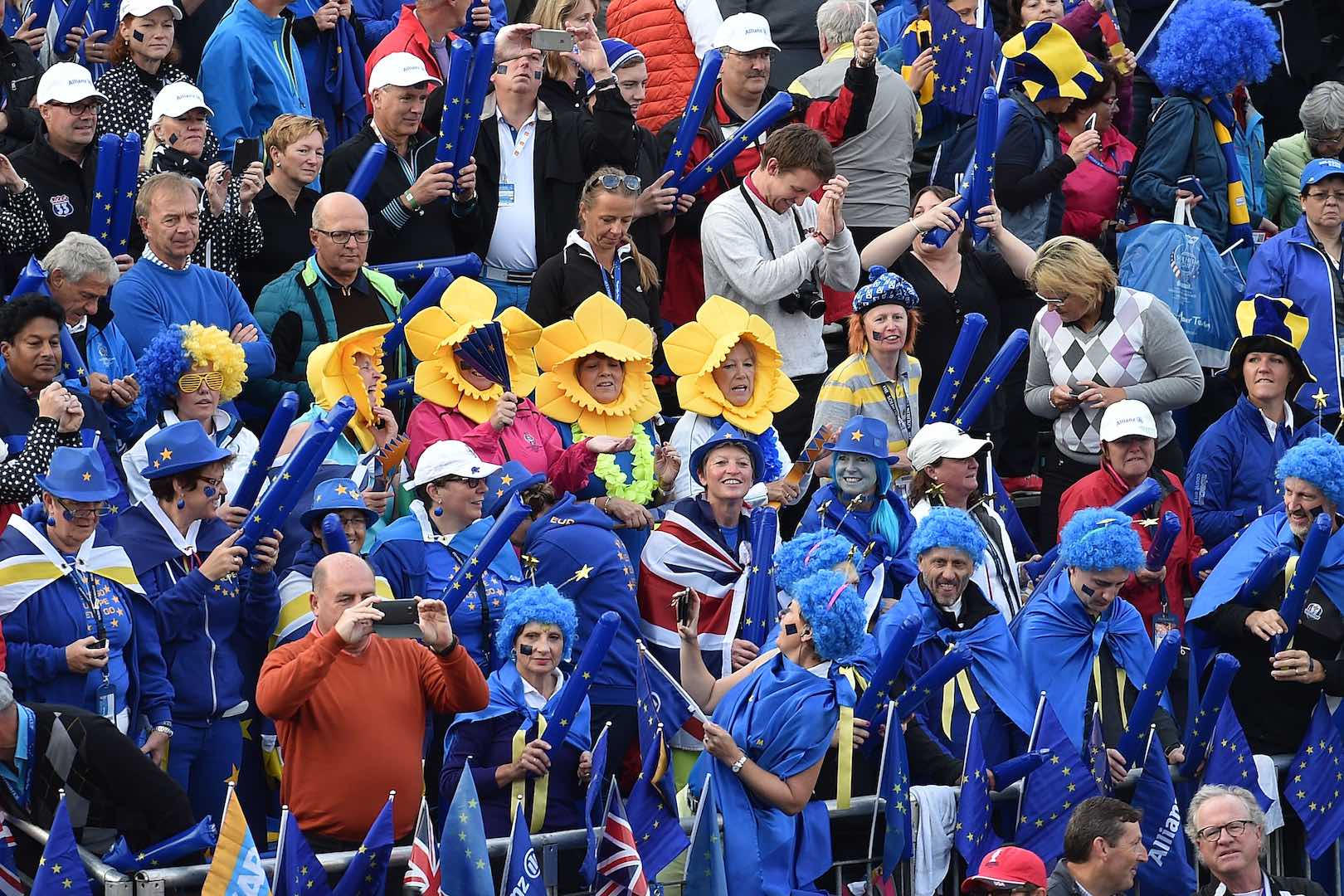 The famous German sense of humour...
Wins for USA courtesy of Morgan Pressel & Paula Creamer and Cristie Kerr & Lexi Thompson.
Wins for Europe courtesy of Charley Hull & Melissa Reid and Sandra Gal & Catriona Matthew (who is a really really nice person as it happens - we met her at the Open at Muirfield and she made us a cup of tea).
Morning Highlights
Afternoon fourball pairings at end of article.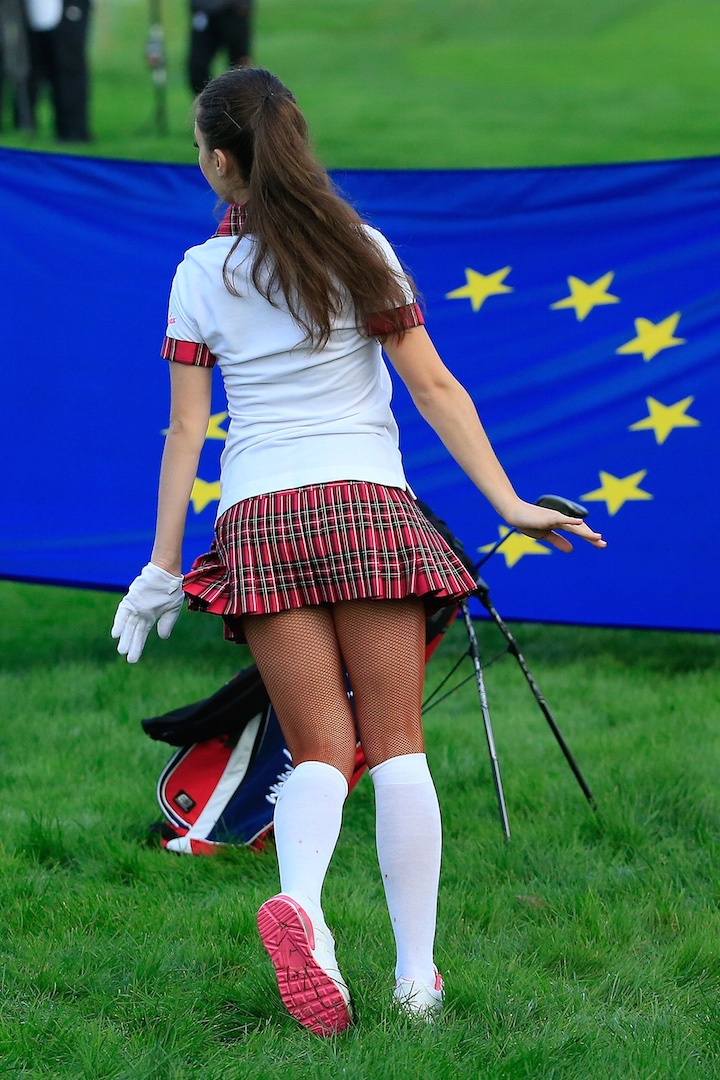 Hello, cheeky
Europe

Score

USA

Nordqvist & Pettersen

US win

3&2

Pressel & Creamer

Hull & Reid

Europe win

2&1

Wie & Lincicome

Icher & Munoz

US win

2&1

Kerr & Thompson

Gal & Matthew

Europe win

3&2

Lewis & Salas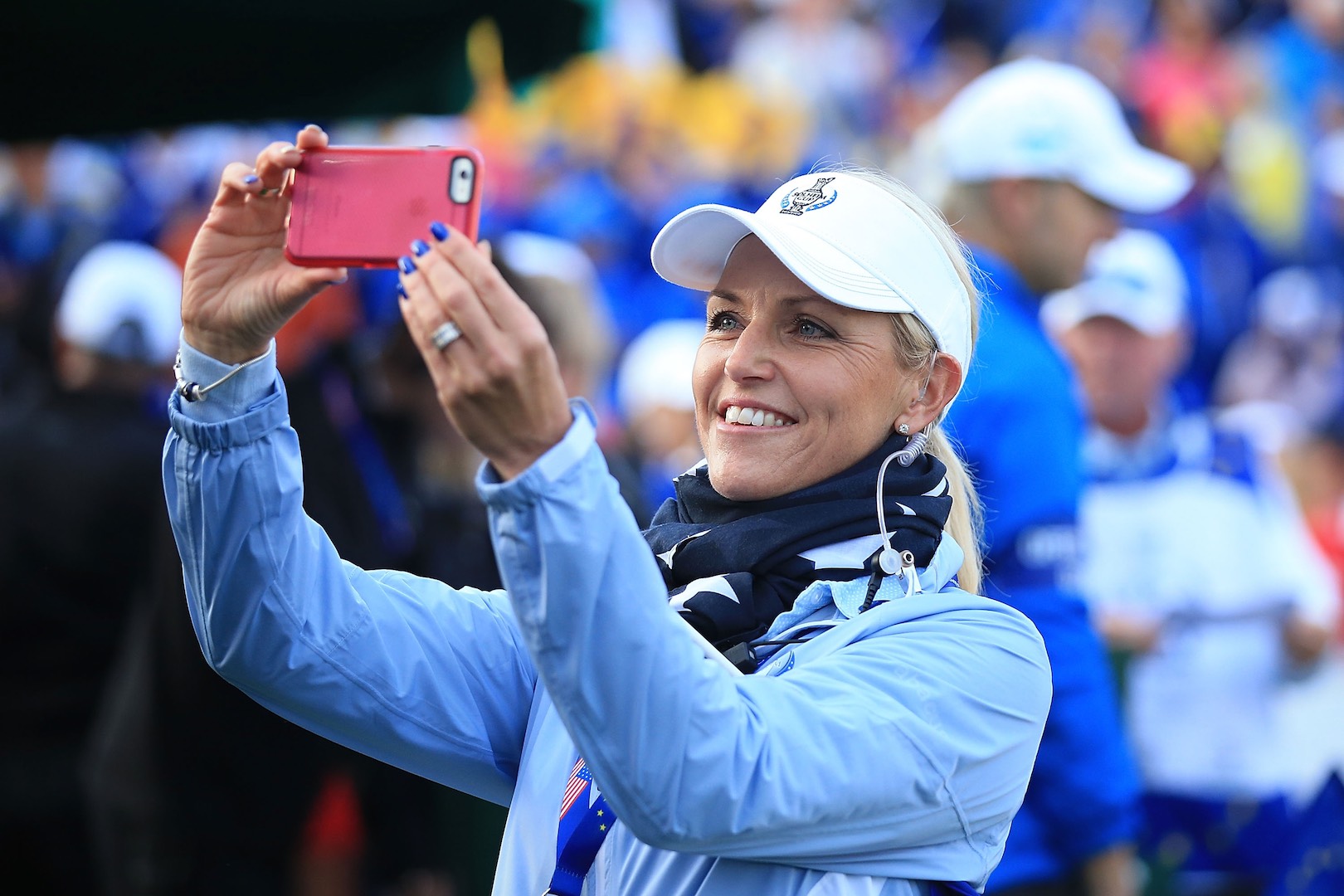 Karin Coch was delighted to have finally grasped the concept of mirrors
Related to to this article: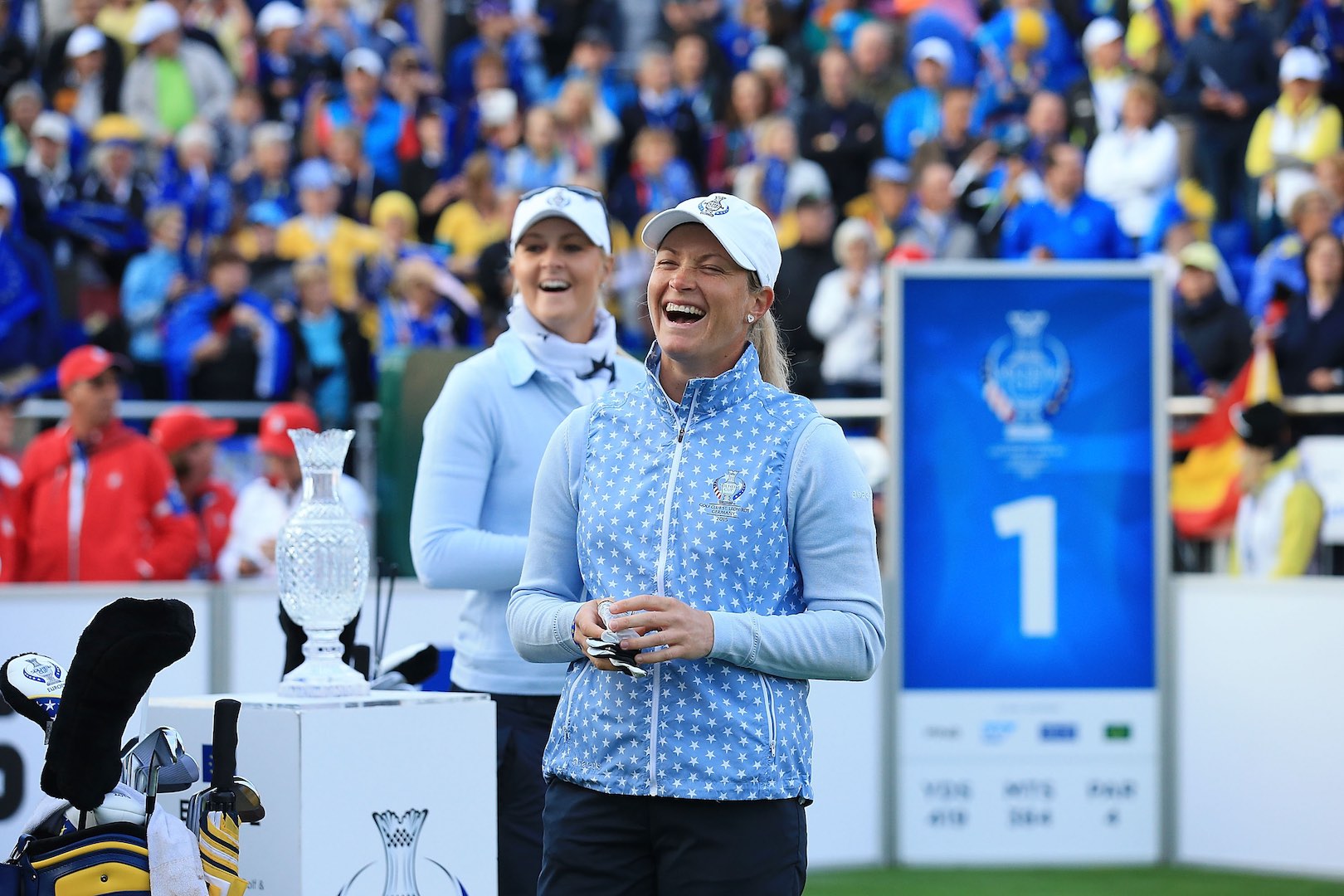 No, seriously, they didn't split Charley Hull and Melissa Reid up for the four balls?