News
Apr 25th, 2016
SkyCaddie Amnesty Pays £50 For Old GPS Or Lasers
Even if they're broken
Words: John Dean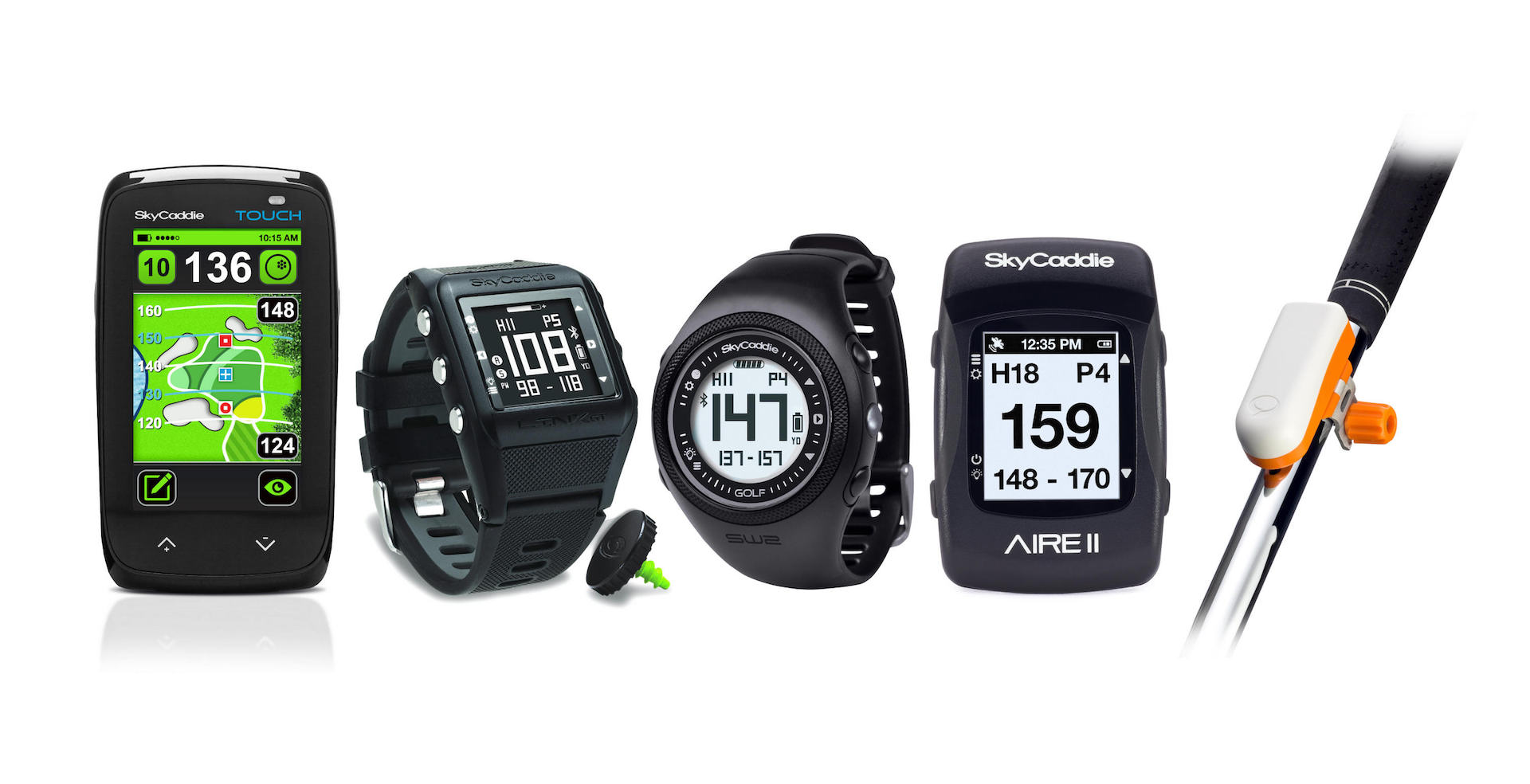 There's an amnesty in UK golf pro shops until May 31st – and a £50 bounty if you bring in your old laser or GPS golf rangefinder, literally dead or alive!
SkyCaddie are so convinced that their 2016 GPS devices are the best on the market that they are offering £50 off a new SkyCaddie if you trade in an old GPS or laser at the same time, even if your old one is broken.
Your trade-in device doesn't even have to be a SkyCaddie, explains James Holmes, the firm's UK & European Sales Manager.
"You'll get the £50 off no matter what brand you trade in" he said. "This is a limited-time amnesty for UK golfers which applies to any make of golfing laser or GPS device which you don't use any more, even if it doesn't work!
"And our 2016 range is so exceptional that we're prepared to back it with this very strong and simple offer – but it only lasts until the end of May.
"We say, grab that old device, head for your local PGA pro shop, choose from the new SkyCaddie LINX GT, the SW2 Watch, the micro-sized Aire II or its award-winning big brother, the SkyCaddie Touch – and save £50!"
To complete the trade-in, golfers simply hand over their old device and complete a Return Form in the pro shop, to receive a £50 discount on any new SkyCaddie.
They can also complete the trade-in online at www.newskycaddie.com/amnesty with Promo Code AMNESTY50.
The trade-in also enables UK golfers to receive £50 off a brand-new SkyPro, SkyCaddie's popular personal swing analysis device.
"With rangefinders now permitted in most competitive amateur golf, your PGA professional will agree that you're more likely to play better golf with accurate golf course information," said Jacqui Surman, SkyGolf SVP, International Sales & Marketing.
"If you've been on the fence about buying a new golf rangefinder for the coming season, now is the time to do it."
Over 35,000 of the world's golf courses have been measured on foot by expert SkyCaddie mappers using professional GPS surveying equipment, and SkyCaddie returns to re-survey the course every time it makes a change.
For more on SkyCaddie's SW2 watch click here or on the image below.