News
Nov 16th, 2015
Sergio skips Race To Dubai Finals
Part Of Wider European Tour Problem?
Words: Daniel Owen Photography: Getty Images
Sergio Garcia has ducked out of the Race to Dubai finals. With no claims of illness, tiredness, or scheduling issue, it's safe to assume he simply doesn't fancy it. But who's the lucky bugger who's going to get his spot?
After the BMW Masters, where Sergio Garcia finished 11th, the 35 year old Spaniard was 27th in the Race to Dubai rankings. So by all rights he should be playing in the DP World Tour Championships. Instead he's taking the week off. It's not like it's the end of his season, as he plans on playing twice in Asia before the end of the year. So what gives?
Well two years ago Sergio didn't play the Race to Dubai finals, citing tiredness and scheduling issues. Earlier this season, he skipped the first two FedExCup events. So is he doing it simply because he doesn't like being told where and when he should play? He's missing out on a guaranteed pay check by skipping Dubai. Or is it part of a wider problem the European Tour is facing?
Graeme McDowell is quoted as saying the  PGA Tour is more important than the European Tour to him. "My playing privileges on this side of the Atlantic are more important to me than my playing privileges on the European Tour, simply because when you boil it all down and look at it from a purely monetary point of view, I want to be employed in the best possible job I can. The European Tour means a lot to me. I'm very proud of it, I'm very loyal to it. The Ryder Cup is really important to me. But making a living is what it's all about." 
With the European Tour expected to announce new eligibility rules, it's not out of the question that GMAC will be able to retain membership on both tours, with 5 events meant to be the new minimum. It's obvious that the European Tour is a at a cross roads, our best players have always gravitated towards the PGA Tour, but this is the first time that players are openly talking about giving up on the Ryder Cup to retain their PGA Tour cards. And with Sergio Garcia proving that large paychecks aren't enough to guarantee players turning up to flagship events, European Tour Chief Executive Keith Pelley has a tough job on his hands on keeping the European Tour relevant going forward.

Oh and we promised you we would let you know who gets to take Sergio's spot? Enter Number 61, Stephen Gallagher, and an excuse for us to run this pic of Race To Dubai leader Rory McIlroy with his Ryder cup team mate.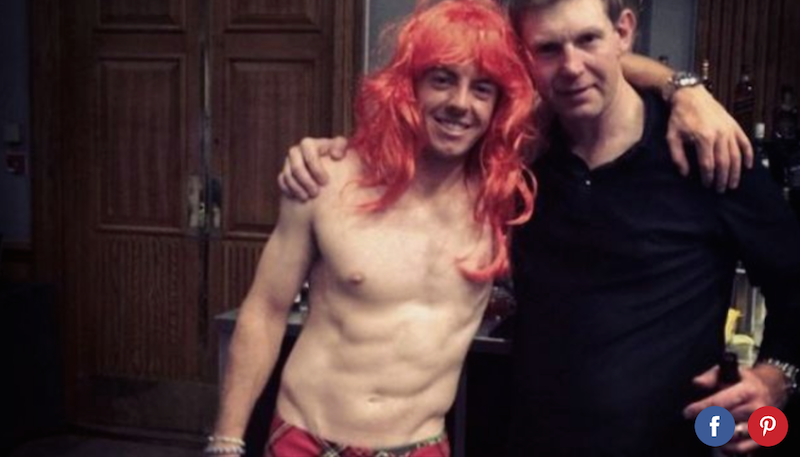 Rumoured change to European Tour eligibility
TAGS: European Tour, Keith Pelley, Graeme McDowell, Sergio Garcia, News, 2015