News
Oct 22nd, 2017
Scott McCarron punishes his driver
After he gets a one shot penalty
Words: GolfPunk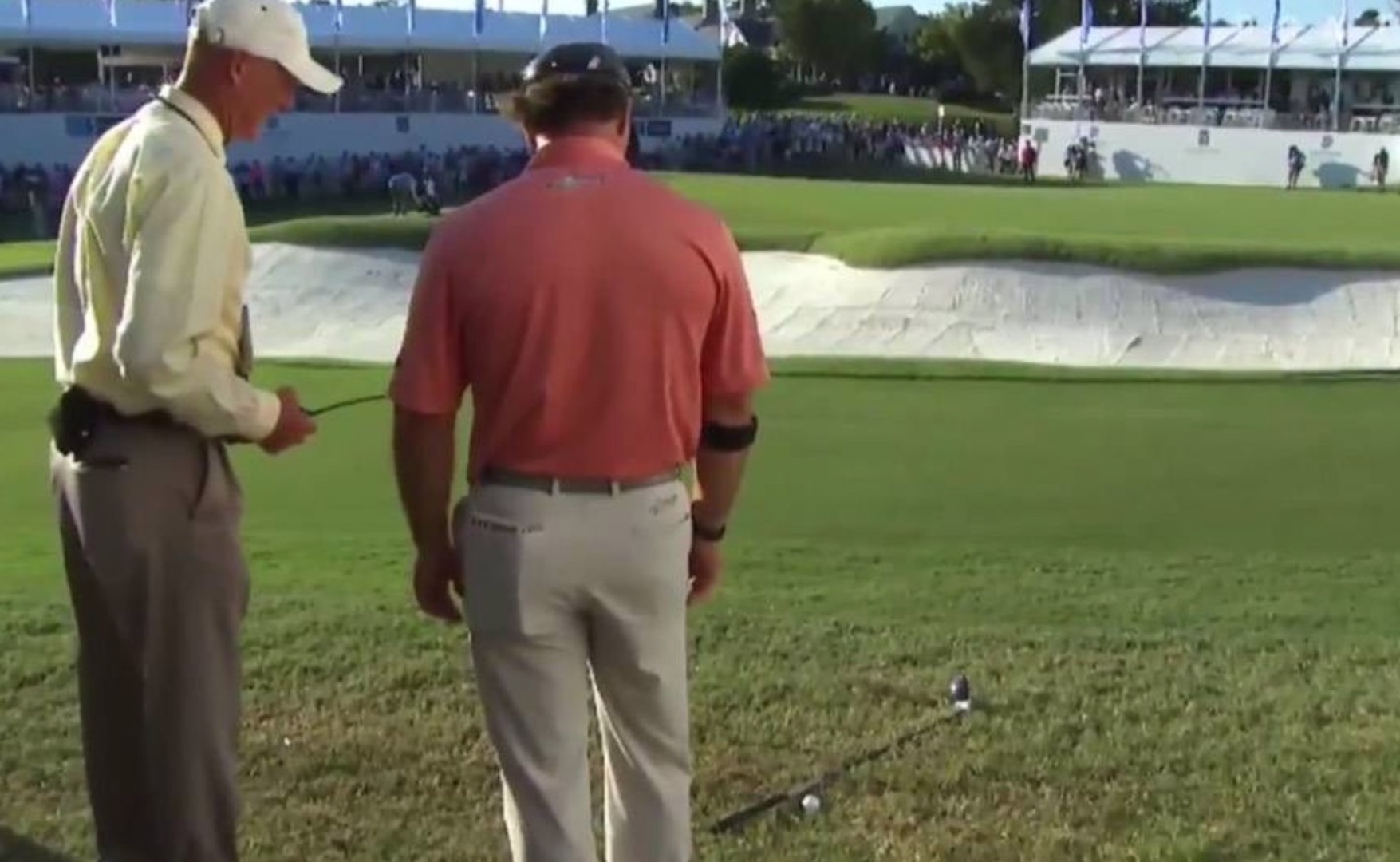 Scott McCarron was taking a no dramas drop on the 18th green at the PGA Tour Champions Dominion Energy Charity Classic. But, as he bent down to pick up the tees he had used to mark his drop zone, his driver slipped from his hands and moved his ball.
And viola, a one shot penalty under Rule 18-2 – ball at rest moved by player, partner, caddie or equipment.
McCarron was not at all happy, and he duly punished his driver for its error.
https://twitter.com/ChampionsTour/status/921480372323459072?ref_src=twsrc%5Etfw&ref_url=http%3A%2F%2Fwww.golf.com%2Ftour-news%2F2017%2F10%2F21%2Fwatch-scott-mccarron-punishes-driver-after-incurring-penalty-stroke
Related:
Paul McGinley turns up the heat on Clark Dennis at the European Senior Masters