News
Aug 13th, 2017
Rory McIlroy looking to the future
After major wash out in 2017
Words: GolfPunk Photography: Getty Images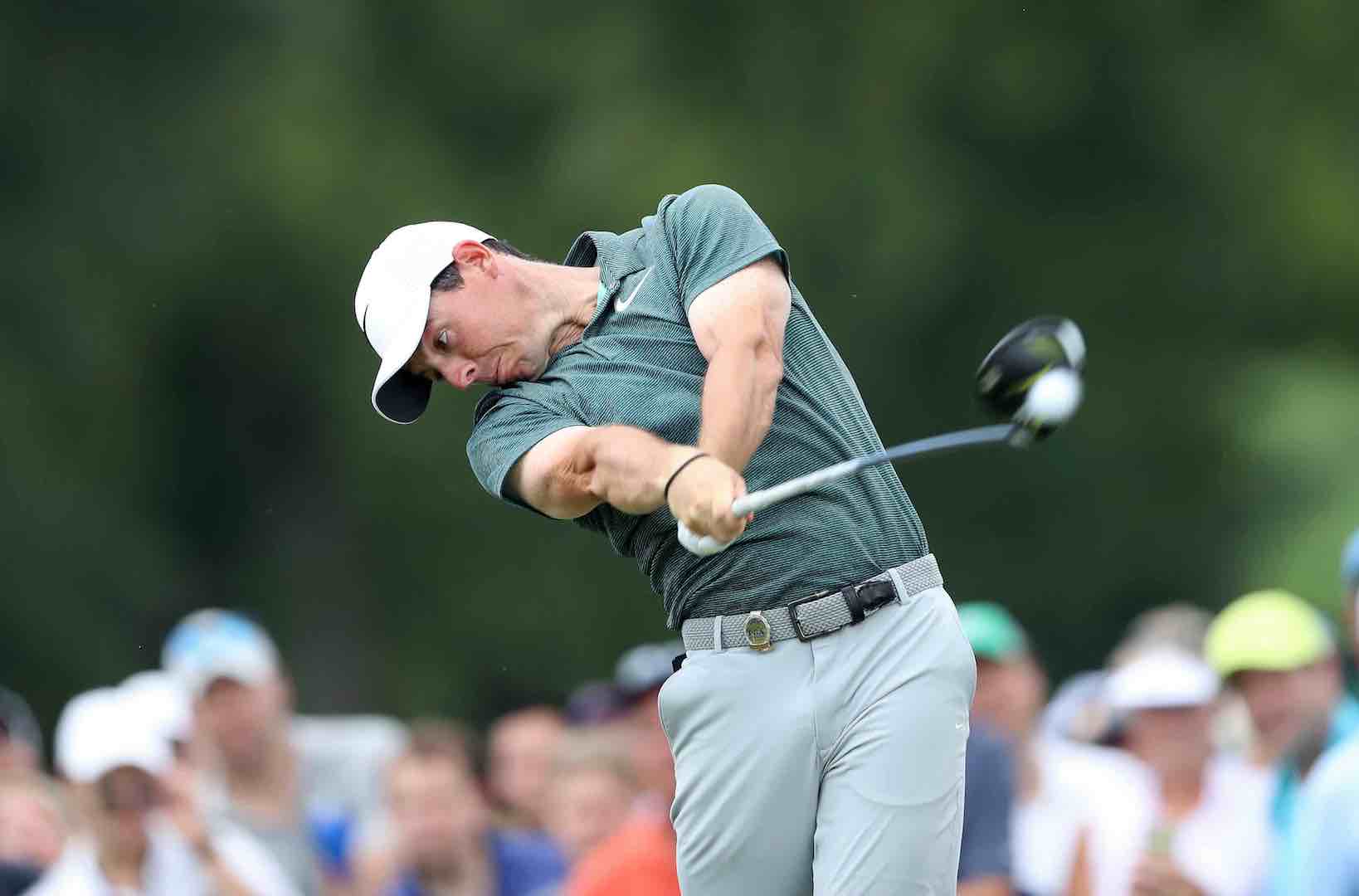 Rory McIlroy's challenge for major honours in 2017 is effectively over, but he is already looking to the future.
It has been a frustrating week for Rory fans. He came into the tournament in good form, with two top–five's in his last two tournaments, and has a great track record at Quail Hollow.
It was there that he claimed his maiden PGA Tour victory in record–breaking fashion, with the then 20–year-old finishing four clear of the chasing pack.
The world number four shot a round of 73 and now sits 13 shots behind leader Kevin Kisner.
There have been a lot of moving parts for Rory this year. He's got married, and split with his caddy of nine years, JP Fitzgerald.
But McIlroy has said he is "Looking forward to 2018."
"It's playing tough. You get off to a bad start, two over through five, and are then putting pressure on yourself to birdie the birdie holes, the seventh, eighth, 10th.
"After playing practice rounds I felt like there was a decent one out there. The way the conditions have been the last three days, I haven't seen a low score out there for me.
"I definitely haven't driven the ball well enough the last few days to give myself chances for birdies and build a score. So I just need to hit some more fairways tomorrow.
"[It was] not really frustrating because maybe if I had got myself a little bit up the leaderboard and then faltered at the end or whatever, it was just a day where I stood still."
Rory has also hinted that he may take some time off to get fully fit, as he is still suffering from a rib injury that he sustained in the closed season.
"It's not a factor when I'm out on the course, but it's a factor off the course in terms of how much time I can practice," McIlroy told Sky Sports.
"We'll see where we go from here. I'll play on Sunday and assess my options for the rest of the year. I've still got a few big tournaments left, so it's a question of whether I play in all of them or take some time off to get 100% healthy."
That would seem to be a sensible course of action for Rory to take, now that the season's majors are out of the way.
Here's Rory's Top 5 shots from Quail Hollow:
https://www.youtube.com/watch?v=n7QHShX6PnY
Related:
Final day tee times and pairings for the USPGA