News
Dec 29th, 2015
Rookie wins major Canadian sports award
Brooke Henderson wins Canadian Press Athlete of the year award
Words: The Brigadier Photography: Getty Images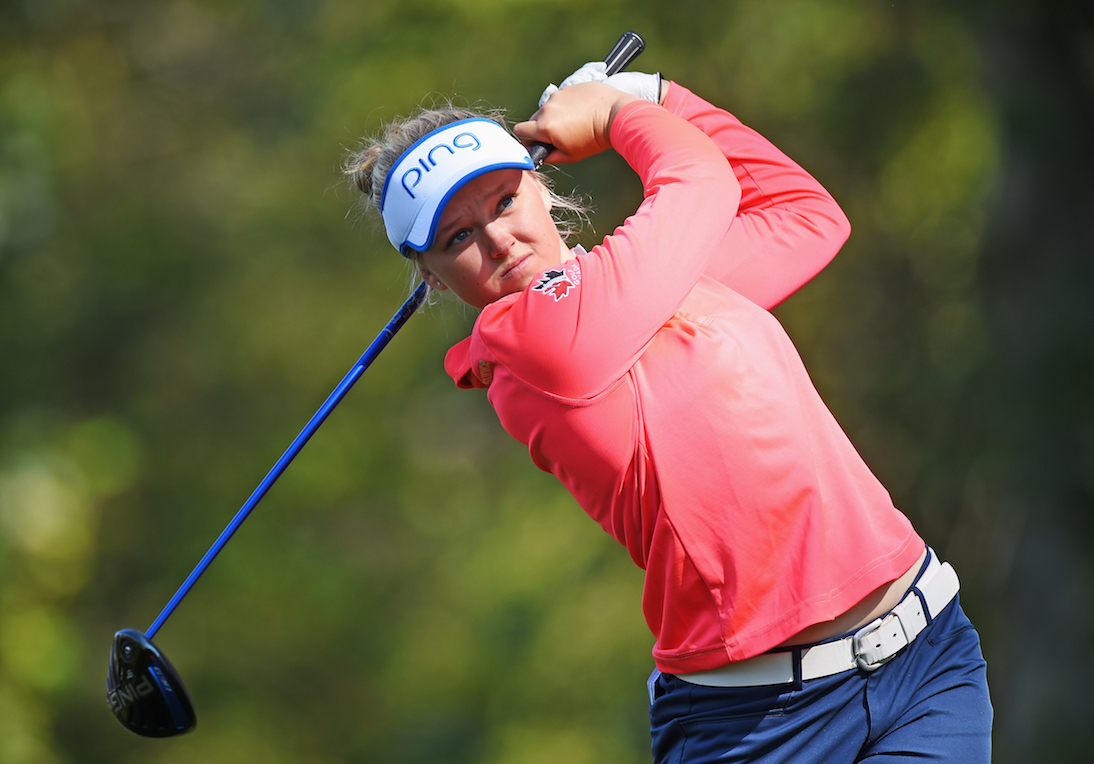 Eighteen-year old Henderson's success has not gone unnoticed, as she has just won The Canadian Press female athlete of the year. She picked up 21 votes (37 per cent) in the annual survey of editors and broadcasters from across the country.
"I'm hoping this is just the start of a pretty long career, and one where I can chase after some bigger dreams and goals that I've set for myself," Henderson said.
"Really I think that there are no limits and I think anything is possible. My 2015 year proves that it's true — that anything is possible."
Henderson is the first golfer to capture the honour since Lorie Kane in 2000. Kane was also the last Canadian to win on the Tour until Henderson blew away the field at the Cambia Portland Classic in August to end Canada's 14-year victory drought.
Henderson needed to play in a qualifier just to enter the tournament field that week, but she showed she belonged by finishing with a thumping eight-shot victory.
"A couple days I was playing there and I was thinking back to when I would just kind of daydream when I was little," she said. "I was looking at my putt on the green and I could see the hole and the ball and I could see the fans around the green. They were kind of blurred and it was just exactly how I pictured it when I was little. I was like, 'Wow, you know what, this is my dream."'
Commissioner Mike Whan granted Henderson immediate LPGA Tour membership after the win.
"The LPGA Tour win — that was really the pinnacle of the season," she said. "It was when I was playing my best and I was able to secure my LPGA Tour card and get my first LPGA Tour victory. (The year) as a whole was a result of a lot of hard work and it was just something where everything came together and I thank God for that. It was just a miracle year really."
Henderson will be able to play a full Tour schedule next year and make her plans well ahead of time. Gone are the days of needing sponsor invitations or travelling overnight to make it to the course in time for morning qualification rounds.
TAGS: Brooke Hnederson, Lorne Kane, News, 2015, Major